Hackman was nominated for the BAFTA Award for his portrayal of Harry Moseby, a private investigator. The film has been called "a seminal modern noir work from the 1970s", which refers to its relationship with the film noir tradition of detective films. The original screenplay is by Scottish writer Alan Sharp.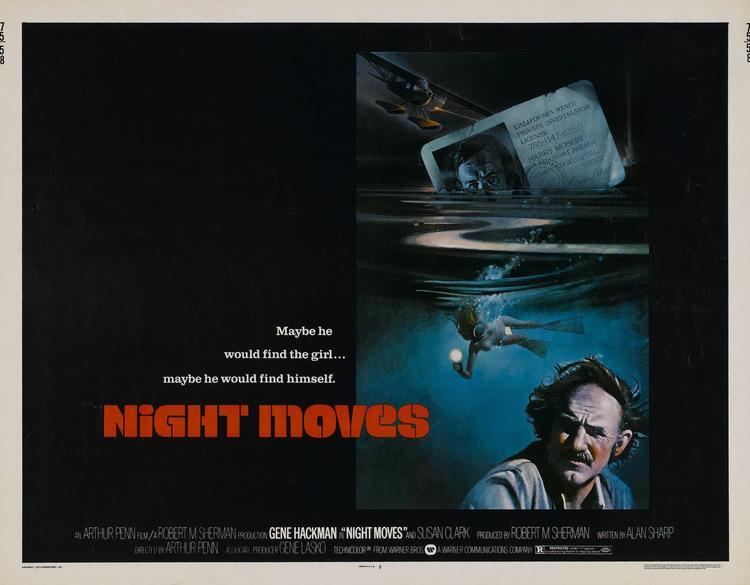 Harry Moseby (Gene Hackman) is a retired professional football player now working as a private investigator in Los Angeles. He discovers that his wife Ellen (Susan Clark) is having an affair with a man named Marty Heller (Harris Yulin).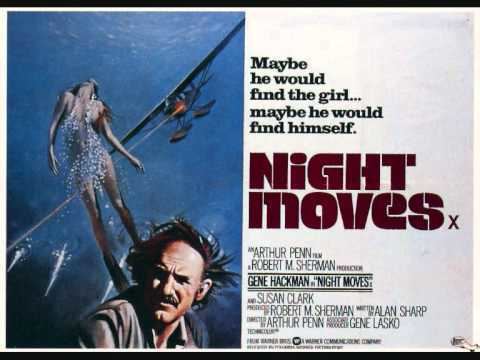 Aging actress Arlene Iverson (Janet Ward) hires Harry to find her 16-year-old daughter Delly Grastner (Melanie Griffith). Arlene's only source of income is her daughter's trust fund, but it requires Delly to be living with her. Arlene gives Harry the name of one of Delly's friends in Los Angeles, a mechanic called Quentin (James Woods). Quentin tells Harry that he last saw Delly at a New Mexico film location, where she started flirting with one of Arlene's old flames, stuntman Marv Ellman (Anthony Costello). Harry realizes that the injuries to Quentin's face are from fighting the stuntman and sympathizes with his bitterness towards Delly. He travels to the film location and talks to Marv and stunt coordinator, Joey Ziegler (Edward Binns). Before returning to Los Angeles, Harry is surprised to see Quentin working on Marv's stunt plane.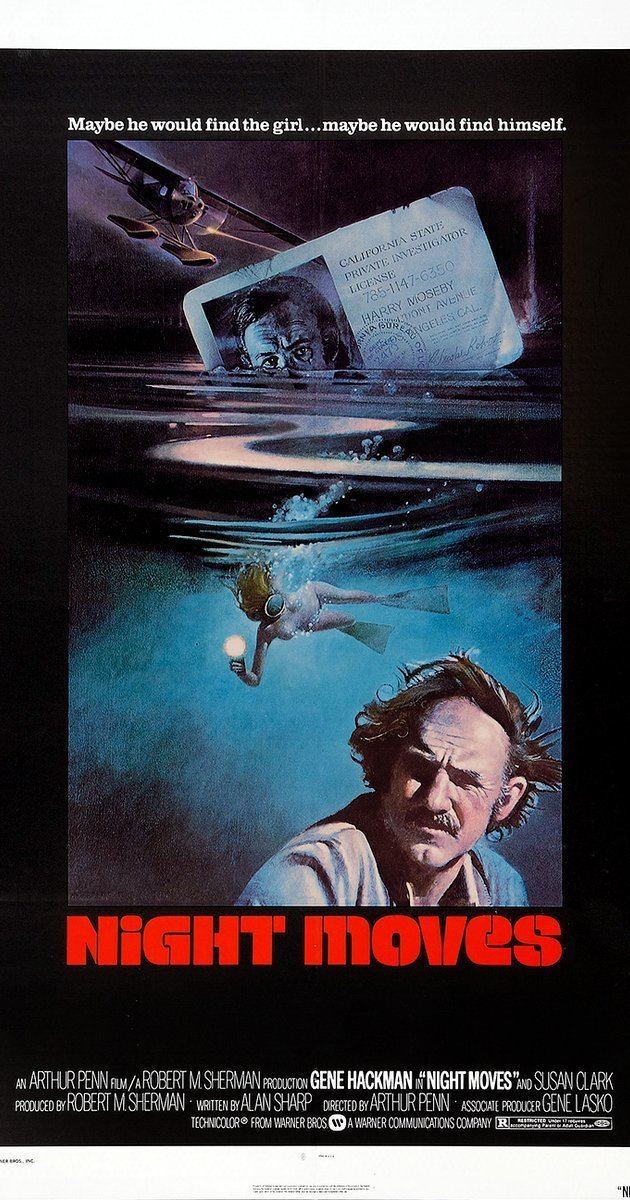 Harry suspects that Delly may be trying to seduce her mother's ex-lovers and travels to the Florida Keys, where her stepfather Tom Iverson (John Crawford) lives. In Florida, Harry finds Delly staying with Tom and a woman named Paula (Jennifer Warren). Harry, Paula, and Delly take a boat trip to go swimming, but Delly becomes distraught when she finds the submerged wreckage of a small plane with the decomposing body of the pilot inside. Paula marks the spot with a buoy, and when they return to shore, she appears to report the find to the Coast Guard.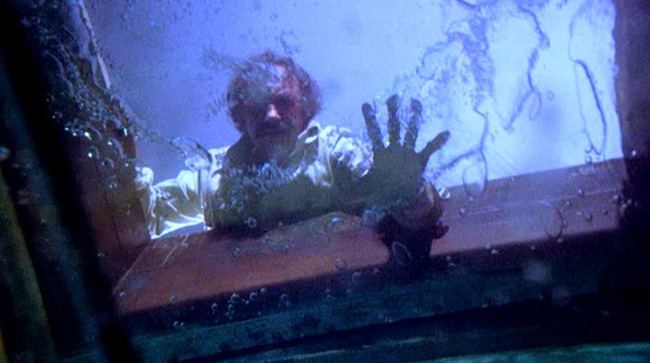 Harry persuades Delly to return to her mother in California. After he drops her off at her California home, he still is uneasy about the case, but focuses on patching up his own marriage. He tells his wife he will give up the agency, something she has wanted him to do for a long time, but then he learns that Delly has been killed in a car accident on the set of a movie.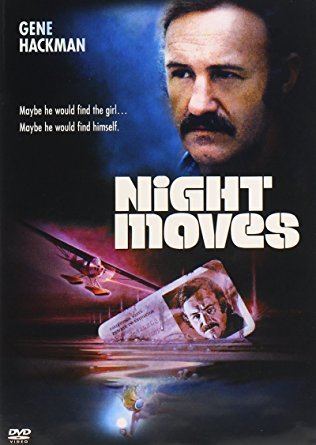 Harry questions the driver of the car, Joey, who was injured. Joey lets him view footage of the crash, which raises Harry's suspicions about Quentin the mechanic. He goes to the home of Arlene Iverson and finds her drunk by the pool, not particularly grief-stricken over the death of her daughter. Arlene now stands to inherit her daughter's wealth. Harry tracks down Quentin, who denies being the killer, but tells him that Marv Ellman was the dead pilot in the plane and that Ellman was involved in smuggling. Quentin manages to escape before Harry can learn more.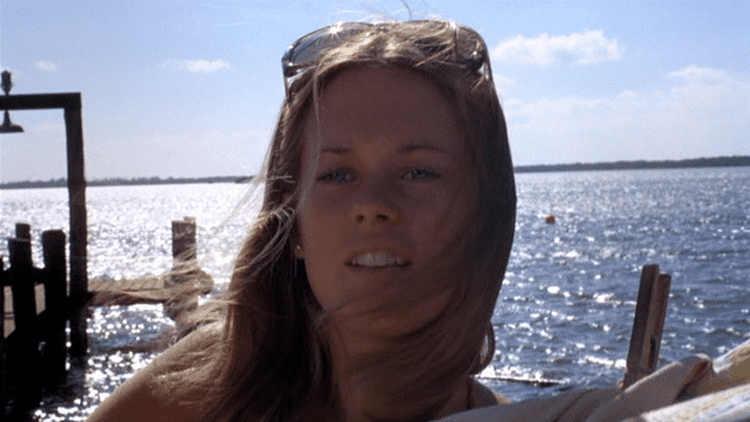 Harry returns to Florida, where he finds the body of Quentin the mechanic floating in Tom's dolphin pen. Harry accuses Tom of the murder, they fight, and Tom is knocked unconscious. Paula admits she did not report the dead body in the plane because the aircraft contained a valuable sculpture that they were smuggling piecemeal to the United States. Harry and Paula set off to retrieve the sculpture. While Paula is diving, a seaplane arrives and the pilot strafes the boat, machine-gunning Harry in the leg. The seaplane lands on the ocean, but when the pilot sees Paula surface with the sculpture, he charges the plane at her and she is killed. The impact of the pontoons on the surfaced sculpture shatters the seaplane, and as the cockpit submerges into the ocean, Harry is able to see through the glass window beneath his boat that the drowning pilot is Joey Ziegler. Harry unsuccessfully tries to steer the boat which is now travelling in circles.
An often quoted line from Night Moves occurs when Moseby declines an invitation from his wife to see the movie My Night at Maud's: "I saw a Rohmer film once. It was kinda like watching paint dry." The exchange from Night Moves was quoted in director Éric Rohmer's New York Times obituary in 2010. Penn himself was an admirer of Rohmer's films; Jim Emerson has written that, "Harry's remark, as scripted by Alan Sharp, is a brittle homophobic jab at a gay friend of his wife's." Bruce Jackson has written an extended discussion of the role of My Night at Maud's (1970) in Night Moves; viewers familiar with the earlier film may recognize that its protagonist and Moseby have related opportunities for infidelity, but respond differently.
Night Moves continues to attract critical attention long after its release. Film critic Michael Sragow included the film in his 1990 review collection entitled Produced and Abandoned: The Best Films You've Never Seen. Stephen Prince has written, "Penn directed a group of key pictures in the late 1960s and early 1970s (Bonnie and Clyde (1967), Alice's Restaurant (1969), Little Big Man (1970), Night Moves (1975)) that captured the verve of the counterculture, its subsequent collapse, and the ensuing despair of the post-Watergate era." In his monograph, The Cinema of Loneliness: Penn, Stone, Kubrick, Scorsese, Spielberg, Altman, Robert Kolker writes, "Night Moves was Penn's point of turning, his last carefully structured work, a strong and bitter film, whose bitterness emerges from an anxiety and from a loneliness that exists as a given, rather than a loneliness fought against, a fight that marks most of Penn's best work. Night Moves is a film of impotence and despair, and it marks the end of a cycle of films." Dennis Schwartz characterizes the film as "a seminal modern noir work from the 1970s" and adds, "This is arguably the best film that Arthur Penn has ever done." This remark is telling in the context of Penn's earlier film, Bonnie and Clyde (1967), which is now considered a classic by most critics.
Griffith's appearance in the movie also garnered particular controversy. The actress shot several racy nude scenes that were featured in the film. This was notable as she was only 17 years old at the time. However, she appeared in other films nude at the same time (e.g. Smile).
Night Moves has been classified by some critics as a "neo-noir" film, representing a further development of the film noir detective story. Ronald Schwartz summarizes its role: "Harry Moseby is a man with limitations and weaknesses, a new dimension for detectives in the 1970s. Gone are the Philip Marlowes and tough-guy private investigators who have tremendous insight into crime and can triumph over criminals because they carry within them a code of honor. Harry cannot fathom what honor is, much less be subsumed by it."
Night Moves is not considered to have been a commercial success at the time of its 1975 theatrical release. Night Moves was released in 1992 in the U.S. as a LaserDisc and as a VHS-format videotape. In 2005, it was released as a DVD in the U.S. and Canada (region 1). The DVD was favorably reviewed by Walter Chaw, who writes, "Shot through with grain and a certain, specific colour blanch I associate with the best movies from what I believe to be the best era in film history, Night Moves looks on Warner's DVD as good as it ever has, or, I daresay, should." A region 2 DVD was released in 2007.