Birth name

Neil Mullane Finn


Role

Singer · neilfinn.com




Spouse

Sharon Finn (m. 1982)




Years active

1976–present




Siblings

Tim Finn




Name

Neil Finn








Born

27 May 1958 (age 57)Te Awamutu, New Zealand (

1958-05-27

)


Genres

Rock, art rock, new wave, pop


Instruments

Vocals, guitar, ukulele, mandolin, keyboards, bass guitar, drums, piano


Labels

ColumbiaLester Records, LTDKobalt




Music groups

Crowded House, Split Enz (1977 – 1984), Finn Brothers, 7 Worlds Collide (Since 2001), Pajama Club


Albums

One Nil, Dizzy Heights, Try Whistling This, Goin' Your Way, 7 Worlds Collide


Profiles




Facebook

YouTube

Twitter

Myspace




Occupation(s)

Musician, songwriter



Neil finn song of the lonely mountain lyrics the hobbit end credits
Neil Mullane Finn OBE (born 27 May 1958) is a New Zealand singer/songwriter and musician. With his brother Tim Finn, he was the co-frontman for Split Enz, a project that he joined after it was initially founded by Tim and others, and is now frontman for Crowded House. He has also recorded several successful solo albums and assembled diverse musicians for the 7 Worlds Collide project; contributor Ed O'Brien, also guitarist for Radiohead, has hailed Finn as popular music's "most prolific writer of great songs".
Contents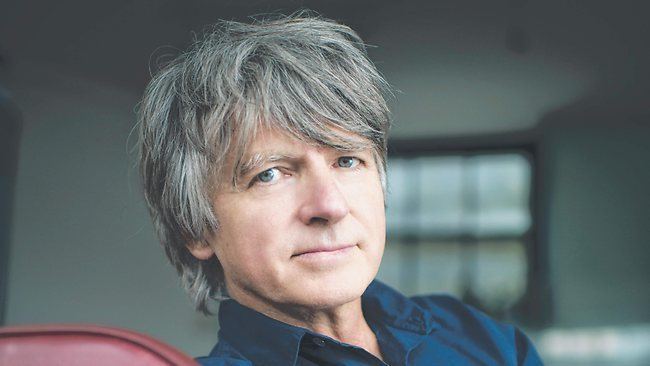 Finn rose to prominence in the late 1970s with Split Enz and wrote the successful songs "One Step Ahead", "History Never Repeats", "I Got You" and "Message to My Girl", among others. Finn rose to international fame after Split Enz broke up in 1984. While his brother Tim left for England, Neil was the founder of Crowded House with Split Enz's last drummer Paul Hester in 1985. The group achieved international success in 1987 when they released the single "Don't Dream It's Over", written by Neil.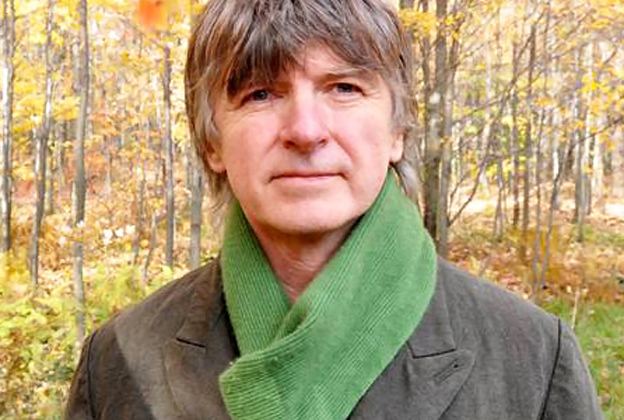 He ended Crowded House in 1996 to embark on what was to become a moderately successful solo career, and has released two albums with his brother Tim as the Finn Brothers. In 2006, after the death of drummer Paul Hester, Finn reformed Crowded House (adding Beck's former drummer Matt Sherrod) and released their first studio album in over 13 years, Time on Earth, and the band began a world tour. In 2010, Finn commenced another world tour with Crowded House in support of their 2010 release, Intriguer. In February 2014, Finn released his third solo album, "Dizzy Heights."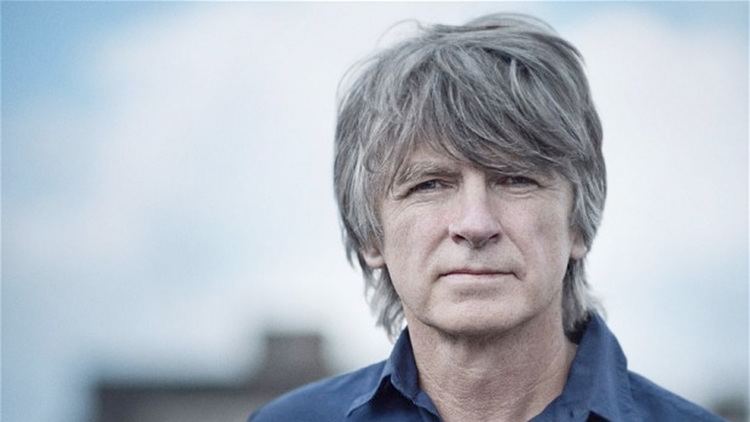 The hobbit neil finn performing his greatest hits plus song of the lonely mountain
1958–1978: Early life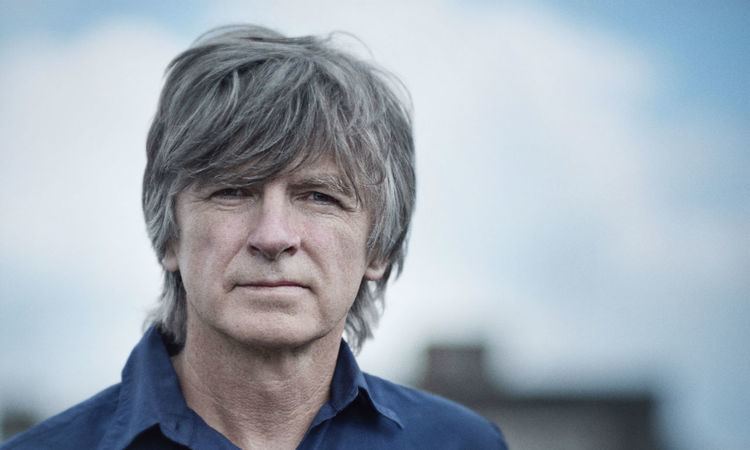 Finn was born the youngest of four children to Dick and Mary Finn in Te Awamutu, New Zealand. His mother, a devout Catholic who moved to New Zealand from Ireland at the age of two, maintained a religious influence over the family. Speaking of Catholicism, Finn stated "It's a great fertile ground for pulling lyrics out. [There's] lots of good stuff going on in there, good rituals and imagery and lots of guilt. It's a very potent combination. I think you're blessed, really, to be brought up with some kind of weird dogma like that." His father, the son of a farmer from Waikato, served in the army in Italy and became an accountant during World War II. His parents instilled an "inspiring admiration of music" in young Finn; the family would often engage in sing-alongs around the family piano. In addition to music, Finn also enjoyed sports, particularly swimming, rugby, tennis, and biking.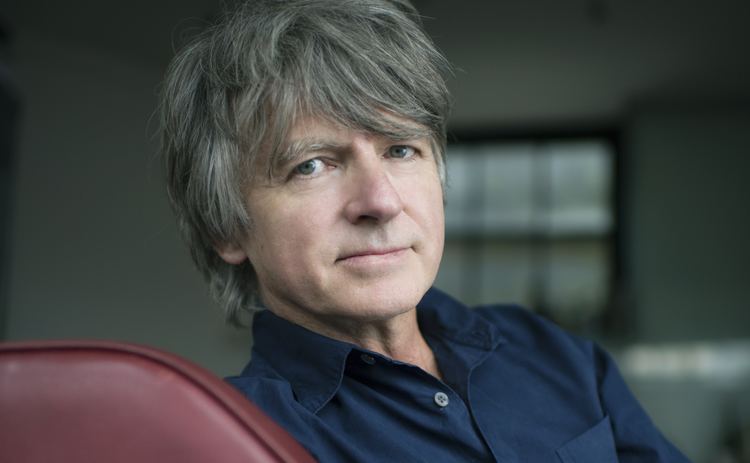 As a child, Finn would often perform at family gatherings with his older brother Tim. Finn recalled, "We'd sing all night. It was very much part of our upbringing.... That was the first inkling of the seduction of live performance." He idolized his brother and wished to imitate his actions, learning to play guitar and piano at the same time Tim did. Tim was more public about his musical aspirations, and won ten shillings in his school's annual talent contest shortly after enrolling. When Tim left to study at Sacred Heart College, a boarding school in Auckland, eight-year-old Neil started playing a guitar that his older brother left behind. A natural performer, Finn was nicknamed 'The Ant' by his family due to his determined and ambitious nature.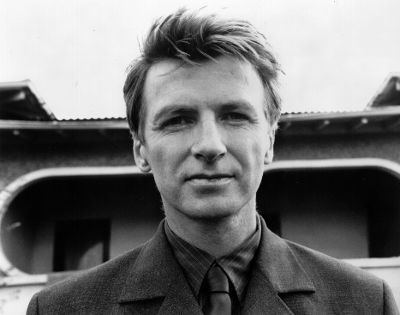 Finn attended Sacred Heart boarding school and Te Awamutu College. He decided to become a musician at the age of 12 and throughout his school years performed in prisons and hospitals, as well as at home gatherings. Finn finished school in 1975.
1977–1984: Split Enz
In 1976, Finn formed the group After Hours, with Mark Hough, Geoff Chunn, and Alan Brown. Not long after the band's debut performance, Finn was invited to London to join Split Enz, replacing original singer-songwriter Phil Judd. By 1980, he was sharing lead singer duties and wrote their first international hit, "I Got You". Finn contributed significantly to the band's later albums, and even briefly assumed leadership of the band after Tim Finn left in 1984, prior to the cessation of the band.
1985–1996: Crowded House
After the breakup of Split Enz in 1984. Finn formed a new band called The Mullanes (Mullane being both his middle name and his mother's maiden name) with Split Enz drummer Paul Hester, guitarist Craig Hooper of The Reels, and bassist Nick Seymour (younger brother of Hunters & Collectors leader Mark Seymour), whom Neil had met on the final Split Enz tour. Hooper left just before they recorded their first album, at which time the band was renamed Crowded House, inspired by the rental home they shared while recording in Los Angeles.
Crowded House went on to enormous success worldwide, in particular with two major hits: "Don't Dream It's Over" (US #2, 1987, Canada and New Zealand #1) and "Weather With You" (UK #7, 1992). Both Neil and his brother Tim were invested as Officers of the Order of the British Empire (OBE) for services to New Zealand music in the 1993 Queen's Birthday Honours List. After releasing four albums, Crowded House, Temple of Low Men, Woodface, and Together Alone, the group broke up in 1996, and followed this action by releasing a greatest hits album Recurring Dream.
1997–2006: Solo work
Following the breakup of Crowded House, Finn embarked on a solo career. The album Afterglow was released in 1999, which contained previously unreleased Crowded House recordings. Finn appeared alongside Roddy Frame and Graham Gouldman as part of the BBC Four's "Songwriters' Circle" series in 1999, and explained that "Don't Dream It's Over" and "Better Be Home Soon" were both written quickly, with all of the elements of each song—such as lyrics and verses—emerging at the same time. Finn also sang the opening lines of The Verve song "The Drugs Don't Work" to the opening chords of the latter song.
Finn has recorded three solo albums, Try Whistling This (1998) and One Nil (2001), and Dizzy Heights (2014). One Nil was released in the US and Canada in a remixed version—with two new tracks, one track deleted and reordering—and was renamed One All (2002). Finn and Tim Finn also collaborated on a Finn Brothers album, Finn, that was released in 1995/
In 2001, he released a live album/DVD (7 Worlds Collide) consisting of songs recorded at St James Theatre in Auckland, New Zealand with Lisa Germano, Sebastian Steinberg (Soul Coughing), Ed O'Brien and Phil Selway (Radiohead), Johnny Marr (The Smiths), Eddie Vedder (Pearl Jam), Paul Jeffrey, Tim Finn, and Betchadupa. Finn was also heavily involved in creating the 2001 soundtrack for the motion picture Rain. Everyone Is Here, a second Finn Brothers album, was released in 2004.
2006–present: Reformation of Crowded House and Pajama Club
In January 2007, Crowded House reformed with Neil, Nick Seymour, Mark Hart, and new drummer Matt Sherrod (following the suicide of Paul Hester in 2005). The group's new album Time on Earth was released in June 2007; in the pre-release build up, they headlined a show at Coachella in April 2007, then commenced a world tour.
In March 2009, Finn joined Tim Finn on stage, with his son Liam, at Melbourne's charity Sound Relief concert at the Melbourne Cricket Ground, in support of the 2009 Victorian Bushfires. Liam Finn played drums on a rendition of the Crowded House song "Weather With You".
Finn and wife Sharon began a side project called Pajama Club in 2011. After Finn's children, Liam and Elroy, left the family home to pursue their own musical careers, the two wondered what to do to fill the time left open by their children's absence. The two decided to repair the music room in their Auckland home and begin making music of their own: "We've had a bit more time on our hands since the boys left home, and we just decided to make a record. It was as simple as that. We called the group Pajama Club, because we were dressed in our pajamas when we started." Here, Sharon began to play the bass guitar, while Neil sat behind the drum set, despite the fact that neither had played either instrument before. Neil commented that "We found ourselves locking into these grooves which were incredibly fun to play...We naturally gravitated towards being 'funky'," drawing influence from South Bronx band ESG. Pajama Club released their self-titled debut album in September 2011.
In February 2014, Finn released his third solo album titled Dizzy Heights, before embarking on a world tour spanning five continents.
Film and television
Finn has contributed solo music to various film and TV soundtracks including Rain, Boston Legal, Boston Public, The Waiting Game, Antz, and Sports Night. In 2012, Finn recorded the song "Song of the Lonely Mountain", which was featured in the end credits of Peter Jackson's film adaptation The Hobbit: An Unexpected Journey.
Collaborations
The Dixie Chicks release Taking the Long Way has a song co-written with Finn, entitled "Silent House", which is also on Crowded House's "Time On Earth" album. It deals with people suffering from Alzheimer's disease, slowly finding that familiar faces and items long cherished are slipping away from their memory. Neil Finn was also featured as a backing vocalist on the Sheryl Crow song, "Everyday is a Winding Road" from her self-titled second album, released in 1997. He also produced the song "Greenstone" from Emma Paki's debut album Oxygen of Love. Finn has also produced and recorded with various New Zealand acts such as Bic Runga, The Mutton Birds and Dave Dobbyn.
In 2006, Neil and Tim Finn were both honoured by a slew of women re-recording and re-interpreting a selection of their songs with the album She Will Have Her Way which featured artists performing Neil Finn's songs such as Kasey Chambers, Clare Bowditch, Boh Runga with her band Stellar*, Renée Geyer, Brooke Fraser, Holly Throsby, Sarah Blasko, Amiel and Natalie Imbruglia.
Neil played solo at New Zealand WOMAD 2008 festival, filling in at short notice for another performer who had become unwell.
In December 2008 several of the 7 Worlds Collide lineup reconvened in Auckland, New Zealand to record The Sun Came Out, a charity album for Oxfam to be released 29 September 2009. It was recorded in Finn's own Roundhead Studios and will feature all-new material, with singing and songwriting contributions divided amongst the group. Most of the original members of Crowded House have returned, along with several new additions including Jeff Tweedy and three other members of Wilco, Scottish singer-songwriter KT Tunstall, and notable New Zealand songwriters Don McGlashan and Bic Runga. As in 2001 the group gave a series of live performances, though at three nights the run was shorter and the venue was more intimate.
Finn had a cameo appearance acting role on the BBC Radio Show Flight of the Conchords. Finn appeared on fellow musician Missy Higgins' CD, On a Clear Night (2007). He played electric guitar for the song "Peachy", and sang backing vocals on "Going North".
On October 23, 2011, Finn performed with Ryan Adams and Janis Ian on BBC Four's Series 2 Episode 4 of the series, Songwriters' Circle. The night resulted in controversy, ending with an awkward exchange between the performers when there seemingly was confusion between the songwriters about who was to perform and join in on each other's songs.
During February and March 2013 Finn and Paul Kelly undertook their collaborative Goin' Your Way Tour of Australia. One of their performances at the Sydney Opera House was recorded for the live album, Goin' Your Way (8 November 2013). It was issued as a 2× CD, which peaked at No. 5 on the ARIA Albums Chart. It was also issued as a DVD, which peaked at No. 1 on the related ARIA Music DVD Chart.
Charity work
In 1986 Finn performed with The Rock Party a charity project initiated by The National Campaign Against Drug Abuse (NCADA), which included many Australasian musicians such as Reg Mombassa from Mental As Anything, Eddie Rayner, Tim Finn, Nick Seymour and Paul Hester of Crowded House, Geoff Stapleton, Mark Callaghan and Robbie James of GANGgajang, Mary Azzopardi of Rockmelons, Andrew Barnum of The Vitabeats, Lissa Barnum, Michael Barclay, Peter Blakely, Deborah Conway, Jenny Morris, Danny De Costa, Greg Herbert (The Promise), Spencer P Jones, Sean Kelly (Models), John Kennedy, Paul Kelly, Martin Plaza (Mental as Anything), Robert Susz (Dynamic Hepnotics) and Rick Swinn (The Venetians). The Rock Party released a 12" single "Everything To Live For", which was produced by Joe Wissert, Phil Rigger and Phil Beazley.
In February 2007, Neil Finn performed with his son Elroy and Jimmy Barnes at a charity benefit concert for cerebral palsy. The event was held at the Roxburgh Hall, Stowe School, Stowe in Buckinghamshire, UK. The benefit was in aid of the UK charity Scope, a charity for people with cerebral palsy.
Personal life
Finn married Sharon Dawn Johnson, on 13 February 1982. The song "I Love You Dawn", available on Afterglow (an album of unreleased Crowded House tracks and B-sides) was penned in her honour. Sharon creates chandeliers in her workshop in Auckland, many of which featured on stage in the 2004–05 tours promoting the Everyone Is Here album. She has appeared on backing vocals on various albums such as Crowded House and Alex Lloyd's Watching Angels Mend. She also features prominently on the new 7 Worlds Collide project, co-writing (and sharing lead vocal on) the track 'Little By Little' with her husband and sings on the track 'Isolation' on the new Crowded House album, Intriguer.
Finn and wife Sharon formed a band of their own titled 'Pajama Club' after their two sons moved out of the family home and they were left with a lot of free time. They released their self-titled debut album in September 2011.
They have two sons, Liam Mullane Finn (born 1983) (Split Enz's "Our Day" was written about his birth) and Elroy Timothy Finn (born 1989). Both sons are multi-instrumentalists, like their father, and often perform alongside him on tour and in the recording studio. Liam had his own band, Betchadupa, originally based in Auckland, then London before releasing a solo album, I'll Be Lightning in 2008. He also played in Crowded House's touring band lineup in 2007. Elroy Finn is also following in his father and brother's musical footsteps as drummer for the psychobilly band The Tricks and has previously filled in on drums for Cut Off Your Hands. Elroy began touring as Liam's drummer in 2011 to promote Liam's second album 'FOMO'.
Recent work
Both Tim and Neil Finn share the stage and have released two albums under the name The Finn Brothers. They have also performed with Neil's son Liam Finn.
Finn's "Song of the Lonely Mountain" was composed for end credits of Peter Jackson's The Hobbit: An Unexpected Journey. His sons Elroy and Liam perform with him.
Finn's solo album Dizzy Heights was released in Australia and New Zealand on 7 February 2014 via Kobalt Label Services. His sons and his wife also play on the album.
On the 27 February 2015 Tim, Neil and Liam performed a sellout show at the Auckland Zoo. The performance also featured Elroy Finn, Sharon Finn, and Tim's children Harper and Elliot. Dick Finn (Tim and Neil's father) watched via an internet feed.
Neil Finn solo discography
This discography relates to solo releases by Neil Finn only. See Split Enz discography, Crowded House discography and The Finn Brothers' discography for other related works.
As performer
Diana, Princess of Wales: Tribute (1997) - "Don't Dream It's Over (acoustic)"
Antz soundtrack (1998) – "I Can See Clearly Now"
Andrew Denton Musical Challenge (2000) – "Billie Jean"
Andrew Denton's Musical Challenge Volume 2: Even More Challenged (2001) – "Sexual Healing"
Through Space To Your Place (2001) – "Norwegian Wood"
Live at the World Café: Vol. 15 - Handcrafted (2002, World Café) – "Driving Me Mad"
107.1 KGSR Radio Austin - Broadcasts Vol.10 (2002) – "Private Universe"
Maybe This Christmas (2002) – "Sweet Secret Peace"
As producer
"No Commotion" (1983, single) - Karen Ansel
Greenstone (1994, album) - Emma Paki
Twist (1994, album) - Dave Dobbyn
Nature (1995, album) - The Mutton Birds
Moana and The Moahunters (1998, album) - Moana and the Moahunters
Brand New (1999, album) (as executive producer) - The Stereo Bus
Soul Lost Companion (1999, album) - Mark Lizotte
As session musician
Just Drove Thru Town (1979, album) - Citizen Band
Sing (1984, album) - Big Choir
"Everything To Live For" (1986, maxi-single) - The Rock Party
Rikki & Pete (1988, soundtrack)
APRA Awards
2002 Silver Scroll Award: "Turn and Run"
Most Performed Work Overseas (1994): Neil Finn & Tim Finn, "Weather With You" (with Crowded House)
Most Performed Work Overseas (1995, 2000-1, 2003 – present): Neil Finn, "Don't Dream It's Over" (with Crowded House)
RIANZ New Zealand Music Awards
The New Zealand Music Awards are awarded annually by the RIANZ in New Zealand.
References
Neil Finn Wikipedia
(Text) CC BY-SA