Other names

Nagma Sadanah




Religion

Christianity




Years active

1990–2008




Nieces

Diya Savikumar




Name

Nandita Morarji




Nephews

Dev Savikumar




Role

Actress








Full Name

Nandita Arvind Morarji




Born

25 December 1974 (age 48) (

1974-12-25

) Mumbai, India


Occupation

Actor, Preacher, Politician




Relatives

Jyothika (sister) Suriya (Brother-in-law)


Siblings

Jyothika, Radhika Sadanah, Suraj Sadanah, Dhanraj Morarji, Yuvraj Morarji


Parents

Sri Arvind Pratapsinh Morarji, Shama Kazi




Movies

Baasha, Kadhalan, Allari Alludu, Gharana Mogudu, Love Birds




Similar

Jyothika, Roshini (actress), Rambha (actress)




Profiles




Facebook
Actress NAGMA Ater Long Time Latest INTERVIEW | Nagma Looking Beauty | Local brand
Nagma (Born Nandita Arvind Morarji on 25 December 1974) is an Indian actress. She is better known for her roles in Telugu and Tamil movies like Killer, Gharana Mogudu, Kadhalan, Baashha and many others. She began her acting career in Bollywood and acted in a few of the biggest Bollywood movies and in other languages. Nagma has acted in a broad range of India's languages: Hindi, Telugu, Tamil, Malayalam, Kannada, Bengali, Bhojpuri, Punjabi, and Marathi.
Contents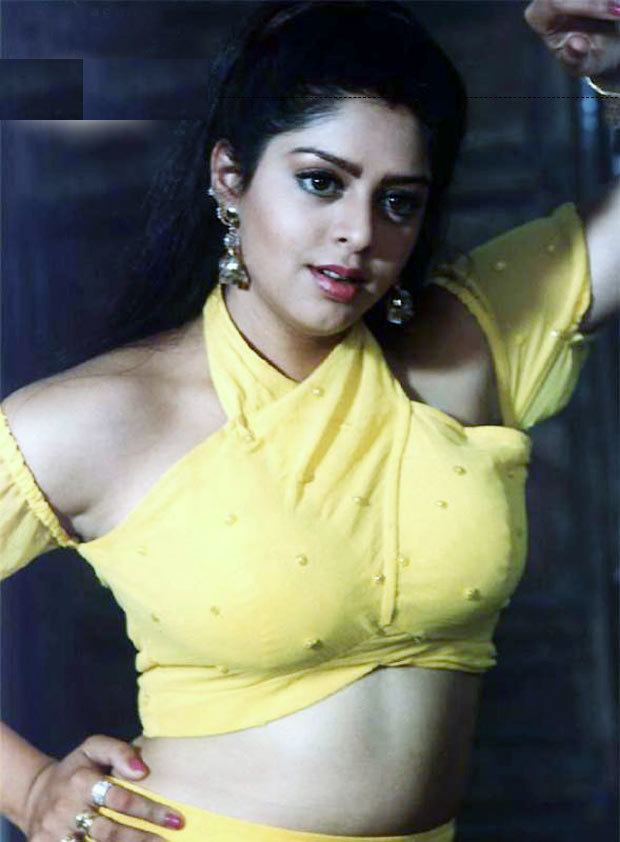 Video congress mla kisses actress nagma in public
Early life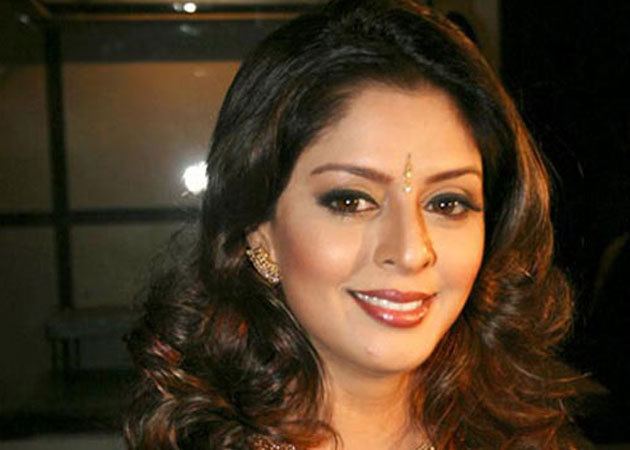 Nagma's biological father was Arvind Pratapsinh Morarji whose forefathers hailed from a royal background from Jaisalmer, later migrating to Gujarat, Porbandar, then Mumbai. Her great grandfather Gokuldas Morarji was a reputed businessman in the shipping, textile, agricultural and pharmaceutical industries. Her mother hailed from the Konkan region of Maharashtra. She belonged to the Kazi freedom fighter family and her original name was Shama Kazi, but she is now known as Seema. She married Morarji in 1969 at the CCI Club in Mumbai, but separated from him in 1973. According to Nagma's passport, the name given to her at birth was Nandita Arvind Morarji, which has now been updated to Nagma Arvind Morarji. In her father's obituary printed by the family, she is referred to by her original name, Nandita. After divorcing Morarji in August 1973, Nagma's mother married Chander Sadanah, a film producer in March 1975 with whom she had three children: including two daughters, actresses Roshini and Jyothika. Through her biological father, who had remarried earlier, Nagma has two half-brothers, Dhanraj, and Yuvraj.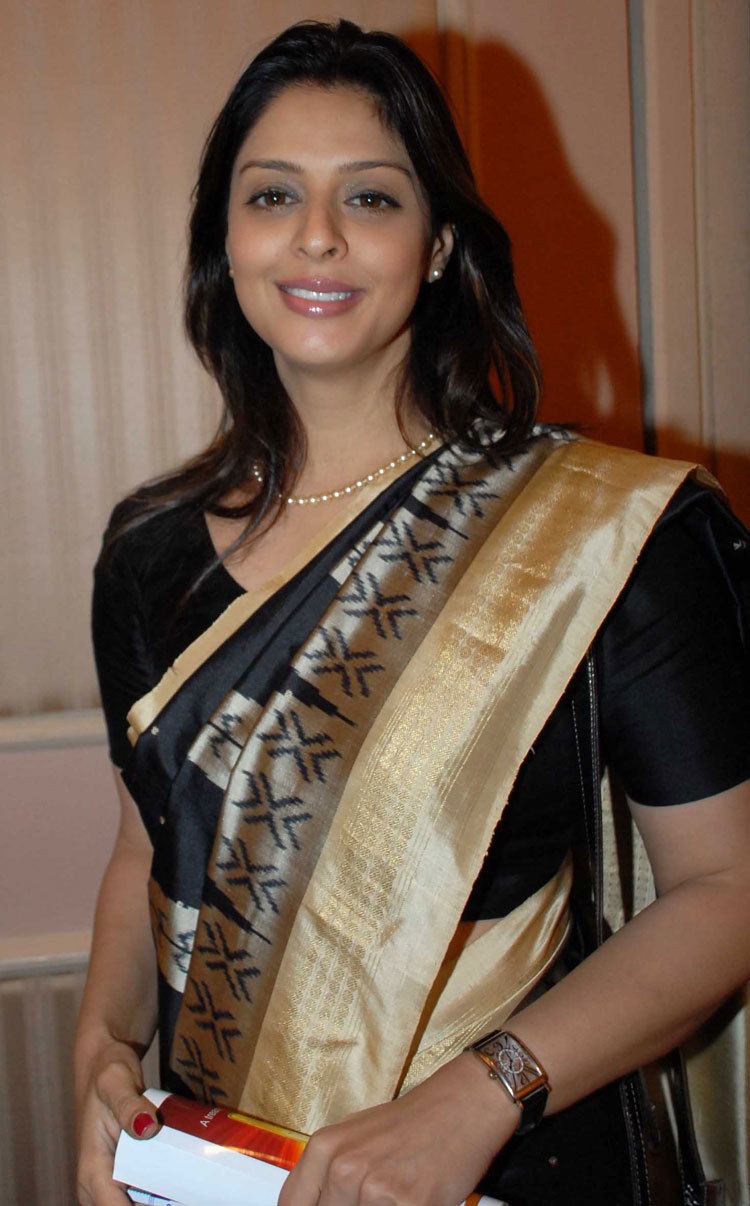 Nagma remained close to her biological father until his death on 31 December 2005. She explained to a Mumbai reporter that "I am proud of the fact that I belong to a respectable family. My mother was legally married to my father, the late Shri Arvind Morarji, at a public function at the CCI Club, Mumbai." It was Nagma's mother who encouraged her to become an actress and is said to have been her "constant companion on the film sets" for several years.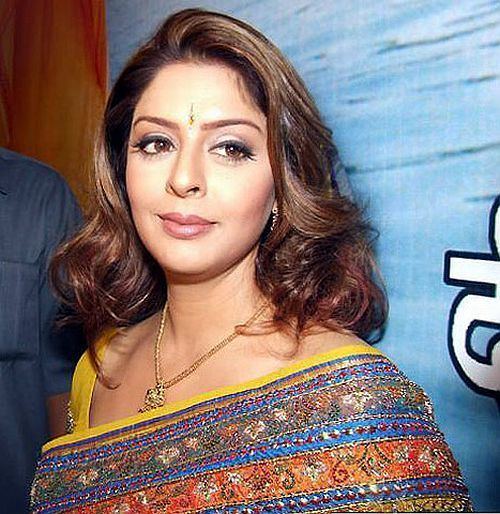 Inspired by her entrepreneurial background, Nagma forayed into the clothing business by opening a boutique in Mumbai in Bandra West on Hill Road called Nagma's, which was inaugurated in September 2000 by Akshay Kumar. Although the boutique was highly successful and an instant hit, she had to shut it down in 2003 as she had to be by the side of her ailing father while simultaneously honoring her Bhojpuri and other language film commitments apart from her spiritual quest, then teaching Art of Living.
Acting career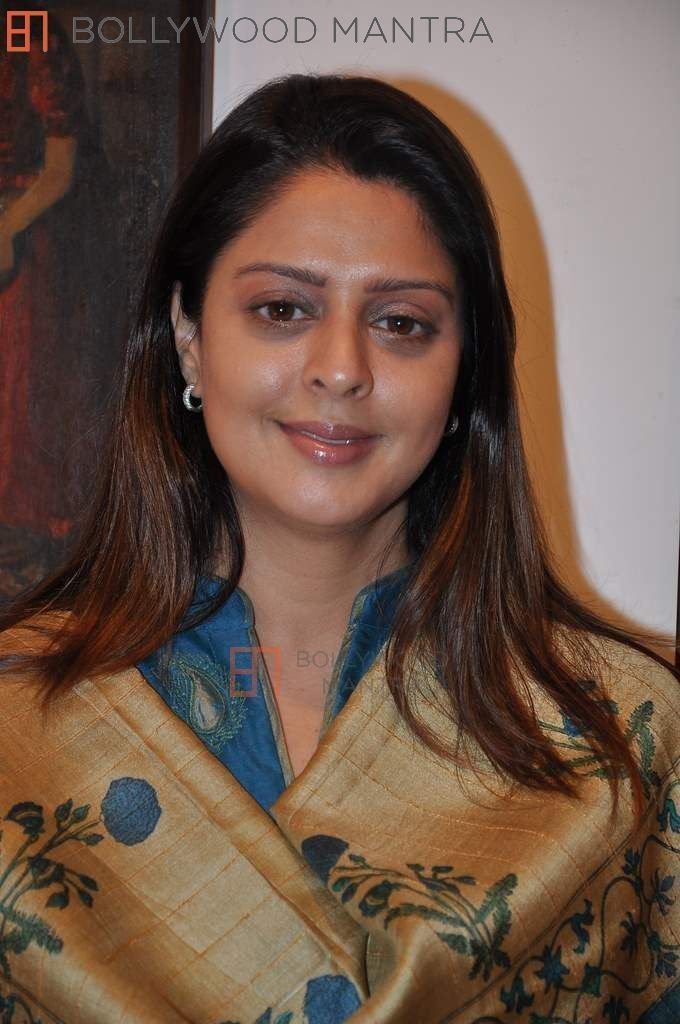 Nagma's debut film Baghi: A Rebel for Love, opposite Salman Khan was Hindi cinema's seventh highest-grossing film in 1990. With Karisma Kapoor, she was also one of the female leads in 1994's Suhaag with Ajay Devgan and Akshay Kumar. Following these films, she moved south to star in Telugu and Tamil movies at the behest of her friend Divya Bharti. Explaining her shift, she cited what she was more conscious of the quality of work, in terms of meaty roles and her flair to travel throughout India understanding different cultures and her drive and passion to get acclamation from all over India. She stated "Language was never a barrier. I love adventure, culture and have great respect for the Indian tradition".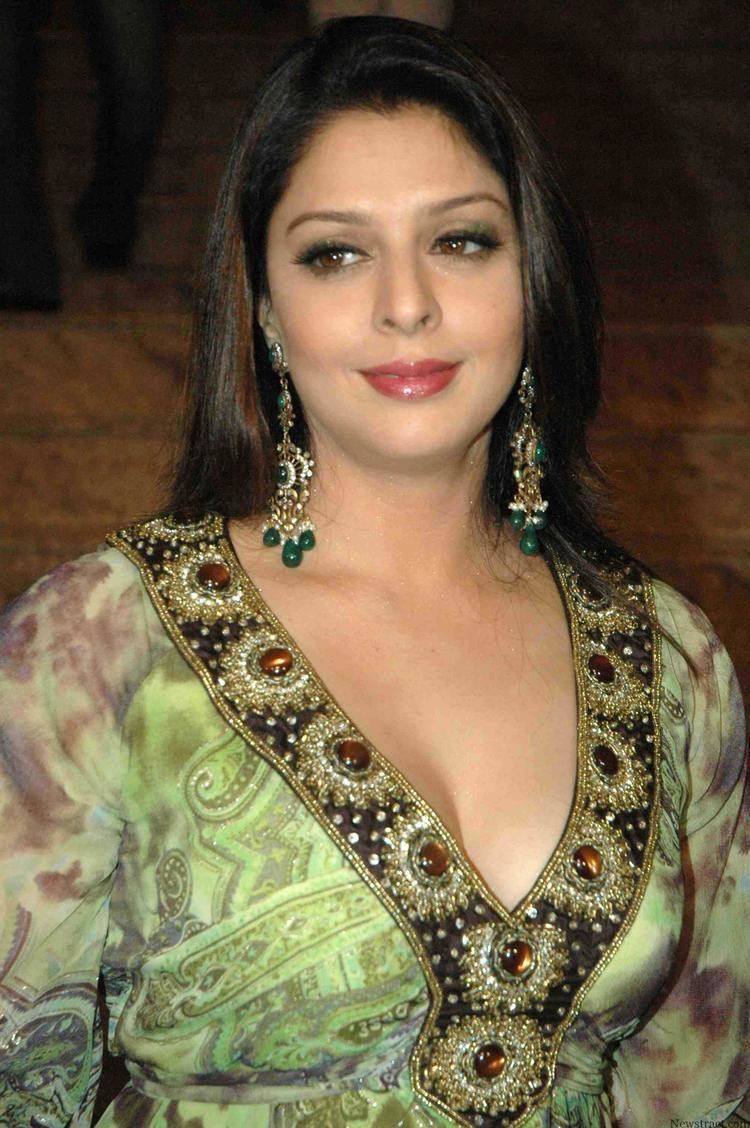 Her Telugu films include 1992's Gharana Mogudu with Chiranjeevi, Allari Alludu with Nagarjuna Akkineni and Major Chandrakanth with N. T. Rama Rao and Mohan Babu. Her Tamil films include Baasha with Rajnikanth and 1994's Kadhalan with Prabhu Deva. In 1996, she became known for acting in a food play scene in the Tamil film Love Birds which involves the male protagonist breaking an egg and cooking it on her navel which was similar to a scene from Hot Shots involving Valeria Golino.
After moving back to Mumbai, she told an interviewer in 2001, "The pressure of being the number one actress in Tamil cinema was getting to me. I was unhappy with the kind of films I was doing. I couldn't do the kind of work I wanted to because I had to go by the dictates of what the audience expected of a much-in-demand actress. I was stagnating so I decided to take a break." Again based in Hindi cinema, she focused on supporting roles in films like 2000's Chal Mere Bhai, which reunited her with former co-stars Karisma Kapoor, Salman Khan and Sanjay Dutt. Within a year, Nagma enrolled in the spiritually oriented Art of Living course, eventually teaching it herself in Mumbai and elsewhere. While based in Mumbai, she continued to work in some Telugu and Tamil movies, such as Allari Ramudu and Citizen, as well as taking leading roles in some Malayalam films.
Nagma has acted in Bhojpuri movies, including films with the Big Boss participant Ravi Kishan. She won a Best Actress award at the 2005 Bhojpuri Film Awards for her performance in Dulha Milal Dildar. In 2006's Ganga, she starred in the title role opposite Amitabh Bachchan and Hema Malini. When asked why she shifted to Bhojpuri films, she said "I wanted to do films in different languages. I have already done movies in 10 languages. My first Bhojpuri film Panditji Bataayina Biyaah Kab Hoii was a huge hit. After that, the offers poured in and they were too good to be ignored." When interviewed by The Hindu in Delhi in April 2007, she indicated that another important reason for her decision to focus on Bhojpuri films was to help with her political campaigning.
In 2006, she made her Punjabi film debut, starring alongside Raj Babbar in Ek Jind Ek Jaan.
Discussing her career in a Mid-Day interview in September 2006, Nagma said "I have learned nine languages, so I want to do films in all languages. On the Hindi film front, I am in the process of signing a very big period thriller. I am getting to do a variety of roles with content, so I am satisfied." While noting her commitment to complete several Bhojpuri films she was involved with, in March 2007, she expressed her intention to next focus on returning to Hindi films after wrapping up her projects. In her 2007 Hindustan Times interview, in which she discusses her future plans for cinema and politics, Nagma responded to a question about her reputation for controversy by saying "You need guts to deal with controversies. Of course, whether it's for negative or positive reasons, I've always been in the news."
Politics
A vocal supporter of India's Indian National Congress, she had only formally become a member of the Congress Party in Delhi, reportedly citing its "commitment towards secularism and welfare of the poor and weaker sections" as her reason for joining. She was also fielded by the Bharatiya Janata Party (BJP), as a candidate from Hyderabad for the General Lok Sabha Elections according to an Indo-Asian News Service report Nagma has elsewhere been cited as saying that she first supported the Congress Party because of her admiration for Rajiv Gandhi.
In a 2006 interview, she made a direct link between her family history and her political activism: "My mom is Muslim and my dad is Hindu. We were brought up to respect all religions. Communal riots pained me. I wanted to do something. So I joined politics.". She had to turn down an offer to run for India's Lok Sabha in 2003 due to her many film commitments. "If I wanted to become a member of Parliament I would need to give 100 per cent to my constituency — which I could not at that point of time." In an interview with the Hindustan Times in 2007, she said "politics will continue".
She was in serious contention for his seat in 2009 for the General Lok Sabha Elections which was also highlighted in Star News from Mumbai. She has been continuing her vigorous efforts in AICC and is campaigning in Uttar Pradesh and other parts of India.
She was widely reported to be in contention to fill up the empty Rajya Sabha seat from Maharashtra due to the passing away of Vilasrao Deshmukh, but in the end, the seat was given to someone else.Nagma later publicly expressed her disappointment at not being nominated and stated that her being a woman in the hurly burly heat of Indian Politics was coming in the way of her deserving growth.
Filmography
Actress
2008
Hanuman Bhakta Hawaldaar
as
Radha
2007
Thamb Laxmi Thamb
as
Laxmi Devi
2006
Ab To Banja Sajanwa Hamaar
as
Dhannu / Rukmani
2006
Ek Jind Ek Jaan
as
Nimmi 'Nimmo' D. Kang / Nimmi K. Singh
2006
Saiyan Se Solah Singar
2005
Panditji Batayeen Na Biyah Kab Hoyee
2004
Ab Tumhare Hawale Watan Saathiyo
as
Aarti V. Singh
2002
Chathurangam
as
Nayana Pillai
2002
Ninu Choodaka Nenundalenu
as
Special Appearance
2002
Allari Ramudu
as
Chamundeswari
2001
Yeh Teraa Ghar Yeh Meraa Ghar
as
Anupama Verma (Guest appearance)
2001
Citizen
as
CBI Officer Sarojini
2001
Ek Rishtaa: The Bond of Love
as
Dancer (Special Appearance)
2001
Khoey Ho Tum Kahan (as Naghma)
2001
Dheena (segment "Pathi Kuchi")
2000
Kunwara
as
Sharmila Singh
2000
Chal Mere Bhai
as
Sonia (as Naghma)
2000
Papa the Great
as
Mrs. Pooja Jai Prakash
1999
Kahani Kismat Ki
as
Guest appearance
1999
Lal Baadshah
as
Dancer 'Pathiye Ley' (Special Appearance)
1998
Sreekrishnapurathe Nakshathrathilakkam
as
Yamuna Rani
1998
Vaettiya Madichu Kattu
1997
Kaun Rokega Mujhe
as
Chunkey's object of love
1997
Baazigar: The Iron Man
1996
Love Birds
as
Mridula (as Naghma)
1995
Villathi villain
as
Janaki
1994
Mr. Azaad
as
Garmi Lage Garmi song (edited out)
1994
Suhaag
as
Madhu (as Naghma)
1994
Super Police
as
Roja (as Naghma)
1994
Mugguru Monagallu
as
Rani
1993
Green Snake
as
Bharata Natyam Dancer (as Najma)
1993
Allari Alludu
as
Shravani
1992
Dilwale Kabhi Na Hare
as
Anjali Oberoi
1992
Yalgaar
as
Anu Singhal (Vishal's wife)
1992
Bewaffa Se Waffa
as
Nagma
1992
Police Aur Mujrim
as
Meena Khanna
1992
Gharana Mogudu
as
Uma Devi
1990
Baaghi: A Rebel for Love
as
Kajal 'Paro'
Thanks
2007
Gangotri (thanks - as Nagmaji)
References
Nagma Wikipedia
(Text) CC BY-SA