Naga Munchetty (born on 25 February 1975), also known as Naga Munchetty, is a British television presenter, newsreader and journalist.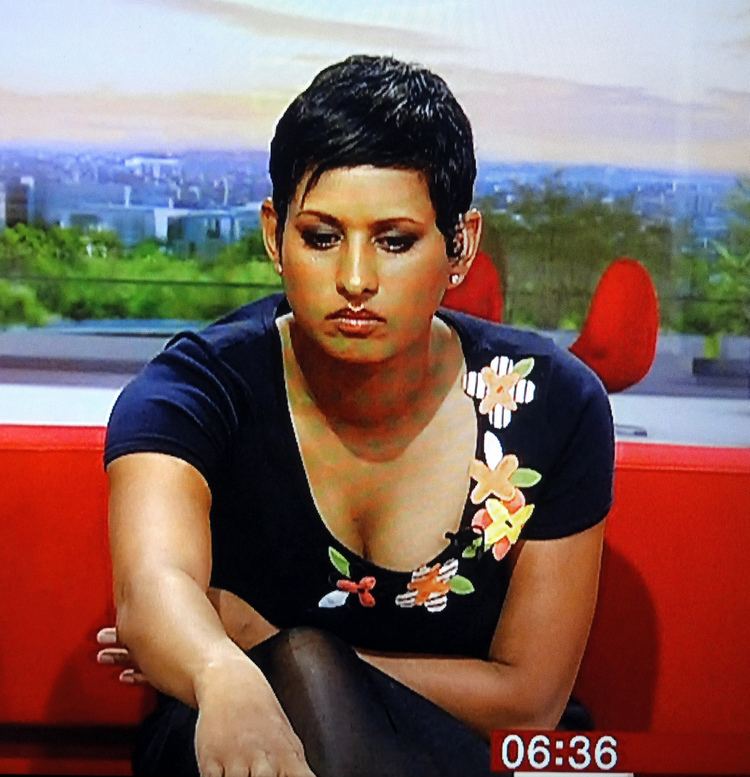 She regularly presented BBC One's BBC World News, BBC Breakfast and Victoria Derbyshire. She is also a former presenter of BBC Two's weekday financial affairs programme Working Lunch. In January 2017, she temporarily left Breakfast to provide maternity cover for Newsnight as their acting business editor.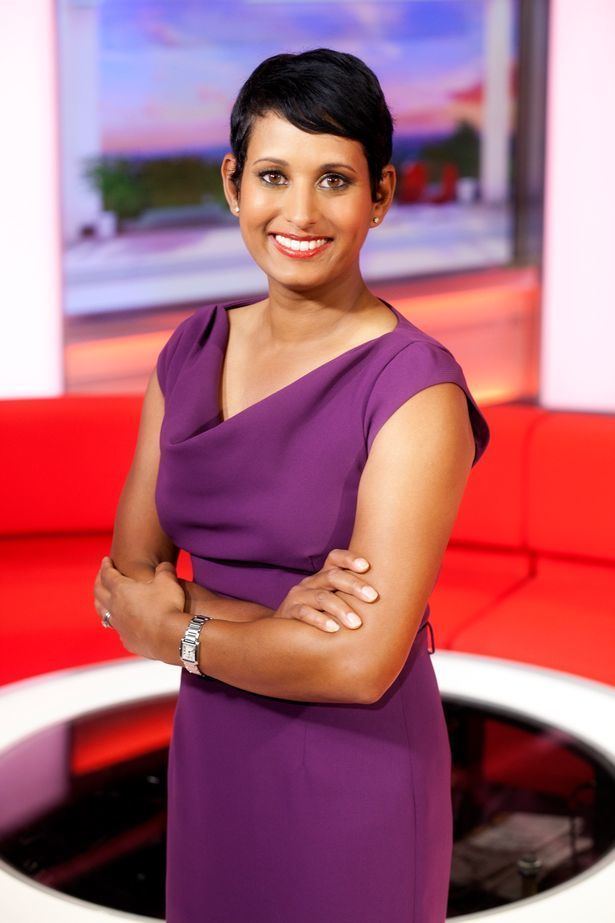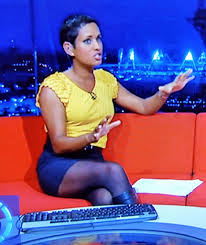 Munchetty's first job was as a journalist on the City Pages of the London Evening Standard. She also worked on the Business Section of The Observer.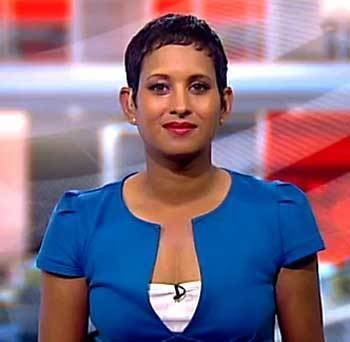 Munchetty's television career began as a reporter for Reuters Financial Television, after which she worked as a senior producer for CNBC Europe, a business producer and reporter for Channel 4 News and a presenter on Bloomberg Television.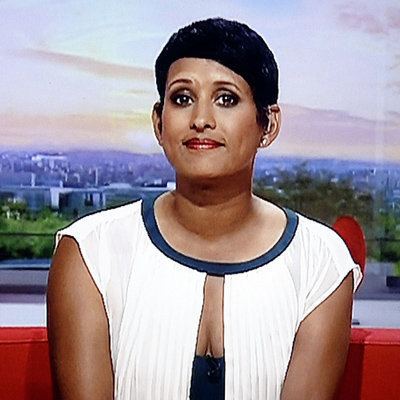 Munchetty joined Working Lunch after the show was revamped in October 2008 and stayed with the programme until it was cancelled in July 2010. Munchetty has hosted Radio 4's Money Box. She also reports from the City for BBC News, gauging the reaction to breaking financial stories such as the Budget, and the Pre-Budget Report.
Since August 2010, Munchetty has presented early morning bulletins (UKT) on the BBC News Channel and BBC World News. She is a regular presenter on BBC One's Breakfast.
Munchetty is currently a director of Naga Munchetty Limited (Companies house number 06603058). She is also paid between £150,000 and £199,999 in salary by the BBC.
Munchetty co-hosted The Spending Review – The South Today Debate on BBC One with Sally Taylor in September 2010.
Munchetty also presented Paranormal Investigation: Live on Living on 30–31 October 2010 to celebrate Hallowe'en. Munchetty narrated the BBC documentary Fear and Faith in Paris looking at anti-Semitic attacks in Paris and their impact on the Jewish community of France. She won Celebrity Mastermind, which was broadcast on 2 January 2013. In June 2016, she replaced Sian Williams as presenter of Sunday Morning Live on BBC One. In 2017, she was replaced by Emma Barnett and Sean Fletcher. On 26 August 2016, Munchetty presented an episode of Newsnight on BBC Two.
She was a contestant on the fourteenth series of Strictly Come Dancing, having been paired with Pasha Kovalev, and being voted out in week four (Sunday 16 October 2016).
Munchetty plays jazz trumpet and classical piano. She also makes cocktails, a skill she learned while working in bars and pubs during her student days.
Munchetty also plays golf, with a handicap of nine in 2015. In October 2012, Munchetty, playing under her married name, won the Hertfordshire de Paula Cup at Bishop's Stortford Golf Club.