Preceded by

Vincent Gray




Name

Muriel Bowser




Preceded by

Adrian Fenty




Party

Democratic Party




Succeeded by

Brandon Todd




Parents

Joe Bowser, Joan Bowser




Political party

Democratic








Full Name

Muriel Elizabeth Bowser




Born

August 2, 1972 (age 50) North Michigan Park, Washington, D.C., U.S. (

1972-08-02

)


Alma mater

Chatham University American University




Role

Mayor of the District of Columbia




Office

Mayor of the District of Columbia since 2015




Education

Elizabeth Seton High School, American University, American University School of Public Affairs, Chatham University




Similar People

Vincent C Gray, David Catania, Cathy L Lanier, Adrian Fenty, Marion Barry




Profiles




Twitter

Facebook
The honorable muriel bowser mayor district of columbia
Muriel Elizabeth Bowser (born August 2, 1972) is an American politician and member of the Democratic Party currently serving as the eighth Mayor of the District of Columbia. Prior to her inauguration in January 2015, Bowser served as a member of the Council of the District of Columbia, representing Ward 4.
Contents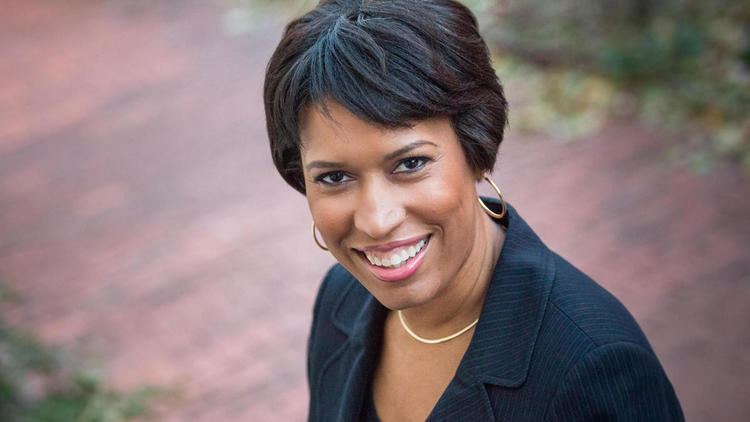 Elected to the Advisory Neighborhood Commission in 2004, Bowser was elected to the Council in a special election in 2007, to succeed Adrian Fenty, who had been elected Mayor. She was re-elected in 2008 and 2012 and ran for Mayor in the 2014 election. She defeated incumbent Mayor Vincent C. Gray in the Democratic primary and won the general election against three Independent and two minor party candidates with 54.53% of the vote. She is the second woman to be elected Mayor, after Sharon Pratt Kelly.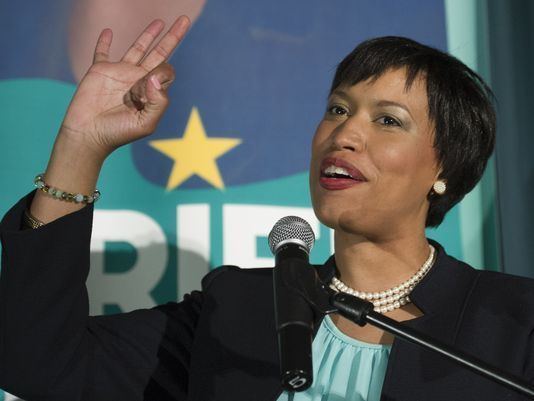 District of columbia mayor muriel bowser
Early life and education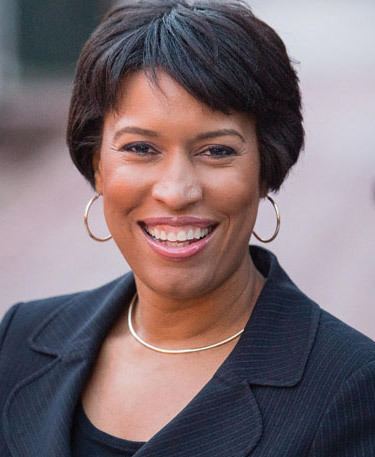 The youngest of six children of Joe and Joan Bowser, Muriel E. Bowser grew up in North Michigan Park in northeast D.C. In 1990, Bowser graduated from Elizabeth Seton High School, a private all-girls Catholic high school located in Bladensburg, Maryland. She received a college scholarship due to her excellent grades. Bowser graduated from Chatham College in Pittsburgh, Pennsylvania, with a bachelor's degree in history, and she graduated from the American University School of Public Affairs with a Masters in Public Policy. In 2015, she bought a home in Colonial Village, moving from a Riggs Park duplex where she had lived since 2000. She is a lifelong Catholic. Bowser says she never envisioned herself as a politician or mayor, but possibly as an agency administrator.
Advisory Neighborhood Commission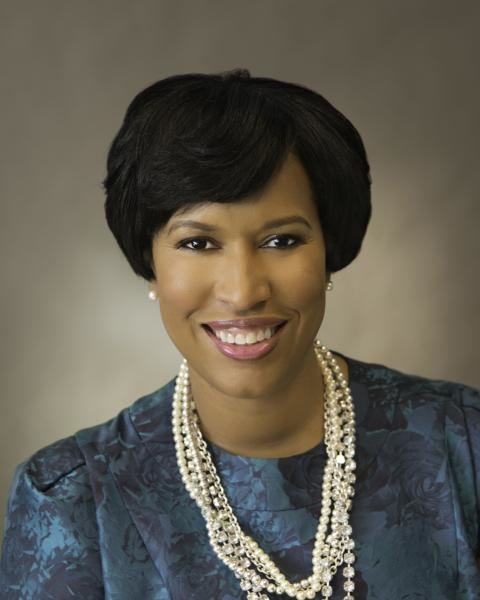 Bowser began her political career in 2004, running unopposed for the Advisory Neighborhood Commission (ANC). She represented Single Member District 4B09, which includes the neighborhood of Riggs Park. She was unopposed again in 2006 when she ran for re-election for the position.
2007 election
Adrian Fenty, member of the Council of the District of Columbia representing Ward 4, ran for mayor of the District. Bowser was his campaign coordinator for Ward 4. When Fenty was elected mayor in 2006, a special election was called to fill his council seat. Bowser, among many others, announced her candidacy for it.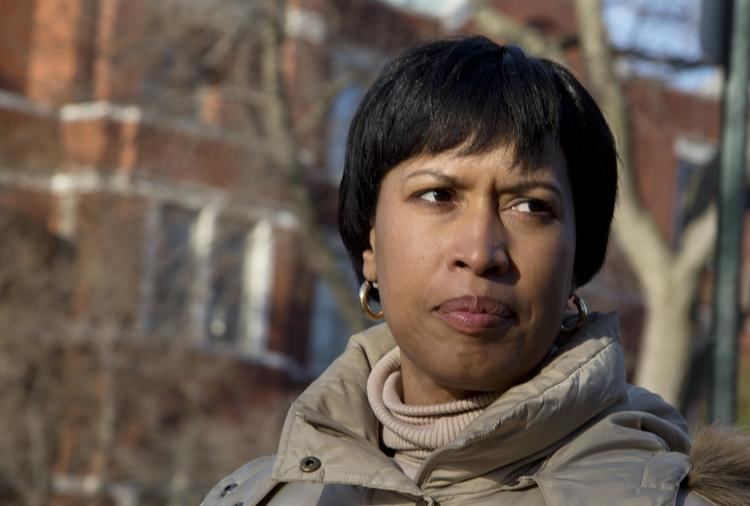 During a political forum with 17 of the 19 council candidates in attendance, Bowser was the only candidate present who supported Fenty's proposed takeover of the District public school system, saying that the school system needed to change.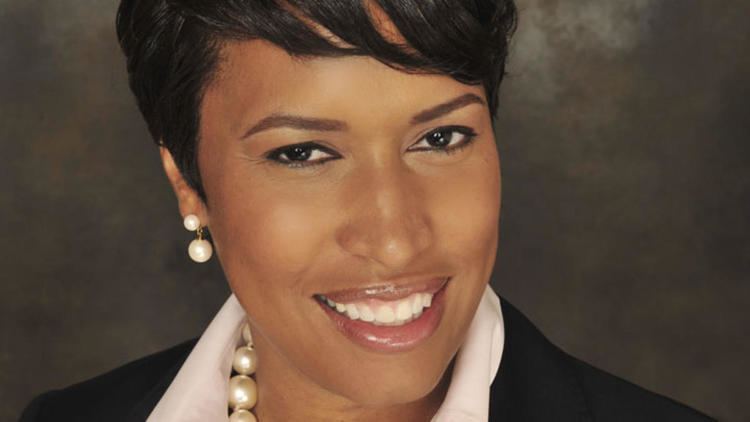 When Fenty announced his support of Bowser, some critics claimed that, if elected, she would always vote as Fenty wished, ignoring the needs of her constituents.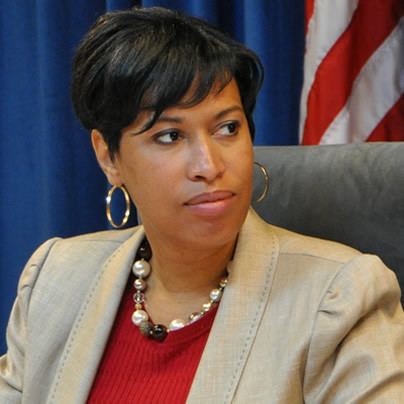 Other critics took note of developers who had contributed to Bowser's campaign, claiming she would favor developers over her constituents. While an ANC commissioner, Bowser had voted in favor of a zoning variance for a condominium development to be built by a developer who had contributed several hundred dollars to her campaign, which some critics derided as a conflict of interest. Bowser maintained that she had supported the development project before running for Council.
The editorial page of The Washington Post favored Bowser in the election. The local councils of the AFL-CIO, Service Employees International Union, and the Fraternal Order of Police also endorsed Bowser in the election, but the American Federation of State, County and Municipal Employees endorsed her opponent, Michael A. Brown.
Bowser won the special election with 40% of the vote.
2008 election
In 2008, Bowser announced her reelection campaign for the Council. Three individuals ran against her in the Democratic primary, namely: Baruti Akil Jahi, former president of the Shepherd Park Citizens Association; Malik Mendenhall-Johnson, then serving as Advisory Neighborhood Commissioner of 4B04; and Paul E. Montague, who had been Advisory Neighborhood Commissioner of 4B07 before being recalled in 2004. Both Jahi and Mendenhall-Johnson criticized Bowser, saying she was a rubber stamp for Mayor Fenty and that she was unconcerned with her constituents' needs.
No candidates' names were on the ballot for the Republican or D.C. Statehood Green primaries.
The Washington Post's editorial department endorsed Bowser's candidacy. The Gertrude Stein Democratic Club also voted to endorse Bowser's reelection.
Bowser won the Democratic Party primary election, receiving 75 percent of votes. Jahi received 19%, Montague received 3%, and Mendenhall-Johnson received 2%. With no one else appearing on the subsequent general election ballot, Bowser won the general election with 97 percent of the vote.
In 2011, Bowser was appointed to the Washington Metropolitan Area Transportation Authority board of governors, on which she served until 2015.
2012 election
Bowser ran for reelection in 2012. Bowser said she would not turn down donations from corporations. Candidate Max Skolnik criticized Bowser for receiving campaign contributions from developers, corporate bundlers, and lobbyists, saying that Bowser would favor the interests of these corporate donors. Bowser said she was not in favor of banning corporations from making political donations altogether, saying that doing so would make it more difficult to track where campaign donations come from. She also said that corporations are banned from donating to federal elections, but that corporations still find ways to give to campaigns.
Bowser's candidacy was endorsed by the editorial boards of the Washington Post and the Washington City Paper.
Bowser won the Democratic primary with 66% of the vote, to Renee L. Bowser's (no relation) 13%, Max Skolnik's 9%, Baruti Jahi's 5%, Judi Jones' 3%, and Calvin Gurley's 2%. Unopposed in the general election, she was elected with 97% of the vote.
2014 election
On March 23, 2013, Bowser announced that she would run for Mayor of the District of Columbia in the 2014 election. Her campaign's chair was former council member William Lightfoot.
Bowser emphasized that she can connect with longtime residents concerned about the rapid changes occurring in the District, while still celebrating the changes that had occurred. Bowser disdained business-as-usual and corruption in the District's government. She favored free Metro fares for students. She was against increasing for the minimum wage only for employees of large retailers. Bowser was criticized for being too inexperienced for the position, with too few legislative accomplishments while on the Council, and for having a platform that was short on details. She limited the number of debates by only agreeing to participate after the field of candidates had been set, which postponed the first debate until August.
Bowser was endorsed by EMILY's List and the editorial board of The Washington Post. She won the Democratic mayoral primary election with 43 percent of the vote.
In the general election, Bowser was on the ballot with Independents David Catania, Nestor Djonkam and Carol Schwartz, D.C. Statehood Green Faith Dane and Libertarian Bruce Majors. No Republican filed. Bowser won the election with 80,824 votes (54.53%) to Catania's 35% and Schwarz's 7%, and took office on January 2, 2015.
Crime
During her first year as Mayor, the District saw a 40% increase in homicides. In July 2015, Bowser attributed the spike in violence to the sale of synthetic marijuana and proposed measures granting police additional authorities for a crackdown on stores selling the substance. After violence continued unabated, in October 2015 Bowser proposed legislation allowing law enforcement officials to perform warrantless searches of violent ex-offenders. The bill was widely opposed by citizen's groups and the D.C. Council.
Homelessness
Bowser pledged to end chronic homelessness in the District. During the winter of 2015, the District saw an increase in homelessness of 250 percent from any previous year as families were sheltered in hotel rooms. In February 2016, Bowser unveiled a plan to provide housing for homeless families following the closure of DC General. Without any community consultation or input, Bowser announced the location of one shelter in each of the District's eight wards and refused to say how the sites were selected. In March 2016, it was revealed that many of the sites selected were connected to Bowser's contributors. Under Bowser's plan, the monthly cost per unit was $4,500 on average each year for at least the next 20 years. Frustrated by the DC Council's efforts to devise a better plan, Bowser lashed out with expletives at Chairman Phil Mendelson.
Campaign finance
In 2015, Bowser's allies formed FreshPAC, a political action committee intended to advance her agenda. The initiative was the first PAC in District politics so closely aligned with a sitting mayor and created by a former campaign treasurer. Thanks to a legislative loophole regulating off-year fundraising, FreshPAC accepted unlimited contributions. Bowser supporters had quickly raised more than $300,000 and had a goal of collecting $1 million by year's end. FreshPAC was chaired by Earle "Chico" Horton III, a lobbyist for a major corporation that sought Bowser's support. Many of the highest donors participated in a trip to China with the mayor. Following outcry from the Washington Post, members of the D.C. Council, and other stakeholders, FreshPAC was shut down in November 2015. Bowser said she thought FreshPAC was a good thing but its message was distorted.
Emergency services
In February 2016, Bowser's appointee as medical director of the fire department resigned from her post after one year on the job. Explaining her decision, Jullette Saussy said that she could not be complicit in a failed agency and that its performance was putting Washingtonian's lives at risk. In response, Bowser's spokersperson said that she was committed to achieving change.
Public utilities
In October 2015, Bowser changed her position to support the $6.4-billion merger between two public utilities, Exelon and Pepco. Opponents of the merger decried the lack of transparency in the deal and Bowser's reversal. Community activists raised ethics concerns, claiming that Bowser was swayed by a $25 million pledge to rename the future MLS Soccer Stadium as Pepco Park. In December 2015, it was revealed that Exelon had paid the chairman of FreshPAC, a political action committee affiliated with Bowser's allies, as a lobbyist.
Youth services
In April 2016, the DC Trust, a government-funded entity that disburses grants throughout the district to non-profits providing youth services, declared bankruptcy and announced plans to fold. Bowser had recently provided $700,000 in taxpayer funding and appointed four members to the board of the organization, also known as the City Youth Investment Trust Corp. Bowser's representatives did not know how much of the funding remained or how youth services could be continued. Earlier, former councilmember Harry Thomas, Jr. was found guilty on felony charges for embezzling $350,000 of the trust's funds.
Traffic safety
In 2015, Bowser announced Vision Zero, a traffic safety initiative that aims to eliminate all traffic fatalities by 2024. To launch the event, Bowser, supporters, and DC government employees stood at intersections and waved green signs imploring motorists to slow down. The following year, the number of traffic fatalities increased from 26 to 28 and the number of crash injuries increased from 12,122 to 12,430.
Development
In February 2015, Bowser cancelled the creation of a public facility for art exhibitions, lectures and educational activities by the Institute for Contemporary Expression. Approved by Gray, the project involved a privately funded conversion of the historic but unused Franklin School and had its first event planned for September 2015. Bowser cited financial concerns for the decision, but critics noted that several of the firms who earlier competed unsuccessfully for the property were among her donors. As of October 2015, proposals were still being considered.
In September 2015, Bowser announced a deal with Monumental Sports owner Ted Leonsis to build a practice facility for the Washington Wizards. Under the deal, District taxpayers would pay 90 percent of the estimated $55 million cost. The government's portion was split between direct government expenditure and Events DC, a DC-government funded body which operates with an independent board. Bowser opposed efforts to cap the taxpayer-funded portion in the event of cost overruns. In July 2016, before construction had started, it was announced that costs would exceed estimates by $10 million while the number of seats in the facility would likely decrease.
Transportation
As part of her first State of the District Address in March 2015, Bowser promised that the DC Streetcar would open by the end of the year. In 2016, the Streetcar still required several certifications and testing phases but the DC Streetcar's H Street/Benning line eventually began public service operations on February 27, 2016.
Public services
In January 2016, the District was paralyzed by an inch of snow on untreated roads. More than 1,000 accidents were reported and some commuters abandoned their cars amidst impassable roads. Bowser apologized for an inadequate response, explaining that "we should have been there earlier".
For a larger storm later in the same season, a report by the DC auditor found that the District had spent over $40 million on removal, much of it charged to the District's credit cards. The District incurred tens of thousands of dollars in credit card fees. In an unprecedented move, JPMorgan Chase shut off the government's line of credit until some of the card balances could be paid. Some of the contractors who benefited most from the snow removal expenses were important Bowser donors, the DC auditor found.
Other positions
Although Bowser supports the outfitting of Metropolitan Police Department with body cameras and has requested $6 million in her 2016 budget proposal to complete the task, she also included a provision that would make all footage from the cameras exempt from Freedom of Information Act requests, with the goal "to respect privacy".
References
Muriel Bowser Wikipedia
(Text) CC BY-SA