Margaux Justiniano Uson (born May 17, 1982), known professionally as Mocha Uson or by her stage name Mocha, is a Filipino singer, dancer, model, and blogger best known as the lead vocalist of the Mocha Girls.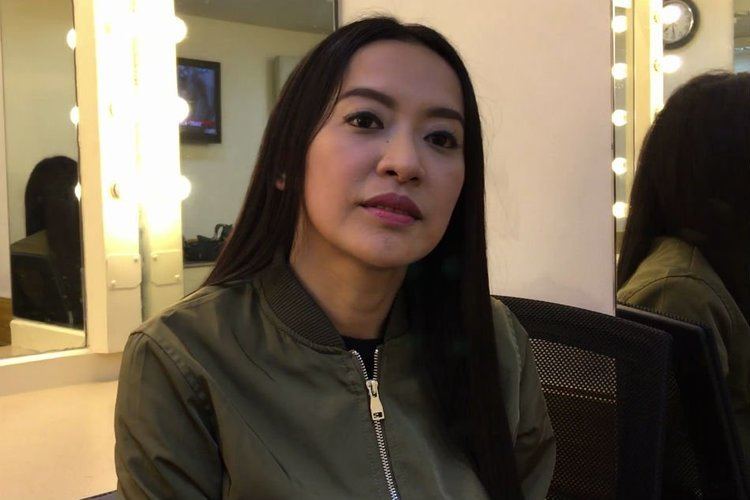 On January 5, 2017, it was announced that Uson would serve as a board member of the Movie and Television Review and Classification Board (MTRCB).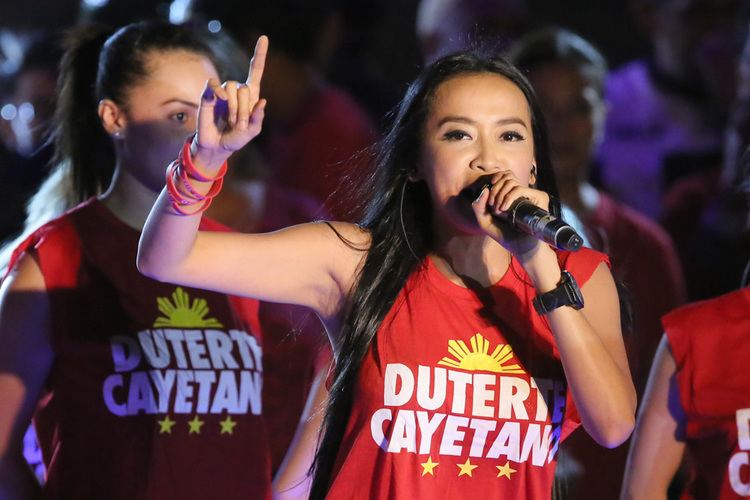 Uson was born on May 17, 1982, in Dagupan, Pangasinan. Her father, Oscar Uson, was a regional trial court judge who was assassinated on September 2002 in Asingan, Pangasinan. Her mother, Estrellita Uson, was a pediatrician in Dagupan. In 2010, her mother was diagnosed with breast cancer but is now cancer-free after undergoing treatment.
She attended the Mother Goose Special School System for her elementary and high school education and earned her bachelor's degree in medical technology from the University of Santo Tomas. She studied medicine at the University of Santo Tomas Faculty of Medicine and Surgery but dropped out during her second year to pursue her musical career full-time.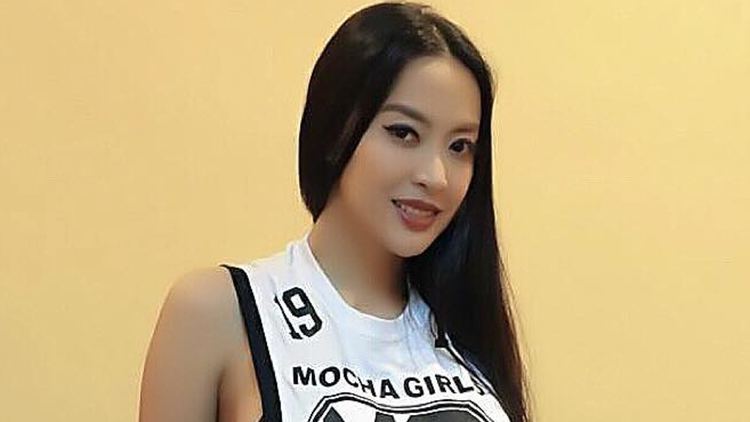 Mocha started as a solo singer-dancer performing in bars around Metro Manila. She was popular for her sexy image & on-stage antics, which included lap dances. For a time, she served as the lead vocalist of the rock band Mocha With Spin Art.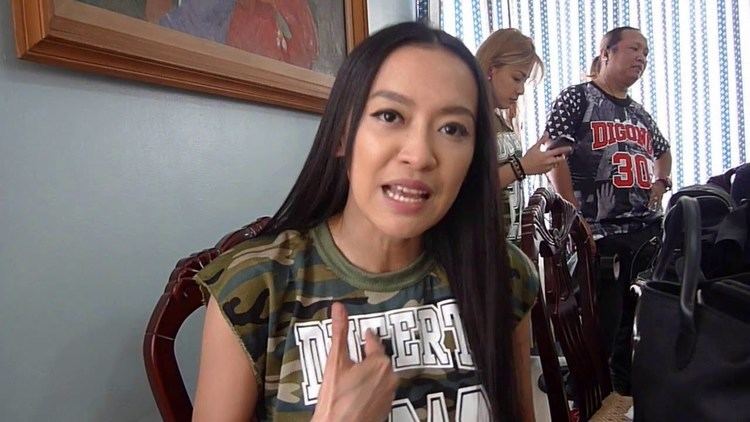 In 2006, Mocha and manager Lord Byron Cristobal launched an audition and formed the Mocha Girls along with Hershey Delas Alas, Bez Lacanlale, Grace Oracion, and Heart de Guzman. The group's debut album, A Taste of Mocha, was released in 2006 by XAX Records. Their second album, Mocha, was released in 2007 by Viva Records. Their third album, Deliciosa, was released in 2008 by Viva Records. Together, they performed in various venues throughout the Philippines, United States, Dubai, and Guam.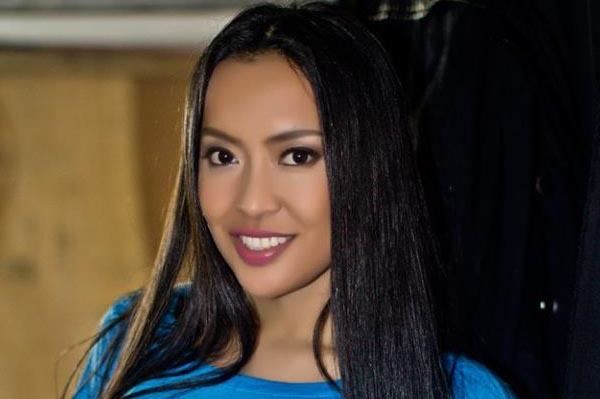 In 2010, Hershey Delas Alas, Bez Lacanlale, Grace Oracion, and Heart de Guzman were dismissed by manager Lord Byron Cristobal for taking drinks and sitting with male customers after a gig. Delas Alas, Lacanlale, Oracion, and De Guzman eventually formed a girl group called Girlz Ink.
Since the departure of the four members, several line-up changes have occurred. The current line-up consists of Mocha Uson, Mae Dela Cerna, Franz Fainsan, Georgina Knight, Seika Hashizume, Shaina Salazar and Jade Dela Peña. Their fourth album, Pinay Ako, was released in 2012 by Bellhaus Entertainment. The new Mocha Girls have performed in various Philippine cities, as well as the United States, Canada, United Arab Emirates, Bahrain, Malaysia, Cambodia, Hong Kong, and Singapore.
In 2009, Mocha made her film debut in Sumpa where she starred alongside Joross Gamboa. In 2011, she starred in the Filipino-Malaysian film Seksing Masahista. She has also starred in the So Much Pain So in Love (2011) and Butas 2 (2012). In 2013, she starred in the coming-of-age film, Mga Alaala ng Tag-ulan, alongside Akihiro Blanco.
Mocha is one of the most widely read commentators in the Philippines. She uses her blog to provide commentary and advice on sex-related issues and to host online video chats. The blog has over 20 million hits as of June 2016.
During the 2016 Philippine presidential elections, Mocha's blog posts started to focus on politics. Her Facebook page, MOCHA USON BLOG, has over 4.2 million followers as of October 2016 and contains posts actively supporting President Rodrigo Duterte and his anti-drug campaign. The blog also criticizes the Philippines' top newsgroups, ABS-CBN, GMA Network, the Philippine Daily Inquirer, and Rappler which she has labeled as "Presstitutes" – a portmanteau of press and prostitute. She has also criticized Vice President Leni Robredo, Senators Leila de Lima and Antonio Trillanes, and the Liberal Party.
Uson is openly bisexual.
She voiced strong support for former Davao City Mayor Rodrigo Duterte during his 2016 presidential campaign.
She criticized musician Jim Paredes—member of the OPM artist APO Hiking Society—for criticizing Duterte's alleged emphasis on human rights violation; Paredes is a supporter of the Liberal Party with its standard-bearer, Senator Mar Roxas. She cited an interview she had with Paredes in 2012, saying that Paredes probed in asking questions about her sexuality and that he tried to hit on Mocha Girls band mate Mae Dela Cerna, and her. Paredes later responded in his official website, saying that he doesn't remember asking such questions to Uson, describing her allegations as "mere exaggeration", and explained further how she was "very candid, almost bragging" during the interview.
In early August 2016, Uson was alleged to have been appointed by the Bureau of Customs as "social media consultant", but she later clarified through her Facebook page that she would not be holding an official position. She drew criticisms from netizens, promoting the Twitter hashtag #DutertePleaseAppointMe viral citing how easy it is to secure a position under the Duterte administration. Following this, she responded through an interview by urging critics to instead volunteer and help underprivileged kids at the Department of Social Welfare and Development.
A Taste of Mocha (2006; XAX Records)
Mocha (2007; Viva Records)
Deliciosa (2008; Viva Records)
Pinay Ako (2012; Bellhaus Entertainment)
Twin Hearts (GMA Network)
Umagang Kay Ganda
Wowowee
ASAP
Music Uplate Live
Cool Center
Everybody Hapi
Comedy Bar
P.O.5 (2010–2011; TV5)
Family Feud
Good Times with Mo: The Podcast