Covid-19
Jennifer Brill




Charlie Brill




Actress




Mitzi McCall






September 9, 1932 (age 83) (

1932-09-09

)

Pittsburgh, Pennsylvania, U.S.




World's Greatest Dad, Ice Age, White Palace, You're Never Too Young, The Pebbles and Bam




Charlie Brill, Bob McFadden, Benny Bell, Pearl Williams, Slappy White




Actress, Voice actress



Mitzi McCall (born September 9, 1932) is an American actress.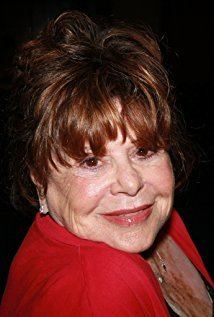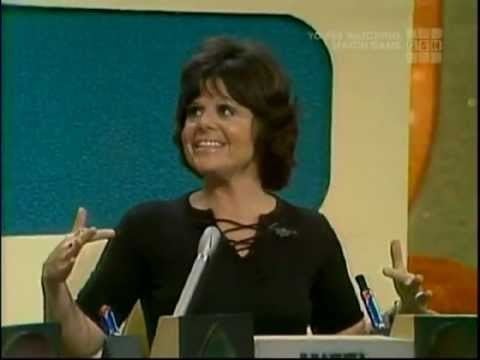 She was a performer on Rowan & Martin's Laugh-In. McCall was also a series regular on television series such as Life Goes On, Silk Stalkings (where she appeared as the wife of Brill's character) and the animated series Free for All. Other credits include guest appearances on The Twilight Zone, Maude, Dharma & Greg, Chuck, as well as voice over work for many cartoons. In 1971, she was the voice of Penny on The Flintstones spin-off The Pebbles and Bamm-Bamm Show. She was a panelist on the game show Match Game during its 1970s revival, and appeared with Charlie Brill on Tattletales.
McCall and Charlie Brill met in 1959 and married the following year. They have a daughter, L.A.-based yoga instructor Jenny Brill.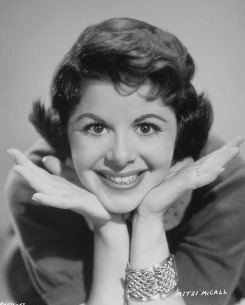 McCall and Brill appeared on The Ed Sullivan Show on February 9, 1964, the show that featured the U.S. television debut of The Beatles. Their act can be seen on the DVD of the Beatles' appearances on the Sullivan show. They were interviewed in 2005 for the "Big Break" episode of PRI radio program This American Life, regarding their Beatles-Sullivan experience, including a dressing room encounter with John Lennon.
They were spotted in 1963 while performing together in Honolulu by the Australian television producer John Collins, who produced The Tonight Show for the Nine Network in Sydney. Collins was seeking a replacement for the then unknown Irish comedian Dave Allen, who had hosted the program for the previous two seasons and wanted to return to Ireland. Collins approached them and they agreed but could not start an Australian engagement until their Hawaiian engagement was complete. They recommended an American comedian, their friend Don Lane, who was also working in Hawaii, to fill in in the meantime. Collins agreed to this. Lane started his Australian engagement and was an immediate success. Ratings were sensational and the network was delighted. It was going to be difficult if not impossible to replace him once the Brills became available. When they did, the preference was obvious and their engagement was cancelled after six weeks. Lane resumed their spot and remained successful in Australian television for the ensuing thirty-five years.
In 2009, McCall had a supporting role as Bonnie in the film World's Greatest Dad.
You're Never Too Young - Skeets Powell (1955)
Machine-Gun Kelly - Harriet (uncredited) (1958)
War of the Satellites - Mitzi (1958)
The Cry Baby Killer - Evelyn (1958)
Deep Blood - Ben's Mother (1989)
White Palace - Sophie Rosen (1990)
The Opposite Sex and How to Live with Them - Freida Crown (1992)
EDtv - Fig Lady (1999)
Hard Four - Myrna Segal (2007)
World's Greatest Dad - Bonnie (2009)
Crimson Peak - Additional voices (2015)
Rowan & Martin's Laugh-In - "herself" in "The Fun Couple" sketches (1968-1969)
Maude - Estelle Ellinger (Episode: "Nostalgia Party") (1974)
Family - Sally (Episode: "Princess in the Tower") (1978)
Life Goes On - Midge (1991-1992)
Silk Stalkings - Fran Lipschitz (1993-1999)
Seinfeld - Donna (Episode: "The Secretary") (1994)
Ellen - Rochelle Shapiro (Episode: "Too Hip for the Room") (1996)
Alright Already - Miriam Lerner (1997-1998)
Caroline in the City - Lois (Episode: "Caroline and the Little White Lies") (1998)
Dharma & Greg - Florence (Episode: "With a Little Help from My Friend") (2001)
The Suite Life of Zack and Cody - Doreen (Episode "Club Twin") (2007)
Hannah Montana - Woman (Episode: "My Best Friend's Boyfriend") (2007)
Chuck - Blanche (Episode: "Chuck Versus the Broken Heart") (2009)
The Pebbles and Bamm-Bamm Show - Penny Pillar (1971)
The Flintstone Comedy Hour - Penny Pillar (1972-1974)
Fred Flintstone and Friends - Penny Pillar (1977-1978)
The Flintstone Comedy Show - Penny Pillar (1980)
The Scooby & Scrappy-Doo/Puppy Hour - Additional voices (1982-1983)
The Flintstone Funnies - Penny Pillar, additional voices (1982-1984)
Lucky Luke - Ma Dalton (1983)
Paw Paws - Additional voices (1985-1986)
Gravedale High - Additional voices (1990)
Yo Yogi! - Talula LaTrane (1991)
Darkwing Duck - Ammonia Pine (1991)
Mother Goose and Grimm - Mother Goose (1991-1992)
Duckman - Additional voices (1994)
Captain Planet and the Planeteers - Mame Slaughter (Episode: "Five Ring Panda-Monium") (1995)
Cow and Chicken - Receptionist (Episode: "Part Time Job") (1997)
Histeria! - Golda Meir (Episode: "Histeria Around the World 2") (1998)
Hey Arnold! - Pearl (Episode: "Arnold's Thanksgiving") (1998)
Ice Age - Glyptodont (2002)
Free for All - Sylvia Jenkins (2003)
Regular Show - Warden of the Internet (Episode: "Go Viral") (2011)
Arc the Lad: Twilight of the Spirits - Geedo (2002)
Tak 3: The Great Juju Challenge - Thunder Fist (2005)
Spider-Man 3 - Additional voices (2007)
No More Heroes - Speed Buster (2007)
Mitzi McCall Wikipedia