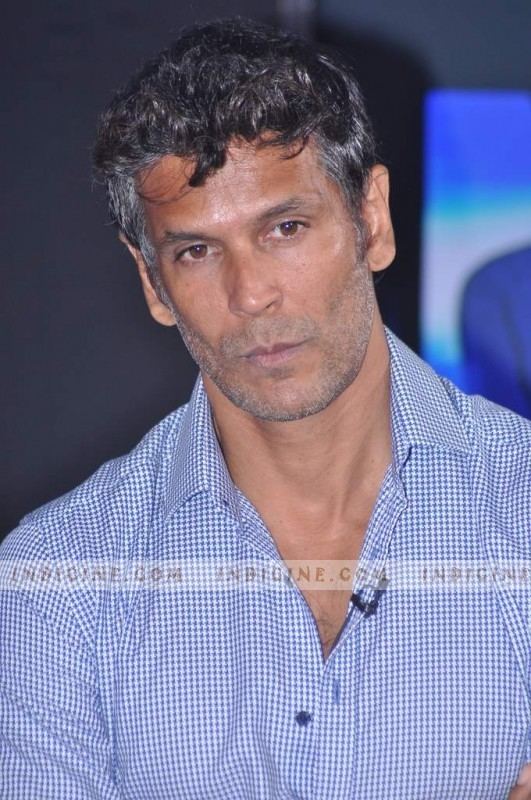 Soman was born in Glasgow, Scotland. His family moved to a place near London, England where he lived until the age of seven, then his family moved back to India and settled in Dadar in Mumbai in 1972 . His father Prabhakar Soman was a nuclear scientist with the Bhabha Atomic Research Centre while his mother Usha is a biochemist, who taught at Wilson College, Mumbai . Soman has two elder sisters Netra and Medha, and one younger sister, Anupama who is a year younger to him. Soman's all four grandparents were doctors. Soman did his schooling from Dr. Antonio Da Silva High School and Jr. College of Commerce, Dadar, Mumbai. Later, he completed his Diploma in Electrical Engineering from M. H. Saboo Siddik Polytechnic, Byculla.
Soman had been in a relationship with Madhu Sapre with whom he later broke up.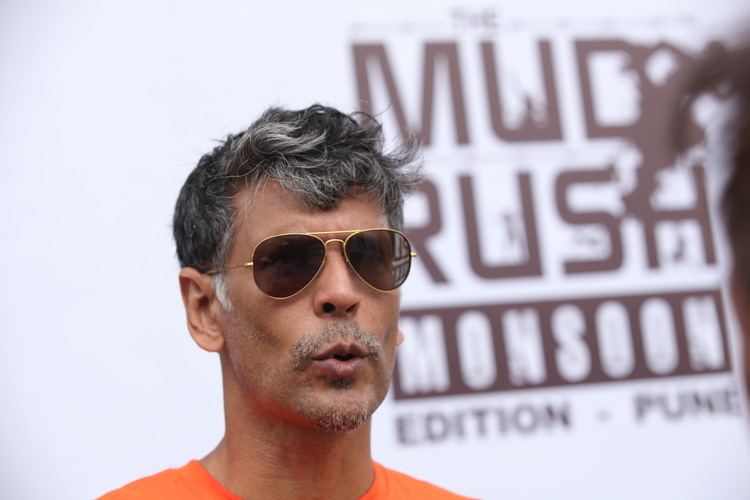 In July 2006, Soman married Mylene Jampanoi, his French co-star in the film Valley of Flowers at a tourist resort in Goa. Mylene and Milind met on the set of the film. They later divorced in 2009.
Though Soman has an engineering diploma, he did not see himself making money out of it. Hence, he turned to modelling in 1988. Soman featured in Alisha Chinai's music video, Made in India (1995). In the mid-1990s after some time working as a model, he took the lead role in the Indian science fiction TV Series Captain Vyom. He then focused on films starting in 2000. Soman's films include 16 December, Pachaikili Muthucharam, Paiyaa, Agni Varsha and Rules: Pyaar Ka Superhit Formula. In 2007 he appeared in Bhram, Say Salaam India and Bheja Fry. In 2009 he acted in Sachin Kundalkar's Marathi film Gandha. He has also acted in a number of English language and other foreign language films and television series, including Valley of Flowers and The Flag. In the Swedish film Arn – The Knight Templar he portrayed Saladin, the revered 12th-century Kurdish leader of the Arabs and Muslims. He was also seen in a character role in the 2016 hindi film Bajirao Mastani.
Soman was the producer of the Hindi film Rules: Pyaar Ka Superhit Formula (2003). He has also produced a children's television serial called Ghost Bana Dost.
In 2010, he participated as a contestant in the hit reality TV show Fear Factor: Khatron Ke Khiladi (season 3). He came in fourth position.
Soman starred in Jodi Breakers in 2012 which did not do well at the box-office.
On 20 May 2012 he became a Limca Record holder for running 1,500 km in 30 days for Greenathon, NDTV to spread environmental awareness. The same year the country's largest 'women's only' running event Pinkathon was set up under his guidance, to promote good health and breast cancer awareness amongst women.
Milind is an avid and a very strong sportsman. He has been a international level swimmer. He started representing Maharashtra from the age of 10 at various age groups before going on to represent his state at senior level where he went on to hold the national swimming championship (senior men's) title for four consecutive years (1984-87) before giving up competitive swimming in 1988. Soman represented India in swimming in the inaugural South Asian Games (then known as South Asian Federation Games) in 1984 held at Kathmandu where he won a Silver medal. In India, he has been a Limca record holder for running 1,500 km in 30 days time, for greenathon and also the ambassador of Pinkathon, India's biggest 'women only' marathon. In 2015, Milind completed the Ironman challenge in 15 hours and 19 minutes, in his first try. The triathlon includes a 3.8-km swim, a 180.2-km cycle ride and 42.2-km run raced in that order without a break which the participants are required to complete within 17 hours to win the title of 'Ironman'. The title 'Ironman' is given to every person who achieves the feat within the given time.
Milind Soman and his then-girlfriend, Madhu Sapre, an ex-Miss India and model, attracted controversy in India, when the pair posed nude in a print ad for Tuffs Shoes. The social service branch of the Mumbai police had registered a case in August 1995 after Sapre and Soman posed in the nude, wearing only shoes and a python wrapped around them. Another case was filed under the Wildlife Protection Act against the advertising agency for illegal use of the python. The accused include the publishers and distributors of two magazines that featured the controversial ad, the advertising agency, the two models and the photographers. The case lasted for 14 years, after which the courts acquitted the accused.