Occupation

Novelist




Name

Michael Morpurgo




Nationality

British




Role

Author




Alma mater

King's College London


Spouse

Clare Morpurgo (m. 1963)




Notable awards

OBE










Born

Michael Andrew Bridge Morpurgo 5 October 1943 (age 72)St Albans, Hertfordshire, UK (

1943-10-05

)


Parents

Kippe Cammaerts, Tony Van Bridge




Children

Sebastian Morpurgo, Horatio Morpurgo, Rosalind Morpurgo




Education

Royal Military Academy Sandhurst, King's College London


Books

War Horse, Private Peaceful, The Butterfly Lion, Running Wild, Kensuke's Kingdom




Similar People

Clare Morpurgo, Jacqueline Wilson, Roald Dahl, Nick Stafford, Steven Spielberg
Michael morpurgo on how he became a writer and storyteller
Michael Morpurgo, OBE, FRSL, FKC, DL (born 5 October 1943) is an English book author, poet, playwright, and librettist who is known best for children's novels such as War Horse (1982). His work is noted for its "magical storytelling", for recurring themes such as the triumph of an outsider or survival, for characters' relationships with nature, and for vivid settings such as the Cornish coast or World War I. Morpurgo became the third British Children's Laureate, from 2003 to 2005.
Contents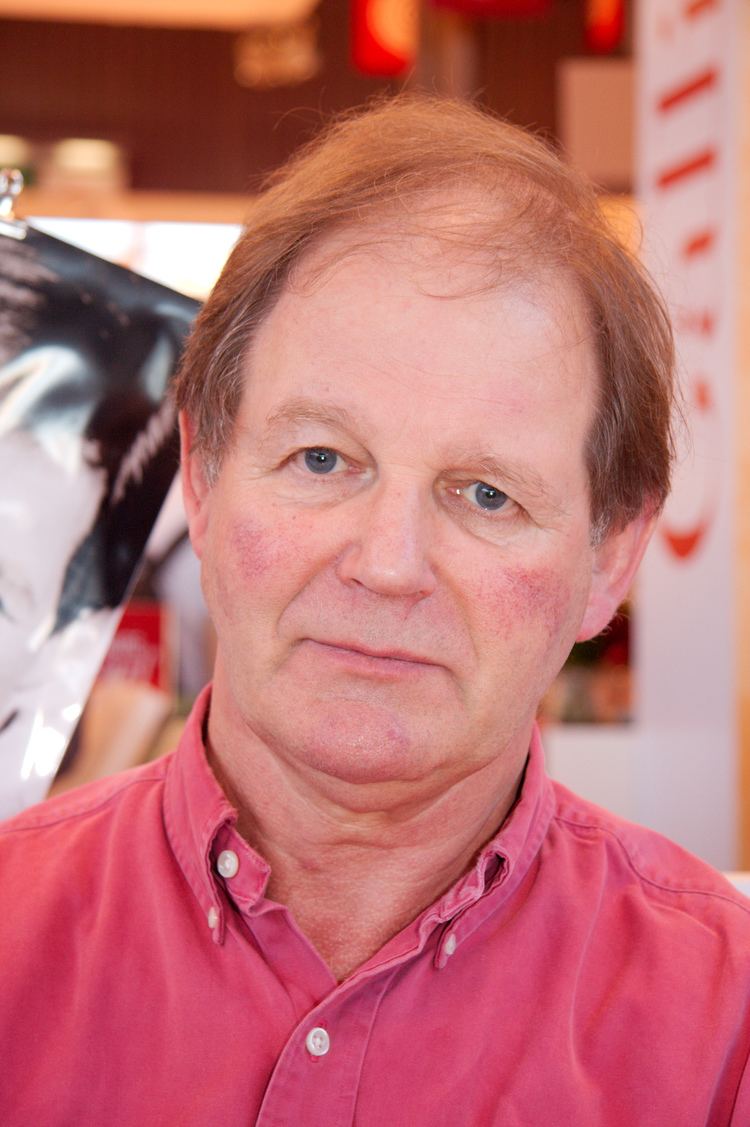 Michael morpurgo born to run reading
Early life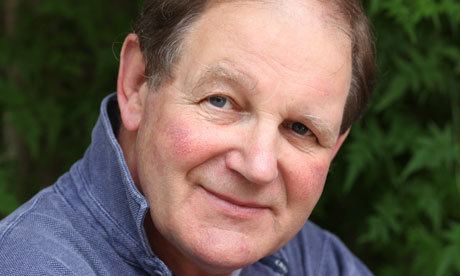 Morpurgo was born in 1943; his biological father was actor Tony Van Bridge. His mother, Kippe Cammaerts (otherwise Catherine Noel Kippe, daughter of Émile Cammaerts), who had been an actress, met, and later in 1963 married, Jack Morpurgo (subsequently professor of American Literature at the University of Leeds from 1969 to 1982) while Van Bridge was away during World War II. Morpurgo did not find out who his biological father was until he was 19, when watching the 1962 film version of Great Expectations with his mother, in which Bridge appeared.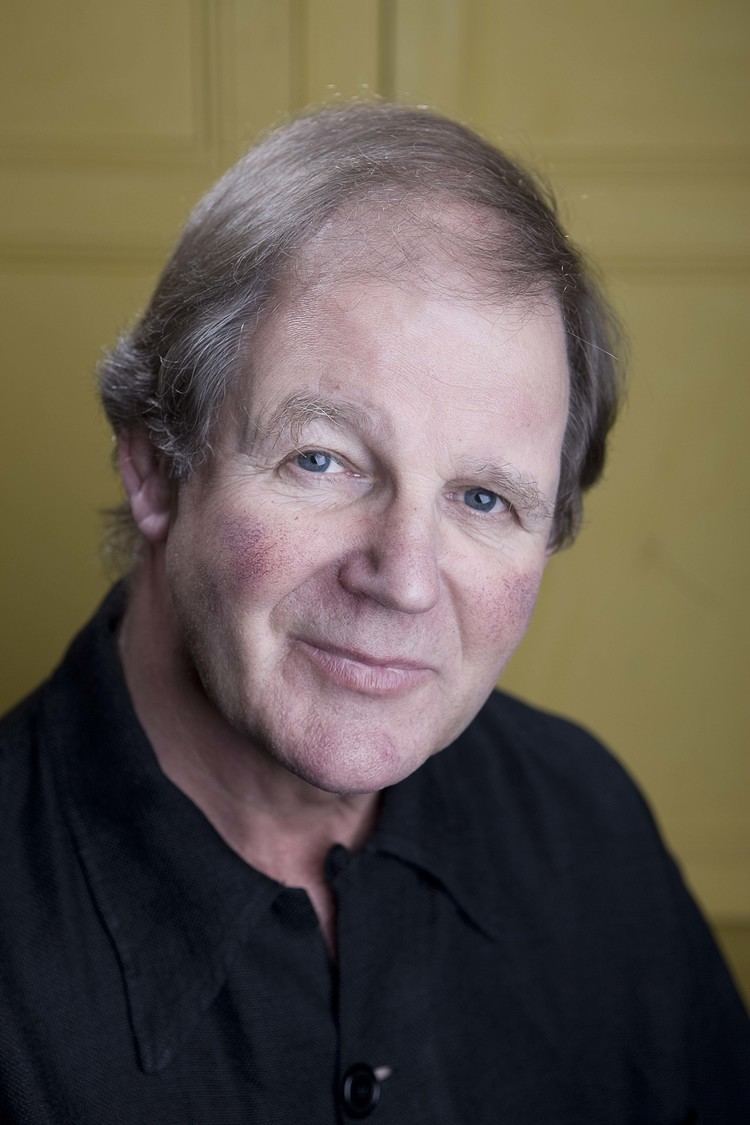 Morpurgo attended schools in central London, Devon, Sussex and Kent; his unhappy experiences at boarding school would inform his novel The Butterfly Lion. He attended the independent prep school Mount House in Devon until he was 13. He then went to The King's School, an independent school in Canterbury, prior to studying at King's College London and graduating with a third class degree before entering the Royal Military Academy Sandhurst. He then joined the teaching profession with a job in a primary school in Kent. He also, from 1968, briefly taught at St. Faith's School in Cambridge.
From teaching to writing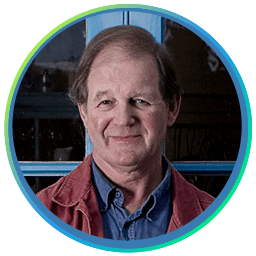 Morpurgo's writing career was inspired by Ted Hughes' Poetry in the Making, Paul Gallico's The Snow Goose and Ernest Hemingway's The Old Man and the Sea. Poets Seán Rafferty and Ted Hughes were influential in his career, with Hughes becoming a friend, mentor and neighbour. It was not until he was teaching in Kent that Morpurgo discovered his vocation in life, of which he later said "I could see there was magic in it for them, and realized there was magic in it for me."
In 2009 Morpurgo donated the short story "Look At Me, I Need a Smile" to Oxfam's Ox-Tales project, four collections of UK stories written by 38 authors. Morpurgo's story was published in the "Water" collection.
Farms for City Children
Morpurgo married Clare, eldest daughter of Sir Allen Lane, the founder of Penguin Books. In 1976 Michael and Clare established the charity Farms for City Children, with the primary aim of providing children from inner city areas with experience of the countryside. The programme involves the children spending a week at a countryside farm, during which they take part in purposeful farmyard work.
About 85,000 children have taken part in the scheme since it was set up, and the charity now has three farms in Devon, Gloucestershire and Wales. In 1999 the couple were appointed Members of the Order of the British Empire (MBE) in recognition of their "services to youth". Morpurgo was promoted to Officer of the Order of the British Empire (OBE) on 17 June 2006 for his "services to literature".
Children's Laureate
Morpurgo was involved in the development of the Children's Laureate role: "The idea for the Children's Laureate originated from a conversation between (the then) Poet Laureate Ted Hughes and children's writer Michael Morpurgo." He was the third person to fill the two-year position, from 2003 to 2005.
Adaptations
Gentle Giant was presented as an opera by composer Stephen McNeff and librettist Mike Kenny at the Royal Opera House in 2006. Film versions have been made of Friend or Foe (1981), Private Peaceful (2012) and Why the Whales Came (1989), the latter also being adapted to a stage play. My Friend Walter (1988) 'Purple Penguins' (2000) and Out of the Ashes (2001) have been adapted for television.
War Horse has been adapted as a radio broadcast and as a stage play, premiering at the National Theatre, London, on 17 October 2007, with the horses played by life-sized horse puppets horses designed and built by the Handspring Puppet Company. The show transferred to the West End on 28 March 2009, and on 15 March 2011, the show premiered on Broadway at the Vivian Beaumont Theater. War Horse was also adapted as a 2011 British film directed by Steven Spielberg.
Composer Stephen Barlow created a musical adaptation of Rainbow Bear, narrated by his wife Joanna Lumley. This was subsequently presented as a ballet by the National Youth Ballet of Great Britain in August 2010.
Political views
In a January 2014 article, Morpurgo stated "as we begin to mark the centenary of the first world war, we should honour those who died, most certainly, and gratefully too, but we should never glorify... Come each November over the next four years, let the red poppy and the white poppy be worn together to honour those who died, to keep our faith with them, to make of this world a place where freedom and peace can reign together."
In August 2014, Morpurgo was one of 200 public figures who were signatories to a letter to The Guardian opposing Scottish independence in the run-up to September's referendum on that issue.
Prior to the 2015 general election, he was one of several celebrities who endorsed the parliamentary candidacy of the Green Party's Caroline Lucas.
In 2016, he condemned government plans to extend grammar schools as divisive and "quite deeply stupid".
In the run up to the United Kingdom European Union membership referendum, 2016, Morpurgo expressed his support for the European Union in an interview with BBC News.
Reception and impact
Reading Matters calls Morpurgo's 1999 Kensuke's Kingdom "A quietly told story, but plenty of drama and emotion." The Guardian describes Private Peaceful, his 2003 novel for older children, as a "humanising and humane work"
Literary awards and prizes
Shortlisted
1995 Carnegie Medal: Arthur, High King of Britain
1996 Carnegie Medal: The Wreck of the Zanzibar
2002 W. H. Smith Award for Children's Literature: Out of the Ashes
2003 Blue Peter Book Award: The Book I Couldn't Put Down: Cool!
2003 Carnegie Medal: Private Peaceful
2004 Whitbread Children's Book Award: Private Peaceful
2012 Bippo award for books
2010 Deutscher Jugendliteraturpreis (German youth literature prize): Warten auf Anya (Waiting for Anya)
2014 Costa Children's Book Award: Listen to the Moon
Awarded
1993 Prix Sorcières (France): King of the Cloud Forests
1995 Whitbread Children's Book Award: The Wreck of the Zanzibar
1996 Nestlé Smarties Book Prize (Gold Award): The Butterfly Lion
1999 Prix Sorcières (France): Wombat Goes Walkabout
2000 Red House Children's Book Award: Kensuke's Kingdom
2001 Prix Sorcières (France): Kensuke's Kingdom
2002 Nestlé Smarties Book Prize (Bronze Award): The Last Wolf
2004 Red House Children's Book Award: Private Peaceful
2005 Blue Peter Book of the Year Award: Private Peaceful
2005 Hampshire Book Award: Private Peaceful
2008 California Young Reader Medal: Private Peaceful
2011 Red House Children's Book Award: Shadow
2017 Red House Children's Book Award: An Eagle in the Snow
Selected works
In a statistical overview derived from writings by and about Morpurgo, OCLC/WorldCat encompasses roughly 300+ works in 1,000+ publications in 25 languages and 55,000+ library holdings.
Radio and television broadcasts
The Invention of Childhood (2006) (with Hugh Cunningham), BBC Radio 4
Set Our Children Free: the 2011 Richard Dimbleby Lecture. BBC One, 15 February 2011.
"Alone on a Wide Wide Sea": BBC Radio 2 , 7-10 August 2017
Biographies
Carey, Joanna (1999). Interview with Michael Morpurgo. ISBN 978-0-7497-3866-2
Fergusson, Maggie (2012). Michael Morpurgo: War Child to War Horse. ISBN 9780007387267
Fox, Geoff (2004). Dear Mr Morpingo: Inside the World of Michael Morpurgo. ISBN 978-1-84046-607-2
McCarthy, Shaun (2005). Michael Morpurgo. ISBN 978-0-431-17995-7
References
Michael Morpurgo Wikipedia
(Text) CC BY-SA