Other names

Melanie Gretsch




Spouse

Joel Gretsch (m. 1999)


Role

Actress




Name

Melanie Shatner




Occupation

Actress








Full Name

Melanie Ann Shatner




Born

August 1, 1964 ( Age 57 ) (

1964-08-01

)


Parents

Gloria Rand, William Shatner


Siblings

Lisabeth Shatner, Leslie Carol Shatner, Daniel Shatner




Children

Willow Gretsch, Kaya Gretsch




Movies

Star Trek V: The Final Frontier, Bloodstone: Subspecies II, Bloodlust: Subspecies III, The Alien Within, Syngenor


Similar People

William Shatner, Joel Gretsch, Gloria Rand, Elizabeth Shatner, Ted Nicolaou


Measurements

33-28-34 Inches




Height

5 feet 6 inches
Entertainment tonight tekwar 1996 william lisabeth and melanie shatner on set
Melanie Ann Gretsch (née Shatner; born August 1, 1964) is an actress who had the major role in the Subspecies film series as Becky Morgan, sister of the protagonist, Michelle Morgan.
Contents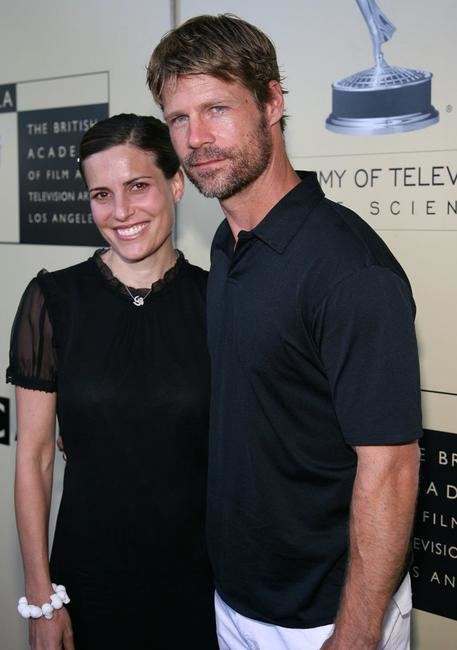 Facts
Melanie is Stepdaughter of Elizabeth Shatner.
She is Ex-stepdaughter of Marcy Lafferty and Nerine Kidd.
She has dark brown hair.
Melanie is Sister-in-law of Andy Clement.
She has light brown eyes.
Melanie is best friend of Kristin Davis.
Family
Melanie Shatner is the daughter of famous actor William Shatner and Gloria Rand and was born in Los Angeles County, USA.
William Shatner
William Shatner was an actor, director, and singer who was best known for his characteristic voice and his role as Captain Kirk on Star Trek. According to Melanie, he was a wonderful father. She has great memories of her childhood days when her father would take one sister at a time to his shooting location for a whole week. William Shatner divorced his first wife in 1969, but Melanie states she and her sisters remained close with their father even after the divorce. She remembers she and her sisters spent their weekdays with their mother and weekends with their father. Melanie had an excellent relationship with her father, and it was through William Shatner's movie "Star Trek IV: The Voyage Home" that Melanie started her acting career.
Gloria Rand
Her mother Gloria Rand was also an actress. She was born in Toronto, Canada and as of 2019 is 86 years old. Some of her notable movies include Goodyear Playhouse (1951), Encounter (1952) and On Camera (1954). William Shatner, her husband, used to drink a lot and had several cases of alcoholic abuse against him. The primary reason for their divorce is believed to be William's alcohol problems. When Gloria's mother confronted William's alcoholic abuse, he fought with her too. They eventually got divorced and William got married thrice after that in the coming years.
Sisters
Melanie Shatner has two elder sisters named Lisabeth Shatner and Leslie Carol Shatner. William Shatner named his production company Lemli Productions Inc. The name of the production company was formed by taking the first letters of his three daughter's names.
Leslie Carol Shatner
Leslie Shatner is the eldest sister of Melanie Shatner. She was just five-year-old when she acted in the "Star Trek: The Original Series" first season episode "Miri." With her little sister Lisabeth. However, her appearance went uncredited as she spent very little time on the screen. For the shoot, Leslie took her younger sister under her wings. She remembers going to the makeup room with her sister to visit their dad during the shooting.
Lisabeth Shatner
Lisabeth Shatner was the second of the three sisters. She was just two years old when she was portrayed as a Girl in Red-Striped Dress in the "Star Trek: The Original Series" first season episode "Miri." On the sets, the little girl was seen accompanying her elder sister wherever she went. Although her appearance was uncredited, she got an opportunity to act with her father.
Husband Joel Gretsch
Melanie Shatner got married to her boyfriend Joel Gretsch, on September 5, 1999. Joel Gretsch is an American Actor The couple dated for a very long time before getting married. Gretsch learned acting from the Guthrie Theater located at Minneapolis and then moved to Los Angeles in the year 1989.
His stage work consists of roles in John Shanley's Danny and the Deep Blue Sea and Molière's Tartuffe. He started his television career in the early 1990s. Some of his notable TV appearances were in episodes of Married... with Children, Saved by the Bell: The New Class, Friends and Melrose Place. Some of the films best known for Joel Gretsch's acting are Push (2009) and Minority Report (2002). Some other notable roles of Joel Gretsch include his portrayal as Tom Baldwin on the USA Network science fiction series The 4400. In this series he starred alongside Jacqueline McKenzie. Another memorable work he did was as Owen Crawford in the science fiction miniseries Taken directed by Steven Spielberg in 2002.
Children Kaya Gretsch & Willow Gretsch
Melanie Shatner and her husband Joel Gretsch has two daughters together. They have named their children as Kaya Gretsch and Willow Gretsch of whom Kaya is the elder one.
Character & Roles
Star Trek IV: The Voyage Home
Melanie Shatner officially began her career by appearing in the American sci-fi film "Star Trek IV: The Voyage Home" based on the TV series Star Trek. The film was directed by Leonard Nimoy.The film was released in 1986 by Paramount Pictures. In this film, she played a minor role of jogger for a few minutes which went uncredited .
Star Trek V: The Final Frontier
American science fiction movie "Star Trek V: The Final Frontier" was directed by Melanie's father, William Shatner. He played the role of Captain James. T. Kirk in the film. Melanie was also cast for the film, and she played the role of Captain's Yeoman. Yeoman was a Starfleet rank assigned to young women typically. They act as personal assistants, and they were entrusted with duties like carrying a Starfleet Tricorder. A Yeoman was also responsible for retrieving information for a starship's captain and broadcasting one's arrival with a boatswain's whistle. Melanie can be seen wandering the Enterprise's bridge throughout the film. In this movie, she only played a minor role for just a few minutes. Her role was to act as a yeoman, where she took a jacket to her father. She also appeared again, for bringing him a malfunctioning device as he attempts to record his captain's log. Apart from the Star Trek films, Melanie Shatner has also appeared in several Movies and TV series too.
Star Trek (TV Series)
Melanie Shatner also appeared in an uncredited role in the Star Trek TV Series as a Brunette Girl (A woman or girl with dark brown hair.)
Filmography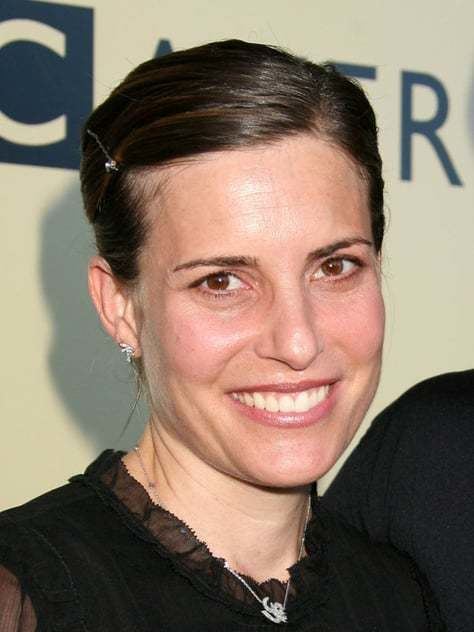 Star Trek V: The Final Frontier as Yeoman (1989)

Knots Landing as Marsha (episode "Birds Do It, Bees Do It", 1989)
Syngenor as Bonnie Brown (1990)
Camp Cucamonga as Wendy (1990)
The First Power as Shopgirl (1990)
Cthulhu Mansion as Eva (1991)
Bloodstone: Subspecies II as Rebecca Morgan (1993)
Bloodlust: Subspecies III as Rebecca (1994)
Kung Fu: The Legend Continues (episode "Cruise Missiles", 1995)
Sisters as Kelly (episode "The Passion of Our Youth", 1995)
The Alien Within as Catherine Harding (1995)
TekWar as Dr. Janet Blake (episode "Betrayal", 1996)
Madison as Leslie (1996)
Perversions of Science as Dulcine (episode "Boxed In", 1997)
Their Second Chance (1997)
Surface to Air as Lt. Lori 'Dakota' Forrester (1997)
His Bodyguard as Claudia (1998)
William Shatner in Concert as Herself (2006)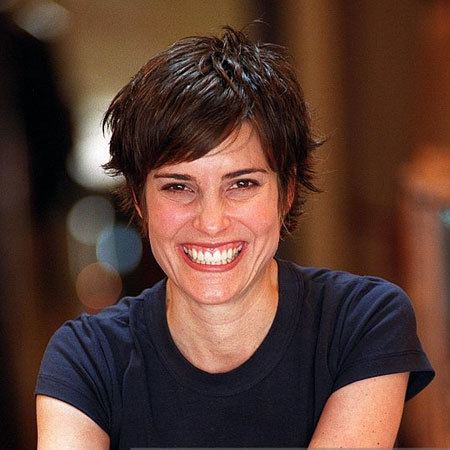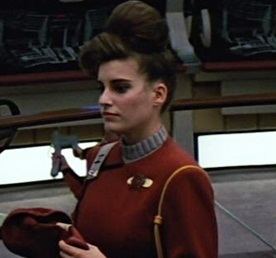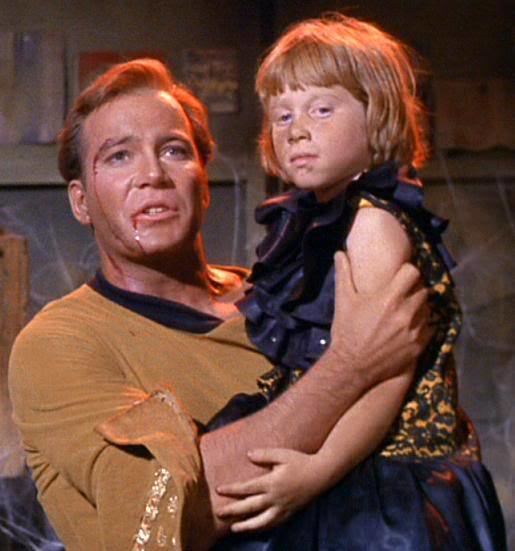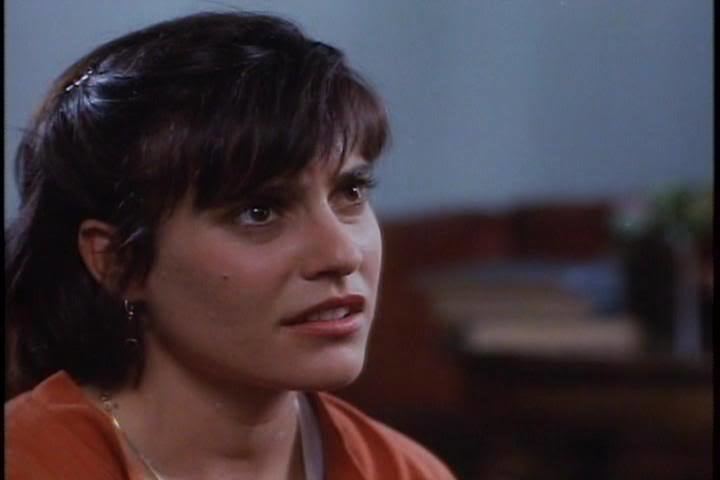 Net Worth
Melanie Shatner's net worth is around $1 million as of 2019.
Where is Melanie Shatner Now ?
As of 2019 Melanie Shatner is 55 years old and is enjoying her married life with her husband and children in California.
References
Melanie Shatner Wikipedia
(Text) CC BY-SA