Cause of death

Lethal

Heroin Overdose




Name

Matthew Ansara




Height

1.93 m ( 6.4 feet )




Years active

1981–2001




Role

Actor




Nationality

American





Full Name

Matthew Michael Ansara




Born

August 29, 1965 (

1965-08-29

) Los Angeles, California, U.S.


Resting place

Forest Lawn Memorial Park (Hollywood Hills)


Died

June 25, 2001 (Aged 35), Monrovia, California, United States


Spouse

Julie Ansara (Julie Karolyn Hoefer)

(m. 1993–1995)


Fiancé

Leanna Green Engaged (1999-2001)




Sun Sign

Virgo




Profession

Actor/ Professional Bodybuilder


Parents

Michael George Ansara (April 15, 1922 – July 31, 2013) , Barbara Eden (August 23, 1931) Age 87.


Movies & Tv

Con Games, To Protect and Serve,The Mike Douglas Show, Harper Valley PTA, Your Mother Wears Combat Boots, One World




Similar People

Barbara Eden, Beverly Kushida, Jean Byron, Michael Ansara


Date of Burial

2 July 2001
Matthew Michael Ansara Born on the 29th of August 1965, was a budding american actor and bodybuilding enthusiast and the only child of movie stars, Michael Ansara and Barbara Eden. Born and bred in Los Angeles California the young Matthew attended different schools while growing up such as the University of California, Los Angeles, and the Los Angeles Valley College.
Contents
BARBARA EDEN and son MATTHEW attend play - 1999
During the period of frequent school changes, he got involved in drug usage and was always in and out of rehab during his formative years. At the age of 29, he was diagnosed with depression and later went sober in 2000 after making his battle with drug addiction public.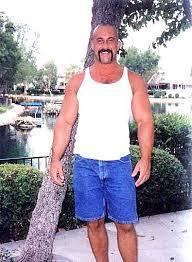 Following the footsteps of his illustrious parents, he made his first stage appearance at the age of just 2 with his mom on the Mike Douglas show. Thirteen years later, he made his onscreen debut at the age of 15 in the episode "To dunk or not to dunk" of his mum's (Barbara Eden) television series Harper Valley PTA. At age of 24, he featured once again in one of her films (Your Mother Wears Combat Boots). He also landed roles in various motion pictures including a 2001 comedy film, One World (1998), To protect and Serve (2001) and Con Games (released after his demise).
Matthew was also an amateur bodybuilder for a while and amassed quite a number of fan following before his death. Already a rising star at the age of 35, he was married once to Julie Ansara whom he later divorced and was later engaged to Leanna Green. An actor in his own right and a successful bodybuilder already on his way to superstardom, Matthew died on June 25, 2001, in Monrovia California due to heroin-related overdose.Ansara was found dead in his pickup truck outside a gas station in suburban Los Angeles, the result of a heroin overdose. He was 35 years old.
His death was just one of several high profile figures who succumbed to drug addiction during the early 2000' and brought to the fore a national debate regarding drug addiction and it's high mortality rate especially among young adults.
He was divorced in 1995 after a two-year marriage with Julie Ansara. At the time of his death, he was engaged to be married to Leanna Green in just 6 weeks.
Infographic

Facts
His parents were actors
Michael Ansara
and Barbara Eden and he was their only son.
His nickname was Matt.
He divorced in 1995 after just two years of marriage with Julie Ansara.
He was planning his wedding with
girlfriend
Leanna Green on September 1, 2001.This would have been his second
marriage
. Unfortunately Matthew Ansara passed away on June 25, 2001.
Matthew Ansara passed away on June 25, 2001, just two months away from what would have been his 36th
birthday
on August 29 2001.
Family Details
Mother Barbara Eden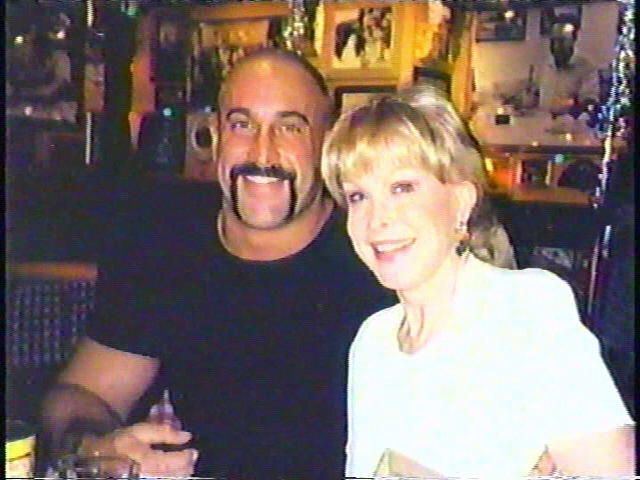 Born on the 23rd of August, in
Tucson
Arizona
, Barbara Eden is an American singer and actress who had a long and successful career spanning over 50 years. She is the mother of Matthew by her first husband Michael Ansara. Barbara is best known for her starring role in the family sitcom "
I dream of Jeannie
" in which she played the starring role of Jeannie. The daughter of Alice Mary Franklin and Hubert Morehead, she moved to
San Francisco
with her mother after her parents divorced. For years her true age was unknown due to an age fabrication. Originally a choir singer, the young Barbara started appearing on stage at night clubs as a soloist where she earned $10 a night for her performance. When she turned 16 she joined the Actor's Equity and also studied singing at the Conservatory of Music in San Francisco. She also studied acting at the Elizabeth Holloway School of Theatre. A graduate of
Abraham Lincoln High School
and the
City College of San Francisco
, Barbara was elected Miss San Francisco in 1951 and also competed for the first
Miss California
crown.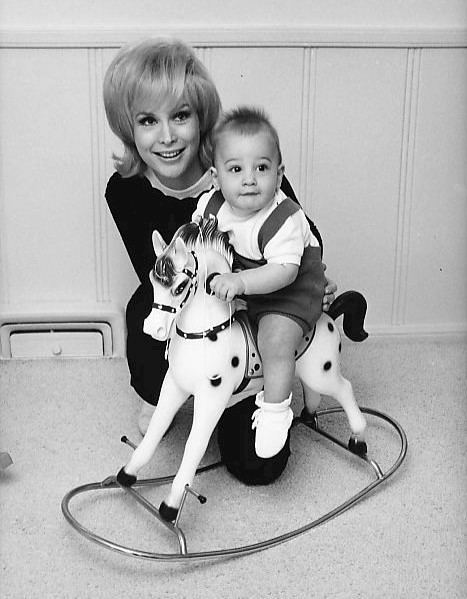 Barbara met Michael Ansara on a
blind date
in October 1957 and three months later they got married in 1958. The marriage produced only one child (Matthew) and the couple stayed married for 16 years until the marriage crashed in 1974. While they were married, they both worked on television productions including
voyages to the bottom of the Sea
(1961). After her marriage ended with Michael, Barbara remarried again when she tied the knot with Charles Fegert in 1977. Her second marriage lasted for 3 years before they got divorced in 1982. The star actress will remain unmarried for another nine years until 1991 when she married
Real Estate businessman
John Eicholtz. Some of her famous films include
Flaming Star
(1960) and
A Private's Affair
.
Awards
After the death of her son Matthew, she suffered an emotional breakdown which she brought to light in her memoir Jeannie Out of the bottle released on April 5, 2011. Matthew was her only child.
Father Michael Ansara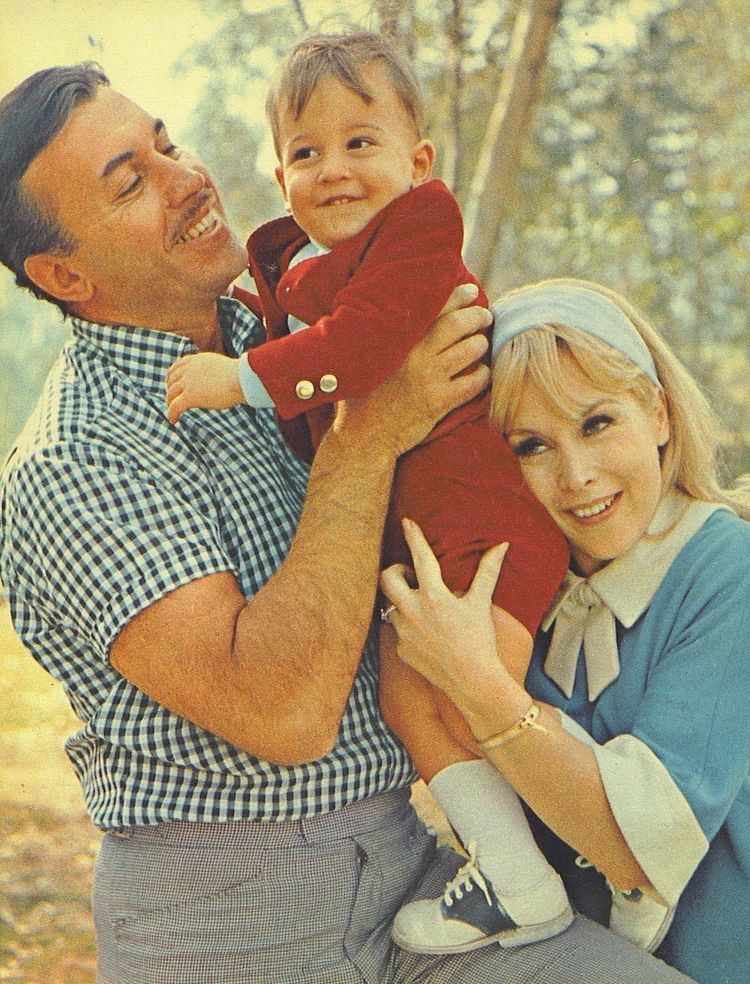 Mathew as a child with his family
Michael Ansara was a notable American actor of
Lebanese descent
. He was born on the 15th of April 1922 in the French Mandate for
Syria
and
Lebanon
. At the tender age of 2, he moved to the US with his parents and remained there for almost nine decades until his death. Michael George Ansara was born in a small village in Syria Lebanon. After relocating to the US with his parents, his family lived in
Lowell
Massachusetts
for ten years before moving to California. Michael initially wanted to be a physician but at some point, he started developing a passion for acting after taking acting classes at the Pasadena Playhouse to overcome shyness. He attended the
Los Angeles City College
where he earned a
Bachelor of Arts degree
. During
World War 2
he served as a medic in the
US army
.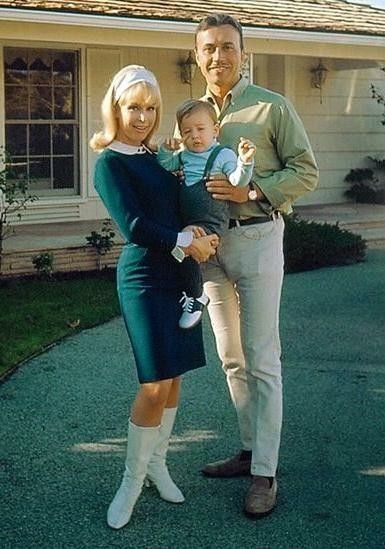 Known for his larger than life persona he starred in several
movies
and voice-over roles such as his role as Cochise in the television series
Broken Arrow
, Klingon commander Kang in Star Trek, and the voice-over role of
Mr. Freeze
in
Batman
. Michael Ansara was married three times. First was his marriage to Jean Byron in 1955 which ended one year later. Two years later he married Matthew's mother (Barbara Eden) and the union lasted until 1974. He later married Beverly Kushida in 1974 who remained until his death on July 31, 2013, in
Calabasas California
. Matthew was his only son from his second marriage. He was a
Greek Orthodox Christian
.
Awards
Active from 1944 until his retirement in 2001, Michael George Ansara won several prestigious awards of note during his active years such as the
Hollywood Walk of Fame
, Western Heritage Award,
Saturn Award
.
Death
Michael Ansara died on the 31st of July 2013 at the age of 91 twelve years after the death of his son. He succumbed to
Alzheimer's disease
complications at his home in Calabasas. He was laid to rest next to his son at the Forest Lawn Memorial Park in
Hollywood Hills
Los Angeles.
Spouse Julie Ansara (Julie Karolyn Hoefer)
The first wife of Matthew and ex-daughter-in-law of Michael Ansara and Barbara Eden, Julie was born on March 26, 1968, in
Los Angeles County
, California, USA. Julie Ansara was previously known as Julie Karolyn Hoefer. Julie Ansara was an accountant by profession. As briefed by Julie's
mother-in-law
Barbara, she was a bright and beautiful woman, who brought in a lot of positive impact in Matthew's life. After a few month's of courtship, Julie and Matthew got married in 1993 in a fancy elaborate wedding ceremony at
Oregon
.
However, the marriage ended in
divorce
in 1995, after barely being together for two years. Presumably, the reason of divorce was Matthew's excessive drug addiction. Matthew's mother has also indicated towards the same. While narrating an incident of hospitalization of Matthew due to drug overdose, she mentioned that Julie, despite being divorced already, had driven to the rescue of Matthew at that stage.
Fiancé Leanna Green
Leanna Green was engaged to be
married
to Matthew Ansara a few weeks before his demise. The couple started a relationship in 1998 and got
engaged
in 1999. Their marriage was planned for the 1st of September, 2001 exactly six weeks before his death. At the time, preparations were already in full swing and celebrity
gossip
journalists reeled out stories weekly regarding their relationship and forthcoming
wedding
. Their coming together happened at a time when many believed that he was finally past his drug problems. The tombstone of Matthew Ansara inscribed as "Beloved Son & Fiance", speaks of Matthew and Leanne's unfulfilled love story.
Cause / Reason of Death
The death of young Matthew aged 35 was indeed a sad event, especially for the American entertainment community. His passing was also keenly felt by
fans
and industry analysts who were already tipping him to reach and even surpass the height set by his movie star parents. Already earmarked as the next big star in American entertainment, his passing came as a shock hence the huge outpouring of grief that precipitated his passing.
In an Interview
Barbera Eden
spoke with correspondent Frank Swertlow about her son's life and death.
She said she first knew Matthew was in trouble in 1984, when he was 19,So she locked him out when he was 20 and was in and out of rehab for the next 14 years,she also learned later that Matthew had started using
drugs
when he was only 10.they were living in the
San Fernando Valley
back then, and she had no idea that one of their neighbors were growing pot and smoking it with the kids in the
neighborhood
. She also cites that after Matthew's birth In 1965 she got
pregnant
with another son in 1971 but the baby was
stillborn
. Her deep depression destroyed her relationship with
Michael
and after 15 years together Michael and Barbera got
divorced
and Matthew stayed with his father during Initial years after divorce.Divorce may have also affected matthew.
In the year 2000,
Matthew
himself revealed his struggles with drug
addiction
. A habit he had picked up as a young teenager while changing schools frequently. He never enjoyed a stable
education
like other kids his age because he was always in and out of rehabilitation facilities more than he was in school. After his parents confronted him, he spent the next 14 years of his life going through a series of rehabilitation at different centers.
After succumbing to clinical depression in October at the age of 29, he went sober and was gradually working towards freeing himself of drugs before his death. All seemed well before the tragedy struck. Apparently, this was a battle he couldn't overcome as he was found dead on June 25, 2001, in his pickup truck that was parked at a gas station in
Monrovia
, California.
Mourning
his death, his mother
Barbara Eden
said, "He won a lot of battles, but he lost his personal war." In a statement released by a publicist, Gene Schwam, the actor was discovered by an attendant at a Chevron station. Paramedics who arrived shortly announced his death at exactly 9:15 pm. His
mother
, Barbara Eden in an
interview
said that her "son didn't suffer from any ailment, was a bodybuilder and looked like a million bucks".
According to police
reports
, there was no suspicion of foul play after detectives discovered several vials containing anabolic steroids. Further
toxicology tests
revealed lethal levels of heroin in his system leading the LA County coroner to rule his death as an accidental
overdose
of
heroin
on August 13, 2001.
The
death
of Matthew Ansara was even more painful and grievous, considering the fact that he was preparing for his second
marriage
to the fiancé of 4 years, Leanna Green. At the time of his
death
, he was only 35 years of age and was a few weeks shy of his 36th birthday. Had he lived he would have married Leanna on the 1st of September of the same year.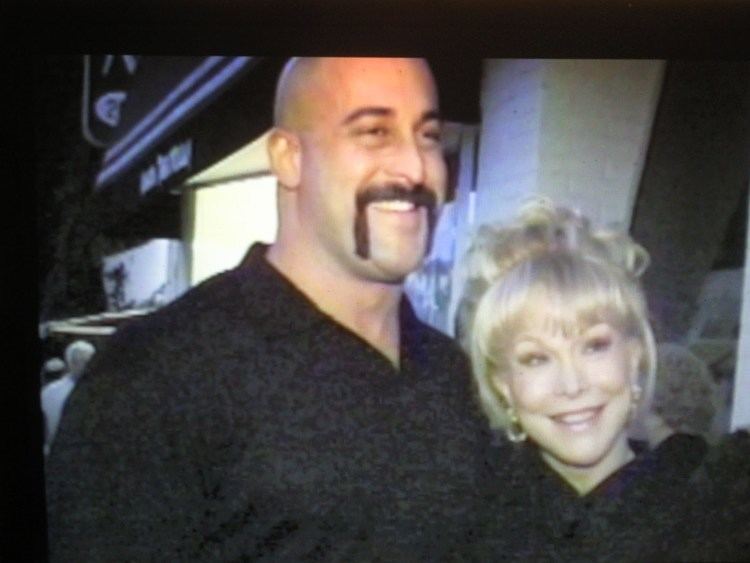 Funeral and Resting Place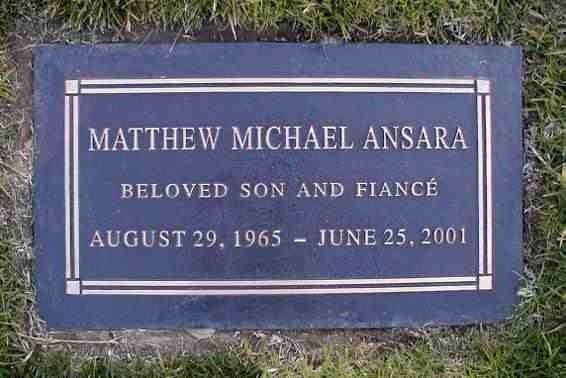 Matthew Ansara rests in peace at the
Forest Lawn
,
California
. His
funeral
attracted a lot of
media
attention at the time and was one of the most talked about stories in the US. Quite a crowd gathered at
Forest Lawn

Memorial Park
for his final resting under the full glare of television cameras. Leanna Green was also in attendance. His gravestone has the inscription "Beloved Son and Fiance".
Filmography
Actor
2001
Con Games (Video)
as
Saul
2001
To Protect and Serve
as
Charlie
2000
One World (TV Series)
as
Inmate
- The Race Car (2000) - Inmate
1989
Your Mother Wears Combat Boots (TV Movie)
1981
Harper Valley P.T.A. (TV Series)
as
Teenager
- To Dunk or Not to Dunk (1981) - Teenager
Self
1999
Biography (TV Series documentary)
as
Self
- Barbara Eden: Out of the Bottle (1999) - Self
References
Matthew Ansara WikiData
(Text) CC BY-SA
Matthew Ansara CNN
Matthew Ansara HuffPost