7.6

/

10

Alchetron

7.6

Rate This





Country of origin

United States

Final episode date

30 November 1981

Original network

Syndicated




Original language(s)

English

First episode date

11 December 1961

Presented by

Mike Douglas




Narrated by

Jay Stewart (1961–78)Charlie Tuna (1978–81)

Opening theme

"Here's Mike" (1961–79)"Mike, It's Your Day!" (1979–81)

Awards

Daytime Emmy Award for Outstanding Costume Design/Styling

Similar

The Merv Griffin Show, The Tonight Show Sta, Hollywood Squares, The Ed Sullivan Show, The Hollywood Palace
The Mike Douglas Show is an American daytime television talk show hosted by Mike Douglas. Initially it aired only in the Cleveland, Ohio area during much of its first two years on the air, followed by expansion to Philadelphia and nationwide. It went into syndication in 1963 and remained on television until 1981. It was distributed by Westinghouse Broadcasting and for much of its run, originated from studios of two of the company's TV stations in Cleveland and Philadelphia.
Contents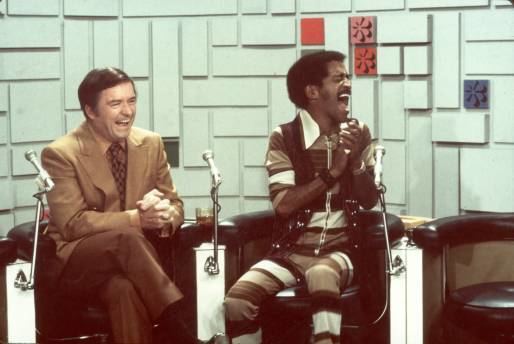 History in Cleveland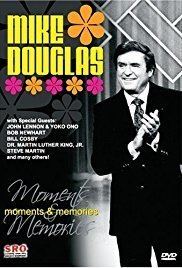 The program premiered on KYW in Cleveland on December 11, 1961, and featured a mix of light banter with guests and musical performances, along with more-serious interviews with prominent newsmakers. Joining Douglas as part of the everyday lineup was the Ellie Frankel trio, a local jazz group. Instead of an opening comedic monologue (as was the case with The Tonight Show Starring Johnny Carson, for example), Douglas, given his vocalist background, would begin each show by singing a popular song for the audience. Each week would have a different co-host who would appear every day with Douglas.
The inevitable growing pains of a new program were evident during the first week of shows, when the scheduled co-host, Irish singer Carmel Quinn, missed the first two shows due to a scheduling conflict in New York. In addition, faulty microphones on the inaugural broadcast were coupled with equally problematic chairs that caused a pair of guests to fall off stage.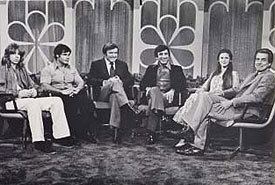 Some moments of controversy developed in the opening months, including a guest's satirical look at First Lady Jacqueline Kennedy's televised tour of the White House that was criticized for bad taste, and a look at censorship that was to involve the reading of selections from books such as Lady Chatterley's Lover and Tropic of Cancer. The show was postponed until a representative for banning such books could be found.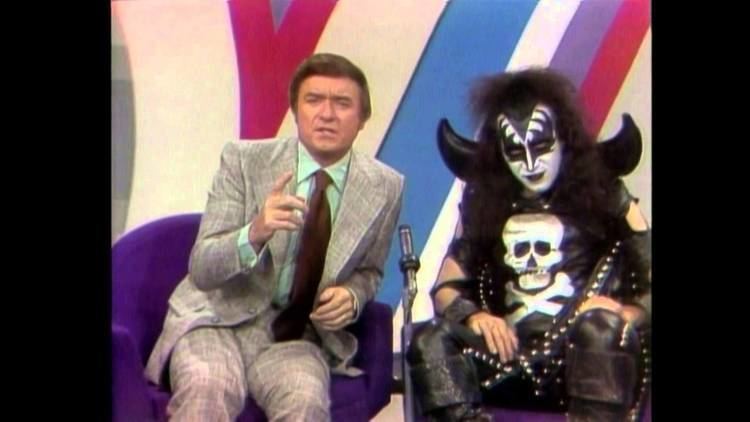 In February 1963, singer Barbra Streisand was the show's co-host. During that week, she was performing in a local club, and was asked by the club owner to promote her appearances on Douglas' show each day. The reason given was because Cleveland newspapers were in the midst of a lengthy labor strike, preventing any consistent advertising. Douglas later said that the station erased the videotapes of Streisand's appearance, as most early television programs did, in order to re-use them for station editorials.
Just a few months later, Douglas had atheist Madalyn Murray as a guest, three days after the U.S. Supreme Court had ruled in her favor in the Abington School District v. Schempp case, which banned Bible reading in public schools.
In September 1963, Douglas' show was syndicated to four other television markets that had a Westinghouse-owned station: Pittsburgh, Boston, Baltimore and San Francisco. Less than one year later, the show had expanded to a total of 27 cities.
On November 22, 1963, Douglas was speaking with Federal Housing Administrator Robert C. Weaver, when station newscaster John Dancy interrupted the live broadcast by walking through the audience in order to give the first reports of the assassination of President John F. Kennedy. The show soon ended as NBC began its four-day coverage of the tragedy.
During the July 23, 1964 program, comedian Henry Morgan made a brief appearance at the start of the show, but later walked out when Douglas was interviewing Dr. Sam Sheppard, who had been released from prison one week earlier.
History in Philadelphia
In 1965, the Federal Communications Commission (FCC) reversed a 1955 station switch when NBC strong-armed Westinghouse to move to Cleveland so it could have a station in the much larger Philadelphia market. With NBC moving back to Cleveland (as WKYC-TV) and KYW-TV Westinghouse moving to Philly, NBC tried to buy the Douglas show to keep it in Cleveland. But it was the only real big moneymaker for Westinghouse at the time, so the Douglas show moved with KYW to eastern Pennsylvania in August.
At first, it was broadcast from a small 140-seat basement studio located in the KYW-TV building at 1619 Walnut Street (see photos on right). It continued to be aired live until the following year when Zsa Zsa Gabor called Morey Amsterdam a "son of a bitch" for interrupting her joke during the April 29, 1966 program. After that, the program aired on a one-day tape delay basis, allowing for the editing out of any objectionable material. Live broadcasts (with a seven-second delay) were attempted only on a few special occasions thereafter, such as when the Philadelphia Flyers won the Stanley Cup.
Future political consultant and Fox News Channel founder and CEO Roger Ailes served as producer (1965), and then Executive Producer (1967–68). It was while working on the show in 1967 that he met Richard Nixon with whom he had an off-air discussion about television and politics. Nixon subsequently hired Ailes to work as a media consultant on his 1968 presidential campaign, thus launching Ailes's career as a national political consultant and media strategist.
In July 1972, the show moved to a new studio in the newly constructed KYW-TV studios at 5th and Market Streets in Philadelphia. That studio ("Studio A") was the first and only studio especially constructed for the program. While the overall new studio was larger, it accommodated only 120 seats. Ellie Frankel continued as musical director until 1967, when Joe Harnell, an accomplished musician, composer, and band leader took over the position until 1973. Harnell was followed by Frank Hunter, and the show ended with Joe Massimino in that role.
During much of its time on the air, the show remained strong in ratings, consistently finishing among the most popular daytime television shows nearly every season. Douglas took the success lightly. He made a surprise visit in 1976 to the set of Match Game, a competing show which managed to score higher ratings than Douglas' program during the mid-1970s, in order to congratulate host Gene Rayburn on making the game show the #1 daytime TV show.
The show's run spanned 21 years and more than 6,000 episodes. In 1978, production of the show moved to CBS Television City in Hollywood, where it remained until the end of the show's run in 1981.
In the fall of 1980, Westinghouse dropped Douglas in favor of John Davidson, although his show continued, with Syndicast taking over the program's distribution. However, in an effort to boost falling ratings during the show's final season, a third of the staff was fired and the program was revamped with a traveling roadshow format, retitled The Mike Douglas Entertainment Hour. The format change did not help, and Douglas' show was cancelled at the end of the 1981–82 season with the last new show being aired on November 30, 1981.
Guests
The show featured the first television appearance of then two-year-old Tiger Woods who showed off his swing for Bob Hope and James Stewart. Others who appeared on the show over the years include Edie Adams, Muhammad Ali, Marty Allen, Steve Allen, Ian Anderson, Lynn Anderson, Dana Andrews, Paul Anka, Louis Armstrong, Eddy Arnold, Fred Astaire, Pearl Bailey, Lucille Ball, Sandy Baron, Leonard Barr, Yank Barry, Harry Belafonte, Joan Bennett, Milton Berle, Joey Bishop, Amanda Blake, Elayne Boosler, Victor Borge, Foster Brooks, Mel Brooks, Victor Buono, George Burns, Sid Caesar, Charlie Callas, George Carlin, Diahann Carroll, Jack Carter, Johnny Cash, Roy Clark, Rosemary Clooney, Imogene Coca, Sean Connery, Pat Cooper, Irwin Corey, Bill Cosby, Howard Cosell, Joan Crawford, Bing Crosby, Norm Crosby, Tony Curtis, Rodney Dangerfield, Jimmy Dean, Phyllis Diller, Angela Davis, Bette Davis, Sammy Davis, Jr., Amrit Desai, Ronnie Dove, Richard Dreyfuss, Cass Elliott, Nanette Fabray, Lola Falana, Carrie Fisher, Fannie Flagg, Harrison Ford, Redd Foxx, Connie Francis, Judy Garland, Eydie Gorme, Frank Gorshin, Robert Goulet, Shecky Greene, Tammy Grimes, Buddy Hacket, Mark Hamill, George Hamilton, Valerie Harper, Joey Heatherton, Alfred Hitchcock, Celeste Holm, Moe Howard of The Three Stooges, Janis Ian, Artie Johnson, Jack Jones, Stan Kann, Andy Kaufman, Howard Keel, Gene Kelly, Alan King, Martin Luther King, Jr., Eartha Kitt, Robert Klein, Kreskin, Frankie Laine, Dorothy Lamour, Steve Landesberg, Peter Lawford, Carol Lawrence, Jack Lemmon, Jay Leno, Rich Little, Jack Lord, Malcolm X, Marcel Marceau, Dick Martin, Lee Marvin, Sergio Mendes, Ethel Merman, James Meredith, Liza Minnelli, Martha Mitchell, Ricardo Montalban, Roger Moore, Mother Teresa, Jan Murray, Madelyn Murray O'Hair, Ralph Nader, Joe Namath, Paul Newman, Olivia Newton-John, Richard Nixon, Gloria Parker, Vincent Price, Lou Rawls, Rex Reed, Mason Reese, Debbie Reynolds, Buddy Rich, Joan Rivers, Pernell Roberts, Cliff Robertson, Ginger Rogers, Kenny Rogers, Dan Rowan, Jerry Rubin, Soupy Sales, Tony Sandler, George Schindler, Dick Shawn, Sam Sheppard, Red Skelton, Ray Stevens, Dr. Cody Sweet, Bernie Taupin, Rip Taylor, Gene Tierney, Lily Tomlin, John Travolta, Tina Turner, Vivian Vance, Natalie Wood, Robert Wagner, Peter Ustinov, Jerry Vale, Frankie Valli, Gwen Verdon, Ben Vereen, Tom Waits, Jimmie Walker, Jonathan Winters, Henny Youngman, Fulton J. Sheen, and Jimmy Edmonson (better known as "Professor Backwards" who appeared more times than any other guest).
Guest co-hosts
There was a different celebrity co-host every week on the show during its entire run, including The 5th Dimension, Frankie Avalon, Kaye Ballard, Shirley Bassey, Anne Baxter, Tony Bennett, Shelley Berman, David Brenner, James Brown, Joe E. Brown, Anita Bryant, Red Buttons, Dyan Cannon, Pat Carroll, Carol Channing, Harry Chapin, Cher, Mike Connors, Billy Crystal, Bobby Darin, Linda Darnell, Jimmy Dean, Billy DeWolfe, Patty Duke, Totie Fields, Eddie Fisher, Joan Fontaine, Mary Ford, Jackie Gleason, Dody Goodman, Dick Gregory, Joel Grey, Marvin Hamlisch, Pat Harrington, Jr., Richard Harris, Florence Henderson, Charlton Heston, Hildegarde, Kate Jackson, David Janssen George Jessel, Gladys Knight, Ted Knight, Steve Lawrence, John Lennon & Yoko Ono, Jerry Lewis, Liberace, Gordon MacRae, Johnny Mathis, Rod McKuen, Anne Murray, Anthony Newley, Louie Nye, Pat O'Brien, Hugh O'Brian, Les Paul, Minnie Pearl, Bernadette Peters, Richard Pryor, Tony Randall, Martha Raye, Rex Reed, Burt Reynolds, Don Rickles, Pernell Roberts, Cesar Romero, William Shatner, Brooke Shields, The Smothers Brothers, Suzanne Somers, David Steinberg, Barbra Streisand, Richard Thomas, Mel Tillis, Mel Torme, Forrest Tucker, Cicely Tyson, Karen Valentine, Vivian Vance and Jimmie Walker. Comedian George Carlin remarked on Douglas's "guest host" feature in "Some Werds", on his Toledo Window Box album.
The Muppets
The Muppets appeared in several episodes and ended up co-hosting some episodes with Mike Douglas. Muppets that appeared in these appearances include Kermit, Rowlf the Dog, The Two-Headed Muppet Monster, King Goshposh (as "King Louie"), Rowlf's mother Tilly, Big V, Polly Cramer, Beautiful Day Monster, Dr. Teeth, Fozzie Bear, Swedish Chef, and Miss Piggy. Jim Henson, Frank Oz, Jerry Juhl, and Jerry Nelson appeared during the week of July 19, 1966.
References
The Mike Douglas Show Wikipedia
(Text) CC BY-SA