Mary Alice Young is a fictional character from the ABC television series Desperate Housewives. The character is portrayed by Brenda Strong, who also narrates the series from beyond the grave; the character's suicide in the pilot episode served as the catalyst of the series. The narration provided by Mary Alice is essential to the tale of Wisteria Lane, as the series revolves around her sharing the secrets of her friends and neighbors. Her narration technique is akin in style to Edgar Lee Masters' Spoon River Anthology.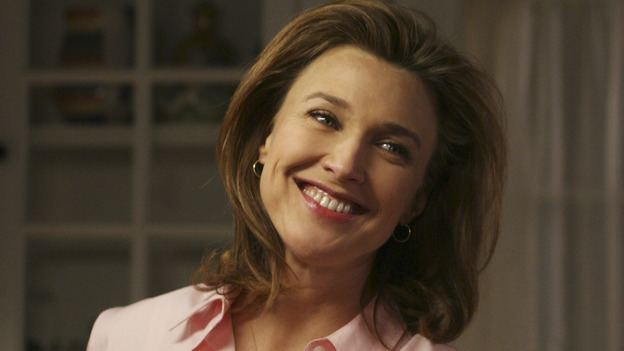 Mary Alice is the most mysterious of the housewives as only parts of her story are known. A loving, doting wife and mother who was generous to her family and neighbours, she was the last person any of them expected to commit suicide. In death, Mary Alice sees things she would not have seen in life: her friends' vulnerabilities, lies and secrets. She does not judge them so much as love them more because of their foibles, pitying them for the ways they manipulate and hurt those they care about most. Although deceased since the pilot episode, Mary Alice continued to have a leading storyline throughout the first and second seasons of the series, with the story being led by her husband Paul (Mark Moses) and son Zach Young (Cody Kasch). Strong was nominated for two Primetime Emmy Awards for Outstanding Voice-Over Performance for her narration as Mary Alice.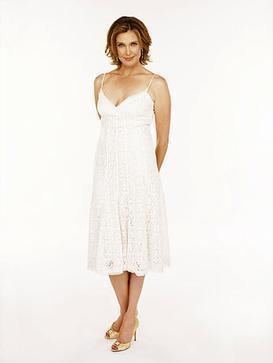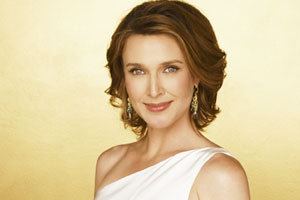 The role of Mary Alice was originally given to Sheryl Lee. A pilot was filmed including Lee, but Brenda Strong eventually took over the role, as producers thought that Lee was not right for the part. Strong commented on the casting change for her character, explaining, "I think it was a conceptual shift ... There certainly wasn't something wrong with what [Lee] did. It was just that instead of vanilla they wanted chocolate, and I happened to be chocolate." Scenes featuring Lee were refilmed with Strong as her replacement. The mystery surrounding Mary Alice and her family was the main storyline in the first season of the series, and it is resolved in the first season finale. Series creator Marc Cherry had wanted there to be a "definite end" to the mystery, hoping to avoid similar viewer fatigue that Twin Peaks suffered after drawing out its central mystery past its first season. ABC executives initially protested the writers' decision to have Mary Alice purposefully kill Deirdre Taylor, prompting the writers to make Deirdre violent in order to justify Mary Alice's actions.
In the pilot episode, Mary Alice introduces herself as the stereotypical American housewife to husband Paul (Mark Moses) and son Zach (Cody Kasch). On one Thursday, she proceeds to go to her hall closet to retrieve a revolver, and shoot herself in the head with it.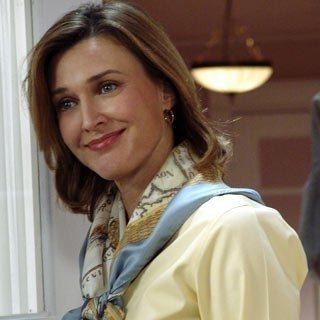 Paul asks Mary Alice's neighbors and friends, Susan (Teri Hatcher), Lynette (Felicity Huffman), Bree (Marcia Cross) and Gabrielle (Eva Longoria), to go through her clothes and other belongings and then pack them up, as he thinks it will be too hard for him. The women end up finding a letter addressed to Mary Alice, a blackmail note reading, "I know what you did, it makes me sick, I'm going to tell." Thereafter, the women make a series of discoveries concerning Mary Alice's past and her possible motives for ending her life; she was being treated by Dr. Albert Goldfine (Sam Lloyd) where she revealed that she once went by the name Angela, and she may have had something to do with a baby that went missing. Paul soon discovers who sent Mary Alice the note, their next-door neighbor struggling with financial difficulty, Martha Huber (Christine Estabrook), who he ends up strangling to death out of pure rage and burying her body in the nearby forest. Meanwhile, her son Zach begins having flashbacks and is under the impression he killed a baby named Dana, who he believed to be his younger sister and reveals this to Julie Mayer (Andrea Bowen), Susan's daughter. Paul worries over what Susan is spreading about their family, so he tells Susan in private that Zach accidentally killed his younger sister, Dana, and that he and Mary Alice covered it up to protect him. However, it becomes evident that this is not the case when Paul tells Zach that Dana is still very much alive.
Felicia Tillman (Harriet Sansom Harris), Martha's sister, soon arrives on Wisteria Lane to find out what happened to her sister. While inside Paul and Mary Alice's house, she recognizes a picture of Mary Alice and claims her to be Angela, a nurse she worked with years prior in Utah, but Paul is adamant that she is mistaken. Felicia, however, knows that Mary Alice was in fact Angela and tells Zach that she knew him when he was a baby, and that his original name was so lovely: Dana. In the first season finale, the mystery behind Mary Alice's suicide is revealed in full. In March 1990, Todd and Angela Forrest could not conceive and one night a woman named Deirdre Taylor (Jolie Jenkins), a heroin addict whom Angela had treated at the rehabilitation hospital where she worked as a nurse, came to their house looking for money and offered to sell her son to them, to which they eventually agreed. When Deirdre returned to the hospital as a patient soon after and suspicion arose as to where her child was, Angela knew they had to leave town. They moved to Fairview and bought a house on Wisteria Lane, changing their names to Paul, Mary Alice and Zach Young. In 1993, however, Deirdre came to their home, seemingly sober, demanding that she reclaim her son. After a verbal fight, Deirdre went to take her child, when Mary Alice stabbed and killed her. Zach woke up and saw the body, which led to years of his parents brushing off his memories of that night as nothing. Paul and Mary Alice dismembered Deirdre's body, put it in a toy chest and buried it under their pool. Years later, Martha recognized Mary Alice in a group photo in Felicia's house, leading to Felicia to tell Martha about how Angela and Todd possibly disappeared with Deirdre's child and hopefully gave Dana a proper home. Martha then blackmailed Mary Alice and she, in desperation, committed suicide.
Mary Alice appears in flashbacks and dream sequences in the remainder of the series, during which several previously unknown details about the day she committed suicide are revealed. In season 2, Mary Alice was the first of the housewives to move onto Wisteria Lane, to which she recounts how she met each of them and how they all became friends. In season 3, Lynette has a recurring nightmare of the last time she spoke to Mary Alice; while she was reading her blackmail note for the first time on her front lawn, the day she committed suicide. Lynette asks if she is okay, to which Mary Alice says she is but Lynette knew otherwise, but having groceries that needed refrigeration, she simply told Mary Alice she would see her later. After a hostage situation at the local grocery store, Lynette has one final dream in which she speaks to Mary Alice and asks how she can help her; she tells her that we can't prevent what we can't predict, and to enjoy the beautiful day, as we get so few of them. Afterward, Mary Alice states that this was the last time Lynette would ever dream of her, and for her sake, she is grateful. In season 4, Mary Alice appears in several flashbacks when Katherine Mayfair (Dana Delany) was first living on Wisteria Lane; she and Susan knock on Katherine's door wondering why there is a moving truck outside her house, to which a rattled Katherine says she got a new job in Chicago, and again when she was babysitting her daughter Dylan one night when Dylan's father showed up, to which Katherine looks immediately panicked and Mary Alice apologizes for any wrongdoing.
In season 5, Mary Alice appears in a flashback in "The Best Thing That Ever Could Have Happened", when handyman Eli Scruggs (Beau Bridges) was first starting out and approached Mary Alice on the street, asking her if she had any work for him. After initially declining, she notices a hole in his shoe and says she has a broken vase that he can glue back together for her. Years later, on the day Mary Alice committed suicide, Eli was at her house dropping something off. He asks if she is alright, to which she says she is, and just as he is about to leave she picks up the vase he glued for her and says she wants him to have it. Eli asks again if she is alright, and she politely asks him to leave. Later that day, after Mary Alice had shot herself, Eli watches police cars and neighbors gossiping from afar, regretting that he did nothing to save her. He then makes a vow to God to not only fix people's belongings but their lives as much as he can as well. In season 6, Mary Alice again appears in a flashback in "Epiphany", where she notices four-year-old Eddie Orlofsky (Josh Zuckerman) witnessing his father leave their family. Mary Alice continues to check on Eddie and his mother Barbara, bringing them a hot meal and later to bring a teddy bear for Eddie, where she finds the young child left home alone. Mary Alice finds Barbara in a bar, brings her home and scolds her for her poor parenting skills.
In season 8, Mary Alice appears in several flashbacks and as a ghost. In "Making the Connection", it is revealed that she contemplated calling her friends for advice and support after receiving the blackmail note, but ultimately chose not to and then committed suicide. In "Putting It Together", Mary Alice appears as a ghost to a suicidal Bree, who asks her if she remembers how happy their lives were on Wisteria Lane when she was alive and if she is happy now, to which Mary Alice says she is not unhappy. The series finale opens with the day Mary Alice arrived on Wisteria Lane. Martha is the first to greet her, and when Mary Alice seems unwilling to talk about where she is from, Martha guesses she has a secret and makes it her mission from that day forward to figure out what it is. At the end of the finale, Mary Alice's spirit is seen with the ghosts of all those who have died over the years on Wisteria Lane, explaining her presence all this time has been in the hopes that they can give a message to those left behind that while their lives may be desperate, they are still worth living.
Both the character of Mary Alice and her narrations were well received by critics and even earned Strong some nominations and awards. In his review of the pilot, Tom Shales of The Washington Post complimented Mary Alice character's narrations. While reviewing the first season finale, Dalton Ross of Entertainment Weekly praised the conclusion to the Mary Alice mystery, calling it "both shocking and satisfying." On the other hand, Ann Hodgman of Entertainment Weekly was negative in her review and criticized the writers' decision to devoting too much of the episode to the Mary Alice storyline rather than focusing on the other characters.
Strong was nominated two times for the Primetime Emmy Award for Outstanding Voice-Over Performance in 2011 and 2012.