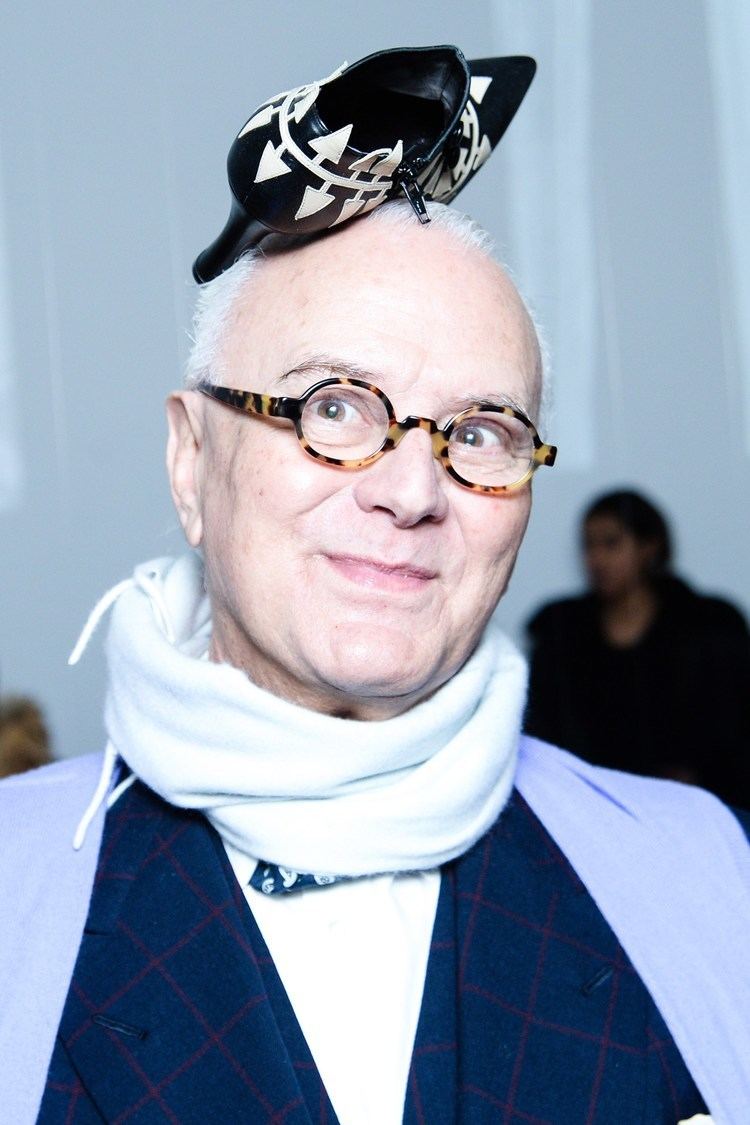 Blahnik was born and raised in Santa Cruz de la Palma, in the Canary Islands (Spain). His Czech father's family owned a pharmaceutical firm in Prague, and his Spanish mother's family owned a banana plantation in the island city of Santa Cruz de la Palma. He was homeschooled when he was a child. After he grew up, he attended a Swiss boarding school. Later, his parents wanted him to be a diplomat, and enrolled him at the University of Geneva majoring in Politics and Law. However, Blahnik changed his majors to Literature and Architecture. In 1965, he got his degree and moved to Paris to study art at the École des Beaux-Arts and Stage Set Design at the Louvre Art School, all while working at a vintage clothing shop. In 1968, he moved to London to work as a buyer at fashion boutique "Zapata" and wrote for L'Uomo Vogue, an Italian men's version of Vogue.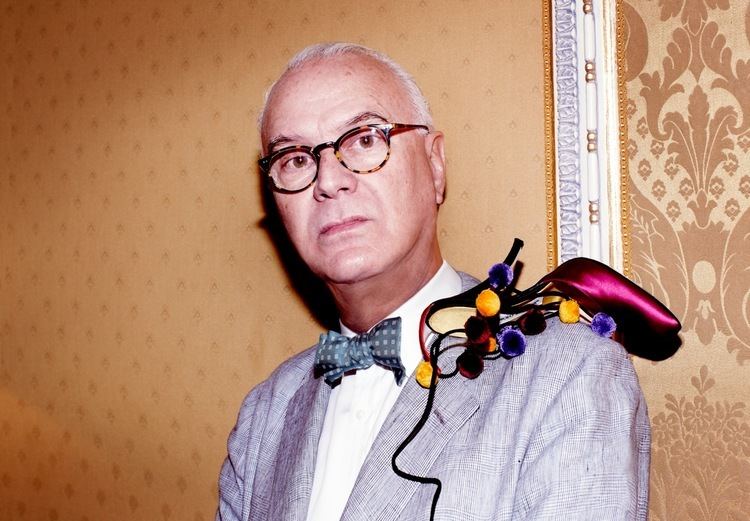 In 1970, Blahnik had a chance to meet Diana Vreeland, the editor-in-chief of U.S Vogue, while he was travelling in New York. He then presented his portfolio of fashions and set designs to Vreeland, at which point she looked him straight in the eye and said, "Young man, make things, make accessories, make shoes." She admired his shoe sketches and advised him to concentrate on designing footwear. Blahnik followed her advice and worked on designing shoes.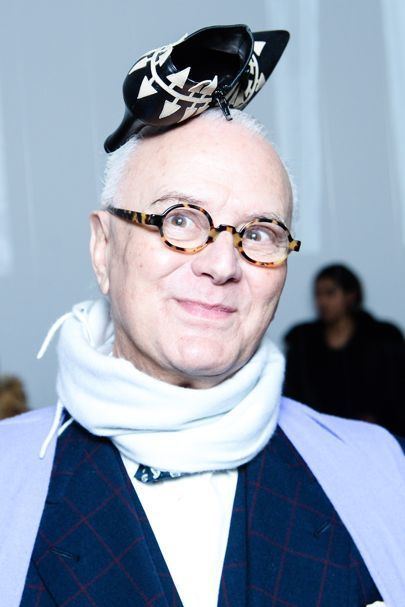 In 1972, Ossie Clark invited him to create shoes for his runway show. Also, he designed shoes for other London fashion designers, such as Jean Muir and Zandra Rhodes. With a loan of £2,000, Blahnik bought Zapata from its owner and opened his own boutique. In 1974, Blahnik became the second man ever to be featured on the cover of U.K. Vogue (after Helmut Berger). In 1977, he sold his shoes in America, through Bloomingdales, and opened his boutique in the U.S. Since then, he has become a very famous shoe designer, and a symbol of pure classic style for the 21st century.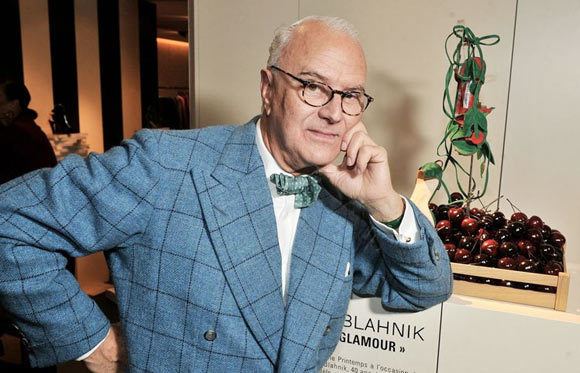 Manolo Blahnik's flagship store remains to date in Old Church Street in the fashionable Chelsea district of London.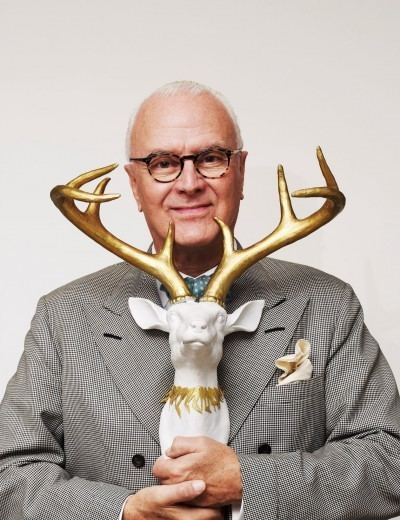 Blahnik's boutiques are located in London, New York, Las Vegas, Dublin, Athens, Madrid, Istanbul, Dubai, Kuwait, Hong Kong, Seoul, Singapore and Stockholm. Bloomingdales (for which he created his first American collection), Nordstrom, Neiman Marcus, Barneys, Bergdorf Goodman and Saks Fifth Avenue carry his line in the United States and newly opened in Dubai Mall. The company has signed a long-term deal with the shoewear retailer Kurt Geiger to operate Manolo Blahnik boutiques.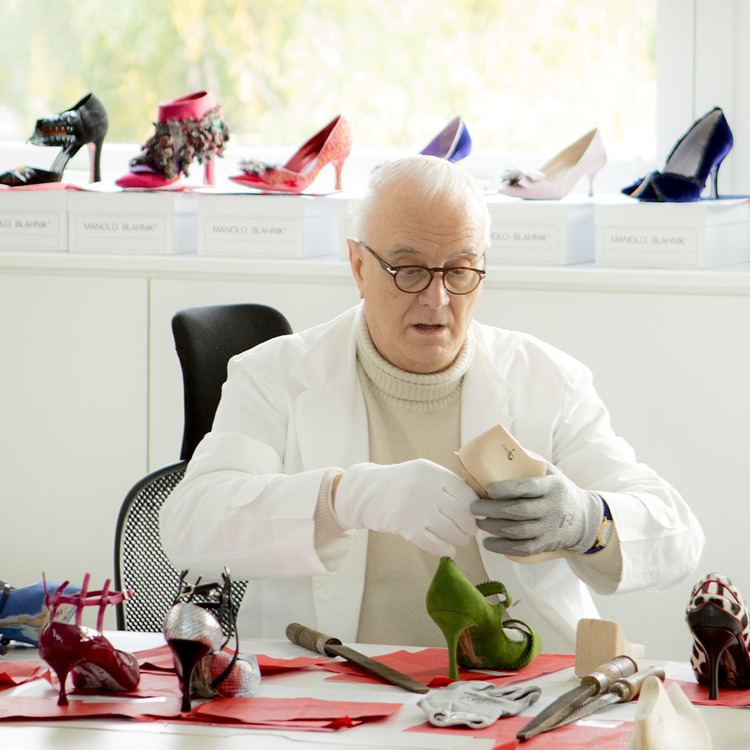 Blahnik was elevated to the International Best Dressed List Hall of Fame in 1987. In 2007 Blahnik was appointed as an honorary Commander of the Most Excellent Order British Empire for his service to the British fashion industry.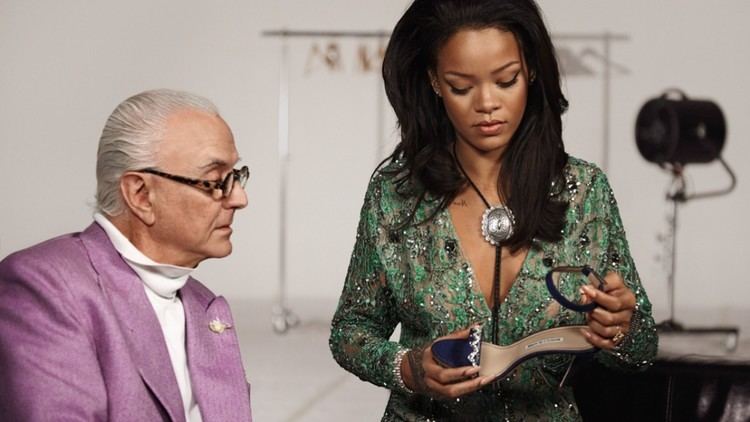 Blahnik currently resides in Bath, United Kingdom and was awarded an honorary degree from Bath Spa University in July 2012.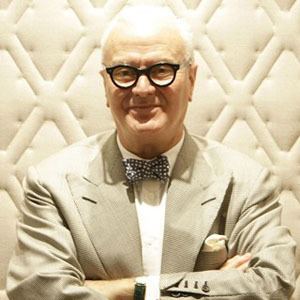 One of Blahnik's greatest inspirations was his mother. She studied fashion magazines and interpreted the latest fashion trend on her clothing. Blahnik and his family often travelled to Paris and Madrid ordering clothes. His mother was always dissatisfied of the shoes from their hometown, so she made her own. She learned the rudiments of her craft from a local Canary Island cobbler and as a boy, Blahnik loved to watch his mother when she made beautiful shoes. He has inherited his mother's love for brocade and satin fabrics and recounted how, as a boy, he found a trunk filled with shoes by the famous Russian Yanturni all made from silks, antique lace and brocades trimmed with delicate buckles. All were light, elegant and feminine; attributes Blahnik later brought to his own designs.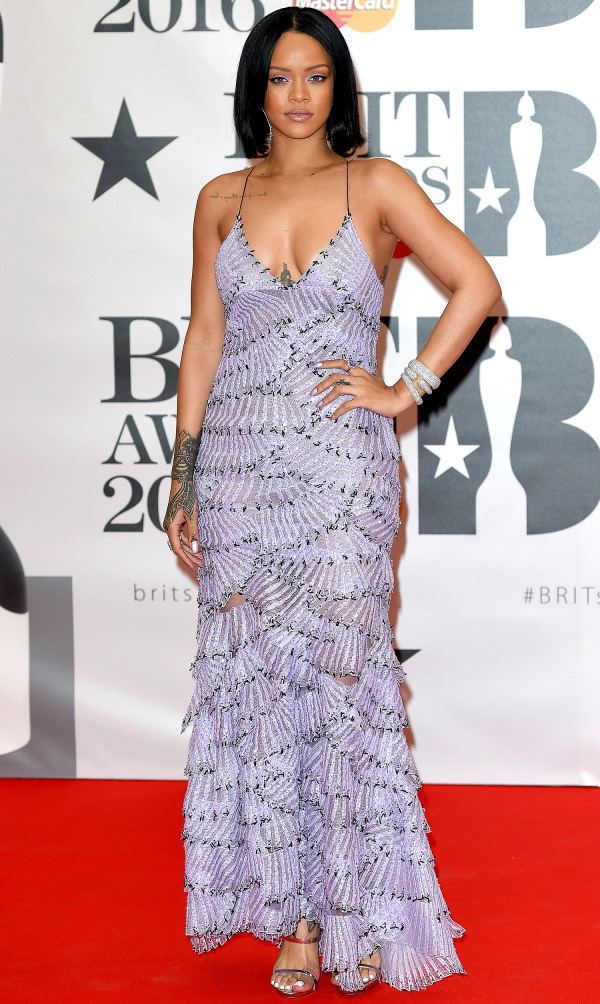 When Blahnik was attending university, he lived with his aunt and uncle. Meanwhile, his aunt deeply influenced his fashion sense. He refined his tastes and learned to appreciate the beauty of luxury, art, and happiness. Blahnik recalled that according to his aunt, "happiness was having the single most elegant handbag ever made, in every color available."
Blahnik has never studied in making shoes in school. He learned the skills of shoe making by visiting shoe factories and talking to pattern cutters, technicians and machine operators. At first, he was designing men's footwear, but he immediately found that men's shoes design limited his imagination and lacked the element of fashion. When the mainstream shoe styling was still dominated by clunky platforms in the 1970s, he revived the sleek stiletto heel, which has since become a classic. Also, he hates wedges and believes in the power of heels and the sex appeal they convey.
Blahnik has worked wholeheartedly on his shoes. He not only draws the design of a pair of shoes, but also hand-crafts the shoes himself. He carves the wood last, which he then hand sculpts the shoe onto. When the time comes for mass production, he oversees every step to ensure each shoe is an exact copy of his original creation. He always keeps every one of his designs: 25,000 shoes are arranged in date order in paneled cupboards that fill up two adjoining houses in a Georgian terrace in Bath. And now, he still keeps designing.
Like any great couturier, Manolo Blahnik's shoe styles are kept to small exclusive production numbers and his style signature is easily recognizable.
The Classic Manolo Blahnik's Stiletto Heels:
BB Pump
Hangisi Pump
Swan Pump
Campari Pump
Chaos Sandal
Council of Fashion Designers of America (CFDA)
1987: Special Award
1990: Accessory Designer of the Year
1997: The Stiletto
British Fashion Council
1999: Accessory Designer of the Year
1990: Accessory Designer of the Year
Honors
1998: Shoe Designer of the Year from Footwear News
2003: Shoe Designer of the Year from Footwear News
2007 Honorary CBE from Her Majesty Queen Elizabeth II
2011 The SCAD (Savannah College of Art and Design) Andre Leon Talley Lifetime Achievement Award.
2011 A Lifetime Achievement Award from Footwear News.
2017 Ranked #25 best dressed man alive by Esquire magazine
In part one of the Twilight Saga: Breaking Dawn film, Bella Swan wears Manolo Blahnik's "Swan" pump for her wedding.
The staff of the TV show Angel asked Manolo Blahnik for permission to use their company name on screen. The company then insisted that characters wear the products even if the shoes were not shown on camera.
In the popular long-running TV show Sex and the City Blahniks are a particular favorite of the character Carrie Bradshaw and as a result are mentioned frequently. A notable episode illustrating the brand's prestige is "What Goes Around Comes Around" from Season 3 in which Carrie is mugged. During her assault the assailant demands she surrender her shoes, demanding them by the brand's name.
They are referenced multiple times in Duck Dodgers whenever any sort of footwear defect occurs, typically with the grumbled phrase "Cheap counterfeit Manolo Blahniks".
At the end of the fourth verse of the RuPaul dance music song "Click Clack (Make Dat Money)", from his album Glamazon, the drag queen "Supermodel of the World" sings "My Manolo Blahniks gonna party tonight".
During the description of the third girl in "Weird Al" Yankovic's original song "Close, But No Cigar" he references the brand by noting: "She wore a ribbon on her left Manolo".
On 28 September 2013, Saturday Night Live Season 39, Episode 1, included a sketch featuring Tina Fey that poked fun at the company.
In the third part of the E. L. James trilogy, Fifty Shades of Grey, a mirrored pair of Manolos are the accent to a clubbing night in Aspen, Colorado.
Manolos are mentioned many times in Gossip Girl. Georgina Sparks mentions in the beginning of Season 3 that she owns a pair and that Blair can borrow them.
American singer Jay-Z mentioned Manolo in his song Bonnie And Clyde ft. Beyoncé.
German rapper Cro mentioned Manolo Blahnik along with Gucci and Lacoste in his song Einmal um die Welt.
In the second episode of the fourth season of ABC's Revenge, Emily Thorne is advised to "look beneath [her] Manolos" when she is searching for somebody who, according to a tracking device, is "right on top of her".
Mentioned in the opening song "Gulabi Aankhein" of the Bollywood movie "Student of the Year" along with Jimmy Choo, Stella McCartney, Gucci and others.
In chapter 23 of the international bestselling novel The Rosie Project, Rosie says "any time you need entertaining, I could use a pair of Manolo Blahniks." and the main protagonist, from the word "pair", guesses that she is referring to shoes.
Mentioned in the song "You Are What You Wear" from American Psycho: The Musical.
The 2003 song "Shake ya Tailfeather by Rappers Nelly Ft. Murphy Lee and P. Diddy contains the lyric "Manolos Ma-no-no's I can't tell".