Born in Karachi, Khan started her career as a VJ in 2006. She made her screen debut opposite Atif Aslam in the hit romance Bol (2011), which earned a Lux Style Award for Best Actress (film) nomination. She rose to prominence with starring role in Humsafar which earned her a Lux Style Award for Satellite Best TV Actress and Hum Award for Best Onscreen Couple.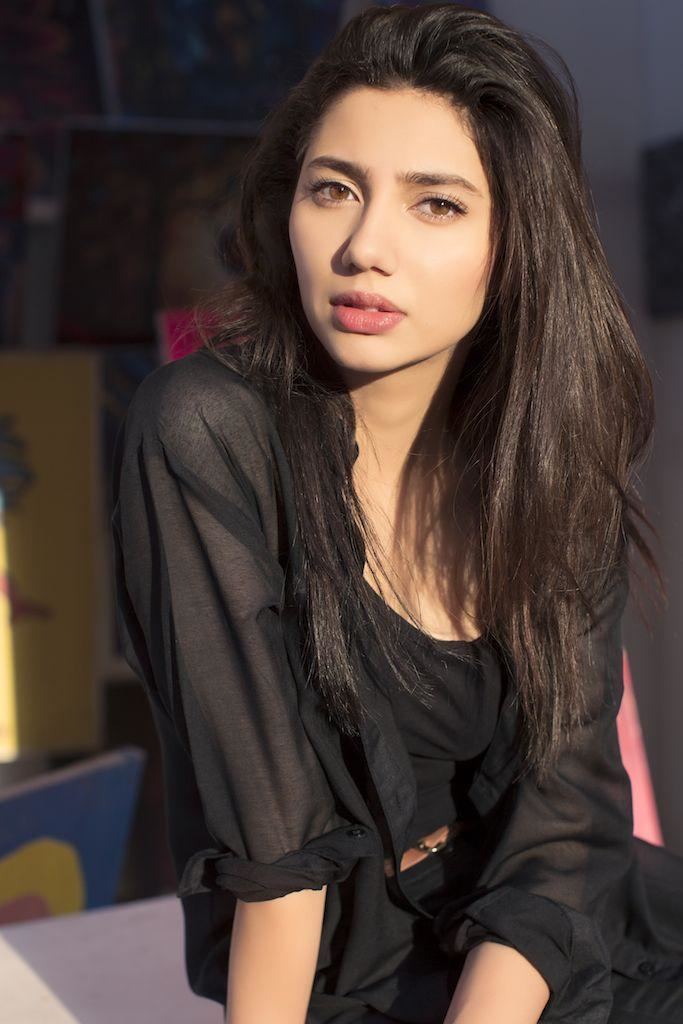 Khan was born in Karachi, Pakistan on 21 December 1984 to parents who are Urdu-speaking Pathans. Her father, Hafeez Khan, was born in Delhi during the British Raj, and migrated to Pakistan after the partition of India.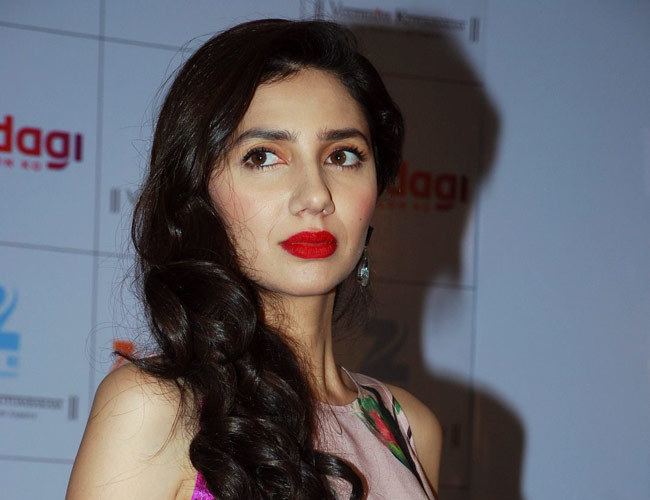 Khan attended the Foundation Public School in Karachi from where she did her O-levels at age 16. At the age of 17, she moved to California, United State for the higher education. She attended Santa Monica College in Los Angeles. She then enrolled in the University of Southern California for her bachelor's degree. However, she did not complete her degree and returned to Pakistan in 2008. During her studies in United States, she was a cashier at a Rite Aid store in Los Angeles.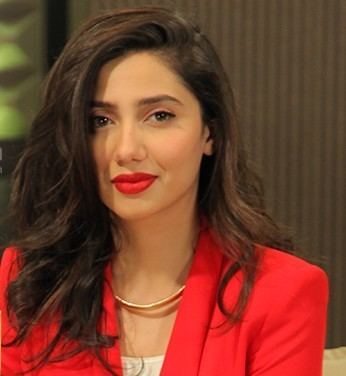 Khan started her career as a VJ in 2006, hosting the live show Most Wanted on MTV Pakistan which was aired three days a week. She then hosted Aag TV's reality show Weekends with Mahira in 2008, where she played music videos, spoke to celebrity guests and took phone calls from viewers.
In 2011, Khan made her film debut in a supporting role in Shoaib Mansoor-directed Bol in which she had a supporting role. She played the role of Ayesha, a girl from a conservative lower-middle-class family living in old part of Lahore, who share a mutual passion for music with her love interest Mustafa; played by lead star Atif Aslam. The film was a critical and commercial success, and became one of the highest-grossing Pakistani films of all time. The same year, she also made her TV drama debut and acted in her first television drama, Neeyat directed by Mehreen Jabbar. The serial was set in New York and she played the role of Ayla.
She next appeared in the Sarmad Khoosat-directed drama serial Humsafar which marked Khan's debut in the world of television. Following Humsafar, Khan became an overnight star and a household name as the drama serial established her as a leading actress of Pakistan. Both the drama and Khan received positive reviews from critics. The drama series was also aired on Zindagi (TV channel) and was successful in India. It earned her a Lux Style Award for Satellite Best TV Actress and a Hum Award for Best Onscreen Couple.
In 2013, she played the role in Sarmad Khoosat-directed Shehr-e-Zaat. The drama earned her Best Actress Awards from Pakistan Media Awards and Hum Awards. From 2013 to 2014, she hosted TUC The Lighter Side of Life, a talk show where she interviewed celebrities.
In 2014, Khan starred in Mohammed Ehteshamuddin-directed drama serial Sadqay Tumhare in which she played the role of Shano. The drama earned her a Lux Style Award for Best TV Actress, two Hum Awards and a Hum Award nomination.
In 2015, she played a starring role in Shahzad Kashmiri-directed film Bin Roye. The film earned her a Lux Style Award for Best Actress (Film), a Hum Award for Best Actress, a Hum Style Award for Most Stylish Actress (Film) and a Masala! Award for Best Actress. The film was also adapted as a TV series in 2016, which earned her a Hum Award for Best Actress Female Popular and a Hum Award nomination for Best Onscreen Couple. She played a supporting role in Sarmad Khoosat-directed biographical film Manto in 2015.
In 2016, she played a leading role in Asim Raza-directed film Ho Mann Jahaan, The film earned her a Lux Style Award for Best Actress (Film) and a Nigar Award nomination for Best Actress.
In early 2017, Khan co-starred in Rahul Dholakia's Indian film Raees, which was her debut in the Hindi Film Industry. Before the release of film, 'Indian Motion Picture Producers Association' (IMPPA) and 'The Film Producers Guild of India' decided to ban all Pakistani actors, actresses and technicians working in India due to the tensions created after 2016 Uri terror attack, till the situation gets normal. Reportedly, there was rumours that Khan's scenes would be deleted from the film or she would be replaced by some other actress. Shah Rukh Khan, the lead star and co-producer of the film, said that she would not be allowed to promote the film in India. Mahira Khan repeatedly received threats from Shiv Sena, an Indian far-right political party. Despite of controversies, the film was released in January 2017 and commercially, the film was a modest success, earning over ₹3.0 billion (US$39 million) worldwide which made Khan first Pakistani actress to join Bollywood's 100 Crore Club and became top grossing actress in Bollywood during the first quarter of 2017.
Khan began her singing career in 2017. In addition, she will also be seen as a lead character in Shoaib Mansoor's upcoming social drama film Verna, she has also signed Meenu Gaur and Farjad Nabi's Saat Din Mohabbat In, and she has agreed to work in Bilal Lashari's Maula Jatt 2.
She has a younger brother, Hassaan Khan who is a journalist by profession.
Khan met her to-be husband Ali Askari in 2006 in Los Angeles. Some media reports say that she met him at Indus TV studios. She married Askari in 2007 in a traditional Islamic wedding ceremony despite Khan's father being against this marriage. She gave birth to a boy, Azlan in 2009. The couple divorced in 2015.
Khan is considered one of the Pakistan's most popular and highest-paid actresses. She has received several awards.
In 2012, Khan was named as the Most Beautiful Woman in Pakistan. In 2015, she was listed tenth in a 'Sexiest Asian Women' poll by Eastern Eye and was also called Pakistan's sexiest woman.
Khan co-hosted the ceremonies of 10th Lux Style Awards in 2010, 1st Hum Awards in 2013 and 14th Lux Style Awards in 2015.
In December 2016, Khan became a victim of false news after anti-India comment emerged ahead of the release of her Bollywood debut film Raees.
She serves as an ambassador for a number of brands such as Lux, Q Mobile, Gai Power Wash, Huawei, Sunsilk and Veet.
2016: 1st Femina Middle East Women Awards (Unstoppable Emerging Talent from Pakistan)
2015: Masala! Awards (Best Actress award for Bin Roye)
2016: Vogue Beauty Awards (Face to Watch Out For)
2017: special award for International Recognition and also Best Dress at the 8th Beirut International Awards Festival.