Siblings

Marguerite Carroll




Full Name

Edith Madeleine Carroll

Born

26 February 1906 (

1906-02-26

)

Books

The Dead Cattle Ranch Mystery

Movies

The 39 Steps, Secret Agent, Lloyd's of London, The Prisoner of Zenda, North West Mounted Police




Similar People
Movie Legends - Madeleine Carroll (Beauty)
Edith Madeleine Carroll (26 February 1906 – 2 October 1987) was an English-American actress, popular both in Britain and America in the 1930s and 1940s. At the peak of her success she was the highest paid actress in the world, earning a then staggering $250,000 in 1938.
Contents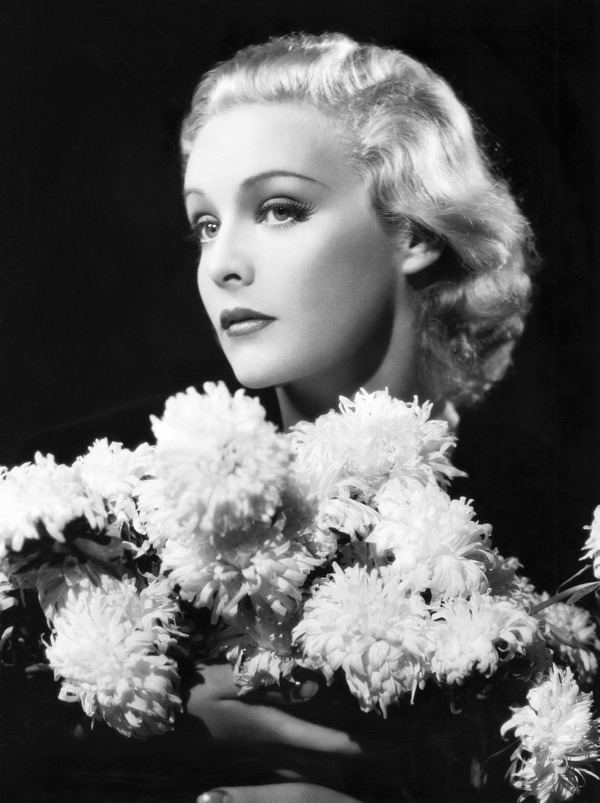 Carroll is remembered for her role in Alfred Hitchcock's The 39 Steps. She is also noted for abandoning her acting career after the death of her sister Marguerite in the London Blitz, to devote herself to helping wounded servicemen and children displaced and maimed by the war.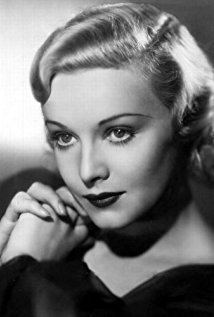 Movie legends madeleine carroll
Early life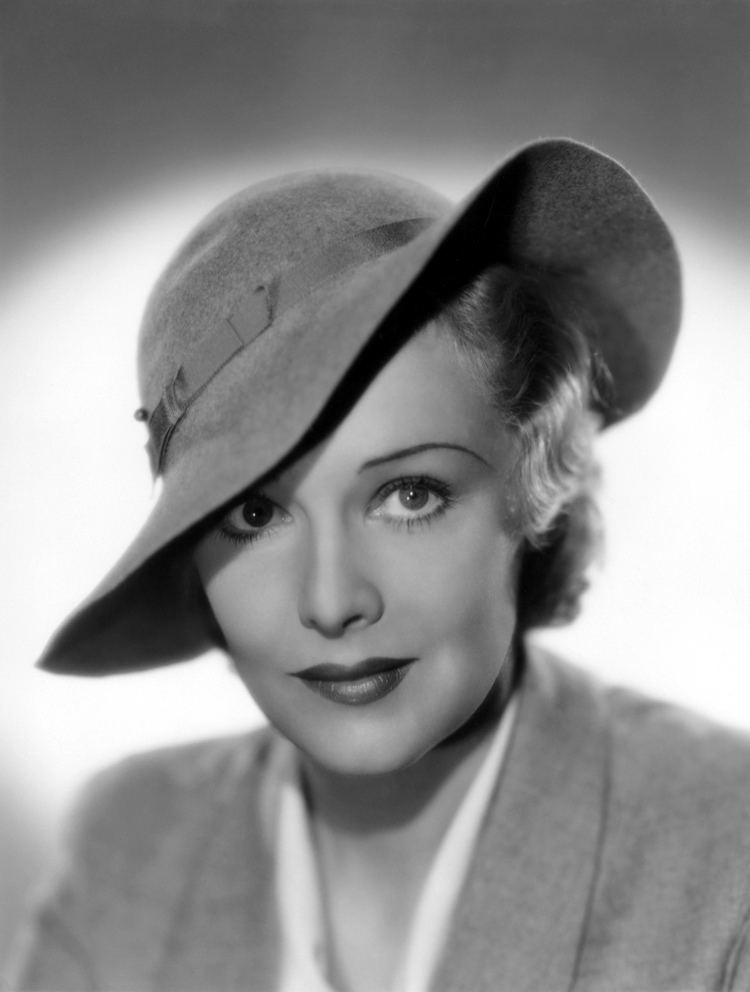 Carroll was born at 32 Herbert Street (now number 44) in West Bromwich, Staffordshire, daughter of John Carroll, an Irish professor of languages from Co. Limerick, and Helene, his French wife. She graduated from the University of Birmingham, with a B.A. degree. She once taught in a girls' public school.
Acting career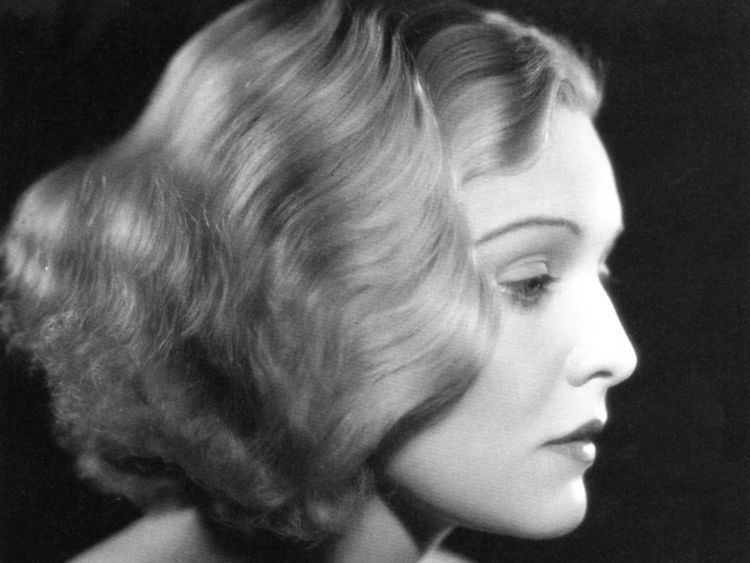 Carroll made her stage debut with a touring company in The Lash. Widely recognised as one of the most beautiful women in films (she won a film beauty competition to start herself off in the business), Carroll's aristocratic blonde allure and sophisticated style were first glimpsed by film audiences in The Guns of Loos in 1928. Rapidly rising to stardom in Britain, she graced such popular films of the early 1930s as Young Woodley, Atlantic, The School for Scandal and I Was a Spy. She played the title role in the play Little Catherine. Abruptly, she announced plans to retire from films to devote herself to a private life with her husband, the first of four.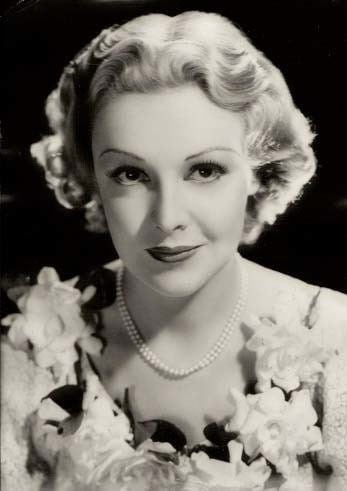 Carroll attracted the attention of Alfred Hitchcock and in 1935 starred as one of the director's earliest prototypical cool, glib, intelligent blondes in The 39 Steps. Based on the espionage novel by John Buchan, the film became a sensation and with it so did Carroll. Cited by the New York Times for a performance that was "charming and skillful", Carroll became very much in demand. The success of the film made Hitchcock a star in Britain and the US, and established the quintessential English 'Hitchcock blonde' Carroll as the template for his succession of ice cold and elegant leading ladies. Of Hitchcock heroines as exemplified by Carroll film critic Roger Ebert wrote:
The female characters in his films reflected the same qualities over and over again: They were blonde. They were icy and remote. They were imprisoned in costumes that subtly combined fashion with fetishism. They mesmerised the men, who often had physical or psychological handicaps. Sooner or later, every Hitchcock woman was humiliated.
The director wanted to re-team Carroll with her 39 Steps co-star Robert Donat the following year in Secret Agent, a spy thriller based on a work by W. Somerset Maugham. However, Donat's recurring health problems interved, resulting in a Carroll-John Gielgud pairing.
Poised for international stardom, Carroll was the first British beauty to be offered a major American film contract. She accepted a lucrative deal with Paramount Pictures and was cast opposite Gary Cooper in the adventure The General Died at Dawn and Ronald Colman in the 1937 box-office success The Prisoner of Zenda. She appeared in a musical On the Avenue (1937) opposite Dick Powell, but other efforts, including One Night in Lisbon (1941), and My Favorite Blonde (1942) with Bob Hope, were less noteworthy. She made her final film for director Otto Preminger, The Fan, adapted from Oscar Wilde's Lady Windermere's Fan, in 1949.
Legacy
For her contribution to the film industry, Madeleine Carroll has a star on the Hollywood Walk of Fame at 6707 Hollywood Blvd. A commemorative monument and plaques were unveiled in her birthplace, West Bromwich, to mark the centenary of her birth. Her story is one of rare courage and dedication when at the height of her success she gave up her acting career during World War II to work in the line of fire on troop trains for the Red Cross in Italy after her sister was killed by a German air raid – for which she was awarded the American Medal of Freedom. She was also awarded the Legion of Honour by France for her tireless work in fostering relations postwar amity between France and the United States.
Personal life
She divorced her first husband Colonel Philip Reginald Astley in 1939. He was an estate agent, big-game hunter and soldier. In 1941 she starred opposite Sterling Hayden in Virginia. They married in February 1942, and divorced in May 1946.
After her only sister Marguerite was killed in World War II's London Blitz, Carroll made a radical shift from acting to working in field hospitals as a Red Cross nurse. Having become a naturalised U.S. citizen in 1943, she served at the American Army Air Force's 61st Station Hospital in Foggia, Italy in 1944, where wounded airmen flying out of area air bases were hospitalized.
During the war Carroll also donated her chateau outside Paris to more than 150 orphans, arranging for groups of young people in California to knit clothing for them. In an RKO-Pathe News bulletin she was filmed at the chateau with children and staff wearing the donated clothes thanking those who contributed. She was awarded the Legion d'Honneur for her efforts by France. Allied Commander Dwight Eisenhower remarked in private that he was most impressed with Carroll and Herbert Marshall (who worked with military amputees) of all the movie stars he met in Europe during the war.
After the war, Carroll stayed in Europe where she conducted a radio program fostering French-American friendship and helped in the rehabilitation of concentration camp victims, during which she met her future third husband, French producer Henri Lavorel. In late 1946, she went briefly to Switzerland to film a British soap opera, High Fury (aka White Cradle Inn).
Upon her return to Paris she and Lavorel formed a production company and made several two-reel documentaries to "promote better understanding among the peoples of the world"; one, "Childrens' Republic", was shown at the Cannes Film Festival. Filmed in a small orphanage in the town of Sevres, just southwest of Paris, it focused attention on the devastation of children's lives in Europe caused by war. Strongly shown in Canada, it became a prime source of funds for the manufacture of artificial limbs for wounded children.
In 1947 Carroll returned to the U.S. together with Lavorel. Their intention was for her to resume her acting career, which would fund their production company, but they soon separated. Appearing in three more films until 1949, and debuting on Broadway in 1948, Carroll then mostly retired from acting, although she would occasionally show up on television and radio until the mid-1960s.
She married Andrew Heiskell, publisher of Life, in 1950, and they had a daughter Anne in 1951. They divorced in 1965. By then Carroll had moved to Paris. She would later move to Spain, where she shared an estate with her mother and daughter. Her mother died in 1975, and her daughter, having relocated to New York, died in 1983.
Death
Carroll died on 2 October 1987 from pancreatic cancer in Marbella, Spain age 81. Initially interred in Fuengirola, Malaga, she was reburied in 1998 in the cemetery of Sant Antoni de Calonge in Catalonia.
References
Madeleine Carroll Wikipedia
(Text) CC BY-SA