I Was a Spy is a 1933 British thriller film directed by Victor Saville and starring Madeleine Carroll, Herbert Marshall, and Conrad Veidt. Based on the 1932 memoir I Was a Spy by Marthe Cnockaert, the film is about a Belgian woman who nurses injured German soldiers during World War I while passing intelligence to the British.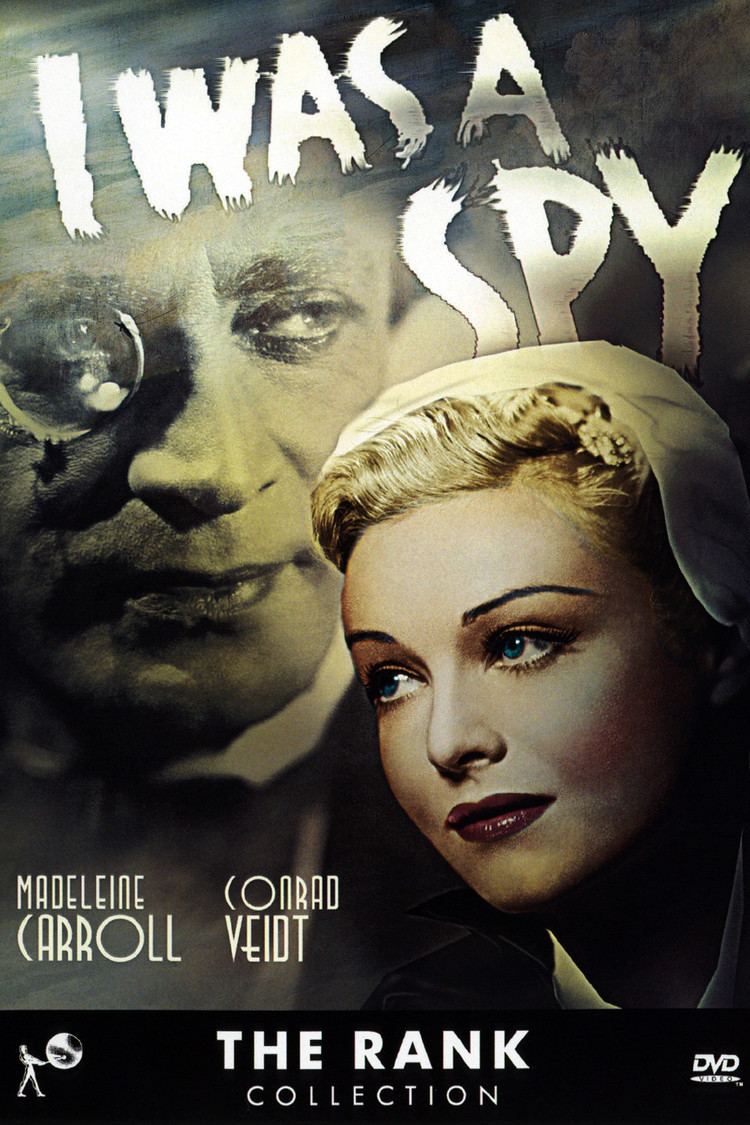 I Was a Spy was also the first film dubbed in Poland (while there were earlier examples of films dubbed in Polish, they were recorded in Paramount studio in Joinville, France), released in 1935 as Siostra Marta jest szpiegiem, starring Lidia Wysocka as Martha Cnockhaert's voice. The screenplay was written by Edmund Gwenn.
In German occupied Belgium 1914, a Belgian woman employed by the Allies nurses injured soldiers and falls in love with a German commandant.
Filming took place in Shepherds Bush. Producer Michael Balcon sent Herbert Mason (who was initially production manager before becoming an assistant director) to take the script to Belgium and give it to Marthe Cnockaert to look at.
The film was voted the best British movie of 1932, and Madeleine Carroll's performance was voted the best in a British movie.
Although it was very successful in the Box Office this was not Saville's reaction. He watched the completed I Was a Spy with one of the Assistant Directors Herbert Mason and was devastated however Mason reassured him that it was his "best to date."
I Was a Spy was released on DVD on 19 May 2014.