Abandoned

c. 15th century




Type

Tomb complex / Burial site
Limestone tombs of Kamhantik | Wikipedia audio article
The Limestone Tombs of Kamhantik is an excavated remains of a thousand-year-old village found in the jungles of Mount Maclayao in Sitio Kamhantik within the Buenavista Protected Landscape of Mulanay, Quezon, Philippines.
Contents
It is composed of fifteen limestone coffins that can be dated back from the period of 10th to 14th century based on one of National Museum's top archaeologist "a complex archaeological site with both habitation and burial remains from the period of approximately 10th to the 14th century ... the first of its kind in the Philippines having carved limestone tombs."
Description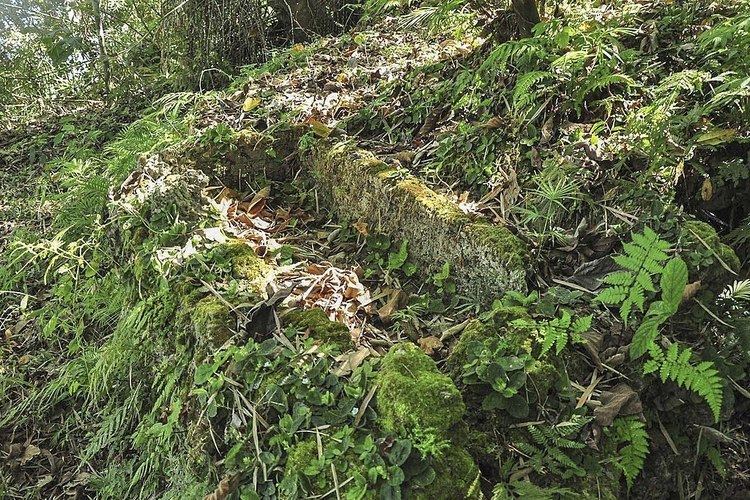 The tombs in the mountain forest of Sitio Kamhantik are carved into the limestone outcroppings of the forest floor. Historians speculate that the people who lived there used metal tools to carve the tombs. Radiocarbon dating suggests that these tombs are around a thousand years old.
Discovery
In 2011, Archaeologists from the National Museum unearthed remnants of what believed is a 1,000-year-old village on a jungle- covered mountaintop in the Philippines with limestone coffins of a type never before found in this Southeast Asian nation, National Museum official Eusebio Dizon said the village on Mount Maclayao in Kamhantik could be at least 1,000 years old based on U.S. carbon dating tests done on a human tooth found in one of 15 limestone graves he and other archaeologists have dug out. Archaeologists also found thousands of shards of earthen jars, metal objects and bone fragments of humans, monkeys, wild pigs and other animals in the tombs. The tombs were similar to ancient sarcophagus, which have become popular tourist attractions in Egypt and Europe, although the ones found in Mulanay were simple box-like limestone coffins without mythological or elaborate human images on the tops and sides.
The archaeological site is part of 280 hectares (692 acres) of forest land that was declared a government-protected area in 1998 to keep away treasure hunters and slash-and-burn farmers. Treasure hunters looking for gold exposed some of the limestone tombs years ago, but it was only in 2011 that Manila-based archaeologists started to unearth the graves and artifacts and realize the significance of the find.
Significance
Initial findings show that metal tools were used to carve the tombs dated to be made approximately between the 10th and the 14th century. This could be evidence that technological advancement and the use of metal tools in the area were developed earlier than previously thought. Tourism officials also considered developing the area to an archaeological and ecotourism park after the excavation that will revitalize businesses in the town of Mulanay in the Quezon province.
References
Limestone tombs of Kamhantik Wikipedia
(Text) CC BY-SA