Lillet (French pronunciation: [li'le]), classed as an aromatised wine within EU law, is a French aperitif wine from Podensac, a small village south of Bordeaux. It is a blend of 85% Bordeaux region wines (Semillon for the Blanc and for the Rosé, Merlot for the Rouge) and 15% macerated liqueurs, mostly citrus liqueurs (peels of sweet oranges from Spain and Morocco and peels of bitter green oranges from Haiti). The mix is then stirred in oak vats until blended. During the aging process, Lillet is handled as a Bordeaux wine (undergoing fining, racking, filtering etc.).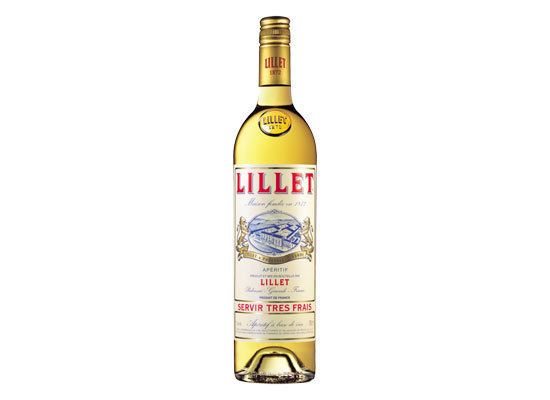 In the original Kina Lillet formulation (so named with respect to its status as a quinquina), quinine liqueur made of cinchona bark from Peru was included among its ingredients. Its manufacturers removed the quinine-containing cinchona bark from their recipe in 1985, drastically altering what was the core bitter element in an effort to keep pace with changing preferences.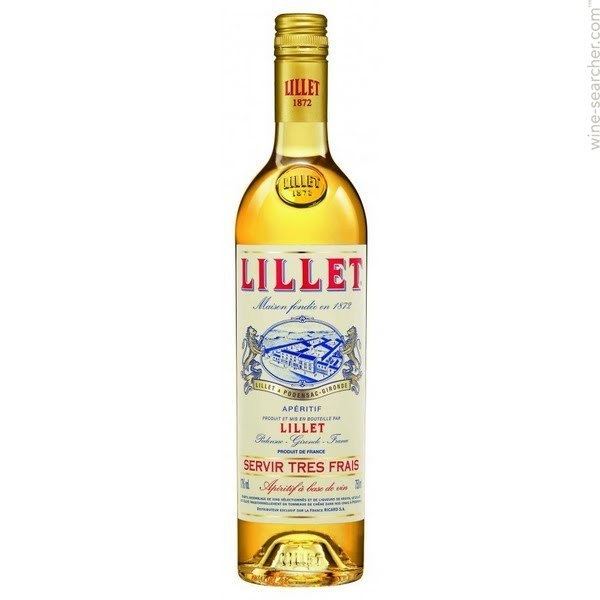 "Lillet" belongs to a family of aperitifs known as tonic wines because of the addition of quinine liqueur.
In 1872, the brothers Paul and Raymond Lillet, distillers and merchants of wines and spirits, founded their company La Maison Lillet in Podensac, south of Bordeaux, France. The idea of making aperitifs in Bordeaux came from Father Kermann, a doctor who left Brazil at the beginning of Louis XVI's reign. Back in France, he settled in Bordeaux, where he produced liqueurs and fortifiers from plants such as quinine. During that time, Bordeaux became one of the most important places for the European wine business. It was also France's main harbour for products imported from the Caribbean Islands.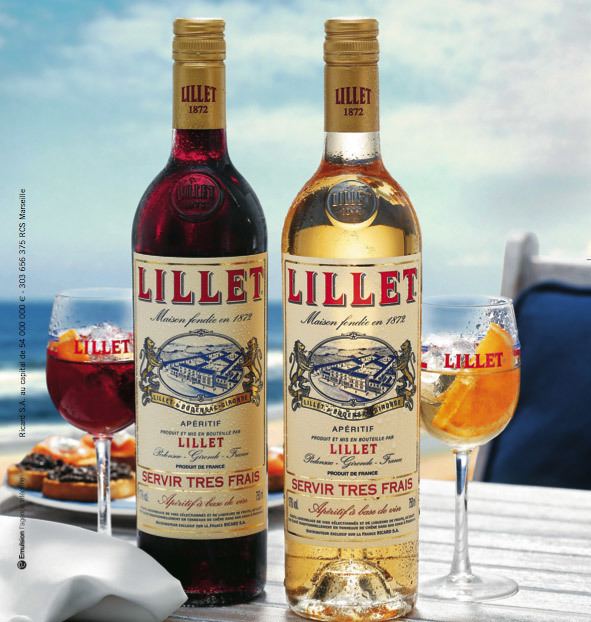 At the end of 19th century, people developed a great fear of illness as a consequence of the discoveries made by Louis Pasteur (1822-1895). Nevertheless, "Wine", Pasteur said, "can be considered with good reason as the most healthful and the most hygienic of all beverages". As a result, tonic wines (with Quinine) became very popular as Quinine was used to fight fevers and ease Malaria symptoms. In this context, the Lillet brothers decided to conquer the expanding market of "Tonic Wines". They soon realized that the only way to make the difference was the creation of a new distinctive brand.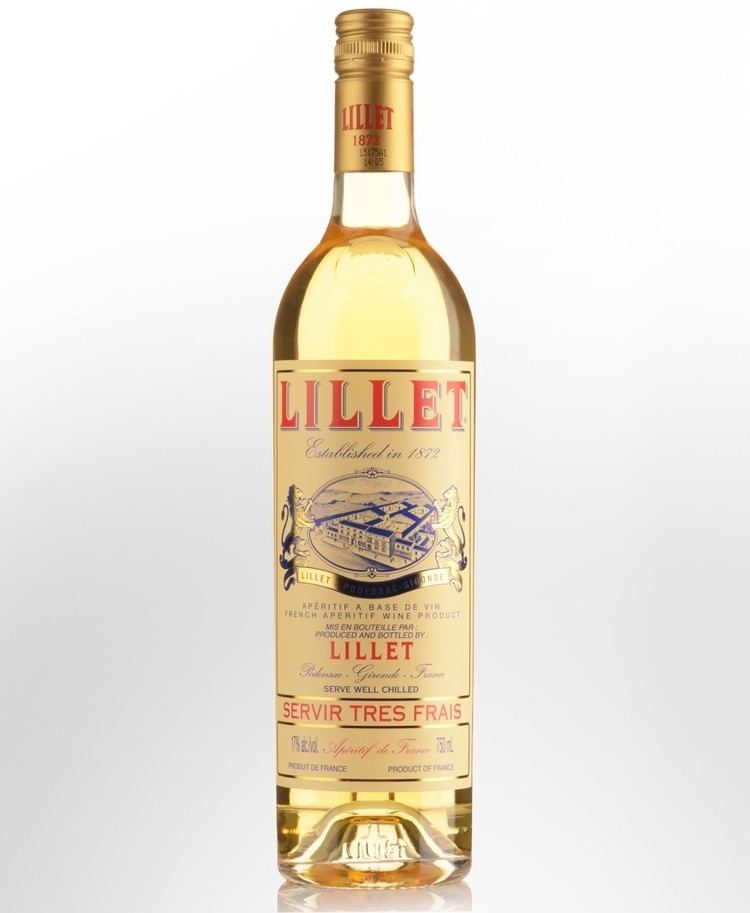 In 1887, Pierre and Raymond Lillet created Kina Lillet. Originally Blanc, when all other aperitifs were red, Lillet was the only aperitif from a specific geographic location, one of the most famous, the Bordeaux region, or more precisely Great Sauternes region (at that time Sauternes was covering appellations that are now considered as Bordeaux or Graves's appellation).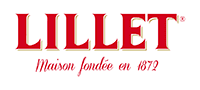 During the 1920s, Lillet exports greatly increased in Europe and Africa. Besides, the brand became famous in France, especially thanks to advertising campaigns. At the same time, "Lillet" was served on transatlantic liners, part of the reason of its success with the high society in New York. Indeed, "Lillet" conquered New York high society and American bartenders, who used it for crafting fashionable cocktails.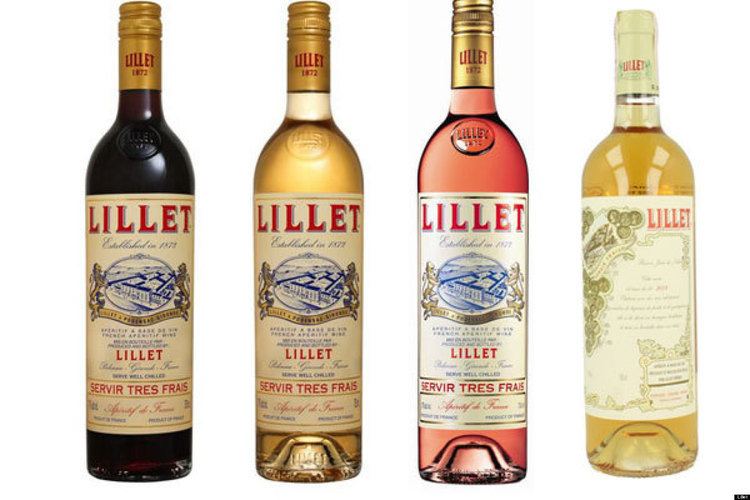 In 1962, Pierre Lillet, grandson of Raymond, keen to capitalize on America's growing taste for red wine, created Lillet Rouge for the American market.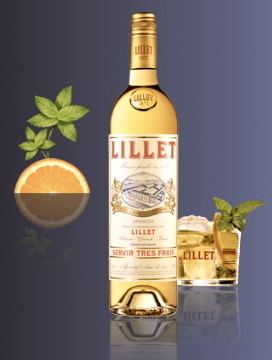 In the early part of the 1970s, Maison Lillet removed "KINA" from the brand name calling it simply LILLET. "Kina" had become a generic term used by many aperitifs to reinforce its quinine content and was no longer relevant for the times. With this modification, Maison Lillet wanted their brand to stay unique and modern vis-à-vis the other players. Lillet is the name of the Family, and therefore, became the only name of the brand.
"Lillet" or "Lilet"? All these names could be found for the same product right from the beginning and as shown by the advertising objects and posters. The Lillet brothers wanted their name to be pronounced correctly: "LL" being normally pronounced "ye" and not "L".
To improve the quality and sustainability of the Lillet recipe, in 1985, Lillet was reformulated, after working closely with the Bordeaux University's Institute of Oenology and applying the most modern methods of oenology. Aiming to get the right and consistent balance acidity-sweetness, the sugar content was slightly reduced, giving priority to the fruitiness while maintaining the same quinine bitterness concentration.
In 2011, a demand emerged from the "Lillet" women consumers: a rosé "Lillet" version. Bartenders were willing to extend the ways of consumption too. So, Jean Bernard Blancheton, the current master cellar of "Lillet" created "Lillet rosé". Still true to its authentic heritage, he used the same handcrafted orange liqueurs as for "Lillet Blanc" and "Lillet Rouge" and made a specific red fruit liqueur.
1896: First Lillet advertising iron plates
1903: First Lillet illustrated poster created by Raymond Lillet
1930s Harry Craddock appeared in Lillet ads in a UK trade magazine.
1906: Second Lillet illustrated poster designed by Georges Dola
1909: Lillet Launch on Transatlantique liners, with the claim: Kina-Lilet & Sauternes Lilet can be obtained on all steamers of the Cie Transatlantique. It should always be served iced
1924 - 1935: Campaigns on Railways « Kina-Lilet, 11 Grand Prizes », campaigns in bus, and campaigns in tramways « Ask for a Lillet »
1925-1935: Advertising campaigns promoting football, basketball and rugby games by André Galland
1930: Mural ads along streets
1937: French artist Robert Wolf's design brings Lillet to a wider audience
1940-1951: Alcoholic ads are banned during and after the 2nd WW.
1950: First kiosque, allowing Lillet participation to trade exhibition in Bordeaux, Toulouse, Nantes, Quimper and Clermont-Ferrand next year
1951-1959: Apogée of mural ads and display campaigns
1967: Roger Seguin designed an advertising poster for Lillet (blue background)
2008: Posters designed by Stina Persson
2012: Sara Singh illustrations for Lillet
2014: Lillet Paris rooftop scene photography by Pauline Daniel
2014: Fashion & lifestyle blogger Garance Doré designed a silk scarf for Lillet
Lillet is an aperitif wine (a blend of Bordeaux wines and citrus liqueur). It should be served well chilled at 6–8 °C (43–46 °F). In France, Lillet is generally served on ice with a slice of orange, or a lemon or lime peel. In Germany, Austria and Switzerland Lillet blanc is more often served as a Lillet Vive, a Lillet blanc long drink. A Lillet Vive is 5cl Lillet blanc, 10cl tonic water, a slice of cucumber, a strawberry and mint leaves.
In other countries, especially in the US and UK, it is more often used as a cocktail ingredient. The best known Lillet cocktails are the Vesper, the Corpse Reviver #2, the 20th Century and the Old Etonian. Recipes appear in cocktail books like The Bartender's Bible by Gary Regan, the Savoy Cocktail Book by Harry Craddock and the Complete World Bartender Guide by Bob Sennett. In the 1930s the Savoy Cocktail Book edited 22 Lillet cocktails recipes (to compare, 46 Cointreau cocktails recipes were edited, 24 Dubonnet, 24 Chartreuse and 10 Grand Marnier).
In 2014, "Lillet" appears more and more often in a Low Proof cocktail approach as recently during the Berlin Bar Convent in October 2014 in Lynnette Marrero's seminar, "Turn down the base".
• 1950s: The duchess of Windsor, the American spouse of Edward VIII was great amateur of Lillet. She introduces Lillet to the high society, particularly at Fauchon, and into the upper-class hotels Parisian as George V or Ritz where she stayed regularly.
• 1953: in the first Ian Fleming's James Bond novel Casino Royale, James Bond invents and orders a Kina Lillet martini, which he named the "Vesper" after his love interest in the story.
He asks the bartender for a dry Martini, a fraction of a second later he adds to the order: «'A dry martini,' he said. 'One. In a deep champagne goblet.' 'Oui, Monsieur.' 'Just a moment. Three measures of Gordon's, one of vodka, half a measure of KINA LILLET. Shake it very well until it's ice-cold, then add a large thin slice of lemon-peel. Got it?' 'Certainly, monsieur.' The barman seemed pleased with the idea» The Vesper dry martini is both present in Casino Royale and Quantum of Solace films.
• 1960s: As the sixties started swinging, even presidential wives succumbed to Lillet's charms. As many women of US presidents and the New York high society even nowadays, Jacky Kennedy would ask for a Lillet.
• 1981: "Lillet" is the preferred drink of serial killer Hannibal Lecter in the series of books written by Thomas Harris. «… He lit the fire of shaggy chunk charcoal and made himself a drink. LILLET and a slice of orange over ice, while he considered the fond he had been working on for days. Dr Lecter followed the inspired lead of Alexandre Dumas in fashioning his stock...»
• 1999: In Episode 13, Season 1 of The Sopranos, entitled "I Dream of Jeannie Cusamano" Carmela Soprano and Father Phil Intantilo have a glass of Lillet.
• 2001: As the new millennium dawned, Alain Ducasse, the Michelin-starred chef with restaurants on both sides of the Atlantic, declared Lillet Blanc his favourite drink.
• 2002: In Nanny's Diary (Emma McLaughlin & Nicola Kraus), Lillet is quoted twice: «always in the fridge and on the shopping list! »
• 2010:
- In Little White Lies (2010 film) a "Lillet" advertisement during the airport scene.
- In the Douglas Preston and Lincoln Child Pendergast novels, Special Agent Pendergast is a regular drinker of Lillet over ice.
In "Dance of Death" : «At this, Pendergast abruptly rose and went to the kitchen. A moment later, D'Agosta heard the clink of ice in a glass. When the agent returned, he held a bottle of Lillet in one hand and a tumbler in the other. "Are you sure I can't interest you in a drink?" "No. Now tell me, for God's sake, what you mean." Pendergast splashed a few fingers of LILLET into the glass. "»