Type

Bitters


Colour

Red




Proof

56




Country of origin

Italy


Alcohol by volume

20.5–28%




Website

campari.com




Manufacturer

Campari Group







Flavour

Bitter, spicy and sweet




Similar

Negroni, Aperol, Vermouth, Martini, Apéritif
Italian bitter liqueurs campari aperol luxardo
Campari is an alcoholic liqueur, considered an apéritif (20.5%, 21%, 24%, 25%, or 28.5% ABV, depending on the country in which it is sold), obtained from the infusion of herbs and fruit (including chinotto and cascarilla) in alcohol and water. It is a bitter characterised by its dark red colour.
Contents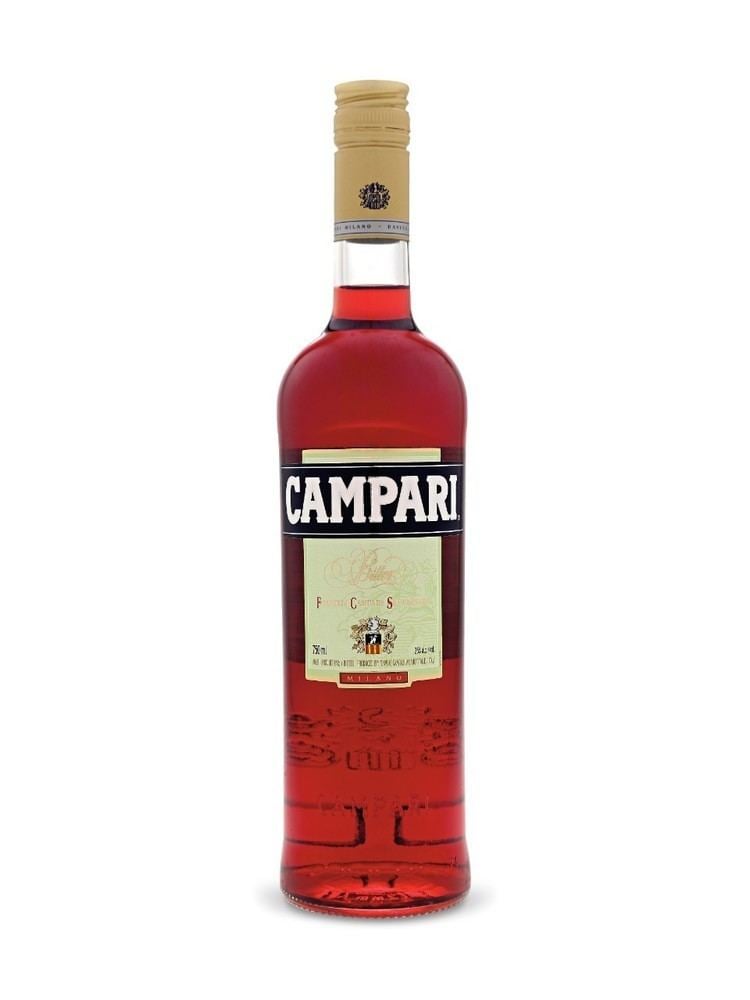 Campari is often used in cocktails and is commonly served with soda water or citrus juice, or with prosecco as a spritz. It is produced by the Alfredo Campari Group, a multi-national company based in Italy.
Red herring an original cocktail with singani coffee liqueur campari
History

Campari was invented in 1860 by Gaspare Campari in Novara, Italy. It was originally coloured with carmine dye, derived from crushed cochineal insects, which gave the drink its distinctive red colour. In 2006, Gruppo Campari ceased using carmine in its production.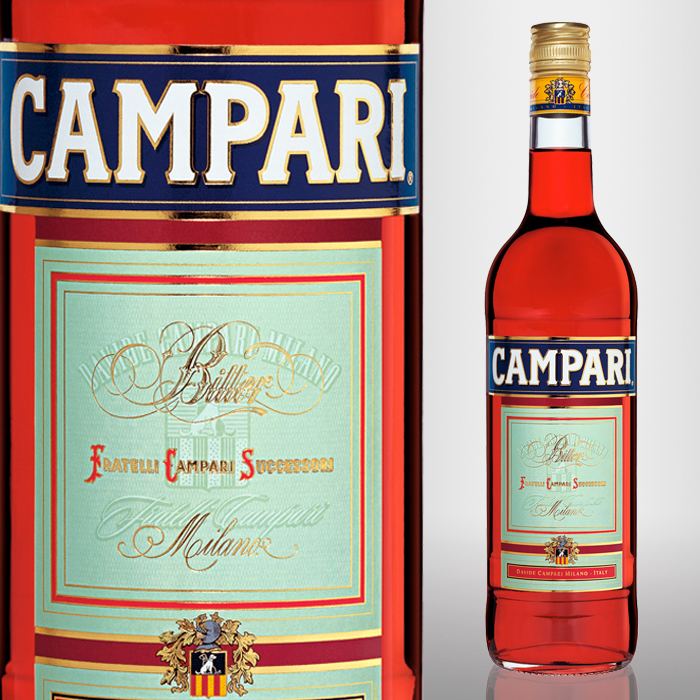 In 1904, Campari's first production plant was opened in Sesto San Giovanni, near Milan, Italy. The company required bars that bought Campari to display the Campari Bitters sign. Under the direction of Davide Campari, Gaspare's son, the company began to export the beverage, first to Nice in the heart of the French Riviera, then overseas. The Campari brand is now distributed in over 190 countries.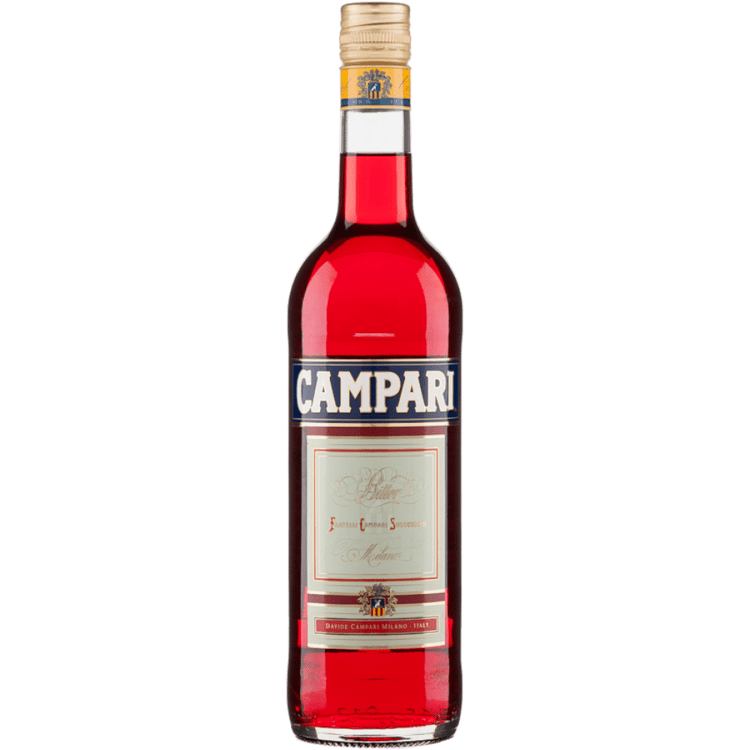 In the Italian market, Campari mixed with soda water is sold in individual bottles as Campari Soda (10% alcohol by volume). Campari Soda is packaged in a distinctive bottle that was designed by Fortunato Depero in 1932.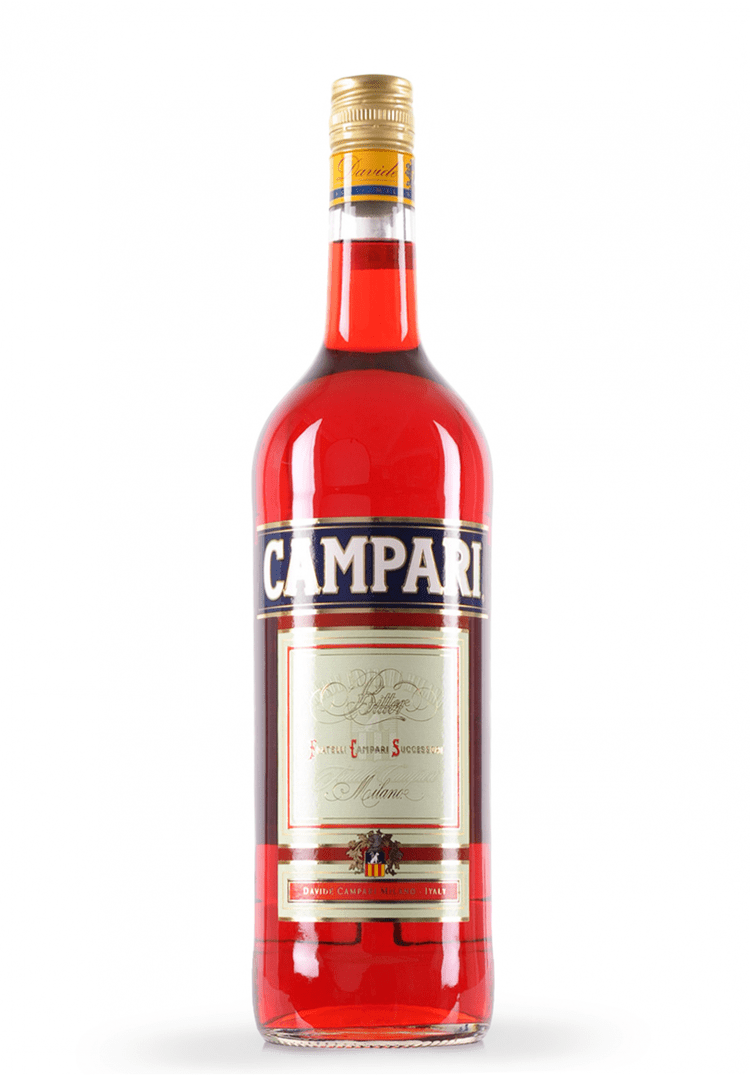 Campari is an essential ingredient in the classic Negroni cocktail, the Garibaldi cocktail, the Americano (which was named at a time when few Americans were aware of Campari), and the spritz (an aperitif popular in northern Italy).
In popular culture

Bill Murray's character Steve Zissou, in Wes Anderson's film The Life Aquatic with Steve Zissou, is seen drinking Campari.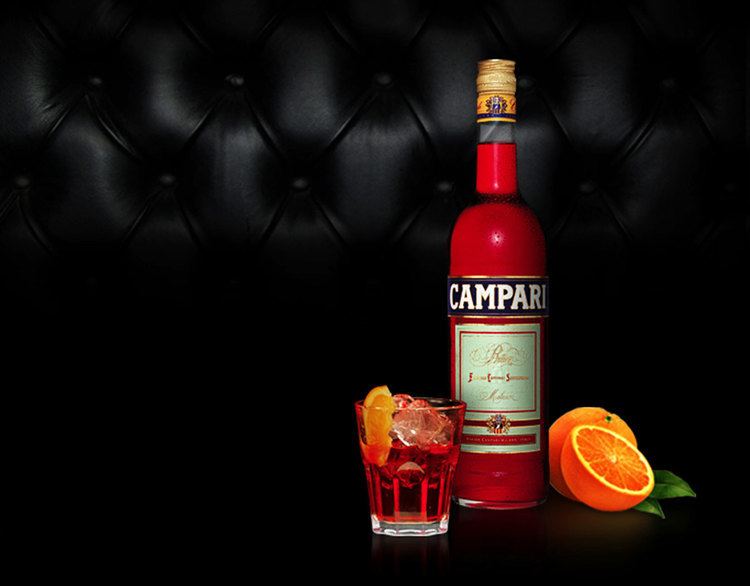 Candice Bergen's character in the Burt Reynolds's movie "Stick" drinks Campari and soda, ordering it by name several times.
Campari is drunk in the BBC series Call the Midwife.
Del Boy orders a Campari and Diet Coke in Only Fools and Horses.
In the Archer episode 'Skytanic', Pam Poovey orders a double Campari and vodka.
In Matthew Weiner's Mad Men, Salvatore Romano asks for a "Campari with a twist," in the episode titled "The Hobo Code".
In The Day of the Jackal, the title character is asked by his gunsmith, an Italian, if he would like another Campari.
Awards
Wine Enthusiast has reviewed Campari on a number of occasions, most recently giving it a score of "96–100" in 2011. Proof66 rates Campari in the Top 10 percentile of liqueurs in the world.
References
Campari Wikipedia
(Text) CC BY-SA