Nina Gordon & Louise Post / Veruca Salt - Seether (Unplugged) @ LA 7/19/2015
Louise Lightner Post (born December 7, 1966) is an American musician. She is best known for being the vocalist and guitarist of alternative rock band Veruca Salt, which she co-founded with Nina Gordon in 1992.
Contents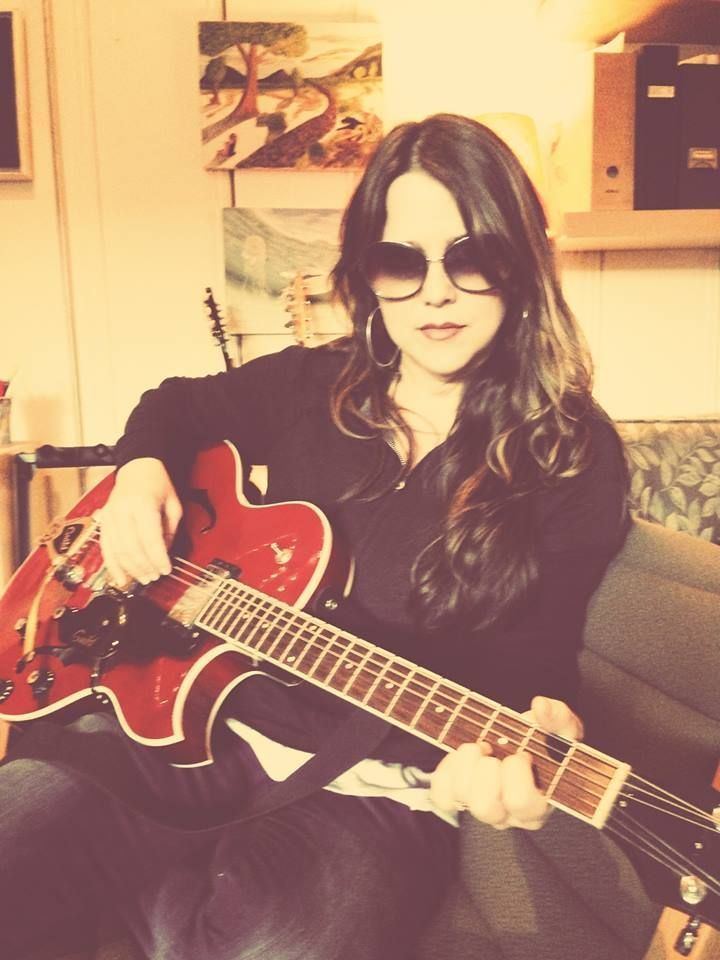 Touch dave grohl and louise post
Early life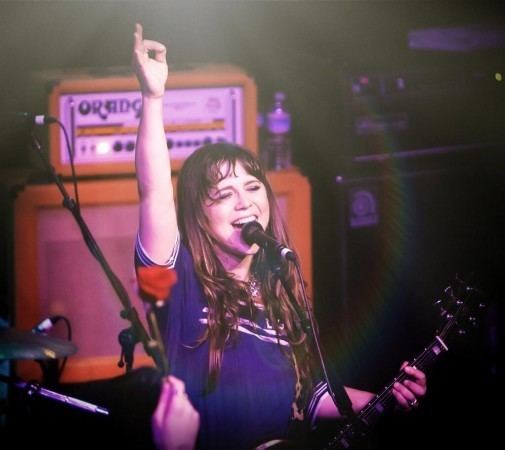 Post was born in St. Louis, Missouri. Her parents got divorced when she was nine years old. She began playing the piano at age seven, and participated in several musicals in high school. At age 16, Post founded an R&B band with her brother Eric. She later joined a funk cover band, which played at proms, college dances and bars.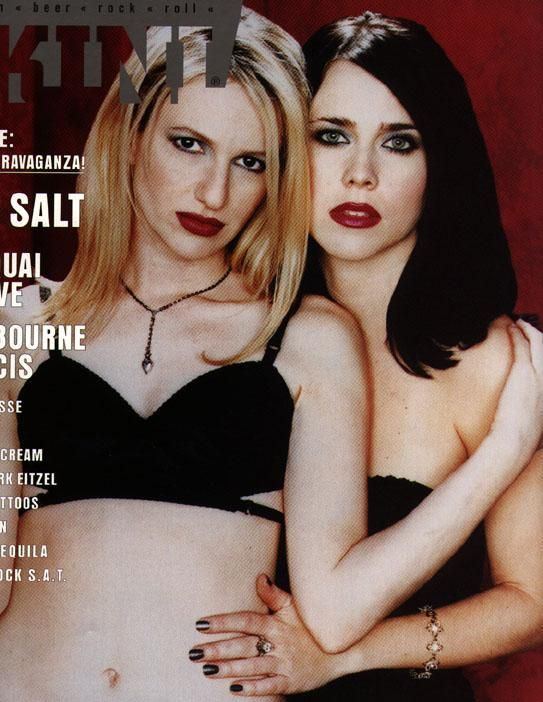 Post wrote her first song at age 16, inspired by Vanity 6. She performed a different song, also written by her, in a talent show, which she described as, "really, really bad, and I don't think I wrote another song until I was in college". She also stated: "I was desperate to express myself creatively and poetry filled that need, but songwriting was more satisfying, more gratifying and more fun".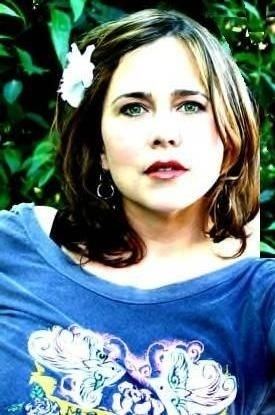 After graduating from Clayton High School, she moved to New York City and attended Barnard College. There, she joined an a cappella singing group. Post began playing guitar in her sophomore year of college, and after graduating with a major in English, went back to St. Louis. She then moved to Chicago, Illinois, and was unsure of which career to follow. There, she joined a theatre company, and was inclined to either become an actress or a musician.
Musical career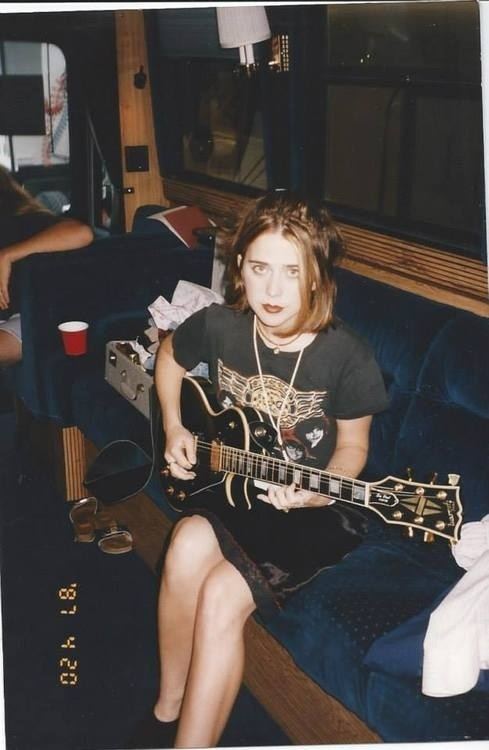 Shortly after meeting Nina Gordon, the two founded alternative rock band Veruca Salt in 1993, with addition of drummer Jim Shapiro, Gordon's brother, and bassist Steve Lack. Veruca Salt released a self-funded demo tape and shopped it to labels while playing a handful of small club shows. After a few Live concerts, the band was signed to Minty Fresh Records and began recording with producer Brad Wood, at the time popular for having produced Liz Phair's critically acclaimed album Exile in Guyville (1993).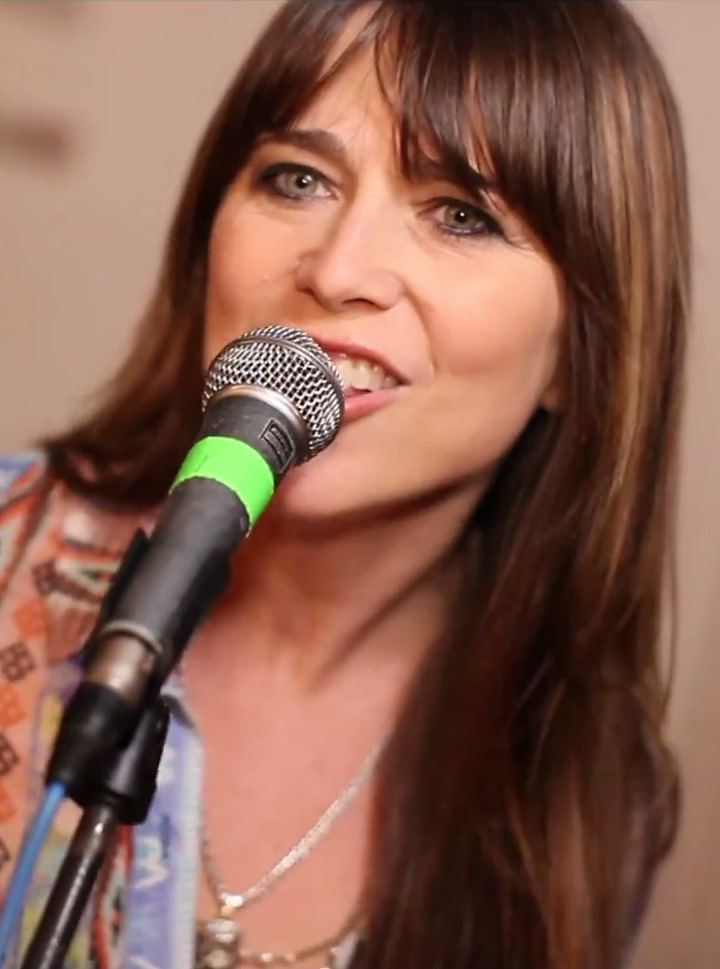 The band released a 7-inch single for the song "Seether", and later, their first full-length album, American Thighs on September 27, 1994, and re-released on November 8, 1994 by Geffen Records. The album peaked on the Billboard Top 20 at 69, and was eventually certified Gold. Other singles of the album included "All Hail Me" and "Number One Blind".
To support the album, the band begin touring as the opening acts for bands such as Hole, Live and PJ Harvey. In 1996, Veruca Salt released an EP, Blow It Out Your Ass It's Veruca Salt, produced by Steve Albini.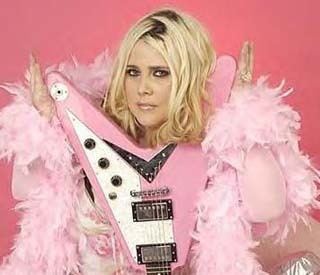 The group entered the studio with producer Bob Rock in 1997. Their second album, Eight Arms to Hold You, was released on February 11, 1997, and contained the hit "Volcano Girls", which was the opening theme for dark comedy film Jawbreaker. Another single, "Shutterbug", was performed by the band on Saturday Night Live.
In 1998, Gordon left the band and Post recruited new members. They then released another album, Resolver (2000). The new band's line-up toured in Summer 2001 and promoted the album in the United Kingdom. The band released an EP, Officially Dead, in 2003.
In 2005, the band's line-up was once again renewed, and released another EP, Lords of Sounds and Lesser Things, followed by a full-length album, IV (2006). In 2007, the group covered Neil Young's song "Burned" for a breast cancer benefit album. In 2012, the band's hiatus was announced on their official website.
In 2013, Veruca Salt announced the reunion of its original line-up on their Facebook page; on September 29, 2013, it was announced that they were working on new material, set to be released in 2014. On April 19, 2014, for Record Store Day, the band released a 10-inch vinyl disc, MMXIV, containing two new songs, "It's Holy" and "The Museum of Broken Relationships". In 2014, the band played several dates in the United States and Australia. The first post-reunion Veruca Salt album, Ghost Notes, was released on July 10, 2015 to favorable reviews.
Post appeared on Ken Reid's TV Guidance Counselor Podcast on August 7, 2015 and revealed that Veruca Salt were approached to host a FOX comedy variety show in the 90s.
Personal life
Post and bandmate Nina Gordon were very close friends for much of Veruca Salt's original years. By the late 1990s, the personal disagreements between the two increased, resulting in the departure of Gordon from the band. Veruca Salt's 2000 album, Resolver, the first one released without Gordon, contains lyrics that have been interpreted as "hostile" towards Gordon; however, they never explained the reasons behind their falling out publicly. In 2003, Post stated that the two had reconciled and were friends, but "not at the same intensity". In October 2006, Post complimented Gordon's solo career. In 2013, it was announced that Gordon had returned to Veruca Salt, with Post referring to her as "[her] best friend".
In the late 1990s, Post was in a relationship with Foo Fighters's vocalist and former Nirvana drummer Dave Grohl. It was said by Nina Gordon that the Foo Fighters song "Everlong" is about Post. Following their break-up, Post, during an inebriated performance in Melbourne in 1997, stated that Grohl had left her for Winona Ryder, which was later believed to be referred in Veruca Salt's song "Disconnected", which contains the lyrics: "It's kind of scary when your lover leaves you for a movie star". In 2006, Post stated: "It was a private relationship, but it got so much publicity. I didn't mean for it to happen. I'm friends with him now."
Post began dating The Brontosaur's frontman, musician Tony Parks, in 2001. The couple wed on March 30, 2008 in Las Vegas and have one daughter, Lila (born April 28, 2010).
Veruca Salt
American Thighs (1994)
Eight Arms to Hold You (1997)
Resolver (2000)
Officially Dead (2003)
Lords of Sounds and Lesser Things (2005)
IV (2006)
The track "Burned" on Cinnamon Girl: Women Artists Cover Neil Young for Charity (2008)
MMXIV (2014)
Ghost Notes (2015)
As Louise Post
The track "Sugar Mountain" on Cinnamon Girl: Women Artists Cover Neil Young for Charity (2008)
The songs "Touch" and "Saints In Love" with Dave Grohl.
References
Louise Post Wikipedia
(Text) CC BY-SA