Spouse

Colette Cunningham

Years active

1992–present

Parents

Kathleen Cunningham







Born

2 June 1961 (age 54) (

1961-06-02

)

Occupation

Actor,director,producer,Electrician

Children

Ellen Cunningham, Liam Cunningham Jr., Sean Cunningham

Movies and TV shows




Similar People

Charles Dance, Carice van Houten, Jack Gleeson, Nathalie Emmanuel, Rory McCann




Profiles



Liam cunningham george r r martin told me a game of thrones secret conan on tbs
Liam Cunningham (born 2 June 1961) is an Irish stage and screen actor. He is known for playing Davos Seaworth in the HBO epic-fantasy series Game of Thrones. He has been nominated for the London Film Critics' Circle Award, the British Independent Film Award, has won two Irish Film & Television Awards, and shared a BAFTA with Michael Fassbender, for their crime-drama short film Pitch Black Heist.
Contents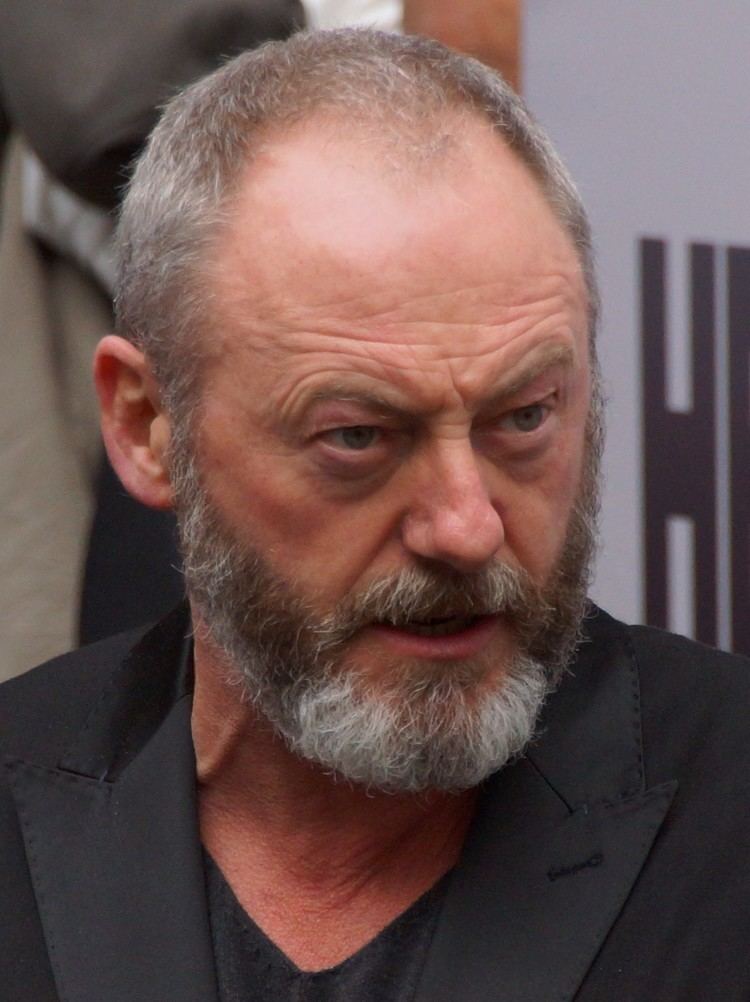 The Cast Remembers: Liam Cunningham on Playing Davos Seaworth | Game of Thrones: Season 8 (HBO)
Early life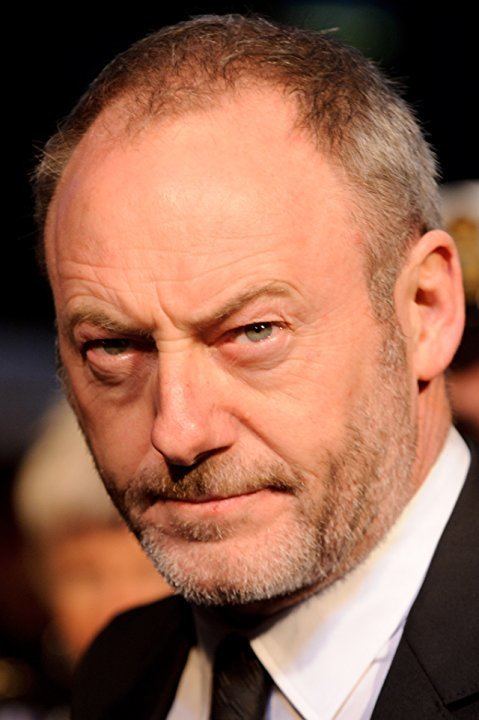 Cunningham was born in East Wall, which is an inner city area of the Northside of Dublin. He has three sisters and a brother, and was brought up in a Roman Catholic household. Cunningham dropped out of secondary school at 15 and pursued a career as an electrician. In the 1980s, Cunningham moved to Zimbabwe for three years where he maintained electrical equipment at a safari park and trained Zimbabwean electricians. After returning to Ireland, Cunningham became dissatisfied with his work as an electrician and decided to pursue his interest in acting. He attended acting classes and began to work in local theatre. He appeared in a production of "Studs" at The Tricycle Theatre in Kilburn, London.
Career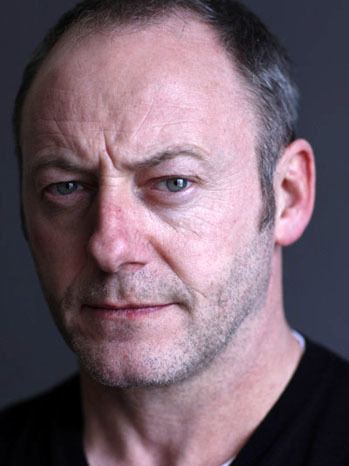 Cunningham's debut film role came in Into the West, where he played a police officer. His on-screen acting continued with roles in War of the Buttons, and A Little Princess, before making his first major break-out role in Jude, playing Phillotson. He continued with character roles in RKO 281, Falling for a Dancer, Shooting the Past, When the Sky Falls and Stranded. Cunningham came to international prominence with his role as Captain Ryan in the critically acclaimed, independent horror film, Dog Soldiers. Since then, he has starred in acclaimed films roles including, The Wind That Shakes the Barley, Hunger, The Guard, Black Butterflies and The Escapist and in numerous high budget British and American films including The League of Gentlemen's Apocalypse, The Mummy: Tomb of the Dragon Emperor, Clash of the Titans, Centurion, and Harry Brown. On television, he appeared as President Richard Tate in the BBC programme Outcasts.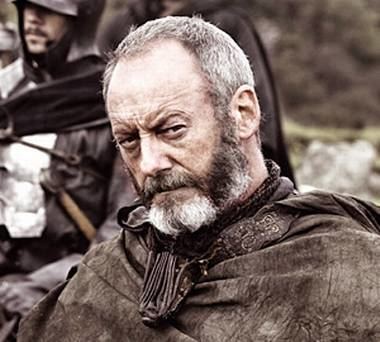 In 2012, Cunningham joined the main cast for the second season of HBO's Game of Thrones portraying former smuggler Davos Seaworth, and in 2013 he starred in The Numbers Station alongside John Cusack. He was also cast in season 5 of the BBC series Merlin as a sorcerer. He featured in the music video for "High Hopes" by Irish alternative rock band Kodaline from their EP The High Hopes. In April 2013, he was cast in the seventh season of the hit BBC1 series Doctor Who in the episode "Cold War", where he played Captain Zhukov, the commander of a Russian submarine in 1983 facing one of the Ice Warriors.
Personal life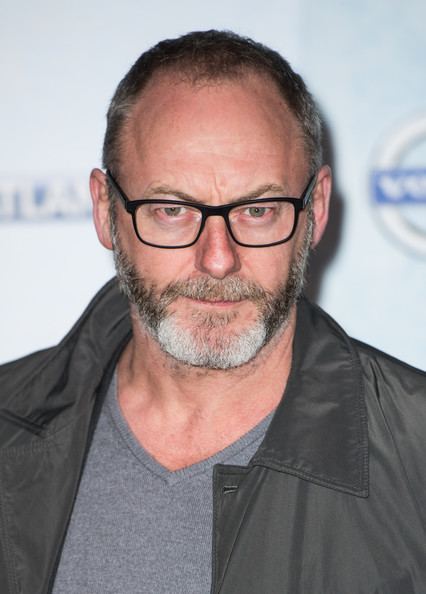 Cunningham currently resides in Dublin with his wife Colette, with whom he has three children, daughter Ellen and sons Liam Jr. and Sean.
Filmography
Actor
-
Squadron 42 (Video Game) (announced)
as
Captain Noah White
-
El problema de los tres cuerpos (TV Series) (filming)
2024
3 Body Problem (TV Series) (post-production)
as
Thomas Wade
- Episode #1.3 (2024)
- Episode #1.2 (2024)
- Episode #1.1 (2024) - Thomas Wade
2023
The Last Voyage of the Demeter
as
Captain Eliot
2022
Impact Winter (Podcast Series)
as
Jepson Belgrave
- Thicker Than Water (2022) - Jepson Belgrave
- Ancient History (2022) - Jepson Belgrave
- The Devil Doesn't Knock (2022) - Jepson Belgrave
- Church Cove (2022) - Jepson Belgrave
- The Blood of Who We Used to Be (2022) - Jepson Belgrave
- A Name or a Promise (2022) - Jepson Belgrave
- That Which Nothing Hunts (2022) - Jepson Belgrave
- Val Sans Retour (2022) - Jepson Belgrave
- Some Strange Shadow (2022) - Jepson Belgrave
- The Truth Unsaid (2022) - Jepson Belgrave
- Cold Snap (2022) - Jepson Belgrave
2021
Masters of the Universe: Revelation (TV Series)
as
Man-At-Arms / Duncan / Hooded Pilgrim
- The Gutter Rat (2021) - Man-At-Arms / Duncan (voice)
- Hope, For a Destination. (2021) - Man-At-Arms / Duncan (voice)
- Reason and Blood (2021) - Man-At-Arms / Duncan (voice)
- Comes with Everything You See Here (2021) - Man-At-Arms / Duncan (voice)
- Cleaved in Twain (2021) - Man-At-Arms / Duncan (voice)
- The Forge at the Forest of Forever (2021) - Man-At-Arms / Duncan (voice)
- The Most Dangerous Man in Eternia (2021) - Man-At-Arms / Duncan / Hooded Pilgrim (voice)
- The Power of Grayskull (2021) - Man-At-Arms / Duncan (voice)
2021
Domina (TV Series)
as
Livius
- Happiness (2021) - Livius
- Treason (2021) - Livius
- Nightshade (2021) - Livius
- Plague (2021) - Livius
- Secrets (2021) - Livius
- Family (2021) - Livius
- Rise (2021) - Livius
- Fall (2021) - Livius
2020
Solar Opposites (TV Series)
as
The Pupa
- Retrace-Your-Step-Alizer (2020) - The Pupa (voice)
2019
Rick and Morty (TV Series)
as
Balthromar
- Claw and Hoarder: Special Ricktim's Morty (2019) - Balthromar (voice)
2019
The Hot Zone (TV Series)
as
Wade Carter
- Hidden (2019) - Wade Carter
- Quarantine (2019) - Wade Carter
- Expendable (2019) - Wade Carter
- Charlie Foxtrot (2019) - Wade Carter
- Cell H (2019) - Wade Carter
- Arrival (2019) - Wade Carter
2012
Game of Thrones (TV Series)
as
Davos Seaworth
- The Iron Throne (2019) - Davos Seaworth
- The Bells (2019) - Davos Seaworth
- The Last of the Starks (2019) - Davos Seaworth
- The Long Night (2019) - Davos Seaworth
- A Knight of the Seven Kingdoms (2019) - Davos Seaworth
- Winterfell (2019) - Davos Seaworth
- The Dragon and the Wolf (2017) - Davos Seaworth
- Beyond the Wall (2017) - Davos Seaworth
- Eastwatch (2017) - Davos Seaworth
- The Spoils of War (2017) - Davos Seaworth
- The Queen's Justice (2017) - Davos Seaworth
- Stormborn (2017) - Davos Seaworth
- Dragonstone (2017) - Davos Seaworth
- The Winds of Winter (2016) - Davos Seaworth
- Battle of the Bastards (2016) - Davos Seaworth
- The Broken Man (2016) - Davos Seaworth
- The Door (2016) - Davos Seaworth
- Book of the Stranger (2016) - Davos Seaworth
- Oathbreaker (2016) - Davos Seaworth
- Home (2016) - Davos Seaworth
- The Red Woman (2016) - Davos Seaworth
- Mother's Mercy (2015) - Davos Seaworth
- The Dance of Dragons (2015) - Davos Seaworth
- The Gift (2015) - Davos Seaworth
- Kill the Boy (2015) - Davos Seaworth
- High Sparrow (2015) - Davos Seaworth
- The House of Black and White (2015) - Davos Seaworth
- The Wars to Come (2015) - Davos Seaworth
- The Children (2014) - Davos Seaworth
- The Laws of Gods and Men (2014) - Davos Seaworth
- Breaker of Chains (2014) - Davos Seaworth
- The Lion and the Rose (2014) - Davos Seaworth
- Mhysa (2013) - Davos Seaworth
- Second Sons (2013) - Davos Seaworth
- Kissed by Fire (2013) - Davos Seaworth
- Valar Dohaeris (2013) - Davos Seaworth
- Blackwater (2012) - Davos Seaworth
- The Prince of Winterfell (2012) - Davos Seaworth
- The Ghost of Harrenhal (2012) - Davos Seaworth
- Garden of Bones (2012) - Davos Seaworth
- The Night Lands (2012) - Davos Seaworth
- The North Remembers (2012) - Davos Seaworth
2017
Electric Dreams (TV Series)
as
General Olin
- Human Is (2017) - General Olin
2017
24 Hours to Live
as
Wetzler
2017
The Song of Wandering Aengus (Short)(voice)
2016
Easter Rising: Voice of a Rebel (Short)
as
Willie McNeive
2016
Fir Bolg (TV Series)
as
Gerry Burke
- Nochtadh (2016) - Gerry Burke
2015
The Childhood of a Leader
as
The Father
2015
Dusha shpiona
as
Hillsman
2015
The Musketeers (TV Series)
as
Belgard
- The Prodigal Father (2015) - Belgard
2014
I Am Here (Short)
as
Father
2013
Vera (TV Series)
as
Sam Harper
- Prodigal Son (2013) - Sam Harper
2013
SLR (Short)
as
Elliot Pane
2013
The Square of the Cube (Short)
as
Narrator (voice)
2013
Doctor Who (TV Series)
as
Captain Zhukov
- Cold War (2013) - Captain Zhukov
2013
The Numbers Station
as
Grey
2013
Kodaline: High Hopes (Music Video)
as
Man
2012
Merlin (TV Series)
as
Ruadan
- Arthur's Bane: Part Two (2012) - Ruadan
- Arthur's Bane: Part One (2012) - Ruadan
2012
Titanic: Blood and Steel (TV Mini Series)
as
Jim Larkin
- The 'Unsinkable' Sets Sail (2012) - Jim Larkin
- Danger Looms (2012) - Jim Larkin
- Good Man Down (2012) - Jim Larkin
- Stained Steel (2012) - Jim Larkin
- A City Divided (2012) - Jim Larkin
2012
Saving the Titanic (TV Movie)
as
Narrator (voice)
2011
Pitch Black Heist (Short)
as
Liam
2011
Strike Back (TV Series)
as
Daniel Connolly
- Project Dawn: Part 4 (2011) - Daniel Connolly
- Project Dawn: Part 3 (2011) - Daniel Connolly
2011
The Silence of Joan
as
Le capitaine anglais
2011
Camelot (TV Series)
as
Colfur
- Justice (2011) - Colfur
2011
Outcasts (TV Series)
as
Richard Tate
- Episode #1.8 (2011) - Richard Tate
- Episode #1.7 (2011) - Richard Tate
- Episode #1.6 (2011) - Richard Tate
- Episode #1.5 (2011) - Richard Tate
- Episode #1.4 (2011) - Richard Tate
- Episode #1.3 (2011) - Richard Tate
- Episode #1.2 (2011) - Richard Tate
- Episode #1.1 (2011) - Richard Tate
2011
Black Butterflies
as
Jack Cope
2011
The Guard
as
Francis Sheehy-Skeffington
2010
The Whistleblower
as
Bill Hynes
2010
Clash of the Titans
as
Solon
2009
Harry Brown
as
Sid Rourke
2009
Perrier's Bounty
as
The Mutt
2009
The Street (TV Series)
as
Tom Miller
- Smoke (2009) - Tom Miller
2009
Blood: The Last Vampire
as
Michael Harrison
2008
The Mummy: Tomb of the Dragon Emperor
as
Maguire
2008
Paris Noir (Short)
as
Douglas
2008
Hunger
as
Father Dominic Moran
2007
The Catherine Tate Show (TV Series)
as
Father
- Christmas Special (2007) - Father
2007
Anner House (TV Movie)
as
Neil Barry
2007
Northanger Abbey (TV Movie)
as
General Tilney
2007
The Wild West (TV Mini Series)
as
Wyatt Earp
- The Gunfight at the OK Corral (2007) - Wyatt Earp
2006
Afterlife (TV Series)
as
Jonathan
- Your Hand in Mine (2006) - Jonathan
2006
Murphy's Law (TV Series)
as
Drew Johnstone
- Episode #4.3 (2006) - Drew Johnstone
- Episode #4.2 (2006) - Drew Johnstone
- Episode #4.1 (2006) - Drew Johnstone
2006
Showbands II (TV Movie)
as
Tony Golden
2006
Last Night (Short)
as
Frank
2006
The Wind that Shakes the Barley
as
Dan
2006
Hotel Babylon (TV Series)
as
Adrian McBride
- Episode #1.8 (2006) - Adrian McBride
2005
The Clinic (TV Series)
as
Malcolm Keown
- Episode #3.7 (2005) - Malcolm Keown
- Episode #3.6 (2005) - Malcolm Keown
- Episode #3.5 (2005) - Malcolm Keown
- Episode #3.4 (2005) - Malcolm Keown
- Episode #3.3 (2005) - Malcolm Keown
2005
Breakfast on Pluto
as
1st Biker
2005
The League of Gentlemen's Apocalypse
as
Director
2005
Showbands (TV Movie)
as
Tony Golden
2004
Screwback (Short)
as
Harry
2004
Messiah: The Promise (TV Mini Series)
as
Pace Tierney
- Episode #1.2 (2004) - Pace Tierney
- Episode #1.1 (2004) - Pace Tierney
2003
The Crooked Man (TV Movie)
as
Hamilton
2003
The Card Player
as
John Brennan
2003
Prime Suspect: The Last Witness (TV Mini Series)
as
Robert West
- Part 2 (2003) - Robert West
- Part 1 (2003) - Robert West
2003
Final Demand (TV Movie)
as
David Milner
2002
The Abduction Club
as
John Power
2002
Stranded (TV Movie)
as
David Robinson
2001
Kommissarie Winter (TV Series)
as
MacDonald
- Dans med en ängel - Del 2 (2001) - MacDonald
- Dans med en ängel - Del 1 (2001) - MacDonald
2001
The Island of the Mapmaker's Wife
as
John Wyndham
2001
Revelation
as
Ft. Ray Connolly
2001
Attila (TV Mini Series)
as
King Theodoric
- Episode #1.2 (2001) - King Theodoric
- Episode #1.1 (2001) - King Theodoric
2001
Rebel Heart (TV Mini Series)
as
Michael Malone
- Episode #1.1 (2001) - Michael Malone
2000
A Likeness in Stone (TV Movie)
as
Bill Armstrong
2000
The Second Death (Short)
as
James Mangan
2000
When the Sky Falls
as
John Cosgrave (The Runner)
1999
RKO 281 (TV Movie)
as
Gregg Toland
1999
A Love Divided
as
Sean Cloney
1999
Too Rich: The Secret Life of Doris Duke (TV Mini Series)
as
Alec Cunningham-Reid
1999
Shooting the Past (TV Mini Series)
as
Christopher Anderson
- Part Three (1999) - Christopher Anderson
- Part Two (1999) - Christopher Anderson
- Part One (1999) - Christopher Anderson
1998
Falling for a Dancer (TV Movie)
as
Mossie Sheehan
1998
Sweety Barrett
as
Detective Bone
1997
My Brother's War
as
Little Boy In Back Of Jeep (uncredited)
1997
Police 2020
as
DCI Billy O'Connell
1997
The Doherty Brothers (Short)
as
Connor Doherty
1997
The Life of Stuff
as
Alex Sneddon
1994
Roughnecks (TV Series)
as
Chris
1995
Cracker (TV Series)
as
Stuart Grady / Grady
- Best Boys: Part 2 (1995) - Stuart Grady
- Best Boys: Part 1 (1995) - Grady
1995
First Knight
as
Agravaine
1995
A Little Princess
as
Capt. Crewe / Prince Rama
1995
Undercurrent
as
Greg Laughton
1994
War of the Buttons
as
The Master
1993
A Handful of Stars (TV Movie)
as
Stapler
1993
Poor Beast in the Rain (TV Movie)
as
Danger Doyle
1992
Heaven Only Knows (Short)
as
Paul Clarke
1992
Public Toilet (Short)
1992
Into the West
as
Policeman
Director
2003
The Clinic (TV Series) (3 episodes)
- Episode #3.8 (2005)
- Episode #3.7 (2005)
- Episode #1.6 (2003)
Producer
2011
Pitch Black Heist (Short) (executive producer)
Self
2023
Made in Hollywood (TV Series)
as
Self
- The Last Voyage of the Demeter/Til Death Do Us Part/Shortcomings (2023) - Self
2022
The 18th Irish Film & Television Academy Awards (TV Special)
as
Self - Presenter
2021
Syria's Lost Generation (Podcast Series)
as
Self - Host
2019
The 71st Primetime Emmy Awards (TV Special)
as
Self - Audience Member
2019
Belfast - Die gute neue Zeit (Documentary short)
as
Self - at a 'Game of Thrones' event
2019
Game of Thrones: The Last Watch (TV Movie documentary)
as
Self
2019
AfterBuzz TV's Spotlight On (TV Series)
as
Self
- The Hot Zone (2019) - Self
2019
Red Carpet Report (TV Series short)
as
Self
- The Hot Zone Premiere (2019) - Self
2015
Conan (TV Series)
as
Self - Guest
- Liam Cunningham (2019) - Self - Guest
- The Cast of 'Game of Thrones' (2017) - Self - Guest
- The Cast and Creators of 'Game of Thrones' (2016) - Self - Guest
- Paul Reubens/Liam Cunningham/Michael Kiwanuka (2016) - Self - Guest
- Peter Capaldi/The Stars of X-Men: Apocalypse (2015) - Self - Guest
- The Stars of The Walking Dead and Game of Thrones (2015) - Self - Guest
2014
Thronecast (TV Series)
as
Self
- The Long Night (2019) - Self
- The Wars to Come (2015) - Self
- The Laws of Gods and Men (2014) - Self
2019
60 Minutes (TV Series documentary)
as
Self - Actor (segment "Game of Thrones")
- Nancy Pelosi/Game of Thrones/Last Shot in Oakland (2019) - Self - Actor (segment "Game of Thrones")
2017
IMDb at San Diego Comic-Con (TV Series)
as
Self
- IMDb LIVE at San Diego Comic-Con 2017 (2017) - Self
2017
Durch die Nacht mit... (TV Series documentary)
- Liam Cunningham und Jim Sheridan (2017)
2016
The 2016 European Film Awards (TV Special)
as
Self - Presenter
2016
Good Morning America (TV Series)
as
Self - Guest
- Episode dated 20 April 2016 (2016) - Self - Guest
2014
11th Annual Irish Film & Television Awards (TV Special)
as
Self - Nominee
2013
Game of Thrones: Season 2 - Character Profiles (Video documentary short)
as
Davos Seaworth / Self
2011
Formula 1: BBC Sport (TV Series)
as
Self (segment: F1 Forum)
- The Monaco Grand Prix (2012) - Self (segment: F1 Forum)
- The Monaco Grand Prix (2011) - Self (segment: F1 Forum)
2012
Game of Thrones: Season 2 - Invitation to the Set (Video documentary short)
as
Davos Seaworth
2011
Game of Thrones: Season 2 - In Production, Belfast (Video documentary short)
as
Davos Seaworth
2011
The Making of 'The Guard' (Video short)
as
Self
2008
Xposé (TV Series)
as
Self
- Episode #4.112 (2010) - Self
- Episode #4.108 (2010) - Self
- Episode #4.21 (2009) - Self
- Episode #3.204 (2009) - Self
- Episode #2.243 (2008) - Self
2009
The 9th Meteor Ireland Music Awards (TV Special)
as
Self - Presenter
2008
The Fabulous Food Adventure (TV Series)
as
Self (2008)
2007
4th Irish Film and Television Awards (TV Special)
as
Self
2005
Keith Barry Live with Friends (TV Special)
as
Self
2005
The 2nd Meteor Ireland Music Awards (TV Special)
as
Self - Presenter
Archive Footage
2019
60 Minutes (TV Series documentary)
as
Self - Actor (segment "Game of Thrones")
- SGB/Huntington, WV/Game of Thrones (2019) - Self - Actor (segment "Game of Thrones")
2016
No Small Parts (TV Series documentary)
as
Self
- IMDb Exclusive #10 - Liam Cunningham (2016) - Self
References
Liam Cunningham Wikipedia
(Text) CC BY-SA