7,368 km²




1.95 million (2000)




Visayas




Tacloban, Sogod - Southern Leyte, Baybay, Palo - Leyte, Palompon



Leyte is an island in the Visayas group of the Philippines.
Politically, the island is divided into two provinces: (Northern) Leyte and Southern Leyte. Territorially, Southern Leyte Province includes the island of Panaon to its south. Biliran Island, to the north of Leyte Island, was formerly a sub-province of Leyte, and is now a separate province, Biliran Province.
The major cities of Leyte are Tacloban City, on the eastern shore at the northwest corner of Leyte Gulf, and Ormoc City, on the west coast.
Leyte today is notable for the geothermal electric power plants near Ormoc.
However, Leyte is most famous for its role in the reconquest of the Philippines in World War II. On 20 October 1944, General Douglas MacArthur waded ashore on Leyte, saying "I have returned". However, the Japanese did not give up so easily, as the ensuing Battle of Leyte proved, and convergence of naval forces resulted in the four-day Battle of Leyte Gulf, the largest naval battle in history.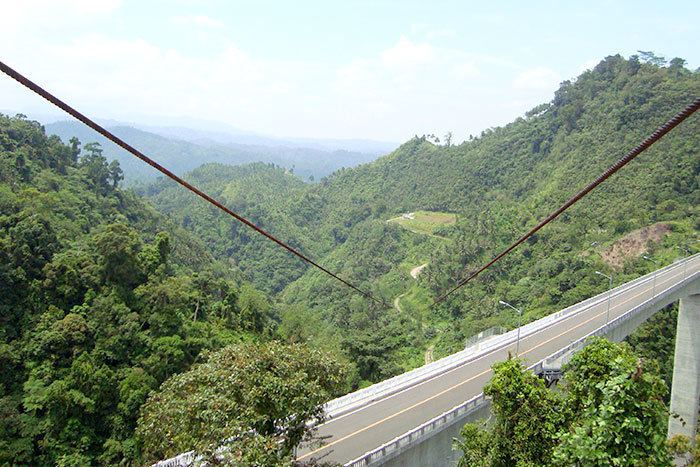 The island measures about 180 kilometres (110 mi) north-south and about 65 kilometres (40 mi) at its widest point. In the north it nearly joins the island of Samar, separated by the San Juanico Strait, which becomes as narrow as 2 km (1.2 mi) in some places. The island province of Biliran is also to the north of Leyte and is joined to Leyte island by a bridge across the narrow Biliran Strait. To the south Leyte is separated from Mindanao by the Surigao Strait. To the east, Leyte is somewhat "set back" from the Philippine Sea of the Pacific Ocean, Samar to the northeast and Dinagat Islands to the southeast forming the Leyte Gulf. To the west is the Camotes Sea.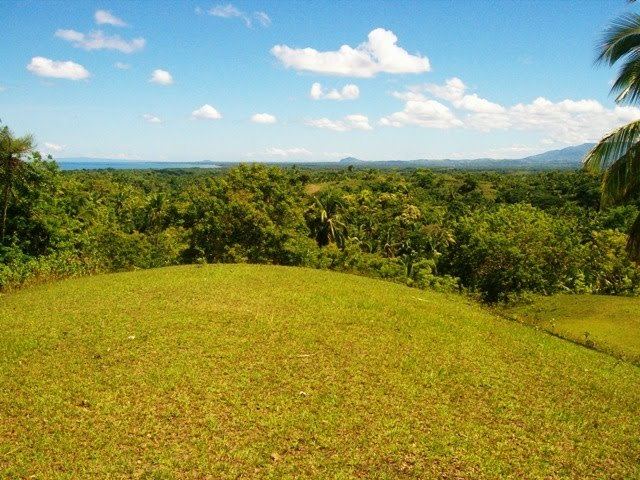 Leyte is mostly heavily forested and mountainous, but the Leyte Valley in the northeast has much agriculture.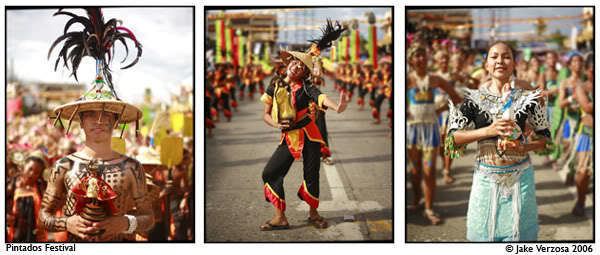 The Japanese film Nobi ("Fires on the Plain") is set on Leyte in 1945 (but was filmed in Japan).
Leyte Wikipedia
(,)http://3c9bl93o71m619w9kn2rfwinkdh.wpengine.netdna-cdn.com/wp-content/uploads/2014/07/Zip-Southern-Leyte.jpg(,)http://static.panoramio.com/photos/large/43055767.jpg(,)http://photos1.blogger.com/blogger/4089/2579/1600/LANDSLIDE%2520LANDSCAPE.0.jpg(,)http://www.climatechange.searca.org/images/stories/resources/showcases/other_pub/DPS_2013-2.png(,)https://c3.staticflickr.com/7/6147/6203297774_6269bc2b1c_b.jpg(,)http://www.insightguides.com/docs/images/thickbox/a8956ef9-7289-4722-a334-e289e2d0fa3a.Cagayan%2520River%2520066.jpg(,)https://gerryruiz.files.wordpress.com/2010/07/100710agasw-5956.jpg(,)http://globalengagement.usu.edu/studyabroad/files/programs/images/brochure_images/106/3/rsz_philippines_1_138.JPG(,)https://c1.staticflickr.com/9/8486/8201012095_8132e19d46.jpg(,)http://cache4.asset-cache.net/gc/126560414-philippines-southern-leyte-mangrove-shoots-gettyimages.jpg%3Fv%3D1%26c%3DIWSAsset%26k%3D2%26d%3DlLm3gwbywGwgsbe4djTpucHCVzCbsHYeKQ0zcOPGLOVkdukAM0FSoGgurRLyTKFU(,)http://www.y101fm.com/imagesarticles/june2011/lifestyle_060211_1.jpg
(,)http://iamtravelinglight.files.wordpress.com/2013/07/salad-kinilaw-fish-in-vinegar-grilled-fish-steak-pana-cotta-jasmine-restaurant-the-oriental-hotel-palo-leyte-philippines.jpg(,)http://iamtravelinglight.files.wordpress.com/2013/07/hinatukan-na-manok-native-chicken-in-coconut-milk-cucumber-lemonade-jasmine-restaurant-oriental-hotel-palo-leyte-philippines1.jpg(,)http://www.lynne-enroute.com/numlock/wp-content/uploads/2011/09/En-Route-Ocho-Seafood-and-Grill-Sen-Enage-Street-Tacloban-City-Leyte-Philippines-6589.jpg(,)http://farm4.staticflickr.com/3829/9303296347_bae1d31a3a_o.jpg(,)http://lifestyle.inquirer.net/files/2013/08/t0815col-micky_1.jpg(,)http://4.bp.blogspot.com/-Kpms8L1APlY/UeTU_Hf5QrI/AAAAAAAAF_8/6AGZlM3G8ko/s640/Dinner%2Bat%2BThe%2BOriental%2BLeyte.jpg(,)http://3.bp.blogspot.com/-ATvmTlKkj98/T4lsB3hc8GI/AAAAAAAAAz4/EjBQhaFYlvs/s1600/P7020355.JPG(,)http://2.bp.blogspot.com/_6fA6nDqQ5PA/TE7LfBTtifI/AAAAAAAAAcA/-ORhqu495fU/s1600/banagan%2Bin%2Bsilagoi.jpg(,)http://www.lynne-enroute.com/numlock/wp-content/uploads/2011/09/En-Route-Ocho-Seafood-and-Grill-Sen-Enage-Street-Tacloban-City-Leyte-Philippines-6582.jpg(,)http://cebu-life.img.jugem.jp/20080320_298253.jpg(,)https://pinoyspecialties.files.wordpress.com/2012/11/filipino-cuisine-dish.jpg(,)http://www.blancsablon.com/Philippines/hotel/leyte-park-resort-hotel/pictures/veranda.jpg(,)http://www.southernleytetimes.com/images/pagatpat1.jpg
(,)http://i112.photobucket.com/albums/n187/chorva_pic/original.jpg(,)http://www.asiaexplorers.com/pics/pintados-kasadyaan-festival-tacloban-city-leyte.jpg(,)http://www.southernleytetimes.com/images/Sakay-sakay2k10.gif(,)http://itsmegodece.files.wordpress.com/2013/07/1013538_604972012855169_1245587177_n.jpg(,)http://asianjournal.com/aj-magazines/wp-content/blogs.dir/10/files/2014/07/p-655x1207.jpg(,)https://365greatpinoystuff.files.wordpress.com/2010/07/pintados-kasadyaan-22.jpg(,)http://farm1.static.flickr.com/198/478387755_dfe96f6667.jpg(,)http://www.bonggaba.com/wp-content/uploads/2010/07/DSC_7177.jpg%3Ffbe077(,)http://i.ytimg.com/vi/-9mEOt2NvoI/hqdefault.jpg