Philippines




STI College - Ormoc


613.60 km2


Eastern Visayas




4th district of Leyte




Eric C. Codilla




178,605 (2007)



Ormoc is a city in the province of Leyte, Philippines. According to the 2010 census, it has a population of 191,200 people. Ormoc is the economic, cultural, commercial and transportation hub of western Leyte. Ormoc City is an independent component city, not subject to regulation from the Provincial Government of Leyte. However, the city is part of the IV Congressional District of Leyte together with Albuera, Kanaga, Merida, Palompon and Isabel.On 8 November 2013, the city was largely destroyed by Super Typhoon Yolanda (Haiyan), having previously suffered severe destruction and loss of life in 1991 from torrential flooding during Tropical Storm Thelma.
The citys name is derived from ogmok, an old Visayan term for "lowland" or "depressed plain".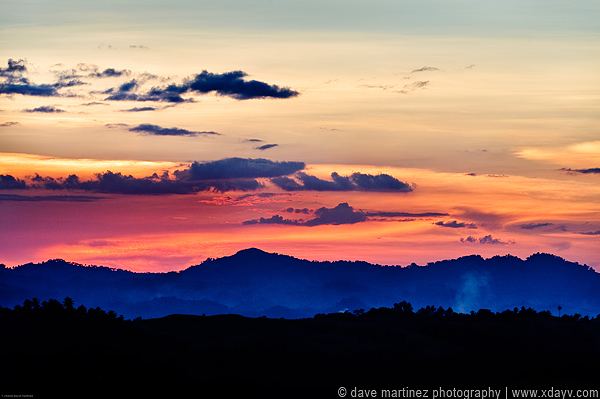 Ormoc City is a port city and is the largest city in Leyte by land area and the second largest in Eastern Visayas after Calbayog City in Samar. At the head of Ormoc Bay, the citys terrain is mostly of gently rolling plains. It is bounded on the northwest by the towns of Matag-ob and Merida, in the north by Kananga, in the northeast by the towns of Jaro, Pastrana and Dagami, and in the south by the town of Albuera. High mountain ranges separate Ormoc from the eastern portion of Leyte. Numerous rivers and streams traverse Ormoc. Among them are the Bao River in the north, Pagsangahan River in the west, the Bagong-bong River in the south, the Panilahan River also in the south and the Anilao and Malbasag Rivers which border the eastern and western flanks of Ormoc City Proper.
Kananga was created in 1950 from the barrios of Lonoy, Kananga, Rizal, Tugbong, Montebello, Aguiting, Tagaytay, Montealegre, Libungao, Naghalin, and Masarayao which all used to be part of Ormoc City.
Ormoc Citys economic base is a good mix of agriculture, aquaculture, industry, tourism, and commercial services. Sugar cane, rice and pineapple are the bulk produce of the agricultural sector.
Tourism highlights include:
Lake Danao is a violin shaped lake 3 km long at an elevation of 2,100 feet (640 m) above sea level. There are floating cottages, and boats are available for hire and a future zipline
Tongonan Hotsprings National Park is a valley of geothermal power source that can supply electricity to the whole region. The first geothermal plant to operate in the Philippines.
Leyte Golf and Country Club is a golfing resort covering more than 80 hectares of semi-rolling terrain, located 7 km from the heart of Ormoc City.
Pineapple Plantation lies in 210 hectares in rolling terrain located north of the city Brgy. Hibunawon. Ormocs Queen Pineapple is famous for its sweetness, a favourite pasalubong, and the unofficial icon of the city.
Centennial Park, located in the city, is a leisure and picnic ground for the young and old alike.
Cave, located RM Tan.
Ormoc Wikipedia
(,)http://vigattintourism.com/assets/article_main_photos/optimize/1344849783pdS1B0GS.jpg(,)http://tongonan-ormoc.com/wp-content/uploads/2014/09/img3.png(,)http://www.zamboanga.com/z/images/5/5b/Ormoc_city_hall_01.jpg(,)http://img.photobucket.com/albums/v307/ngtm1r/AB-25oftheFarEastAirForces38thBombGrouproarsinoveraJapanesedestroyerinOrmocBayLeyte_zpsf93ee784.jpg(,)http://www.militaryhistoryonline.com/wwii/articles/images/ormoc1.jpg(,)http://upload.wikimedia.org/wikipedia/commons/3/3c/Ormoc_Pier.png(,)http://photos1.blogger.com/blogger/937/3987/1600/Old_Ormoc_Big.jpg(,)http://4.bp.blogspot.com/-GkdRgbEcSJE/UjAyY9L44jI/AAAAAAAAAK0/dOG9jdmjxy4/s1600/10604896.png(,)http://g-ecx.images-amazon.com/images/G/01/books/macmillan_gms/Fordlandia_p.90.jpg
(,)http://www.xdayv.com/wp-content/uploads/2012/10/DM1_0125_052010_ormoc_davemartinezphotography.jpg(,)http://photos1.blogger.com/blogger/4089/2579/1600/LANDSLIDE%2520LANDSCAPE.0.jpg(,)http://jsabelino.files.wordpress.com/2009/07/albuera.jpg(,)https://jsabelino.files.wordpress.com/2009/07/2008.jpg(,)https://jsabelino.files.wordpress.com/2009/07/banka.jpg(,)https://c1.staticflickr.com/5/4048/4626428091_8efafaa3ca_z.jpg(,)http://1.bp.blogspot.com/_NMxkdl31qiE/TTxMTGP26JI/AAAAAAAAADU/E6085mRLFKo/s640/_MG_7524.JPG(,)http://farm5.static.flickr.com/4154/5186590379_7266f18aa7_m.jpg(,)https://farm3.static.flickr.com/2313/2456684762_91ac766e6b.jpg(,)http://www.rome2rio.com/i/Central-Cebu-Protected-Landscape/Ormoc(,)http://mw2.google.com/mw-panoramio/photos/medium/27231691.jpg
(,)http://media-cdn.tripadvisor.com/media/photo-s/03/74/40/2d/sal-s-bar-and-restaurant.jpg(,)https://fbcdn-sphotos-c-a.akamaihd.net/hphotos-ak-xaf1/t31.0-8/c0.0.851.315/p851x315/468321_285042691597809_781242438_o.jpg(,)http://i39.tinypic.com/t5m3pi.gif(,)http://media-cdn.tripadvisor.com/media/photo-s/03/9c/2d/22/tempura-haus.jpg(,)http://www.mb.com.ph/wp-content/uploads/2014/11/2131.jpg(,)http://media-cdn.tripadvisor.com/media/photo-s/01/de/5c/2e/ocho-seafood-grill.jpg(,)http://media-cdn.tripadvisor.com/media/photo-s/06/3e/86/16/roma-cafe-bar.jpg(,)http://www.greenearthheritage.org/wp-content/uploads/tourne-dish-2-600x374.jpg(,)https://c2.staticflickr.com/4/3832/8983683082_8f3d9425c7.jpg(,)https://c2.staticflickr.com/4/3727/8781401124_40d52eacdd.jpg(,)https://c2.staticflickr.com/4/3844/14384898239_b0c9965abd.jpg
(,)http://sphotos.ak.fbcdn.net/hphotos-ak-ash2/hs136.ash2/40141_458634672359_315172557359_5443504_2919958_n.jpg(,)http://sphotos.ak.fbcdn.net/hphotos-ak-snc4/hs919.snc4/73232_458251292359_315172557359_5436953_6697045_n.jpg(,)http://sphotos.ak.fbcdn.net/hphotos-ak-snc4/hs814.snc4/69405_10150292487500346_612470345_14873135_7806142_n.jpg(,)https://fbcdn-sphotos-g-a.akamaihd.net/hphotos-ak-frc3/1395186_10200856649520862_785883612_n.jpg(,)http://i893.photobucket.com/albums/ac138/nationalguard_ssc/masskara%25202010%2520for%2520ssc/masskara64.jpg(,)http://www.metrokelan.com/oc-content/uploads/61/6486.jpg(,)http://faq.ph/wp-content/uploads/2014/09/Sangyaw-festival-2014.jpg(,)https://pagemark.files.wordpress.com/2011/03/b3.jpg(,)http://visayanbizpost.com/clients/visayanbizpost/TugobFestival.jpg(,)http://visayanbizpost.com/clients/visayanbizpost/OrmocCityHighSchool1.jpg(,)https://pagemark.files.wordpress.com/2011/03/bacolod_masskara_festival2.jpg(,)https://mnpalacao.files.wordpress.com/2013/10/d81a3-463140_219195664851102_100002820116191_332139_743721963_o.jpg
(,)http://www.help-ev.de/blog/wp-content/gallery/philippinen-fischzucht/sam_2010-1.jpg(,)http://rebuildormoc.com/wp-content/uploads/2014/05/7.Lake-Danao-Natural-Park_20120420_10_56_44.jpg(,)http://leytetravel.com/images/leyte/7.jpg(,)http://static.rappler.com/images/EDC-leyte-powerplant.jpg(,)http://www.aseantourism.travel/media/images/ckeditor/images/riverbig-3.JPG(,)http://photos-d.ak.fbcdn.net/hphotos-ak-frc3/t1.0-0/q79/c0.79.960.562/s480x480/1655950_199552226909930_1611227841_n.jpg(,)http://travelauthenticphilippines.com/wp-content/uploads/leyte_5_philippines.jpg(,)http://assets.rappler.com/DE803267E5274AAAAC54D4D017103197/img/EB9B7CFF54804773BE7D84042E79391A/ormoc-classroom-20150327-001.jpg(,)http://photos-h.ak.fbcdn.net/hphotos-ak-frc3/t1.0-0/q71/c0.79.960.562/s480x480/1538880_199554523576367_63692994_n.jpg
(,)http://img600.imageshack.us/img600/2729/lakedanao.jpg(,)http://callezaragosa.com/gerryruizphotoblog/wp-content/uploads/2011/02/110211OrmocTourW-8626.jpg(,)http://roamingcouple.com/wp-content/uploads/2013/02/45756_10150252938155532_4665729_n.jpg(,)http://media-cdn.tripadvisor.com/media/photo-s/02/7e/a8/1d/filename-lake-danao-017.jpg(,)http://gallery.tripsiders.com/var/albums/Places/167377_10150091718038819_676458818_6051838_7069567_n.jpg%3Fm%3D1358331678(,)http://philippines4backpacker.com/images/img0215.jpg(,)http://i762.photobucket.com/albums/xx265/Albay_Kodaks/leyte014.jpg(,)http://vigattintourism.com/assets/article_main_photos/optimize/1344672351AU2okP3E.jpg(,)https://rosefemme.files.wordpress.com/2012/04/capitancillo-19.jpg(,)http://www.ormoc.gov.ph/tourism/images/flyers.jpg(,)http://www.etravelpilipinas.com/tourism_news/images2/Sabin-Resort-Hotel-Ormoc-Leyte.jpg(,)http://msyenpana.weebly.com/uploads/1/8/7/2/18720482/2147284_orig.jpg(,)http://www.dutchpickle.com/wp-content/uploads/2009/08/ormoc-city-waterfront-006.jpg