Country

Philippines




Language spoken

Cebuano Filipino Waray-waray English




Area

459.34 km2


Region

Eastern Visayas




District

5th district of Leyte




Founded

1620 1910 16 June 2007




Mayor

Carmen Cari (LP)



Baybay is a fourth income class component city located on the western coast of the province of Leyte, Philippines. It is bounded by Camotes Sea to the west, Albuera to the north, Inopacan to the south, Burauen, La Paz and MacArthur to the northeast, Javier to the east, and Abuyog and Mahaplag to the southeast.
Contents
Map of Baybay
The climate is of Coronas Climate type IV, which is generally wet with no particularly discernible seasons. Its topography is generally mountainous in the eastern portion as it slopes down west towards the shore line. Generally an agricultural city, the common means of livelihood are farming and fishing. Some are engaged in hunting and in forestal activities. The most common crops grown are rice, corn, abaca, root crops, fruits, and vegetables. Various cottage industries can also be found in Baybay such as bamboo and rattan craft, ceramics, dress-making, fiber craft, food preservation, mat weaving, metal craft, furniture manufacture and other related activities.
Also, it is the home of the premier university of the Visayas and also in Philippines and one of the leading schools in Southeast Asia on agricultural research, and was called as Resort University, the Visayas State University.
Baybay is a major port on the central west coast of Leyte, Philippines, where ferries leave for Cebu and other islands. It has also the Baybay Public Terminal, which serves routes from Tacloban, Ormoc, Maasin, Manila, Davao City and some other major towns in Leyte, Southern Leyte and Samar provinces.
According to the 2010 census, it has a population of 102,841.. With an area of 45,934 hectares (460 km2; 180 sq mi), it is the second largest city in the province after Ormoc City. Formerly, Baybay was the biggest town in Leyte in terms of population and second in terms of land area, after Abuyog.
Culture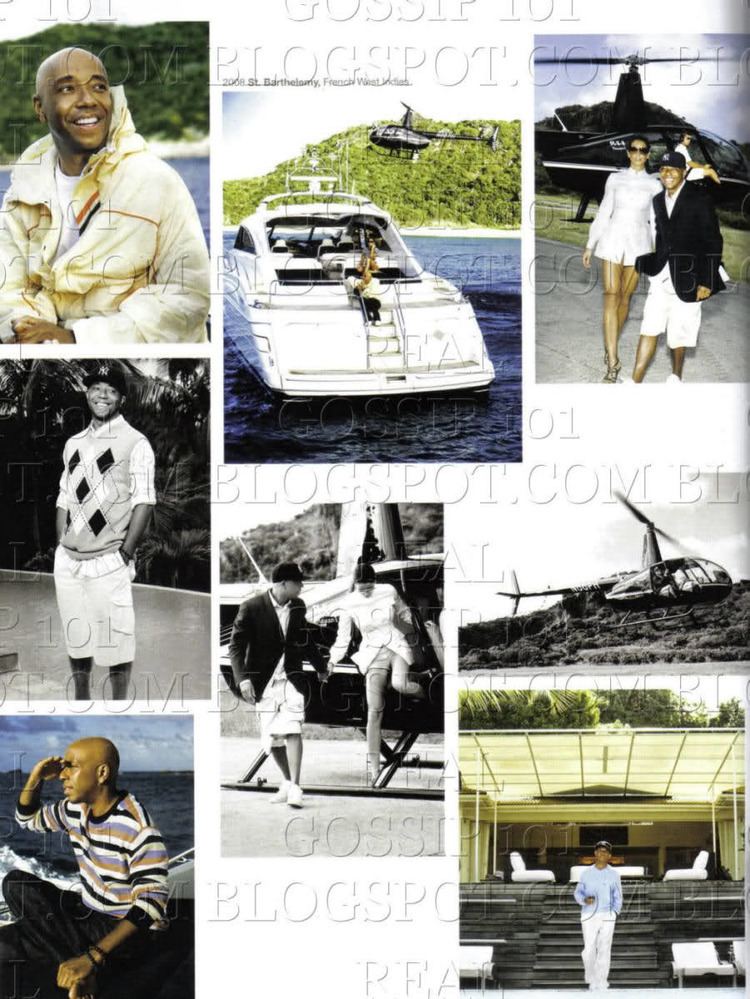 Baybay is a hub of business and industry for the western coast of Leyte, with a commercial service sector in the city that includes banks, virtual assistance centers, restaurants, cafes, night spots, sports centers, as well as retail and wholesale stores. The citys seaside promenade is the most visited, especially at night-time.
Festivals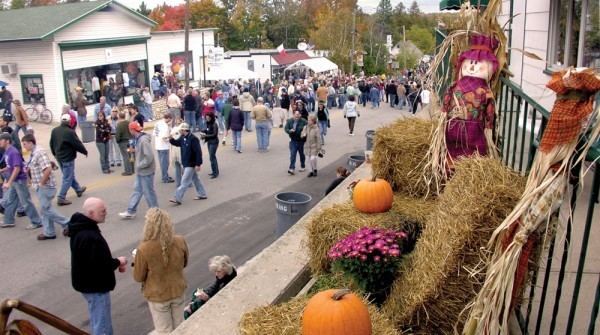 Binaybayon Festival - is the Citys Festival, is celebrated every 27th day of December (the city fiesta) in honor of the Patroness of Baybay, Our Lady of Immaculate Conception for the blessings that she gave every year. It also depicting the rich history of Baybay and also, showing the main source of livelihood of most Baybayanons like fishing, farming and weaving.
Halaran Festival - is celebrated at Brgy. Sto. Rosario every month of October in honor of the Holy Rosary. It also depicting the history of Brgy. Sto. Rosario and also, it shows the main source of livelihood among residents in the place which is fishing, because the barangay itself is resided beside in the seashore.
Sirong Festival - is celebrated at Brgy. Pomponan every 13th day of June in honor of Saint Anthony of Padua. Like other festivals in Baybay, it also showing the history of Brgy. Pomponan and its main source of livelihood which is farming.
References
Baybay Wikipedia
(Text) CC BY-SA
(,)http://www.alamedainfo.com/Alameda_Duflot_Map_1844.jpg(,)http://journals.hil.unb.ca/journalimages/AGEO/2009/Vol_45/ageo45art01_fig4.jpg(,)http://www.whangaroa.co.nz/Pics/7809/Waitangi%2520Mission%2520Station,%2520Whangaroa.jpg(,)http://www.alamedainfo.com/South_Shore_Alameda_CA_PC.jpg(,)http://cdn.abclocal.go.com/content/creativecontent/images/cms/278967_1280x720.jpg(,)http://cdn.abclocal.go.com/content/creativecontent/images/cms/278974_1280x720.jpg
(,)http://31.media.tumblr.com/48f9e5f478681cea3d853d4701523778/tumblr_mpcxajFH8Y1qjvnc4o1_1280.jpg(,)http://landscapeinvocation.com/wp-content/uploads/2012/07/Super-Trees-051-580x283_c.jpg(,)http://www.public-domain-image.com/cache/nature-landscapes-public-domain-images-pictures/bay-public-domain-images-pictures/bay-panorama-nature-landscape_w725_h544.jpg(,)http://24.media.tumblr.com/5f31bd53fb1b467ec97e07f04001bb9c/tumblr_mg3lia8wZ21qjvnc4o1_r1_500.jpg(,)http://static.dezeen.com/uploads/2012/06/dezeen_Gardens-By-The-Bay-by-Grant-Associates-and-Wilkinson-Eyre_1.jpg(,)http://cache1.asset-cache.net/gc/lpi4016_23-cooks-bay-landscape-french-polynesia-gettyimages.jpg%3Fv%3D1%26c%3DIWSAsset%26k%3D2%26d%3Db95Qj7E5iPl37%252FnFmWwITUsMK92aSAfDoaT9BNnlHq4%253D(,)http://cache4.asset-cache.net/xc/467288129.jpg%3Fv%3D2%26c%3DIWSAsset%26k%3D2%26d%3DiTxixuPjI6y1Uz7LCO-4MjmODStg9Ln1S3GcIeYNzXwhidlOnfxvEkuyl8DQ9sj40(,)http://static.dezeen.com/uploads/2012/06/dezeen_Gardens-By-The-Bay-by-Grant-Associates-and-Wilkinson-Eyre_12.jpg(,)http://us.123rf.com/450wm/pilens/pilens1205/pilens120500116/13585360-view-of-beautiful-coastal-landscape-of-new-zealand-marlborough-sounds-anakoha-bay-and-cook-strait.jpg
(,)http://www.mossbeachdistillery.com/images/home_ss/05-torres-597px.jpg(,)http://media-cdn.tripadvisor.com/media/photo-s/02/e1/8e/ca/windows-on-the-bay-restaurant.jpg(,)http://media-cdn.tripadvisor.com/media/photo-s/03/e1/02/ba/inside-the-restaurant.jpg(,)http://www.bringfido.com/site_media/images/thumbs/miramar.JPG(,)http://media-cdn.tripadvisor.com/media/photo-s/01/65/60/dd/dock-of-the-bay-restaurant.jpg(,)http://media-cdn.tripadvisor.com/media/photo-s/03/1b/cb/84/pelican-bay-restaurant.jpg(,)https://fbcdn-sphotos-g-a.akamaihd.net/hphotos-ak-ash2/v/t1.0-9/943708_575099412521229_1500325016_n.jpg%3Foh%3D7209b3770e0777d0d81be35e03631e8c%26oe%3D559AAD65%26__gda__%3D1436736450_4b4789bc687f43b98fca052144bbc730(,)http://www.littlebaybrighton.co.uk/wp-content/uploads/2012/10/Little-Bay-Brighton-18.jpg(,)http://www.blogto.com/listings/restaurants/upload/2012/03/2012314-lychee-bay.jpg(,)http://media-cdn.tripadvisor.com/media/photo-s/01/f8/3d/52/little-bay-restaurant.jpg(,)http://alamarlebaneserestaurant.com.au/Al-Amar%2520179_490.jpg(,)http://www.innatthetides.com/bpimages/lb_home/Restaurant.jpg
(,)http://www.cometosisterbay.com/wp-content/uploads/2011/04/fall-fest-sister-bay-bowl-600x335.jpg(,)http://ptd.com.ph/wp-content/uploads/2013/03/Binaybayon-Festival-3.jpg(,)http://upload.wikimedia.org/wikipedia/commons/b/b8/Sirong_Festival_2008.jpg(,)https://venlabroblog.files.wordpress.com/2012/11/samarfest1.jpg(,)https://suroysuanoy.files.wordpress.com/2012/06/empanada-festival.jpg(,)http://mrfunanimous.files.wordpress.com/2012/08/ati-atihan-festival-2.jpg(,)http://www.themillcasino.com/blog/wp-content/uploads/2013/03/Screen-shot-2013-03-06-at-11.18.32-AM.png(,)http://www.cometosisterbay.com/wp-content/gallery/fall-fest/20101015_lvp9426.jpg(,)http://farm3.static.flickr.com/2624/4169294698_6b6251abf3.jpg(,)http://farm3.static.flickr.com/2517/4169290954_7bd439cb79.jpg(,)http://www.behindcity.com/images/articleimages/1755/image1144.jpg(,)http://farm3.static.flickr.com/2520/4045839939_c102651cd8.jpg
(,)http://i30.tinypic.com/s612ex.jpg(,)http://vernabob.com/blog/wp-content/uploads/2014/04/easter-baybay.jpg(,)https://kpbs.media.clients.ellingtoncms.com/img/photos/2011/08/16/syb_sbfounders_tx700.jpg%3F8e0a8887e886a6ff6e13ee030987b3616fc57cd3(,)http://cache4.asset-cache.net/gc/454003375-the-bay-of-naples-engraving-by-anton-hermann-gettyimages.jpg%3Fv%3D1%26c%3DIWSAsset%26k%3D2%26d%3DGkZZ8bf5zL1ZiijUmxa7QexqcQyCspMkgcx7CDQGer7oujr%252BqTR%252ByLDdYTaTaGHs(,)http://40.media.tumblr.com/tumblr_m2f8trS0Yd1qhw7nqo1_500.jpg
(,)http://media-cdn.tripadvisor.com/media/photo-s/00/1d/f8/d6/bakwitan-falls-baybay.jpg(,)http://philippines4backpacker.com/images/img0215.jpg(,)http://www.vspiritcruises.com/wp-content/uploads/2014/04/Great-Barrier-Reef.jpg(,)http://vigattintourism.com/assets/tourist_spots_photos/optimize/1346490570kmlQX82Y.jpg(,)http://upload.wikimedia.org/wikipedia/commons/0/09/BayBay_Boulevard.jpg(,)https://suroysuanoy.files.wordpress.com/2012/06/plaza-rizal-obelisk-in-baybay.jpg(,)http://philippines4backpacker.com/images/img0214.jpg(,)http://i.ytimg.com/vi/SkONocwgTtI/hqdefault.jpg(,)http://i.ytimg.com/vi/rCMU-0KMQaU/maxresdefault.jpg(,)https://venewsblog.files.wordpress.com/2012/08/baybay4.jpg(,)http://upload.wikimedia.org/wikipedia/commons/3/33/Dao_dao_Islands.jpg