You are my mla full video song sarrainodu allu arjun rakul preet telugu songs 2016
Sarrainodu (English: The Correct Man) is a 2016 Indian Telugu-language action-masala film written and directed by Boyapati Srinu. Produced by Allu Aravind under the Geetha Arts banner, it features Allu Arjun, Aadhi Pinisetty, Rakul Preet Singh and Catherine Tresa in the lead roles while Srikanth appears in a supporting role. S. Thaman composed the film's score and soundtrack. Rishi Punjabi is the cinematographer. The film had a theatrical release on 22 April 2016. Upon release the movie garnered mixed to positive reviews ending up as super hit at the box office.
Contents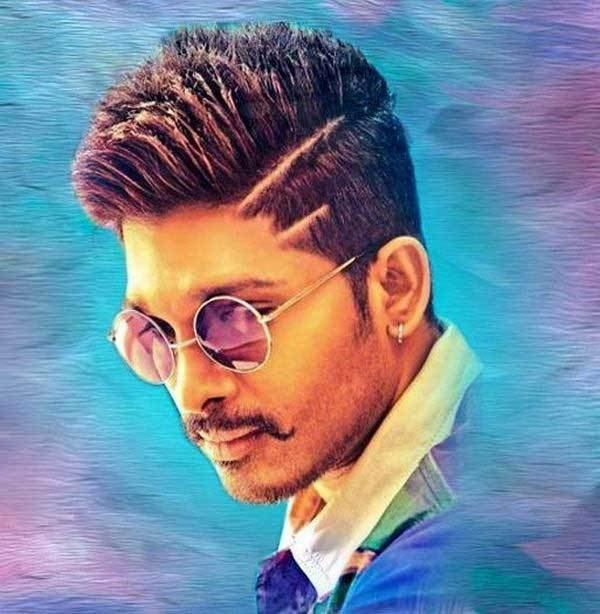 Plot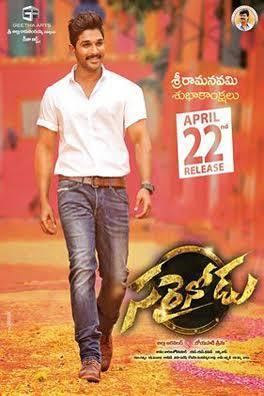 Dhanush (Aadhi) is the son of the Chief Minister (Kitty). He kills a farmer for refusing to give up his lands. Gana (Allu Arjun) is an ex-military youth who beats up crooked people those whom cannot be punished by the law due to faults in the legal system. He is raised by his paternal uncle Sripati (Srikanth). He is berated by his father Umapati (Jayaprakash) for leaving the military and not having an aim in life. He is sent to meet his prospective bride Mahalakshmi (Rakul Preet Singh) to a neighboring village one day, daughter of his father's friend and also a sincere IAS Officer besides politician, Jaya Prakash (Saikumar Pudipeddi). But he meets a lady, Hansitha Reddy (Catherine Tresa), who is revealed to be the local MLA and falls in love with her. He makes up and tells his father a story of how he met Jaanu aka Mahalakshmi, the girl he was to meet and how she denied him as he gets into fights.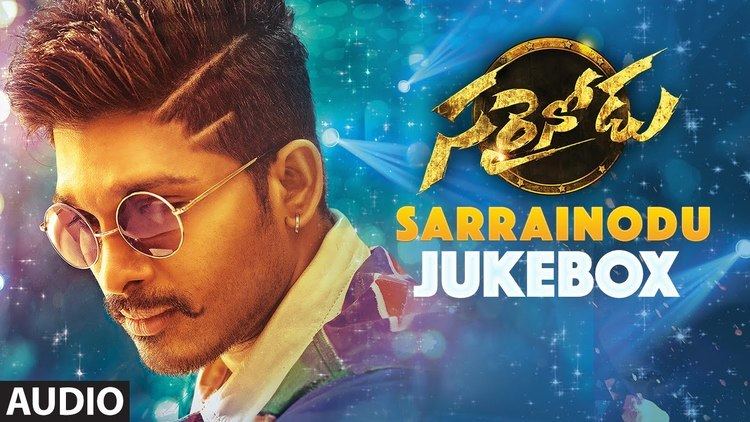 A prominent business man comes to Dhanush to escape punishment for raping and murdering a college girl. The victim's parents seek the help of Hansitha to get justice. But the defending lawyer backs out last minute and the lawyer defending the rapist twists the case making it seem like the girl was blackmailing the guy prompting him to beat her up. The judge's favour's decession in according to lawyer argument. Gana finds about the lawyer and breaks his legs and beats up the lawyer badly. Dhanush is incensed as someone had ignored his influence.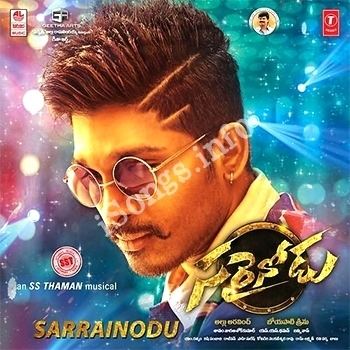 Hansitha falls for Gana and promises to gradually marry him if he swears in the presence of God that he will never get into fights and stand behind her forever. At the temple, as he is about to swear that he won't get into fights, commotion begins and Mahalakshmi comes up running. She is badly injured and is running from people who try to kill her. She is hit by a metal rod on the head when she reaches Gana. Gana holds her up . He beat everyone who tried to kill her and ultimately gives Mahalakshmi courage for which she had come to Gana for.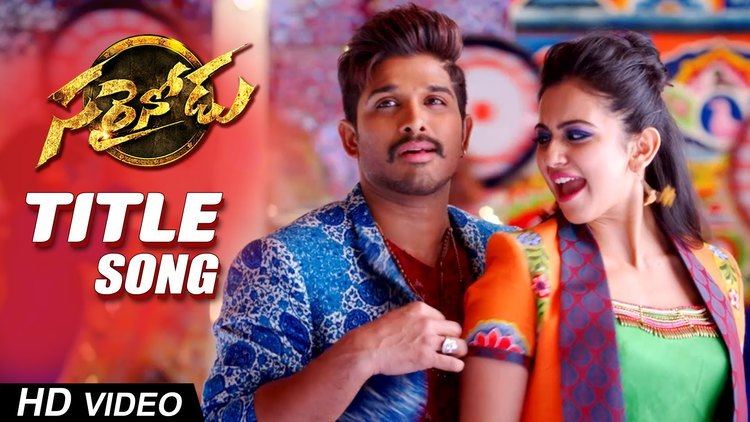 Mahalakshmi then narrates the flashback about how she met Gana and about Dhanush who tried to blackmail her father. Her father had been protecting farmers from selling the farming lands.This infuriates him badly. Mahalakshmi had fallen in love with Gana. But he politely told her father that he was not interested. Dhanush kills everyone and threatens to kill Mahalakshmi's father. She intervenes and slaps him. She insults him and calls him a 'zero'. He kills her father and tries to kill her too. She escapes narrowly and runs for four days to find Gana.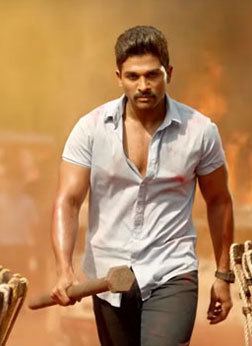 Gana resolves to solve her problems. She is taken from the hospital when she was receiving treatment. Gana finds her and beats up Dhanush's men in his own home and tries to burn Dhanush alive. But he escapes by jumping into a pool of mud outside a window.
Gana is brought into questioning regarding the attack on Dhanush. He makes up a story saying that some other people beat up Dhanush. One of Dhanush's men, Obul Reddy (Pradeep Rawat) tells the truth about the atrocities he committed in the village. The media is thrown into a ruckus.
Dhanush shows up at the DGP office seemingly to surrender but shoots at DGP Mallikarjun (Suman) and tries to kill Umapati but his uncle takes the bullets. The CM stops Dhanush from shooting anyone else and tells Gana's father to call him and make him surrender to Dhanush. Gana comes and sees Sripati's plight. He is told that Sripati can be taken to hospital only if he surrenders. He does so and is beaten and stabbed by Dhanush and his men. The CM later on turns on his word and tells Dhanush to kill Gana's uncle. Hearing this Gana begins killing everyone rapidly and kills the CM. He then fights Dhanush and in the end decapitates him with an axe when he tries to run over his father and uncle.
In the end, a cover story is told about how the CM was killed when he was trying to protect the DGP when unknown terrorists attacked and how Dhanush also died the same way. Hansitha is made a candidate to become the new CM.
Production
Boyapati Srinu wrote the script with Allu Arjun in mind. He wanted to cast Samantha Ruth Prabhu who acted with Arjun in S/O Satyamurthy (2015). But it did not happen. Later Catherine Tresa and Rakul Preet Singh were selected for the lead roles. It is Rakul's first collaboration with Arjun and Catherine's third collaboration with him after Iddarammayilatho (2013) and Rudhramadevi (2015). Tamil actor Aadhi was chosen as the main antagonist. Srikanth, Suman and Jayaprakash were chosen for other important roles. Priyamani, Anushka Shetty and Disha Patani were in news that they had been approached for an item number. Finally, Anjali got the chance to shake leg with Arjun.
Release
Allu Arjun wanted to release the film on 8 April 2016, his birthday, but moved the film's worldwide release date to 22 April 2016.
Box office
The film reportedly earned ₹101 crore (US$15 million) in three weeks. The film grossed ₹127 crore (US$19 million) in its lifetime.
Critical reception
The film received mixed reviews from critics. " Times of India wrote "The film has nothing new to narrate and fails to keeps you glued to the seats throughout. The hackneyed plot and lack of novelty make this film a regular watch, this film is something for the masses." 123 Telugu wrote "Sarrainodu is indeed an ooraa mass entertainer. The film has many elements which will enthrall the fans and mass general audience. Bunny's stunning transformation, Aadi's screen presence and amazing action sequences are huge assets."
Soundtrack
S. Thaman composed the film's music which was released on 1 April 2016 to positive reviews from critics.
Songs
1Athiloka SundariVishal Dadlani - Karthik4:14
2You Are My MlaDhanunjay4:34
3Private PartyMM Manasi - MC Vickey4:23

References
Sarrainodu Wikipedia
(Text) CC BY-SA