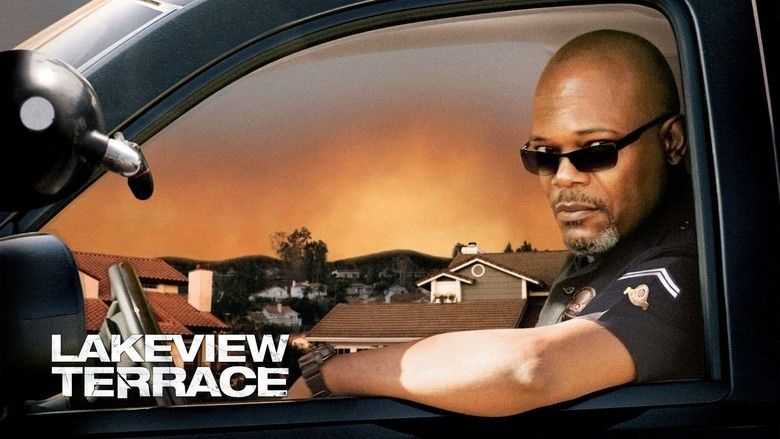 An interracial newlywed couple, Chris and Lisa Mattson (Patrick Wilson and Kerry Washington) are moving into their first home. Chris's first exchanges with their neighbor, longtime LAPD detective Abel Turner (Samuel L. Jackson), have somewhat hostile undertones, with Abel making comments about Chris' smoking and listening to hip hop music. The following night, Chris and Lisa have sex in their swimming pool. Unknown to them, Abel's children, Marcus and Celia, watch them. Abel arrives home and witnesses the spectacle. Angry, he re-positions his home security floodlights to shine into Chris and Lisa's window, keeping them awake. One evening, Chris and Lisa hear noises downstairs and find the tires on Chris' car slashed. Suspecting Abel, they call the police, who are unable to do anything because of Abel's status within the LAPD. Chris retaliates by shining his own floodlights into Abel's bedroom.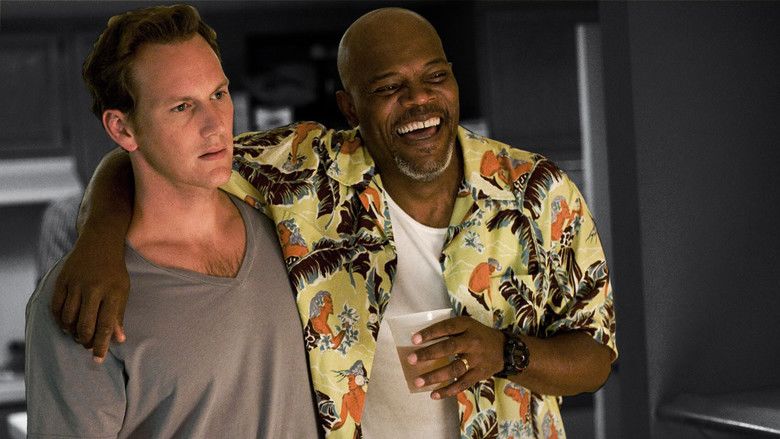 Lisa later reveals she is pregnant, creating conflict with Chris, who does not yet want children. Meanwhile, Abel is suspended without pay for abusing a suspect, inciting more fury within him. Chris plants trees along the fence between their properties, which leads to a near-violent exchange, as Abel objects to having trees hanging over his property. When Chris goes to a local bar, Abel enters and tells Chris that his own wife died in a traffic accident.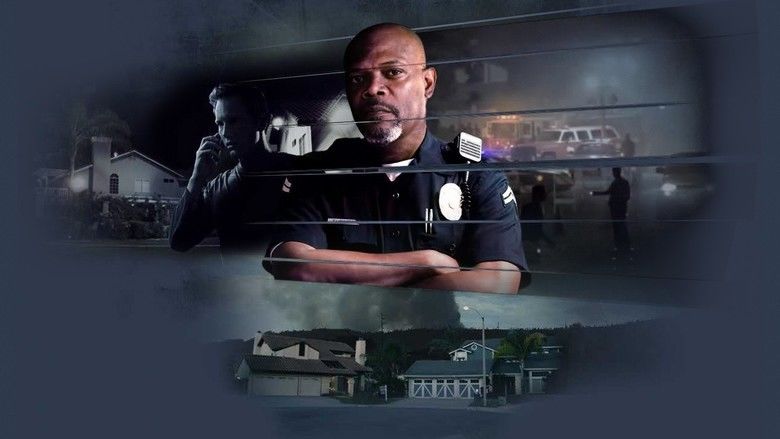 Abel sends his informant, Clarence Darlington (Keith Loneker), to trash the Mattson's home to make them uncomfortable in the neighborhood. Lisa arrives home early, surprising Clarence. They struggle and Lisa is knocked out, but not before she triggers the alarm. Chris races home, followed by a frustrated Abel. When Abel comes upon his hired criminal, he fatally shoots him. Lisa is rushed to the hospital, but is okay.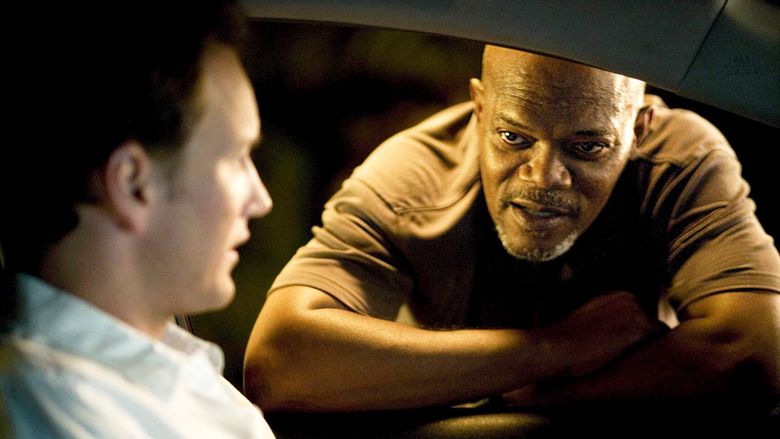 Wildfires are raging in the surrounding hills and the residents are instructed to leave their homes. Abel, who remains behind, enters the Mattsons' home, hoping to retrieve Clarence's dropped cell phone. Lisa and Chris unexpectedly return from the hospital before Abel finds the phone, and he leaves. While the Mattsons pack to evacuate, Chris finds the cell phone. He calls the last number dialed and hears Abel answer. Chris realizes Abel is responsible for the break-in, and Abel realizes Chris has discovered the phone.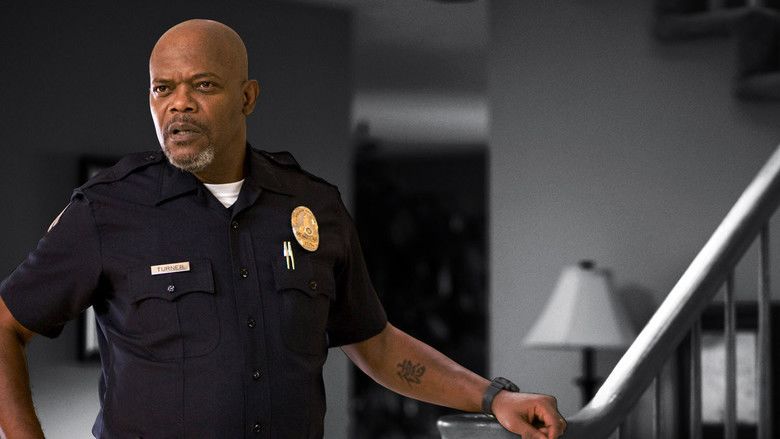 Abel goes over with his gun drawn, and he and Chris struggle. Before Lisa can escape, Abel shoots her car, causing her to crash into a parked vehicle. After pistol whipping Abel and seemingly knocking him out, Chris rescues Lisa. Hiding his gun behind his back, Abel insists he is unarmed when county sheriff officers arrive on the scene and that Chris should listen to his wife. Chris finally throws Abel off by asking him about his wife's death and how she had become unfaithful to him. Infuriated, Abel finally pulls out his hidden gun, shooting Chris in the shoulder, prompting Abel to be killed by the deputies in self-defense. Chris survives and he and Lisa later talk about their pride in their home, neighborhood, and soon-to-be family.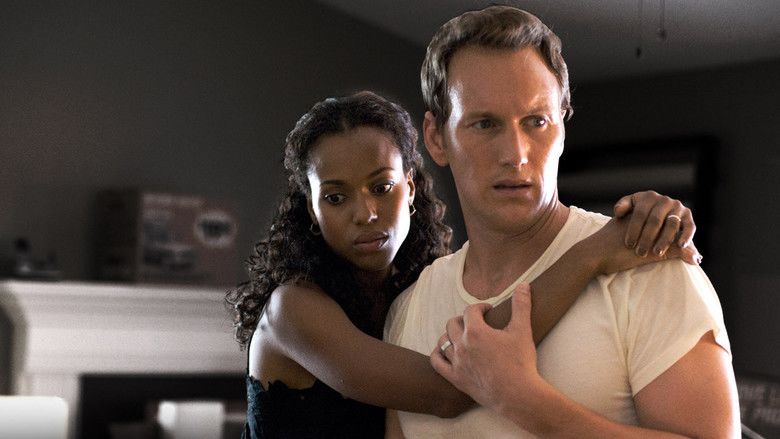 Samuel L. Jackson as Officer Abel Turner
Patrick Wilson as Chris Mattson
Kerry Washington as Lisa Mattson
Jaishon Fisher as Marcus Turner
Regine Nehy as Celia Turner
Jay Hernandez as Police Officer Javier Villareal
Keith Loneker as Clarence Darlington
Ron Glass as Harold Perreau
Caleeb Pinkett as Damon Richards
Justin Chambers as Donnie Eaton
Lynn Chen as Eden
The majority of the movie was filmed in Walnut, California on North Deer Creek Drive. The scene where Abel Turner comes out of the police station to talk to his partner and other police officers was filmed in Hawthorne, California on the corner of Grevillea Ave. & 126th St.
Critical reaction to Lakeview Terrace has been mixed. Rotten Tomatoes reported that 45% of critics gave positive reviews based on 161 reviews. On Metacritic, critics gave an average score of 47/100 based on 28 reviews.
Roger Ebert of the Chicago Sun-Times gave the film a very positive review, awarding it his highest rating of four stars and saying: "Some will find it exciting. Some will find it an opportunity for an examination of conscience. Some will leave feeling vaguely uneasy. Some won't like it and will be absolutely sure why they don't, but their reasons will not agree. Some will hate elements that others can't even see. Some will only see a thriller. I find movies like this alive and provoking, and I'm exhilarated to have my thinking challenged at every step of the way."
Mick LaSalle of the San Francisco Chronicle also enjoyed the film, saying: "In its overall shape and message, Lakeview Terrace is a conventional suspense thriller, but the details kick it up a notch. ... The fun of Lakeview Terrace is not in what happens but in how it happens." J.R. Jones of the Chicago Reader called the film "one of the toughest racial dramas to come out of Hollywood since the fires died down – much tougher, for instance, than Paul Haggis's hand-wringing Oscar winner Crash."
Dennis Harvey of Variety said that Lakeview Terrace "delivers fairly tense and engrossing drama" but "succumb[s] to thriller convention." Anthony Lane of The New Yorker said that "the first hour of the film ... feels dangerous, necessary, and rife with comic disturbance," but added that "the later stages ... overheat and spill into silliness." James Berardinelli of ReelViews gave the film two stars out of four, saying that "the first two-thirds of Lakeview Terrace offer a little more subtlety and complexity than the seemingly straightforward premise would afford, but the climax is loud, dumb, generic, and over-the-top."
Wesley Morris of The Boston Globe said that "the movie might have something to say about black racism, but the conversations go nowhere, and the clichés of the genre take over." Sura Wood of The Hollywood Reporter said: "[The idea of] a black actor cast as the virulent bigot, with the object of his campaign of harassment the young interracial couple who move in next door, could be viewed as a novel twist. But the film, absent a sense of place and populated by repellent or weak characters, soon devolves into an increasingly foul litany of events." Joe Morgenstern of The Wall Street Journal gave it one half of a star out of five, and called the film a "joyless and airless suspense thriller."
On its opening weekend, the film grossed $15 million placing it at number one in the United States. The film grossed $39.2 million in the United States and Canada and $3.2 million in other territories, making $42.4 million worldwide.
The plot was loosely based on real life events in Altadena, California involving an interracial couple, John and Mellaine Hamilton, and Irsie Henry, an African-American Los Angeles police officer. The saga was documented in a series of articles in both the Pasadena Star News and the Pasadena Weekly beginning in 2002. Journalist Andre Coleman received a Los Angeles' Press Club Award for Excellence in Journalism for his series of articles in the Weekly. Henry was eventually fired by LAPD for his actions.
Lakeview Terrace was released on January 27, 2009 and sold 1,194,420 units. It raised $20,119,729, slightly more than the film's budget.