Richard Magarey




Adelaide




Ladybaby (2013 – 2016)




2009




Deep Gold





3 August 1983 (age 33) Adelaide, South Australia, Australia (

1983-08-03

)
http://www.ladybeard.com/


Rie Kaneko, Rei Kuromiya, Shiori Tomita, Danshoku Dino, Saki Akai
Richard Magarey is an Australian stunt actor, and under his bearded crossdressing persona named Ladybeard is also a professional wrestler and metal vocalist of the band Deadlift Lolita, formerly with the band Ladybaby.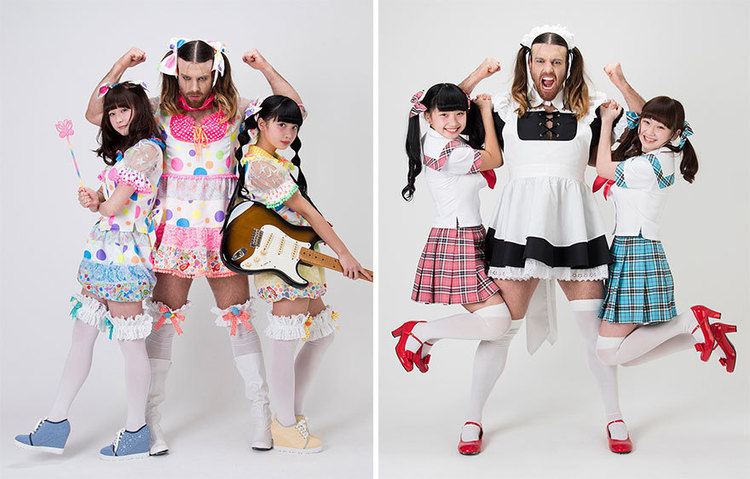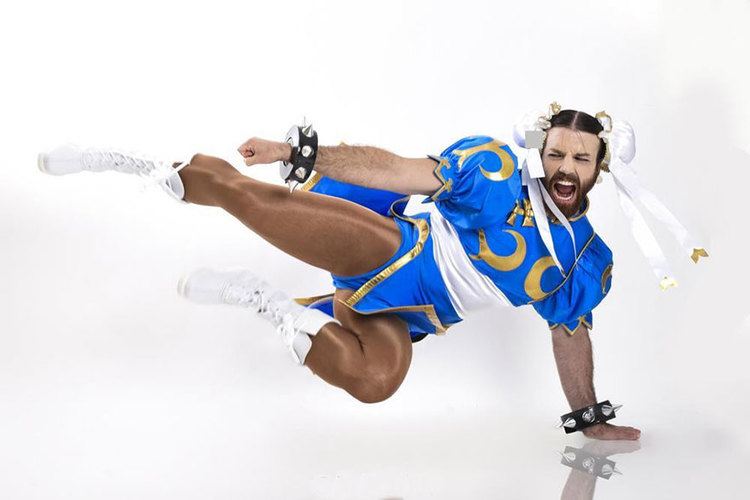 According to GirlsWalker, Magarey first started crossdressing when he was 14 years old using his sister's school uniform. Ever since then, cute outfits have been part of his eventual wrestling gimmick.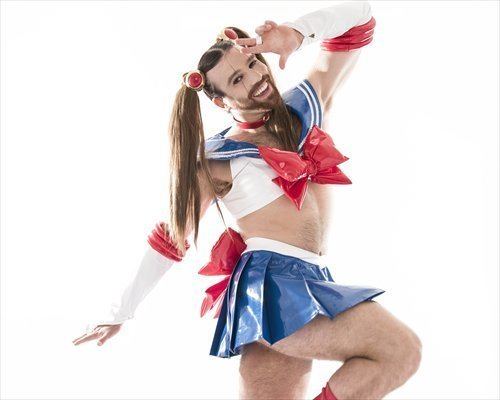 Magarey graduated from the Flinders University of South Australia Drama Centre in 2004 with a Bachelor of Creative Arts before moving to Melbourne to train in Hong Kong-style martial arts and cinematic stunt work with Paul Andreovski of the Jackie Chan Stunt Team.
Richard Magarey, originally from Adelaide, moved to China in 2006 to kickstart his martial arts stunt career in films, later becoming a hit in Hong Kong as a cross-dressing pro wrestler. He held roles in two Michael Gleissner movies: Irreversi, shot in 2010 in Hong Kong (where Magarey was also the stand-in for lead actor Ian Bohen), and Deep Gold, shot in 2011 in the Philippines. He also starred as the main foreign villain in The Fortune Buddies. In October 2013 he moved to Tokyo in Japan to attempt a similar career there.
DDT Pro-Wrestling
Ironman Heavymetalweight Championship (3 times)
Union Pro Wrestling
Union Pro Fly To Everywhere World Championship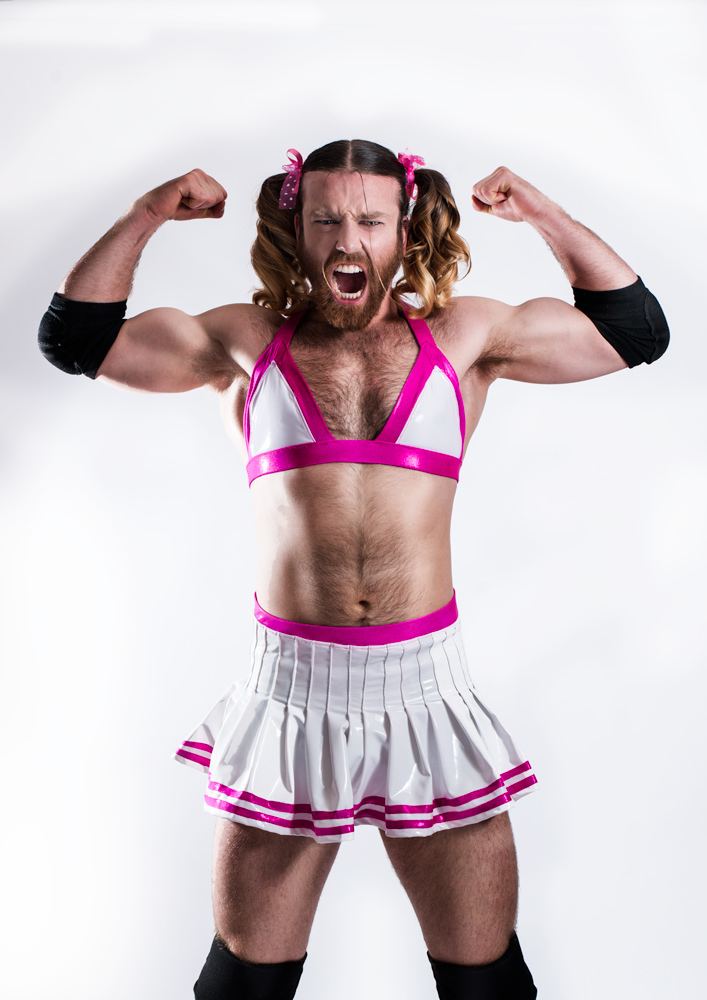 Ladybeard's musical style is described as Kawaiicore, a portmanteau of kawaii (Japanese for "cute") and the -core suffix associated with hardcore metal genres.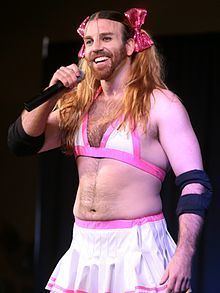 In 2015, he formed the band with singers Rie Kaneko and Rei Kuromiya called Ladybaby. On July 4, the group released their first track and music video titled 'Nippon Manju' ('Japanese Bun', in English) which is a song that covers all the things they love about Japan. Released in July 2015, the music video went viral on YouTube, at one point gathering 1 million views in 2 days. Their second single, released in Japan on 13 January 2016, debuted at number 15 in the daily Oricon charts.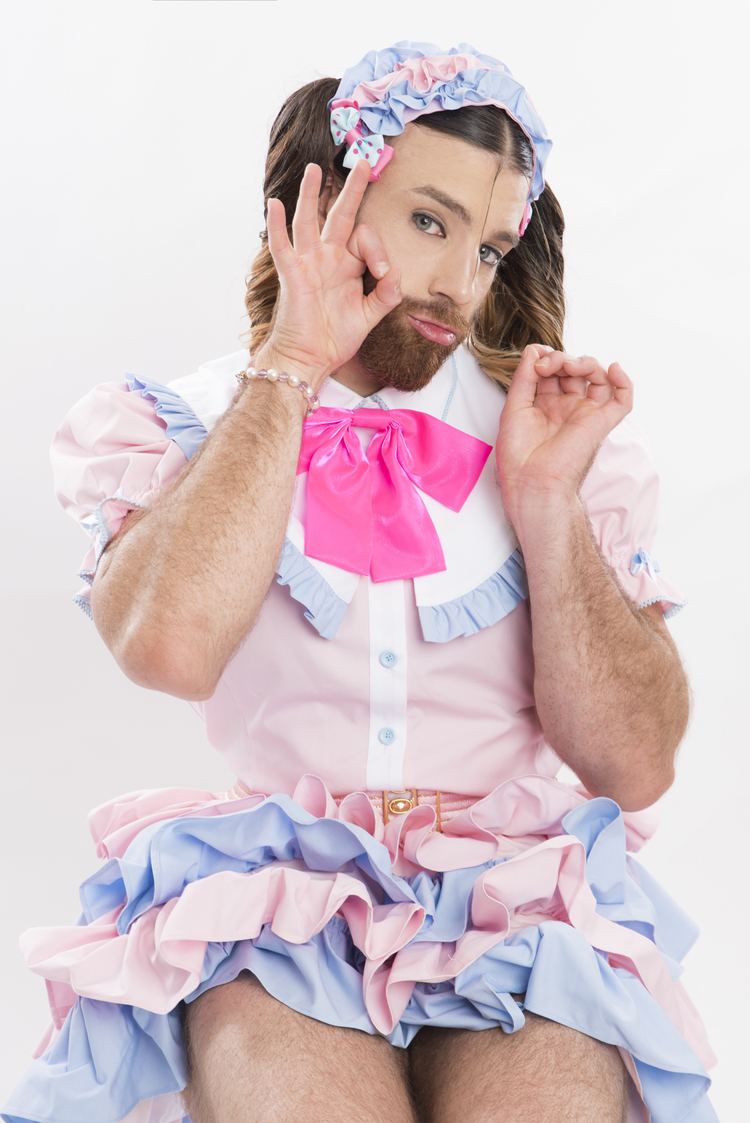 Ladybeard has since withdrawn from the group. As of August 1, 2016, the group re-branded itself, now going by "The Idol Formerly Known as LADYBABY".
On February 28, 2017, Ladybeard announced the formation of a new group, "Deadlift Lolita", with bodybuilding model and wrestler Reika Saiki. They are joined by guitarist Isao Fujita, who also accompanied Babymetal. Their first single "Six Pack Twins" is scheduled for release on March 31.
Nippon Manju2015
C'est si bon Kibun2016
Beachan-robot2016

Ladybeard Wikipedia