5.8

/

10

Alchetron

Rate This




Director

Archie Mayo, John Ford




Initial DVD release

May 22, 2007




Duration




Country

United States






Genre

Adventure, Biography, Romance




Producer

Samuel Goldwyn




Language

English






Writer

N.A. Pogson

,

Robert E. Sherwood




Release date

April 15, 1938 (1938-04-15)




Cast

Gary Cooper

(Marco Polo),

Sigrid Gurie

(Princess Kukachin),

Basil Rathbone

(Ahmed),

George Barbier

(Kublai Khan),

Binnie Barnes

(Nazama),

Ernest Truex

(Binguccio)


Similar movies

They Died with Their Boots On

,

Young Bess

,

The Adventures of Mark Twain

,

Christopher Columbus

,

Bogie

,

J. Edgar




Tagline

HE Came, HE Saw, HE Conquered
Hugo friedhofer the adventures of marco polo 1938 suite
When Venetian explorer Marco Polo (Gary Cooper) and his assistant, Binguccio (Ernest Truex), travel to Peking to locate Chinese treasures, they meet Emperor Kublai Khan (George Barbier) and his beautiful daughter, Princess Kukachin (Sigrid Gurie). The emperors adviser, Ahmed (Basil Rathbone), sends Marco away from the palace in order to overthrow Kublai Khan and marry Kukachin. It is up to Marco to stop the plot, defeat the villain and win the hand of the princess.
Contents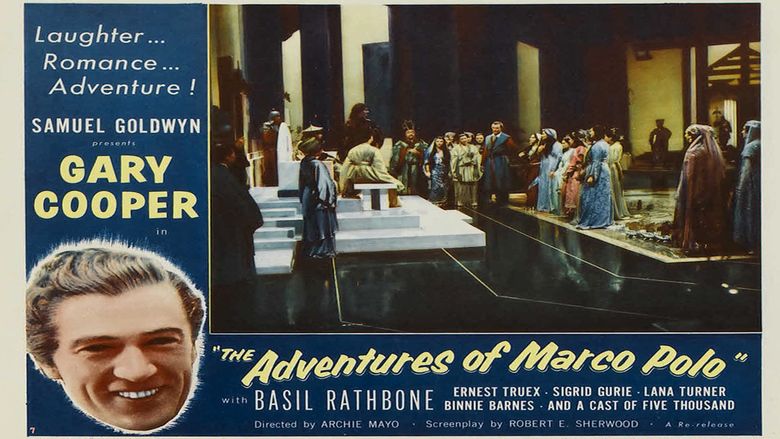 The Adventures of Marco Polo is a 1938 drama-adventure genre film, and one of the most elaborate and costly of Samuel Goldwyns productions.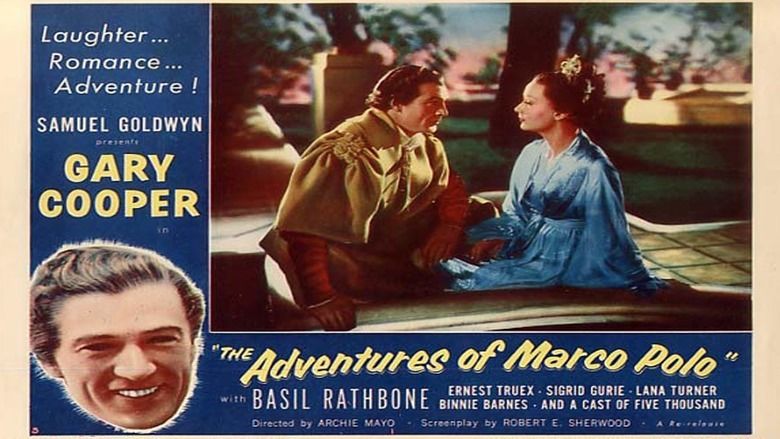 The Venetian traveler (Gary Cooper) meets Kublai Khan and foils a plotter (Basil Rathbone) with fireworks in medieval China.
The adventures of marco polo
Plot
Nicolo Polo shows treasures from China and sends his son Marco Polo (Gary Cooper) there with his assistant (and comic relief) Binguccio (Ernest Truex). They sail from Venice, are shipwrecked, and cross the desert of Persia and the mountains of Tibet to China, to seek out Peking and the palace of Chinas ruler, Kublai Khan (George Barbier).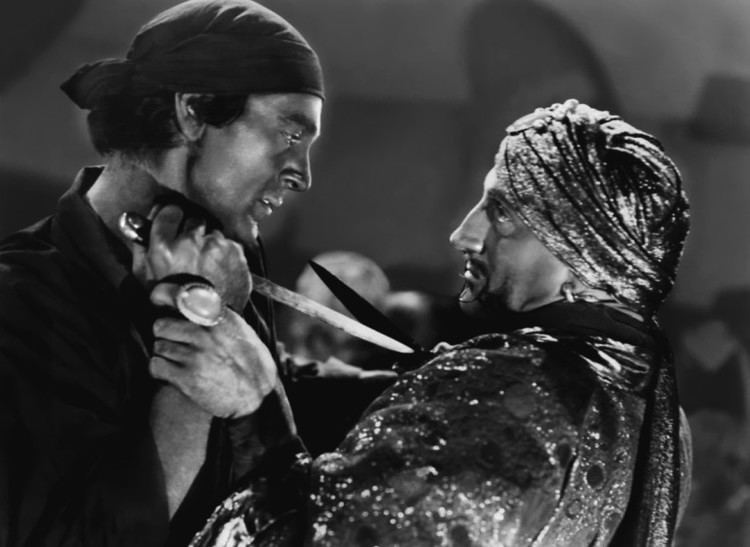 The philosopher/fireworks-maker Chen Tsu (H. B. Warner) is the first friend they make in the city, and invites them into his home for a meal of spaghetti. Children explode a fire-cracker, and Marco thinks it could be a weapon. Meanwhile, at the Palace, Ahmed (Basil Rathbone), the Emperors adviser, harboring dubious ambitions of his own, convinces Emperor Kublai Khan that his army of a million men can conquer Japan.
Kublai Khan promises Princess Kukachin (Sigrid Gurie) to the King of Persia. Marco, arriving at the palace, sees Kukachin praying for a handsome husband. Marco is granted an audience with the emperor at the same time as a group of ladies-in-waiting arrive; Kublai Khan lets Marco test the maidens to find out which are the most worthy. Marco tests them all with a question ("How many teeth does a snapping turtle have?"), and he sends off the ones who had incorrectly guessed the answer, as well as those who had told him the correct answer (none), retaining those saying they did not know. His reasoning behind this is that they are the perfect ladies-in-waiting, not overly intelligent, and honest. Kublai agrees and Marco immediately becomes a favored guest. Ahmed shows Marco his private tower with vultures and executes a spy via a trapdoor into a lion pit. Kukachin tells Marco that she is going to marry the King of Persia, but, having fallen in love with her, he shows her what a kiss is. A guard tells Ahmed, who vows to keep Marco out of the way. Ahmed then advises Kublai Khan to send Marco into the desert to spy on suspected rebels. Kukachin warns Marco of the deceiving Ahmed.
Cast
Gary Cooper as Marco Polo
Sigrid Gurie as Princess Kukachin
Basil Rathbone as Ahmed
George Barbier as Kublai Khan
Binnie Barnes as Nazama
Ernest Truex as Binguccio
Alan Hale as Kaidu
H.B. Warner as Chen Tsu
Robert Greig as Chamberlain
Ferdinand Gottschalk as Persian Ambassador
Henry Kolker as Nicolo Polo
Lotus Liu as Visakha
Stanley Fields as Bayan
Harold Huber as Toctai
Lana Turner as Nazamas Maid
Similar Movies
Marco Polo (2007). Marco the Magnificent (1965). Basil Rathbone and Alan Hale - Sr appear in both. In the Footsteps of Marco Polo (2008). Basil Rathbone and HB Warner appear in The Adventures of Marco Polo and A Tale of Two Cities.
Reception
Critical consensus for The Adventures of Marco Polo was mostly negative back in 1938. In reviewing the Warner Archive Collection DVD release of the movie, Paul Mavis of DVDTalk.com wrote, "Frequently amusing comedy/romance masquerading as a big-budget swashbuckler....[I]ts an agreeably light, silly adventure, beautifully mounted and briskly handled, with a bemused, cynical sense of humor to its sexual bantering thats quite charming (thanks in no small part to the pro cast)."
References
The Adventures of Marco Polo Wikipedia
(Text) CC BY-SA
The Adventures of Marco Polo IMDb
The Adventures of Marco Polo themoviedb.org