Role

Film actor




Name

Siva Ghattamaneni






Full Name

Siva Rama Krishna Ghattamaneni




Born

31 May 1943 (

1943-05-31

) Burripalem, Guntur, Andra Pradesh, India


Other names

Nata ShekharSuper Star Krishna




Children

Mahesh Babu, Manjula Ghattamaneni, Ramesh Babu, Padmavathi Ghattamaneni, Priyadarshini Ghattamaneni


Spouse

Vijaya Nirmala (m. 1969), Indira Devi (m. 1961)


Grandchildren

Gautham Ghattamaneni, Bharathi Ghattamaneni




Movies

Pandanti Kapuram, Manchi Kutumbam, Ooriki Monagadu, Raja Kumarudu, Alluri Seetarama Raju


Died

15 November 2022 (aged 79) Hyderabad, Telangana, India




Relatives

Sanjay Swaroop (son-in-law), Galla Jayadev (son-in-law), Namrata Shirodkar (daughter-in-law), Sudheer Babu (son-in-law)




Cause of Death

Cardiac Arrest




Mother Tongue

Telugu




Religion

Hindu




Zodiac Sign

Gemini




Height

5 ft 8in




Weight

74kg




Education

CRR College, Eluru, Andhra Pradesh




Awards

Padma Bhushan(2009), NTR National Award(2003), Filmfare Lifetime Achievement Award (South) (1997)




Body Measurement

42-32-15




Eye Colour

Dark Brown




Hair Colour

Black




Similar

Vijaya Nirmala, Mahesh Babu, Manjula Ghattamaneni
Krishna (born Siva Rama Krishna Ghattamaneni) (31 May 1943 – 15 November 2022) was an Indian film actor, director and producer known for his works exclusively in Telugu Cinema. In a film career spanning five decades, Krishna starred in more than 350 films in a variety of roles. In 2008, he was awarded the honorary doctorate from Andhra University. In 2009, the Government of India honoured him with the Padma Bhushan for his contributions to Indian Cinema. He was elected as a Member of Parliament for the Congress party in 1989. In 1997, he received the Filmfare Lifetime Achievement Award – South.
Contents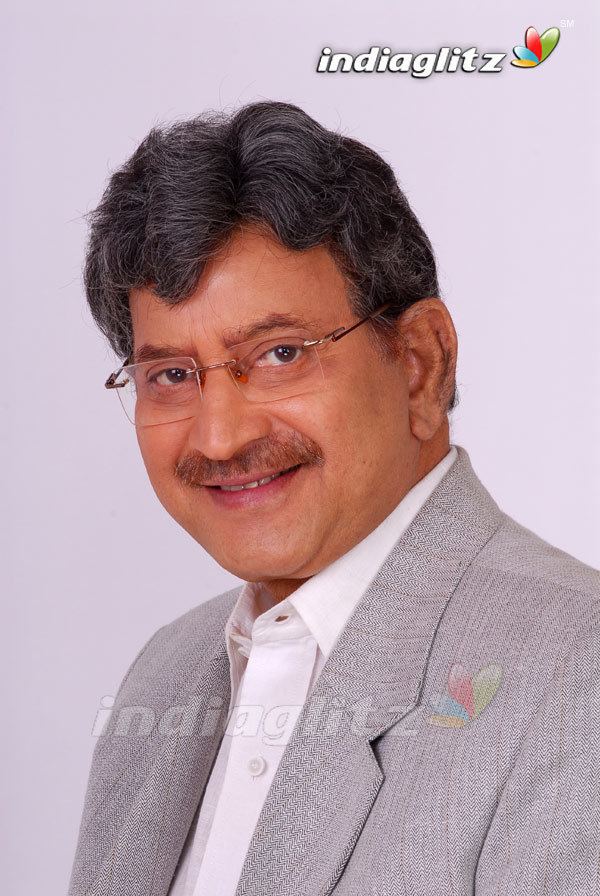 In the early years of his film career, he starred in films like Saakshi which won critical acclaim at the Tashkent film festival in 1968. In 1972, He starred in Pandanti Kapuram, which garnered the National Film Award for Best Feature Film in Telugu for that year. He essayed roles across different genres includes mythological, drama, social, cowboy, western classic, folklore, action and historical.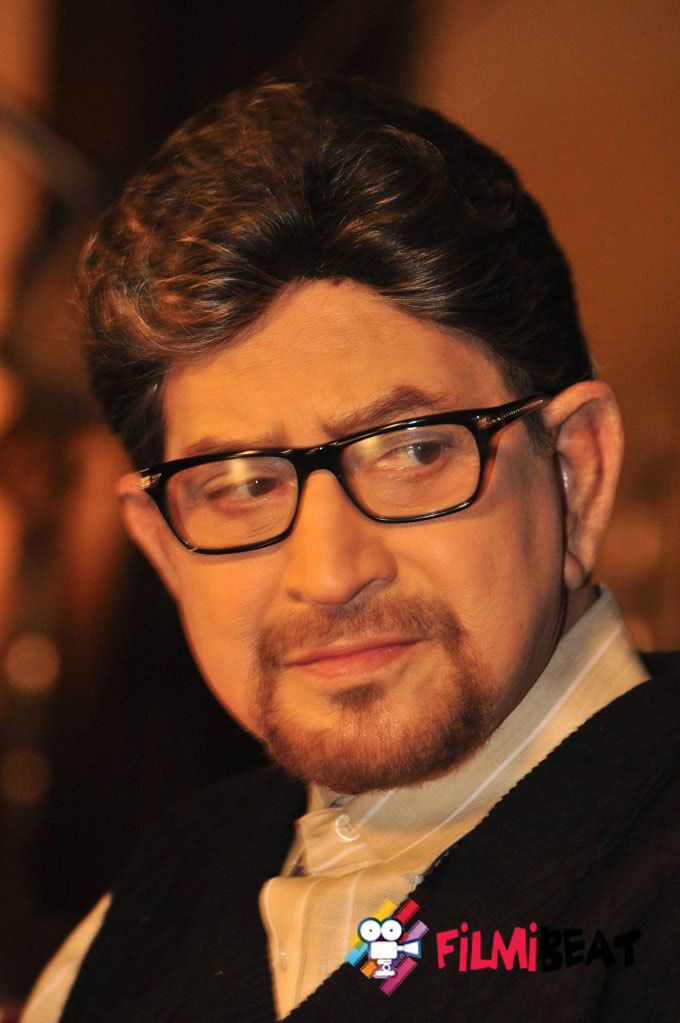 He was credited with producing many technological firsts in Telugu film Industry like the first eastman color film Eenadu (1982), the first cinemascope film; Alluri Seetharama Raju (1974), first 70mm film; Simhasanam (1986), first DTS film; Telugu Veera Levara (1995) and introducing cowboy genre to the Telugu screen. He starred in Telugu spy film sequels; Gudachari 116 (1966), James Bond 777 (1971), Agent Gopi (1978), Rahasya Gudachari (1981), and Gudachari 117 (1989). Krishna directed Shankharavam (1987), Mugguru Kodukulu (1988), Koduku Diddina Kapuram (1989), Bala Chandrudu (1990), and Anna Thammudu (1990) casting his son Mahesh Babu in pivotal roles. Krishna directed 17 feature films, he produced various films under Padmalaya Film Studio, a production house owned by him.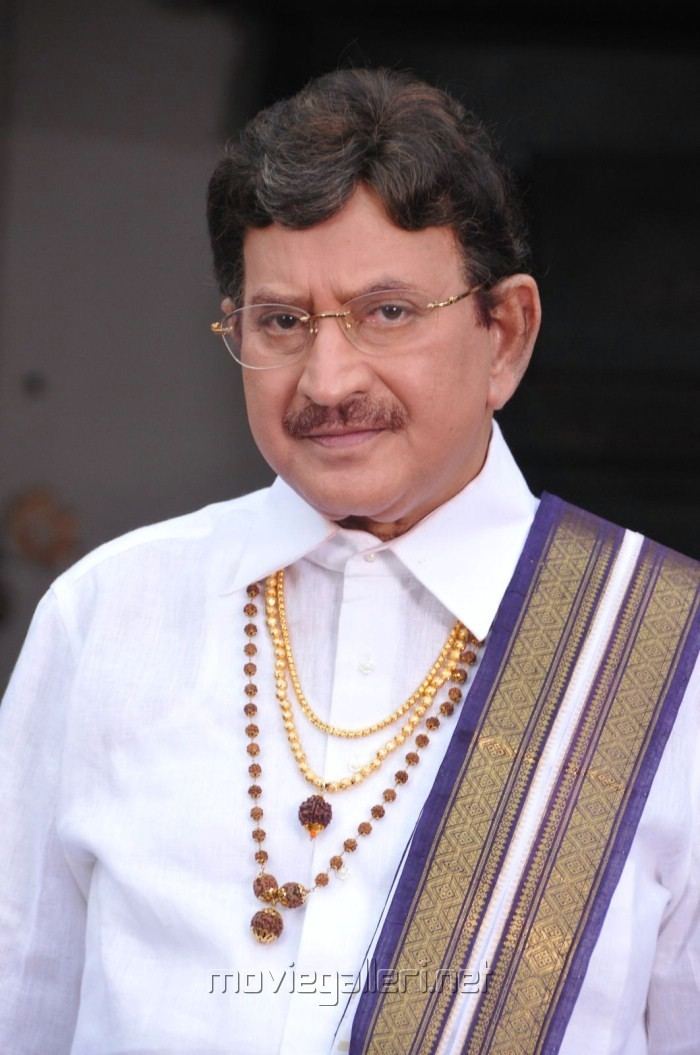 Krishna collaborated with several directors of the time like Adurthi Subba Rao, V. Madhusudhana Rao, K. Viswanath, Bapu, Dasari Narayana Rao and K. Raghavendra Rao. He also has the record of pairing up with same actress for more than 48 films with Vijayanirmala and 47 films with Jayaprada. In December 2012, at the age of 69, Krishna announced his retirement from politics. He acted in dual roles in 25 movies and triple role in 7 movies.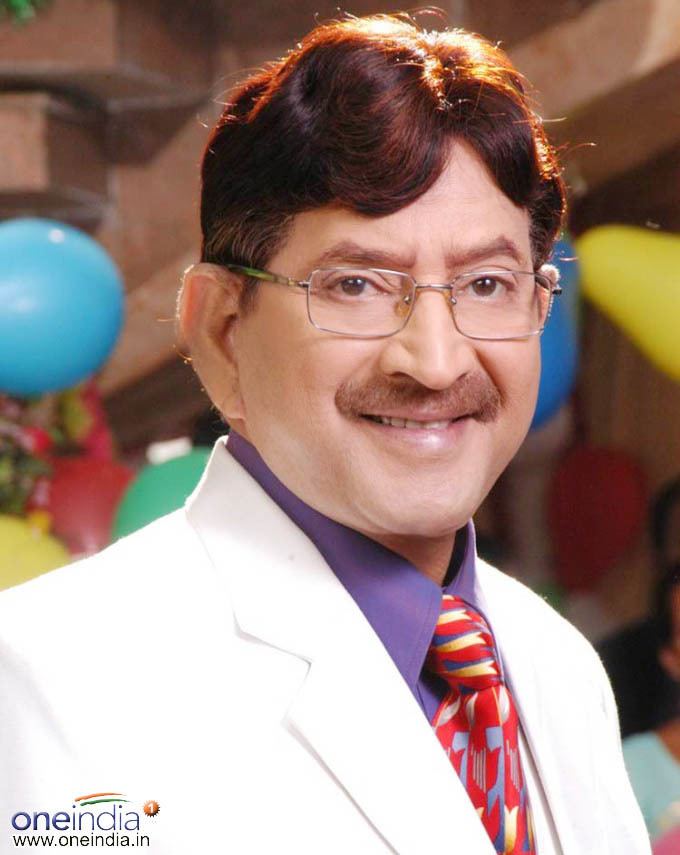 Personal life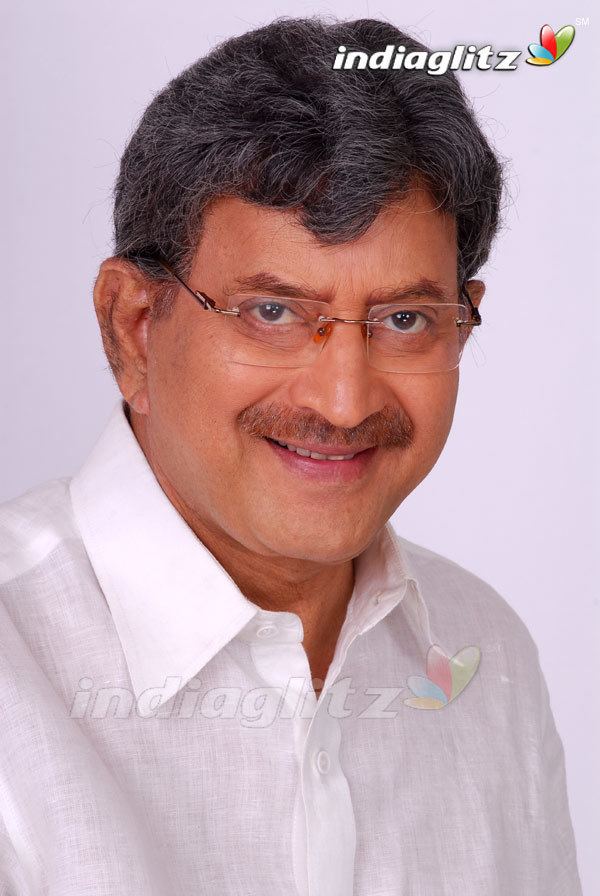 born on 31 May 1943 in Burripalem village, Tenali mandal, Guntur district, Andhra Pradesh to Ghattamaneni Ragavaiah Chowdary and Ghatttamaneni Nagaratnamma.
Early work: 1962–1965
His career began with minor roles in films such as Padandi Mundhuku, Kulagothralu and Paruvu Prathishta. He was then cast in Tene Manasulu as one of the male leads. Despite commercial pressure being placed on Adurthi Subba Rao, the film director, to drop Krishna, the film was released as originally planned. It was a success and Adurthi repeated the cast for his next film, Kannemanasulu.
Breakthrough: 1966 to 1975
Krishna was also selected to play the lead role in Sunderlal Nehta and Doondee's hit movie Gudachaari 116 which brought the detective genre of films to the forefront in Tollywood. Though action films were his forte, Krishna also acted in films such as Marapurani Katha, Atthagaaru Kotthakodalu, and Undamma Bottu Pedathaa. He also worked with more established actors, such as N. T. Rama Rao and Akkineni Nageswara Rao, in films such as Sthree Janma, Niluvu Dopidi, Vichithra Kutumbam, Akka Chellellu and Manchi Kutumbam during this period.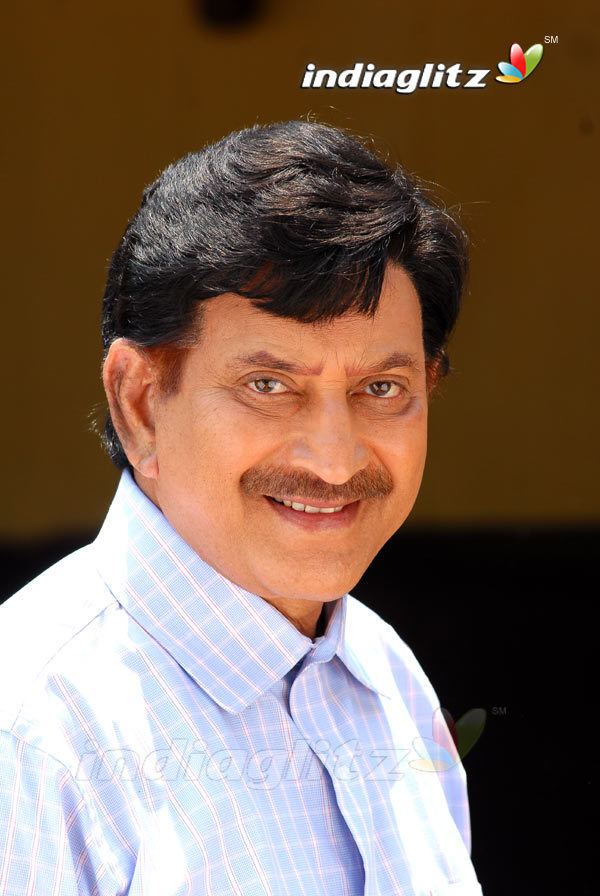 At this time, Krishna established his own production house, Padmalaya Films and produced several high budget films, such as Mosagallaku Mosagadu, Pandanti Kapuram, Devudu Chesina Manushulu and Alluri Seetharama Raju and Agnipariksha. With his friend Vijaya Nirmala, Krishna also set up another production house called Vijaya Krishna movies, and produced some critically acclaimed films, including Meena and Devadasu. Mosagallaki Mosagadu which Brought the Cowboy genre of films in 1971 and Alluri Seetharamaraju which released in 1974 were sensational in many ways. In 1975, Except for Cheekati Velugulu, none of his films of this time made any impact at the box-office as people were reluctant to watch him in softer roles after his portrayal of Alluri Seethaa Rama Raju in the eponymous film.
Continued success: 1976–1989
Krishna bounced back with his lavishly made home production Paadi Pantalu in 1976. The film, which dealt with several contemporary agrarian issues, was a runaway hit at the box-office. His performance in Raja Rajeswari Vilas Coffee Club - his second film under the Vijaya banner - was also successful. A third film produced by Krishna in that year was the moderately successful Rama Rajyamloo Raktha Paasam. Aside from his production work, and his acting in those self-produced films, he also acted in Kolleti Kapuram, Bhalee Dongalu and Devudee Gelichaadu during 1976. While Kolleti Kapuram was critically acclaimed for its thought-provoking dialogues and for capturing the serenity of Kolleru Lake in West Godavari district, Bhalee Dongalu - a re-make of the Hindi film Chor Machaayee Shoor - hit the bull's eye. Devudee Gelichaadu did not.
It was in 1976 that Krishna also announced that he was to produce Kurukshethram. This surprised N. T. Rama Rao, who also wanted to make a movie, called Daana Veera Soora Karna, based on the epic. The relationship between the two legend actors was strained further when Krishna expressed his inability to drop his project and both started producing their films at frenetic pace. Both the films were successful. Krishna's good run at the box-office continued with Saavaasagallu and the actor further penetrated into the urban mass segment with the super-hit film Dongalaku Donga. Between the years 1978 and 1986. During this period, Krishna acted in several hit films like Anna Dammula Sawaal, Kumara Raja and Agent Gopi and other commercially successful films like Indradanassu and Allari Bulloodu. Six of his films fared very well in 1979, While Viyyalavaari Kayyaalu, Mandeegundelu, Hema-Heemeelu and Kottha Alludu, Burripalem Bulloodu were another commercially successful films in Krishna's repertoire. Krishna and Sridevi became a hit-pair in 1980 and the two acted together in Gharana Donga, Maama Allulla Sawaal, Chuttaalunnaaru Jagrattha, and Ram Robert Rahim.
Krishna also scored big against all his competitors when his Ooriki Monagaadu became the biggest hit among all films released during Sankranthi in 1981. 1982 was another eventful year in his life and he started it with the super-hit film Bangaaru Bhoomi, which was an improvisation of his Paadipantalu. Towards the end of the year, Krishna became the fastest to complete 200 films in a lead role. He also became a studio owner and produced Eeenaadu as its maiden venture. A string of successful films like Mundhadugu, Kiraayi Kotigaadu, Adavi Simhaalu, Sakthi and Prajaarajyam catapulted him to the top position in 1983. Krishna's reign at the box-office continued in 1984 with films like Iddharu Dongalu, Bangaaru Kaapuram, Mukyamanthri and the lavishly made Kanchukaagada. Krishna's career was at its pinnacle in 1985. He acted in swash buckling hits like Agniparvatham, Palnati Simham, Vajrayudham in this year. Krishna's fantastic portrayal of the larger than life characters created by the writer duo Paruchuri Brothers helped these films have spectacular runs at the box-office. He also acted in other hit films like Suryachandra, Pacchani Kapuram and Mahasangramam with his peer Sobhan Babu. Krishna started 1986 on a low key as audience turned down both his early releases Krishnagaaradi and Brahmasthram. He then produced his maiden directorial venture Simhaasanam, and Shankharavam.
Khaidhi Rudrayya was another smash musical hit in his career and the film created several records at the box-office. The Superstar continued his slug fest against his political beliefs by satiring some of the policies of Telugu Desam Party in his home production Naa Pilupee Prabhanjanam. Disgruntled supporters and leaders of this regional Party protested against screening of this film in several places. But their ruckuses, ironically, generated more publicity for it and helped the film succeed. Though Krishna starred in the record breaking Muddayi, and in other hits like Dongodocchaadu and Thandri Kodukula Challenge. His elder son Ramesh Babu debuted as a full-fledged actor with Samraat. 1988 was another mediocre year in his professional life because only four Kaliyuga Karnudu, Aswaddhama, Rowdy No 1 and Mugguru Kodukulu of his ten releases had average runs. The next year, however, he acted in successful films like Koduku Diddina Kapuram, Saahasamee Naa Oopiri, Gudachari 117 and Goondaarajyam.
Later work: 1990–present
1990 started with average fares; Nagaasthram, and Anna Thammudu . Krishna took his longest break from work after Raktha Tharpanam, his last directorial venture in Telugu, tanked at the marquee. Ramesh's failure to capitalize on his blockbuster Bazaar Rowdy would have presumably upset him further during those unsettling times. In 1993, he came back strongly with the unexpected super success of Pacchani Samsaaram. But it was Varasudu, his second release in the year, which made him the cynosure of the film fraternity again. With the film Number 1, and Amma Dongaa! (1995) was another thumping success. Krishna also directed the Bollywood film, Ishq Hai Tumse produced by Padmalaya Tele films, starring Dino Morea and Bipasa Basu in lead roles which is the remake of the Telugu film Sampangi in the year 2004.
Awards
Civilian Honors
Padma Bhushan - 2009
Nandi Award for Best Actor - Alluri Sita Rama Raju - 1974
NTR National Award for the year 2003.
Filmfare Lifetime Achievement Award – South in 1997.
Songs
Naa Kosame NeevunnadiAnna Dammula Saval · 1978
Chitaapata ChinukulathoAkka Chellelu · 1970
Oh Oh Yenthati AndhamAve Kallu

Death
He died in the early hours of 15 November 2022 due to cardiac arrest.
References
Krishna (Telugu actor) Wikipedia
(Text) CC BY-SA