Occupation

Actor




Name

Akkineni Rao




Role

Film actor










Full Name

Akkineni Nageswara Rao




Born

20 September 1923 (age 90) (

1923-09-20

) Venkata Raghava Puram, Madras Presidency, British India(now Ramapuram, Andhra Pradesh, India)


Spouse(s)

Annapurna Akkineni (1929–2011)




Relatives

Amala Akkineni (Daughter-in-law)Sumanth Kumar Yarlagadda (Grandson)Sushanth A. (Grandson)Naga Chaitanya Akkineni (Grandson)Akhil Akkineni (Grandson)


Children

Akkineni Nagarjuna, Akkineni Venkat, Saroja Akkineni, Naga Susheela, Sathyavathi Akkineni




Grandchildren

Naga Chaitanya, Akhil Akkineni, Sushanth




Movies

Manam, Devadasu, Mayabazar, Mooga Manasulu, Donga Ramudu


Died

22 January 2014 (aged 90) Hyderabad, Andhra Pradesh (now Telangana, India)




Similar

Mohan Babu, N T Rama Rao, Ghantasala (singer)
Prana mithrulu full length movie akkineni nageswara rao savitri jaggaiah
Akkineni Nageswara Rao (Telugu: అక్కినేని నాగేశ్వరరావు; 20 September 1924 – 22 January 2014), widely known as ANR, was an Indian film actor and producer, known for his works predominantly in Telugu cinema. He starred in a variety of roles in his seventy five-year career as a matinee idol, while becoming one of the most prominent figures in the history of Telugu cinema. He was one of the instrumental figures in moving the Telugu cinema industry from Madras to Hyderabad in the early 1960s alongside D. V. S. Raju. He founded Annapurna Studios in the year 1975 to provide infrastructural support to the new film industry in Hyderabad. He later started the Annapurna International School of Film and Media within Annapurna Studios in 2011.
Contents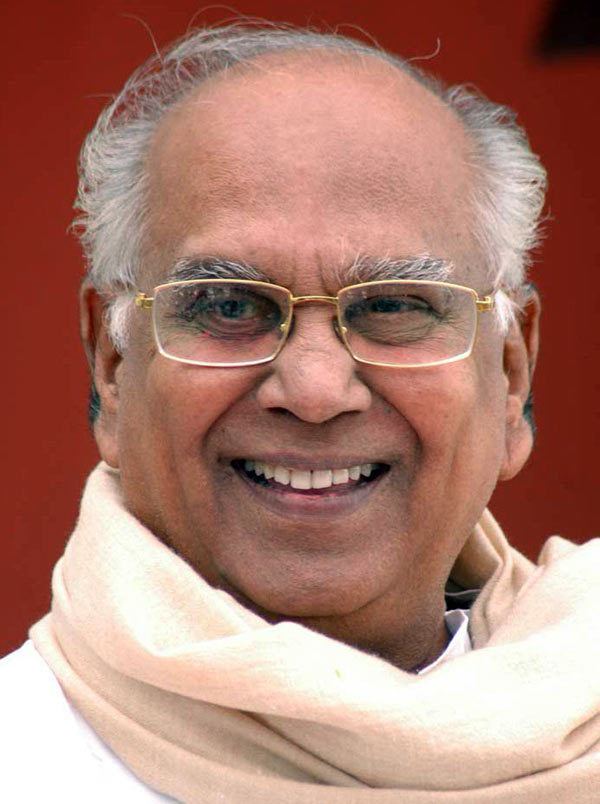 Nageswara Rao is known for his path-breaking works in biographical films; Rao essayed Tamil saint Thondaradippodi Alvar in the 1954 film Vipra Narayana; as Tenali Rama in the 1956 film Tenali Ramakrishna which received the All India Certificate of Merit for Best Feature Film; as Kalidas (the Sanskrit poet of Ujjain) in the 1960 film Mahakavi Kalidasu; as 12th Century Sanskrit poet Jayadeva of Odisha in the 1961 film Bhakta Jayadeva; as Kannada sculptor Amarashilpi Jakanachari in the 1964 film Amara Shilpi Jakkanna; as Marathi saint Tukaram in the 1971 film Bhakta Tukaram; as Kabir in the 2006 film Sri Ramadasu; and as Valmiki in the 2009 film Sri Rama Rajyam. Similarly, Rao essayed mythological figures such as Abhimanyu in Mayabazar which was screened at the 1957 International Film Festival of India and the Indonesian Film Festival; as Lord Vishnu in Chenchu Lakshmi; as Narada in Bhookailas; and as Arjuna in Sri Krishnarjuna Yuddhamu.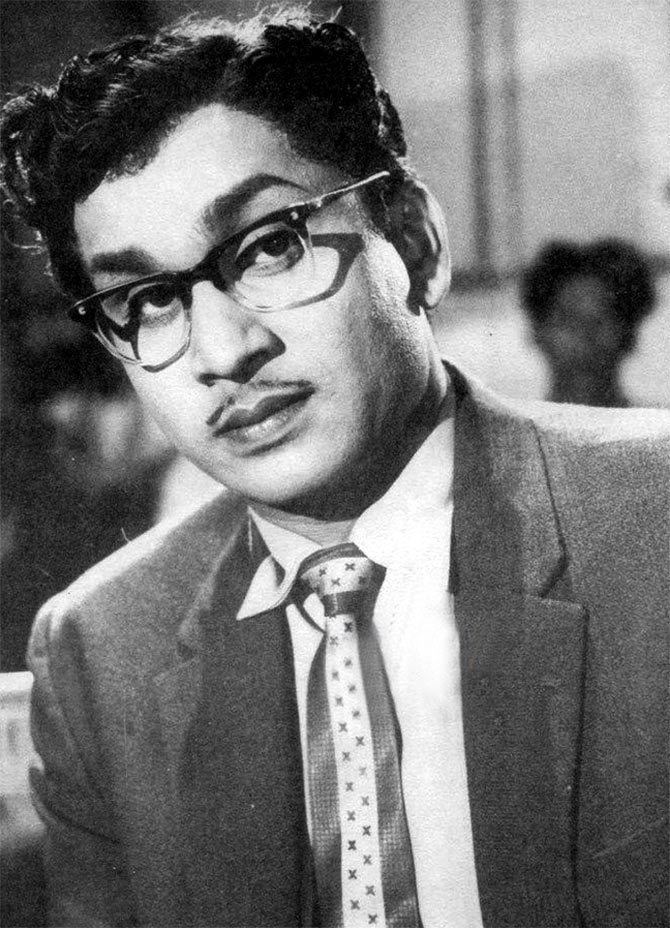 Rao is best remembered for his performances in romantic tales such as Laila Majnu (1949), Devadasu (1953), Anarkali (1955), Batasari (1961), Mooga Manasulu (1964), Prem Nagar (1971), Premabhishekam (1981), and Meghasandesham (1982) which was featured at the 9th International Film Festival of India, the 1983 Cannes Film Festival and the Moscow film festival. During this time, Rao has appeared in super-hits such as Ardhangi (1955), Bhale Ramudu (1956), Mangalya Balam (1958), Gundamma Katha (1962), Doctor Chakravarty (1964), Dharma Daata (1970), and Dussehra Bullodu (1971).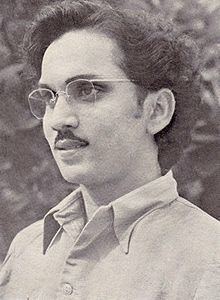 Rao received seven state Nandi Awards, and five Filmfare Awards South. He is a recipient of the Dada Saheb Phalke Award, the highest honorary award for achievement in Indian cinema. He was also honored with the Padma Vibhushan, India's second highest civilian award, for his contribution towards Indian cinema.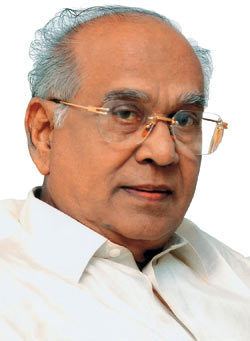 Margadarshi Archival - Akkineni Nageswara Rao (Indian Film Actor)
Early life and background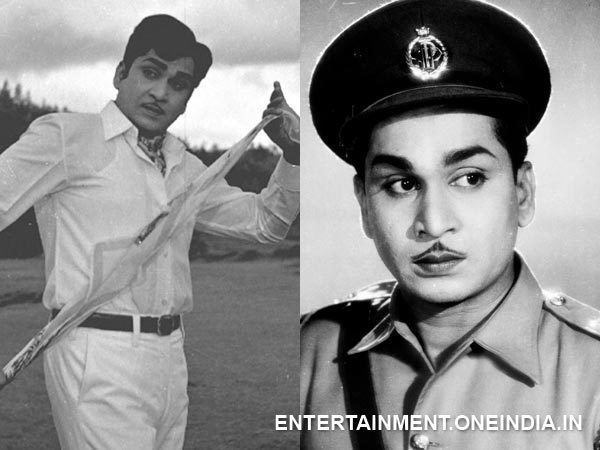 Akkineni Nageswara Rao was born into a poor family on 20 September 1924, the youngest of five brothers, at Ramapuram, Krishna District, Andhra Pradesh. His parents, Akkineni Venkatratnam and Akkineni Punnamma [1], were from the farming community. His formal education was limited to primary schooling due to his parents poor economic condition.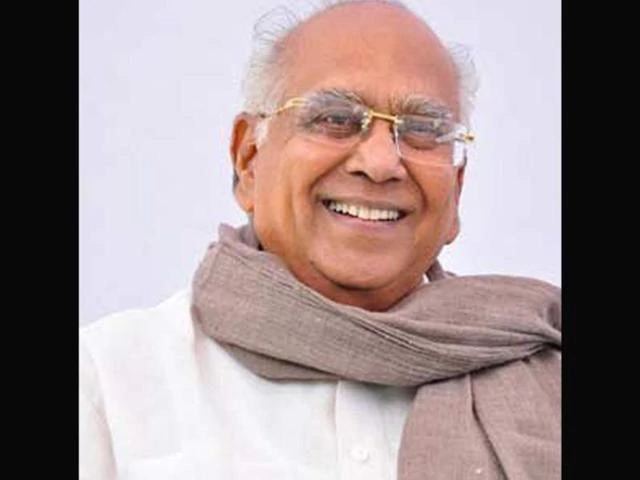 From paddy fields, he strode into the field of fine arts through theatre at the age of 10.[2] He was a famous stage artiste, specialising, surprisingly, in playing female characters, because women at that time were prohibited from acting. He became a rage on the stage as a heroine in some of the famous dramas of the day: Harishchandra, Kanakatara, Vipranarayana, Telugu Talli, Aasajyoti and Satyanveshanam. He became the 'Glamour Queen' and from there made a quick jump to another extreme – playing hero on screen. The turning point of his film career came when Ghantasala Balaramaiah who was a prominent film producer during that time, discovered him by chance at the Vijayawada railway station and he subsequently made his debut, as a seventeen-year-old boy in the film 'Dharmapatni'
Mainstream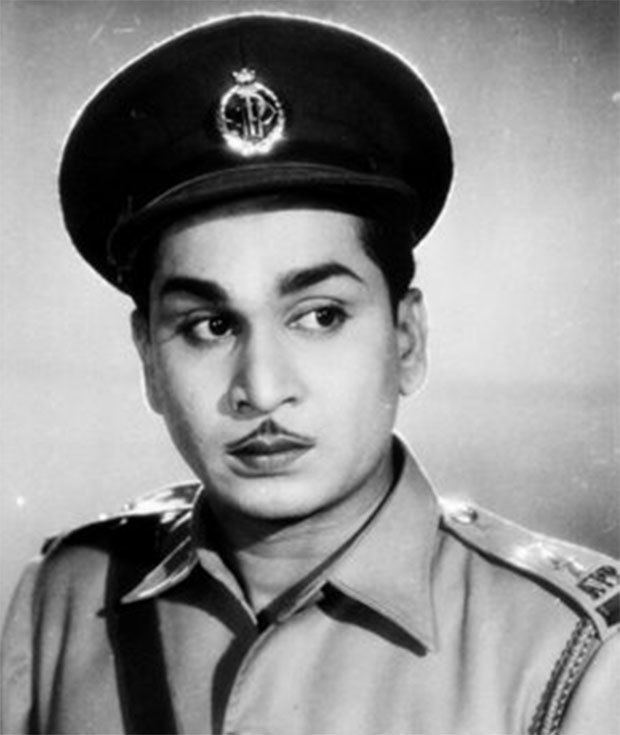 In 1941, at the age of 17, Nageswara Rao made his debut in the Telugu film, Dharmapatni, in which he played the role of the protagonist's friend. Subsequently, ANR was noticed by chance at the Vijayawada railway station by film producer, Ghantasala Balaramaiah, who cast him as Lord Rama in his movie Seeta Rama Jananam. Before that, ANR predominantly acted in theatre, many times donning female roles since women weren't allowed on stage at that time. From those humble beginnings, he went on to star in over 255 films, spanning Telugu, Tamil and Hindi languages. A majority of his films were both commercial and critical successes.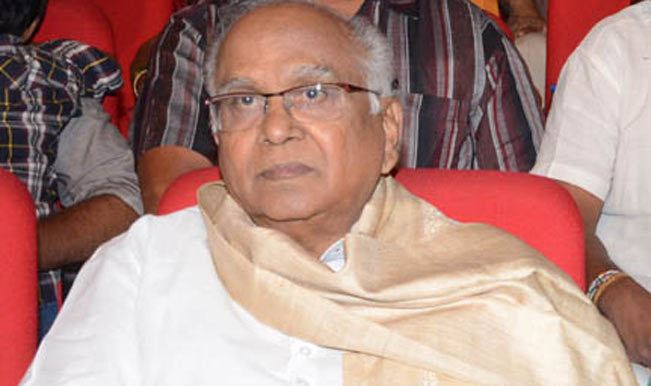 He was a good singer, who could recite "slokas" with a flourish, and had acted in theatre when he just about 10. Also he had a way with languages. His turning point in cinema came in 1955 when he essayed a good hearted thief in Donga Ramudu - and it was no surprise that the year 1955 alone saw seven of his movies being released. One of them was Missamma (with Savithri), where he portrays a lonely, unemployed young man.
Akkineni Nageswara played a range of characters from a charming prince to a frustrated alcoholic lover, to a valiant soldier to a holy saint, from a rich man to a pauper, from a lovelorn man to a saint to a college student to a bureaucrat; he travelled the entire gamut of emotions with aplomb. His movie, Premabhishekam is one of the biggest hits in Tollywood with an amazing 533 days run in Hyderabad, which is still the highest run in a city for any Telugu movie. The movie, directed by Dasari Narayana Rao, is also the only Telugu film to have run for more than a year.
He was the first to play a double role in Telugu films and he also played nine roles in Navarathri. ANR's portrayal of the alcoholic lover in Devadasu (the tragic tale of a jilted lover written by Bengal's Sarat Chandra Chattopadhyay), remains a classic portrayal of the character that has been adapted on-screen several times and is one of his most memorable films. Even though many versions of the plot were filmed in many languages (in Hindi with Dilip Kumar, and later with Shah Rukh Khan), critics aver that Nageswara Rao's portrayal of the alcoholic lover was by far the best. Even Dilip Kumar once famously remarked that it was Nageswara Rao's performance that outshone the rest.
Though he donned the role of mythological figures like Rama, Krishna and many others, his fame emerged from the man-on-the-street kind of roles that he did with remarkable excellence. His last movie, Manam, is set in various time periods, over the course of a hundred years up until 2013, and deals with the concepts of rebirth and eternal love. Manam was the last film of Nageswara Rao, who died on 22 January 2014 during the film's production phase. The film was promoted as a "befitting send off" and a tribute from his son, Nagarjuna. The film was released worldwide on 23 May 2014 to positive reviews from critics and was commercially successful. The film was screened at the 45th International Film Festival of India in the Homage to ANR section on 29 November 2014. The film garnered the Filmfare Award for Best Film - Telugu.
He is fondly called Natasamrat by his fans and some of his commercially successful films are Maya Bazaar, Samsaram, Bratuku Teruvu, Aradhana, Donga Ramudu, Dr. Chakravarthi, Ardhaangi, Mangalya Balam, Illarikam, Shantinivasam, Velugu Needalu, Dasara Bullodu, Bharya Bhartalu, Dharmadata, Batasari and College Bullodu. Sitaramayyagari Manavaralu was released in 1991, exactly 50 years after his debut, and was a huge success at the box office, despite the influx of young stars.
Death
On 19 October 2013 Rao announced that he was diagnosed with colon cancer. He continued shooting for his final film Manam, two weeks after a major laproscopic surgery, surprising many. He had often said that he wished to act till his death, and Manam proved that. His last public appearance was befittingly at the foundation day celebrations of Annapurna Studios on 14 January 2014. Akkineni died a week later, on 22 January 2014. He was cremated on 23 January 2014, at Annapurna Studios with full state honours amid a 21-gun salute. Thousands were present to pay their last respects.
Akkineni Nagarjuna, famous actor and son of the legendary actor, said about his father said in an interview to Rediff.com:
It was so sudden. He hadn't really prepared us for his going, although he had cancer. On the other hand, maybe he did let us know in his own way that the end was near. On his 90th birthday in September he decided to call all his friends and family from India and abroad, around 2,000 people. I think he had a premonition. There were 200 tables at his birthday dinner. He went to each and every table to talk to all his friends, some of them from America. He made an hour-long speech, which we fortunately recorded. It's the only biographical life-sketch we have of him.
When he was diagnosed with cancer he gave us the strength and courage to face up to the impending tragedy. He taught us to deal with it. He fought the disease as long as he could. He was on the sets of our family film Manam when he collapsed. When they opened him up he was in the 5th stage of cancer. Until then he was in the pink of health. The film spans a period from 1920 to 2013. My father plays a 90-year old. Except that incomplete song he completed all the shooting.
Fifteen days after surgery he was at home in bed when he said, 'Bring all the dubbing equipment and do my dubbing for Manam before I get worse, or you will get a mimicry artiste to do my dubbing.' He made sure we completed the film. When he knew he was losing the battle with the disease he closed his eyes and surrendered to death. He developed a pain at the end. We took him to the hospital and for the first time he had to be given painkillers. The doctor warned us that it was the beginning of the end.
We were told he had two months more and that his condition would get very bad. He said he wanted to go home. That night (January 21) he called all of us to gather around him. At around 9.30 pm he asked all of us to go home. That night he passed away.
Manam
Literary works
Apart from being a movie star, ANR was a prolific writer. Most of his books were autobiographical works, the most famous of which are Nenu Na Jeevitham, the memoirs of his first visit to the USA, Nenu Choosina America, and a poetic rendition of his personal thoughts, A Aalu. Other books he wrote were Manasuloni Maata and Akkineni Alochanalu.
Charity
ANR was very active in social service. Pointing toward the sky, he once famously said, "If there's a presence there, I'm sure he'll want us to perform our earthly duties well and be a good human being rather than blindly worship him".
He set up the Akkineni Janmabhoomi trust in order to foster development in his home town, Ramapuram. He strove hard to realise it under the Janmabhoomi programme during the TDP regime. He was instrumental in the construction of the Akkineni Varadhi (Akkineni bridge, named after him), which improved his village's economy by facilitating easy connectivity. In Ramapuram, even safe drinking water was something which was unheard of until Akkineni contributed to the construction of a water filteration plant.
He instituted the Akkineni International Foundation in 2005 to honour those who contributed to the Film Industry. The Annapurna International School of Film and Media, founded by his family in 2011, was set up as a non-profit entity. Rao was generous towards educational institutions since the beginning of his career. Even though he didn't have the opportunity to go to school, he understood the importance of education. He created scholarships in various state universities such as GITAM University(Vizag). He was the Chief Donor and President of the College at Gudivada, which was subsequently named after him as Akkineni Nageswara Rao College. Apart from being a Life Member of the Senate of Andhra University, he was also Adviser to its Department of Dramatics and Theatre Arts. He instituted Gold Medals for students who excelled in Acting and Direction. In 2012, he instituted the Akkineni Annapurna Educational Trust in memory of his wife Annapurna.
Awards and honours
Civilian honors
Padma Vibhushan (2011)
Padma Bhushan (1988)
Padma Shri (1968)
Dada Saheb Phalke Award (1991)
Filmfare Best Film Award (Telugu) - Sudigundalu (1968) (shared with veteran Adurthi Subba Rao)
Best Actor – Telugu – Marapurani Manishi (1973)
Best Actor – Telugu – Aatma Bandhuvulu (1987)
Best Actor – Telugu - Seetharamaiah Gari Manavaralu (1991)
Raghupathi Venkaiah Award (1989)
NTR National Award (1996)
Dr. Chakravarthy (1964)
Antastulu (1965)
Sudigundalu (1967)
Meghasandesam (1982)
Bangaru Kutumbam (1994)
Other state honours
Kalidasu Kaustubh from Madhya Pradesh State
Appointed as an adviser to the State Film Development Corporation.
Tamil Nadu State Film Honorary Award - Arignar Anna Award in 1992
References
Akkineni Nageswara Rao Wikipedia
(Text) CC BY-SA