Occupation

Actress




Height

1.65 m




Role

Film actress





Name

Kelli Garner




Years active

2000–present







Full Name

Kelli Brianne Garner




Born

April 11, 1984 (age 39) (

1984-04-11

) Bakersfield, California, U.S.


Movies and TV shows

Pan Am, Man of the House, Horns, Bully, The Aviator


Similar People

Johnny Galecki, Monica Keena, Paula Garces, Amber Tamblyn, Vanessa Ferlito




Profiles




Twitter

Facebook




Parents

Brian Garner, Dawn Garner



Sundance Shakedown with Kelli Garner
Kelli Brianne Garner (born April 11, 1984) is an American film, stage, and television actress. Garner made her feature film debut in Larry Clark's thriller Bully (2001), followed by a supporting role as Faith Domergue in Martin Scorsese's The Aviator (2004). Over the following several years, she had lead roles in the films Thumbsucker (2005), Lars and the Real Girl (2007), and in the Disney animated film G-Force (2009).
Contents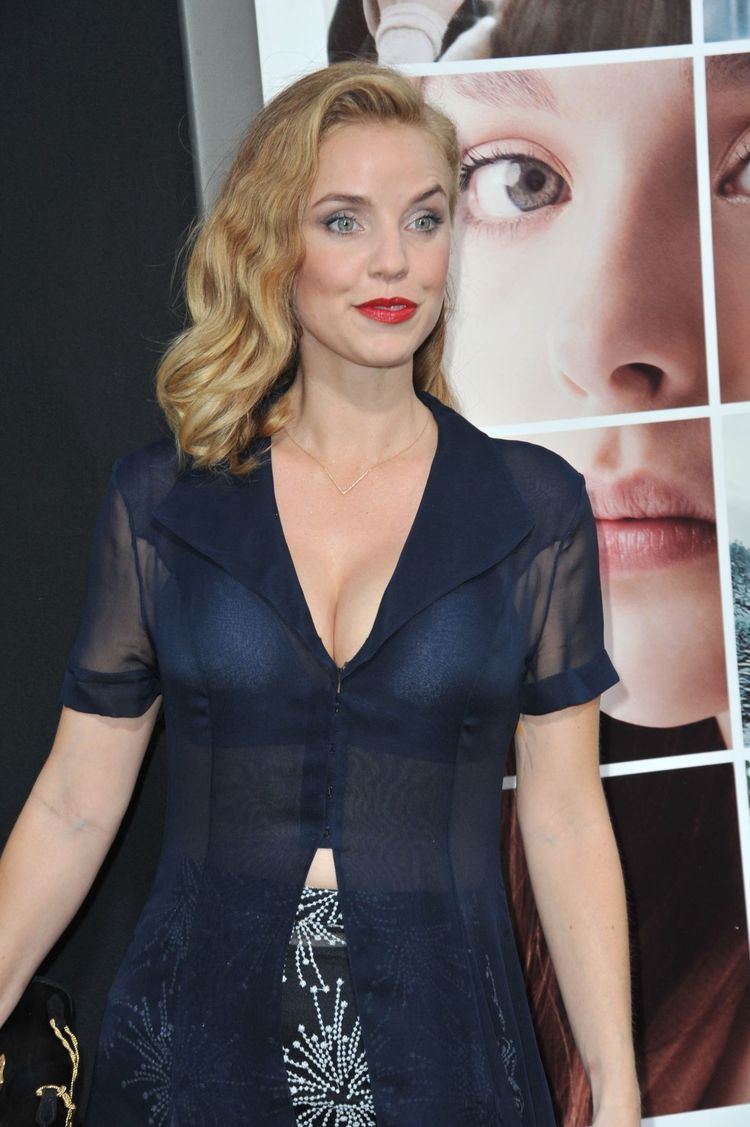 More recent roles include the film Horns (2014) opposite Daniel Radcliffe, and the mini-series The Secret Life of Marilyn Monroe, in which Garner portrays Monroe.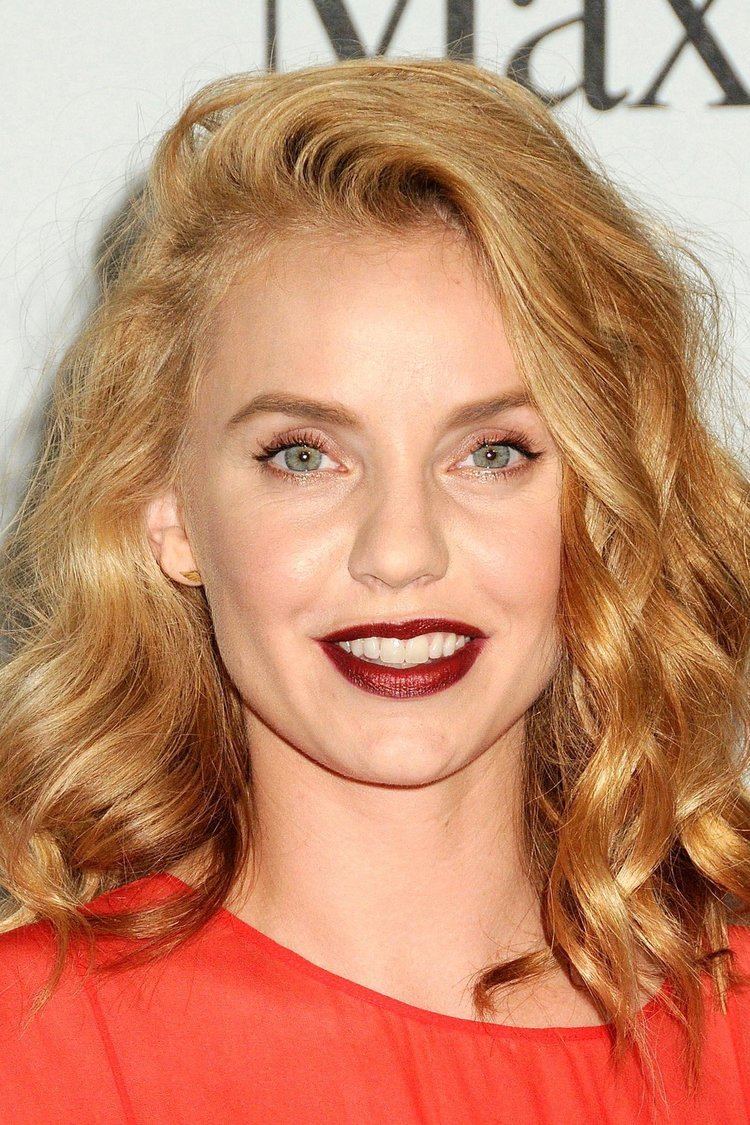 Kelli garner dives into the secret life of marilyn monroe
Early life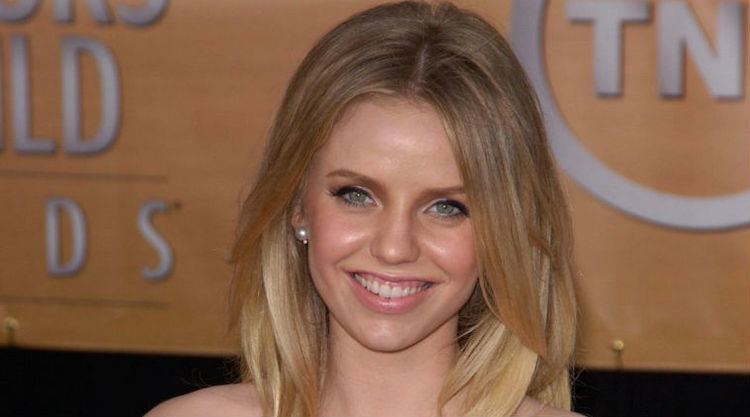 Garner was born in Bakersfield, California. Although she described herself as a "shy" adolescent, Garner caught the attention of a talent agent while attending a friend's bar mitzvah, and was subsequently cast in an Eggo commercial. While a student at Thousand Oaks High School, Garner was cast in director Mike Mills's short film Architecture of Assurance in 2000. Garner was a talented soccer player in high school, and had planned on pursuing it as a career before she began working as an actress.
Career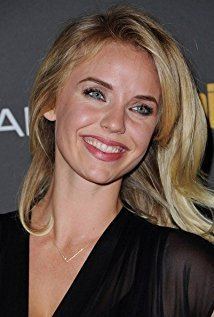 Garner had appeared in several short films before being cast in a supporting role in the television film Time Share in 2000. In 2001, she was cast in Larry Clark's controversial crime thriller Bully (2001), in which she portrayed Heather Swallers, a teenager who participates with her friends in an orchestrated murder of one of their peers; Clark cast Garner in the film after seeing her performance in Mike Mills's short Architecture of Assurance. The film, which was based on the real-life 1993 murder of Bobby Kent, received critical acclaim.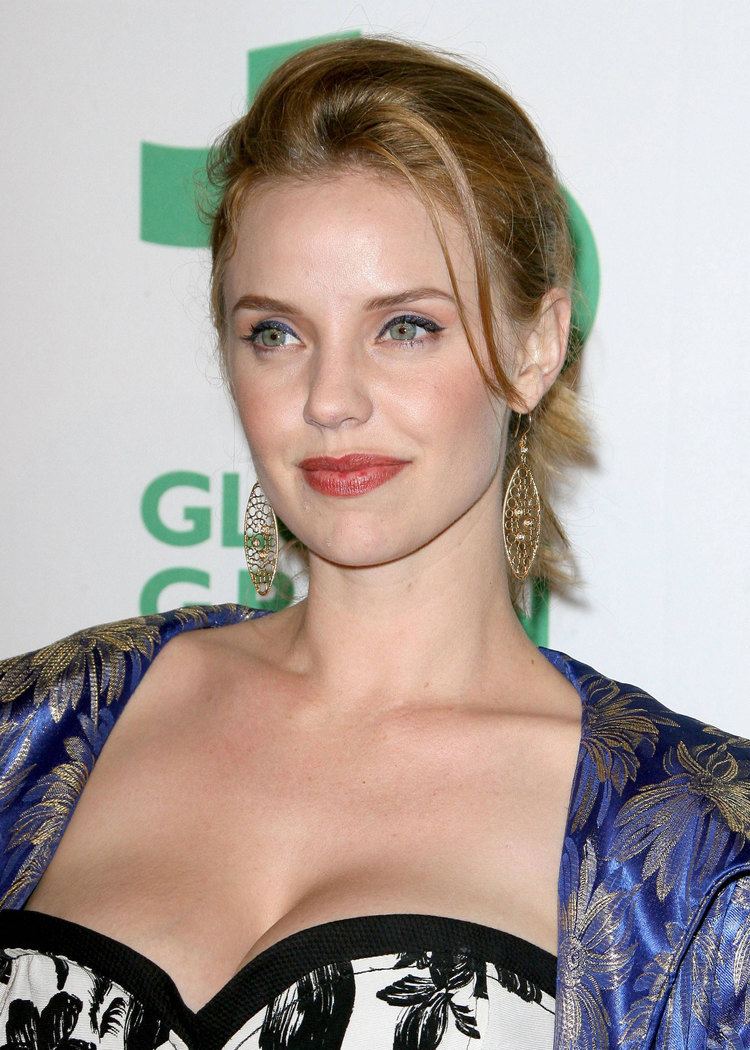 Her next major role came at age nineteen in Martin Scorsese's The Aviator (2004), in which she portrayed actress Faith Domergue, opposite Leonardo DiCaprio as Howard Hughes. According to Garner, she wore brown contact lenses to her audition in order to further embody Domergue; she has said that she tripped and fell when entering the audition room in front of director Scorsese and star DiCaprio. "I thought I'd lost the job," she recalled, "But I think it was that moment that made it work [because] the character was someone who was trying to be much older than she was." The following year, she appeared in the comedy Man of the House, and the independent teen drama Thumbsucker (2005), opposite Lou Taylor Pucci and Vince Vaughn. She had supporting parts in the independent films London (2005) and Dreamland (2006), the latter of which earned her a Best Actress award at Method Fest Independent Film Festival, shared with co-star Agnes Bruckner.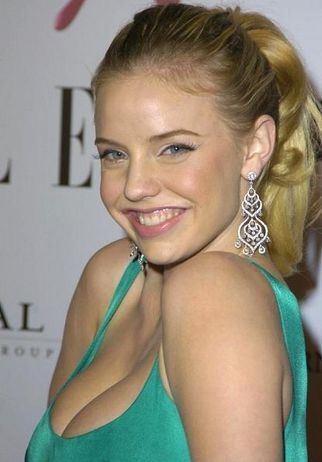 In December 2005, Garner starred in the Off-Broadway production of Dog Sees God: Confessions of a Teenage Blockhead at the Century Center for the Performing Arts. She later appeared in two Green Day music videos, "Jesus of Suburbia" (with Thumbsucker co-star Lou Taylor Pucci) and the unreleased "Whatsername".
In 2007, Garner appeared in a lead role in the critically acclaimed drama Lars and the Real Girl as Ryan Gosling's co-worker and love interest. In 2008, she appeared again onstage in an Off-Broadway production of Anton Chekhov's The Seagull opposite Dianne Wiest. She had a minor part in the comedy Taking Woodstock (2009), and in the Disney film G-Force (2009), which she followed with a supporting role in Going the Distance (2010), opposite Drew Barrymore. Between 2011 and 2012, she had a lead role as Kate Cameron on the series Pan Am.
Garner was next cast in Alexandre Aja's horror-fantasy Horns (2014) with Daniel Radcliffe, and played the title role in the Lifetime mini-series The Secret Life of Marilyn Monroe, opposite Susan Sarandon as her mother. She also appeared in the independent film When I Live My Life Over Again (2015) with Christopher Walken and Amber Heard.
Personal life
Garner was romantically linked to actor Johnny Galecki beginning in 2012. The two separated in 2014, but remained friends.
Filmography
Actress
-
Walden (post-production)
as
Emily Duperon
2022
American Gigolo (TV Series)
as
Claire
- Rapture (2022) - Claire
- Pretty Baby (2022) - Claire
2021
Body of the Mined (Short)
as
Mallory
2021
What Josiah Saw
as
Mary Milner
2019
Godzilla: King of the Monsters
as
Argo Officer Cross (as Kelly Garner)
2019
The Enemy Within (TV Series)
as
Kate Ryan
- Sierra Maestra (2019) - Kate Ryan
- Sequestered (2019) - Kate Ryan
- The Embassy (2019) - Kate Ryan
- Chigorin (2019) - Kate Ryan
- Homecoming (2019) - Kate Ryan
- An Offer (2019) - Kate Ryan
- Decoded (2019) - Kate Ryan
- Eye of Horus (2019) - Kate Ryan
- Havana (2019) - Kate Ryan
- Confessions (2019) - Kate Ryan
- The Ambassador's Wife (2019) - Kate Ryan
- Black Bear (2019) - Kate Ryan
- Pilot (2019) - Kate Ryan
2019
I Don't Want to Be Your Love (Video short)
as
Woman
2018
Do You Like the Taste of Beer? (Short)
2015
The Secret Life of Marilyn Monroe (TV Mini Series)
as
Marilyn Monroe
- Part 2 (2015) - Marilyn Monroe
- Part 1 (2015) - Marilyn Monroe
2014
Looking (TV Series)
as
Megan Murray
- Looking for Sanctuary (2015) - Megan Murray
- Looking for a Plus-One (2014) - Megan Murray
2013
Two Wrongs (TV Movie)
as
Jenny
2012
Neighbors (Short)
as
Maggie Jerritt
2011
Pan Am (TV Series)
as
Kate Cameron
- 1964 (2012) - Kate Cameron
- Romance Languages (2012) - Kate Cameron
- New Frontiers (2012) - Kate Cameron
- Diplomatic Relations (2012) - Kate Cameron
- Secrets and Lies (2012) - Kate Cameron
- Kiss Kiss Bang Bang (2011) - Kate Cameron
- Unscheduled Departure (2011) - Kate Cameron
- Truth or Dare (2011) - Kate Cameron
- The Genuine Article (2011) - Kate Cameron
- One Coin in a Fountain (2011) - Kate Cameron
- Eastern Exposure (2011) - Kate Cameron
- Ich Bin Ein Berliner (2011) - Kate Cameron
- We'll Always Have Paris (2011) - Kate Cameron
- Pilot (2011) - Kate Cameron
2010
My Generation (TV Series)
as
Dawn Barbuso / Dawn
- The Bed In (2010) - Dawn Barbuso
- Birth/Rebirth (2010) - Dawn Barbuso
- Home Movies (2010) - Dawn Barbuso
- Pilot (2010) - Dawn
- Truth and Reconciliation - Dawn Barbuso
2010
Going the Distance
as
Brianna
2009
Taking Woodstock
as
VW Girl
2009
American Dad! (TV Series)
as
Waitress
- Stan Time (2009) - Waitress (voice)
2007
Lars and the Real Girl
as
Margo
2007
Normal Adolescent Behavior
as
Billie
2006
Return to Rajapur
as
Samantha Hartley / Samantha Doyle
2005
Green Day: Jesus of Suburbia (Music Video)
as
Whatsername
2005
The Youth in Us (Short)
as
Alicia
2004
The Aviator
as
Faith Domergue
2004
Law & Order: Special Victims Unit (TV Series)
as
Brittany O'Malley
- Mean (2004) - Brittany O'Malley
2003
Regular Joe (TV Series)
as
Nikki
- Boobysitting (2003) - Nikki
2001
Grounded for Life (TV Series)
as
Tracey
- Take It to the Limit (2002) - Tracey
- Smoke on the Daughter (2001) - Tracey
2002
Da Mob (TV Series)
as
Melanie Spores
- Lo Fidelity (2002) - Melanie Spores (voice)
2001
Buffy the Vampire Slayer (TV Series)
as
Kirstie
- The Body (2001) - Kirstie
2001
Bully
as
Heather Swallers
2000
This Is How the World Ends (TV Movie)
as
Christmas
2000
Time Share
as
Kelly the Beach Girl
2000
Architecture of Reassurance (Short)
as
Heather (as Kelly Garner)
Costume Department
2019
I Don't Want to Be Your Love (Video short) (costumer)
Music Department
2015
One More Time (guitar coach)
Producer
2019
I Don't Want to Be Your Love (Video short) (executive producer)
Soundtrack
2015
One More Time (performer: "Somethin' Stupid")
Thanks
Self
2015
Weekend Today (TV Series)
as
Self
- Episode dated 30 May 2015 (2015) - Self
2015
The Talk (TV Series)
as
Self - Guest
- Guest Co-Hostesses Melissa Rivers & Carnie Wilson/Brad Garrett/Kelli Garner/Chi-Lan Lieu (2015) - Self - Guest
2015
Devil Inside, les coulisses de Horns (Video documentary)
as
Self
2015
Project Runway All Stars (TV Series)
as
Self - Marilyn Monroe
- Some Like It Hot Dog (2015) - Self - Marilyn Monroe
2011
The Marilyn Denis Show (TV Series)
as
Self
- Episode #1.131 (2011) - Self
2010
Going the Distance: A Guide to Long Distance Dating (Video documentary short)
as
Self
2008
Lars and the Real Girl: A Real Leading Lady (Video short)
as
Self
2008
Lars and the Real Girl: The Real Story of... (Video short)
as
Self
2005
Filmography (TV Series documentary)
as
Self
- Keanu Reeves (2005) - Self
2005
Young Hollywood Awards (TV Special)
as
Self
2003
Bully: On Location (Video documentary short)
as
Self / Heather Swallers (uncredited)
2001
Bully: Cast Interviews (Video documentary short)
as
Self
Archive Footage
2015
Extra (TV Series)
as
Self
- Episode dated 30 May 2015 (2015) - Self
References
Kelli Garner Wikipedia
(Text) CC BY-SA