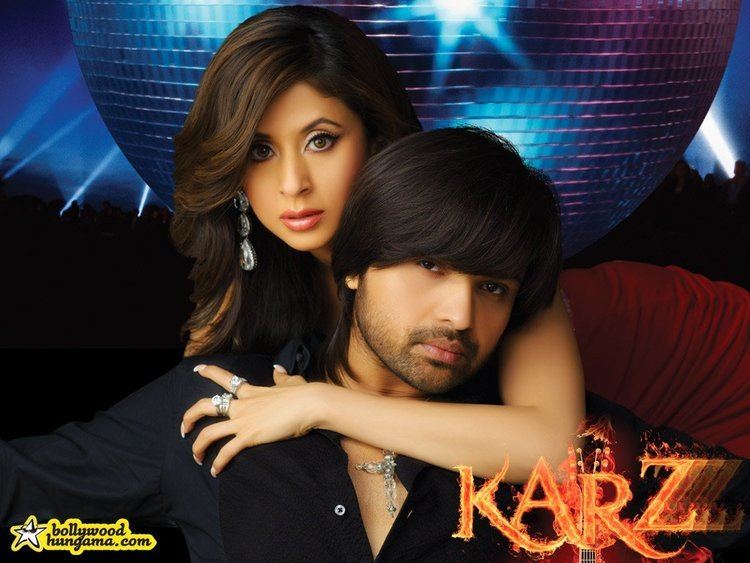 Ravi Verma (Dino Morea) has just won a court case against Sir Judah (Gulshan Grover) and has legally received entitlement to several thousand acres of vineyards. He celebrates the victory by marrying the love of his life Kamini (Urmila Matondkar) and decides to bring her to meet his mother and his sister.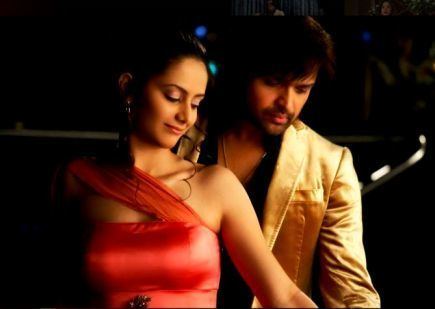 During their trip, Kamini and Ravi board a plane with Ravi deciding to show her a few moves. Kamini has, however, sabotaged the plane and there is no parachute for Ravi. Subsequently Ravi crashes to his death and Kamini becomes Princess Kamini. She throws out Ravi's mother and sister making them utterly destitute.
25 years later, Monty (Himesh Reshammiya) is a sensational rock star — the adopted son of J.J. Oberoi and his wife — and has everything but happiness. His only spark of happiness is his friend Dayal (Bakhtiyaar Irani) and a girl Tina (Shweta Kumar). During a show he plays the same tune on his guitar and he has flashbacks of Ravi Verma's accident; he is informed that he could be the reincarnation of Ravi Verma.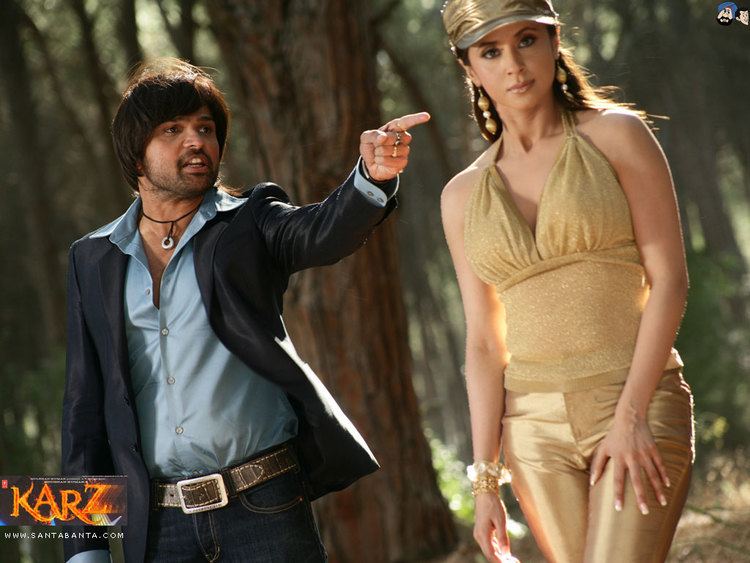 During a trip to Kenya, Monty realizes that all the pieces are in place. He has the complete recollection of his accident but wants to find out where his mother and sister are. He befriends Princess Kamini and informs her of him being Ravi Verma. Kamini lies to Monty that his mother and sister are deceased and about the circumstances of the accident that killed him in his previous birth. She is actually an agent of Sir Judah. Monty disbelieves her but pretends to keep believing her.
Finally things come to a conclusion when Monty tackles Sir Judah. Later Monty manages to kill Kamini the way she killed Ravi. Then he and Tina live happily together.
Urmila Matondkar as Kamini Verma
Himesh Reshammiya as Monty Oberoi
Shweta Kumar as Tina
Danny Denzongpa as Kabira
Rohini Hattangadi as Mrs. Shanta Prasad Verma, Ravi's mother
Smita Bansal as Jyoti Verma 'aka' Pinky, Ravi's Sister
Gulshan Grover as Sir Judah
Bakhtiyaar Irani as Dr. Dayal
Raj Babbar as J. J. Oberoi
Himani Shivpuri as J.J. Oberoi's Wife
Dino Morea as Ravi Verma, special appearance
Tareena Patel as Julie, special appearance
David Hallart as dancer, background actor
Asrani as College Principal
Achyut Potdar as Dr. Shastri, Dr. Dayal's Boss
Imran Hasnee as Mahesh; Tina's dad
Shiva Rindani as Sir Judah's man
Director: Satish Kaushik
Producer: Bhushan Kumar & Krishan Kumar
Executive Producer: Ajay Kapoor
Music Director: Himesh Reshammiya
Lyrics: Sameer
The film was flagged on 25 January 2008. Filming took place in Mumbai, India and in South Africa. On 16 February 2008, Reshammiya had given a live performance in South Africa of the two ultimate dance numbers namely "Sisak Sisak Ke" and "Hari Om". The sound recording was entirely done in the Singapore. Reshammiya performed his songs "Lut Jaaon" and "Ek Haseena Thi" at Sa Re Ga Ma Pa Challenge 2009's first show.
Taran Adarsh of Bollywood Hungama gave Karzzzz 4 stars out of 5 claiming it to be a "Mass entertainer" and further saying that "Karzzzz is rich in entertainment. Himesh's tremendous popularity amongst masses, its chartbusting musical score and the fact that it's a remake of a much-loved film will only lure masses in hordes. Besides, it's an open ground for Karzzzz at the ticket window, what with the euphoria of all past releases having dried up. At the box-office, the film should fetch a thunderous start and in due course, should be amongst the biggest achievers of the year in terms of business, Critics praised Urimilla performance in the film ." Rajeev Masand of CNN-IBN gave the film one star and said "It's a lazy rip-off where everything from characters to dialogues has been more-or-less duplicated, the only changes being superficial ones which grate rather than update."
At the box office, Karzzzz performed well in single screens especially in North India opening with 70% in first week. Box Office India noted the film to have a "below-average" opening, with a finishing verdict making it labelled as a "disaster".
Reshammiya composed the film's music while Sameer penned the lyrics. The song "Ek Haseena Thi" is taken from the original movie of 1980, Karz, whose music was by Laxmikant Pyarelal. According to the Indian trade website Box Office India, with around 13,00,000 units sold, this film's soundtrack album was the year's eleventh highest-selling.
All lyrics written by Sameer; all music composed by Himesh Reshammiya.