Radio (रेडियो) is a 2009 Hindi language Bollywood film starring Himesh Reshammiya, Shenaz Treasurywala and Sonal Sehgal in the lead roles. The film is directed by Isshaan Trivedi. Himesh Reshammiya's compositions for the film were much praised, and topped the musical charts. The movie was released on 3 December. Reshammiya has received praise for his portrayal of Vivan Shah.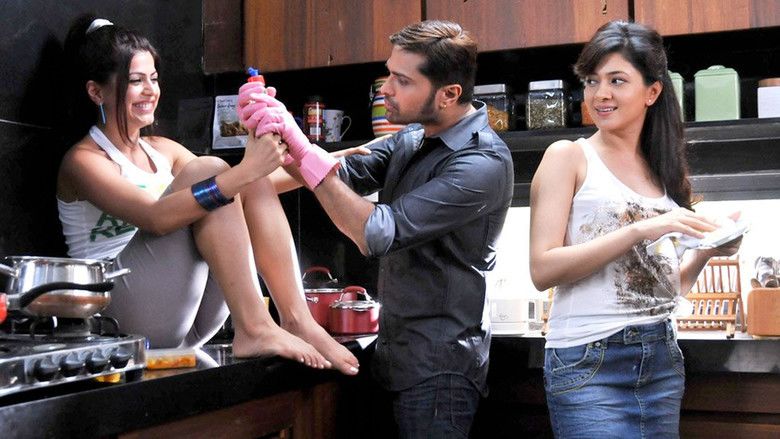 Vivan (Himesh Reshammiya) is a successful RJ on a popular radio channel in the city of Mumbai. He has acquired everything in life but his marriage is unsuccessful.Even though he was not of taking a divorce,his wife pooja(Sonal Sehgal) takes divorce from him, the reason cited are lack of compatibility between the two. In their hearts Vivan and Pooja don't want the divorce but the fast pace of life and busy schedules interfere with her emotional balance.It may not be wrong if you can suspect pooja to be a semi-crack.
Enters Shanaya (Shenaz Treasurywala), who is like a ray of sunshine in Vivan's insipid life. But initially he doesn't realize that Shanaya brings a smile to his face. Pooja at this jencture wants a return to his life.She wants him back.She shows signs of returning.But he blatantly discusses Shanaya with Pooja, but being a woman, she can see his love for Shanaya. She becomes the catalyst to bring this realization that his true love is Shanaya. Why has he closed his eyes? His attitude and response towards Shanaya go through a sea of change. Vivan reciprocates and tries to get close to her family too. Although Pooja still has a soft spot for Vivan and cares for him she realises that he wants to spend his life with Shanaya.
Who will be eventually reign on his heart? Will he take the step to make his vows with Shanaya?
Himesh Reshammiya – RJ Vivan
Sonal Sehgal – Puja Talwar
Shenaz Treasurywala – Shanaya Dhingra
Zakir Hussain – shanaya's Dad
Paresh Rawal – Jhandu Lal Tyagi
Megha Narkar...... Pooja's Friend
Urvashi Yadav...... Peps
Megha Chatterjee
The film released on 3 December 2009. The release clashed with Amitabh Bachchan's home production, Paa and it had a bad reception at the box office. The Producer were unperturbed by this as the film had recovered its production costs from music sales and satellite rights.
Though the film was panned by many critics, Reshammiya got good reviews for his acting.
Taran Adarsh wrote," Himesh has grown as an actor that reflects in certain difficult moments of the film."
Nikhat Kazmi of Times of India wrote, "Himesh Reshammiya tries to reinvent himself. Himesh as Vivan, does seem to have found a better groove. In fact, this new clean, casual avatar of his does seem to work".
The music of the film opened to positive reviews, with Bollywoodhungama.com giving it 4 stars out of 5. The album features couple of songs performed by musicians like Kailash Kher, Rekha Bhardwaj. The songs went on to become big hits, especially Mann Ka Radio, Teri Meri dosti Ka Aasman and Rafa Dafa Kiya Nahin Jaaye. The song Koi Na Koi Chahe was a slow song but went on to become a mainstream hit.
Three remixes are also included in the album.
Mann Ka Radio
Zindagi Jaise Ek Radio
Piya Jaise Ladoo Motichur Wale