Kaavalkaaran (Tamil: காவல்காரன் English: The Protector), is a 1967 Indian Tamil spy thriller film directed by Pa.Neelakandhan, starring M. G. Ramachandran in the lead role and J. Jayalalitha, M. N. Nambiar, S. A. Ashokan, Sivakumar, Nagesh among others. The film ran more than 100 days in major cities and up to 164 days in Sri Lanka. The film was remade in Hindi as Rakhwala.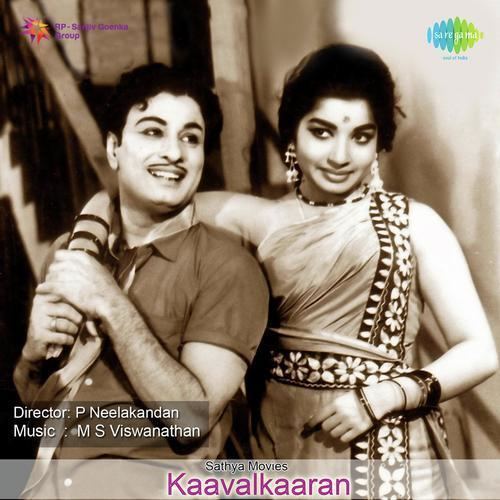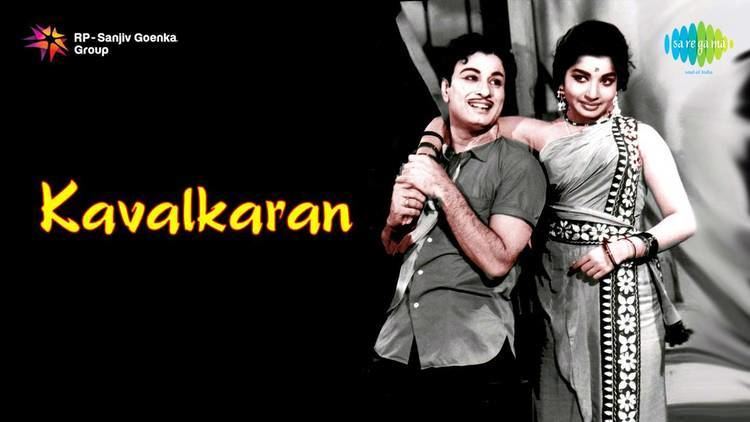 Many (alias Manikkum) (MGR), stemming from a modest background, enters in the service of the billionaire Maradhatchalam (M. N. Nambiar), as the driver.
The charming daughter of this fantastically wealthy notable, Susheela (J.Jayalalitha) desperately falls in love with Many and mutually.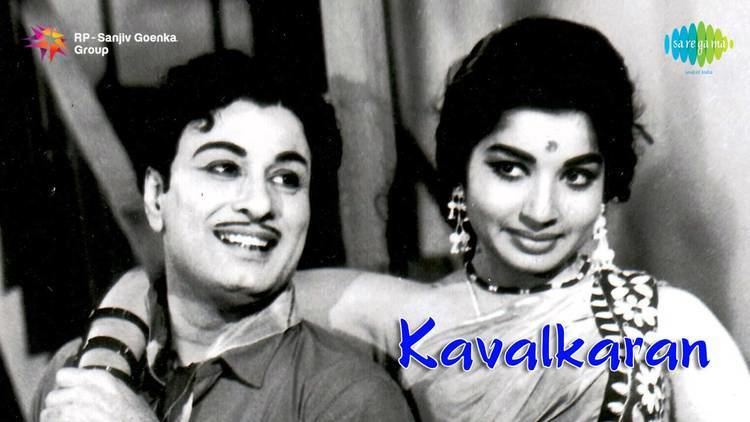 However, Many seems to be very worried. He does not confine itself only and apparently that in his driver's job.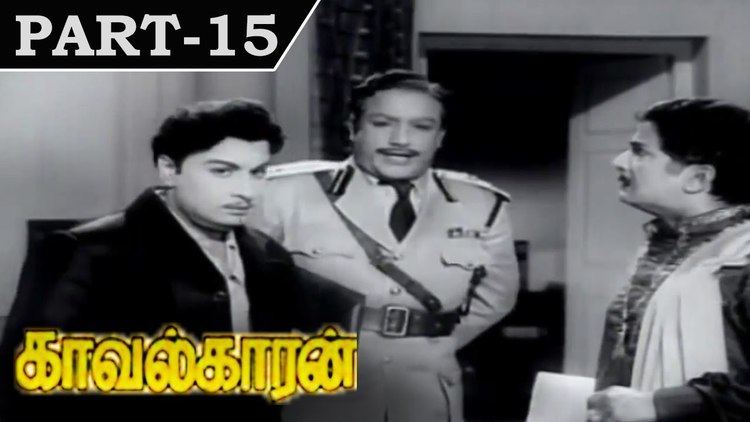 Indeed, upset by the terrible secret (that her mother reveals him at the bedside of her agony) on his young brother Chandra (Sivakumar) and intrigued by the strange behavior and the actions of his boss, Maradhatchalam, Manikkum looks actively for the answers !
In spite of the categorical opposition of his father and contrary to all expectations, Susheela gets married to the man of its life, Manikkum.
But does she believe and do they think all to know or to seize Manikkum, really ?
But who is thus, in reality, this Many ? What does he plot ?
Another version
Mani (alias Manikkum) (MGR) is employed as a driver with Maruthachalam (M. N. Nambiar). Mani and his employer daughter Susheela (J.Jayalalitha) fall in love with each other and get married against Maruthachalam wishes.
This also enrages Nagu (S. A. Ashokan),hers father business partner who intended with married.
In order to make her marriage successful, Susheela disowns her father and his wealth Mani,on the other hand, loses his mother after a prolonged illness.
But before she dies, she tells him to safeguard the secret about his brother Chandra (Sivakumar) and is overhead by his uncle Vadhilingam (V. K. Ramaswamy).
Who tries to Blackmail to Marudhachalam and make money with same.
Meanwhile, Susheela learns that her husband and father have been foes for long.
Does Marudhachalam manage to keep the secret himself ?
Or does his enmity with Mani make him pay for his mistakes and greed ?
The casting is established according to the original order of the credits of opening of the movie, except those not mentioned
The Best movie (Sirede Padham)
By Tamizh Government Award (Tamizh Arasin Parisu)
The first film after the incident of shooting in 1967 by the actor, The "Nadiga vel" M. R. Radha on his neck.
It ran 100 days in Chennai and other major cities and in Ceylon it ran up to 164 days.
It was the first movie of the young actor Sivakumar at that time, with the big MGR.
Kaavalkaaran almost was called Manaivy at first.
Kaavalkaaran' marks the fifth realization of the great filmmaker Pa.Neelakandhan for MGR and the third production under the famous Sathiya Movies !