7.2

/

10

Alchetron

7.2

Rate This




Directed by

K. Raghavendra Rao

Produced by

N. Trivikrama Rao




Screenplay by

K. Raghavendra Rao

Cinematography

K. S. Prakash

Music director

K. Chakravarthy




Written by

Satyanand(story / dialogues)

Starring

N. T. Rama RaoSrideviSharadaJayanthi

Director

Kovelamudi Raghavendra Rao

Cast
Justice chowdary full length telugu moive dvd rip
Justice Chowdary is a 1982 Telugu, Action drama film, produced by T. Trivikrama Rao on Vijayalakshmi Art Pictures banner and directed by K. Raghavendra Rao. Starring N. T. Rama Rao, Sridevi, Sharada, Jayanthi in the lead roles and music composed by Chakravarthy. The film was remade in Hindi under same name and in Tamil as Neethibathi in 1983. The film became a Super Hit at the box office.
Contents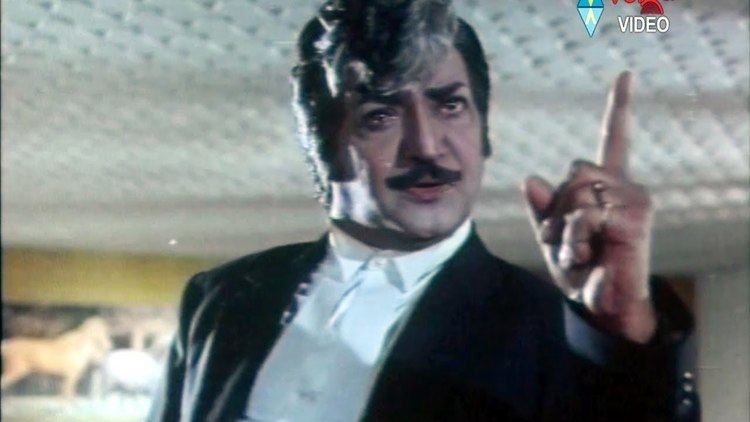 Plot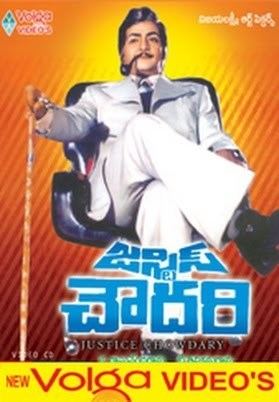 Advocate RK Chowdary (N.T. Rama Rao) is an honest person who dedicated his life to justice. He was once the prosecutor for a murder case which was defended by advocate Kailasam (Rao Gopal Rao). Kailasam is also a business partner & chief advisor to Papa Rao (Satyanarayana) who is a smuggler and a gangster. Chowdary won the case and Ranga Rao (again Satyanarayana), Papa Rao's twin brother, was sentenced to death. From then on, Papa Rao swore revenge on Chowdary.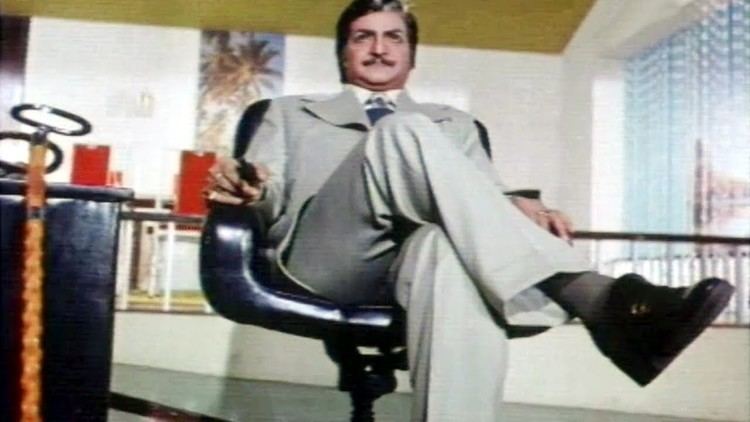 Chowdary has a happy family — his wife Janaki (Jayanthi), son Raja (Sridhar), who is a police officer, daughter-in-law Lata (Rajyalakshmi), and daughter Lakshmi (Mucharlla Aruna). The only thing that worries Chowdary is that his daughter is mute and can't get a good match. After some time RK Chowdary becomes Chief Justice to the High Court. This hurt Kailasam a lot, because he can't become a judge, and he develops enmity against Chowdary. A young & smart looking guy Ramu (again N. T. Rama Rao) who looks like Chowdary is a motor mechanic & a race car driver. Ramu loves Rekha (Sridevi) daughter of Kailasam. Ramu enters into a life of crime and works for Papa Rao because Ramu's life ambition is to construct a house for his mother Radha (Sharada) who is in prison for the past 14 years for the crime which she had done.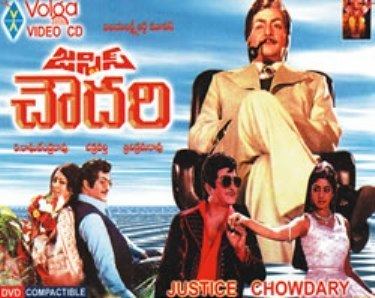 Papa Rao and Kailasam make a plan for revenge against Chowdary. So they arrange a guy Gopal (Raja) who is in their acolyte to marry Chowdary's daughter Lakshmi to keep Chowdary in their grip.But Chowdary doesn't surrender to them so Gopal leaves Lakshmi. One day when Kailasam comes to known that Justice Chowdary is Ramu's father, he & Papa Rao make another plan and tell Ramu that Chowdary had cheated his mother.This angers Ramu who then decides to take revenge against Chowdary. so he changes get-up like Chowdary and traps Chowdary's son Raja into a murder case which reaches Chowdary's court and Chowdary gives judgment of life imprisonment to his son. A suspicious Chowdary then starts enquiring about what actually has happened and comes to know that Ramu is his own son. Meanwhile, Radha ...Ramu's mom and Chowdary's Ex Love interest is released from prison.She comes to know what has happened through Chowdary and tells the truth to Ramu that she herself went away from Chowdary's life to make his marriage with Janaki possible. Ramu realizes his mistake. Meanwhile, Kailasam is double-crossed by Papa Rao and puts him in his custody. Chowdary breaks out all the tactics of Papa Rao and protects everyone including Kailasam, but Radha sacrifices her life to project Chowdary in the climax.
Crew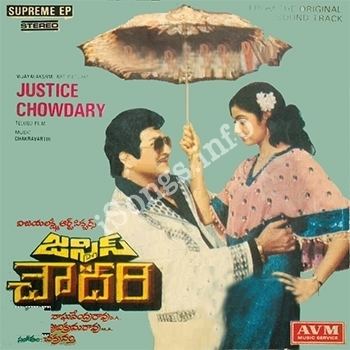 Art: Bhaskara Raju
Fights: Raju, Babu
Choreography: Saleem
Lyrics: Veturi Sundararama Murthy
Playback: S. P. Balasubrahmanyam, P. Susheela, S. P. Sailaja
Music: Chakravarthy
Story-Dialogues: Satyanand
Cinematography: K. S. Prakash
Editing: Kotagiri Venkateswara Rao
Co-producer: T. Pradyumna Rao
Producer: T. Trivikrama Rao
Screenplay — Director: K. Raghavendra Rao
Banner: Vijayalakshmi Art Pictures
Release Date: 28 May 1982
Soundtrack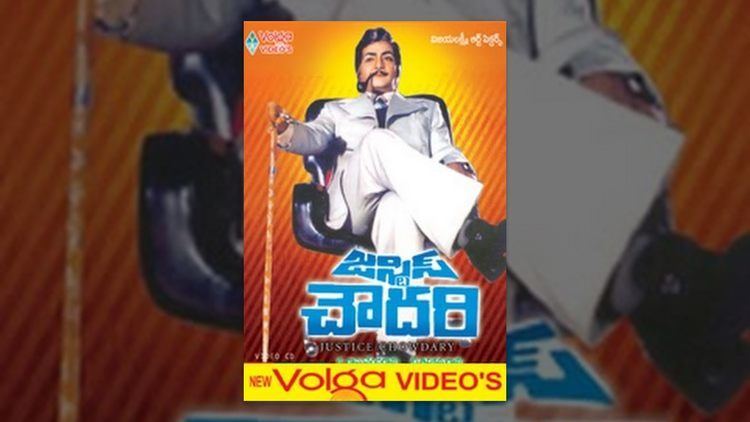 Music composed by Chakravarthy. Lyrics were written by Veturi Sundararama Murthy. All songs are hit tracks. Music released on AVM Audio Company.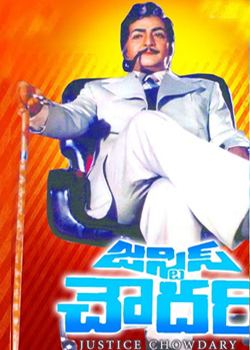 Songs
1Muddu Mida MudduS P Balasubrahmanyam - P Susheela4:28
2Okatato NumberS P Balasubrahmanyam - P Susheela4:38
3Abba MusuresindiS P Balasubrahmanyam - P Susheela4:33

References
Justice Chowdary Wikipedia
(Text) CC BY-SA