Actress sharada cheated by two husbands top heroine sharada personal life secrets filmy poster
Sharada (born Saraswati Devi 25 June 1945) is a three-time National Award winning Indian actress and politician from Andhra Pradesh. She has achieved success through Malayalam cinema, and Telugu cinema. She is also known as Urvasi Sharada because earlier the National Film Award for Best Actress was officially designated the Urvasi Award. She won two Filmfare Awards. Sharada has garnered the NTR National Award by the Government of Andhra Pradesh for her contributions to Indian cinema.
Contents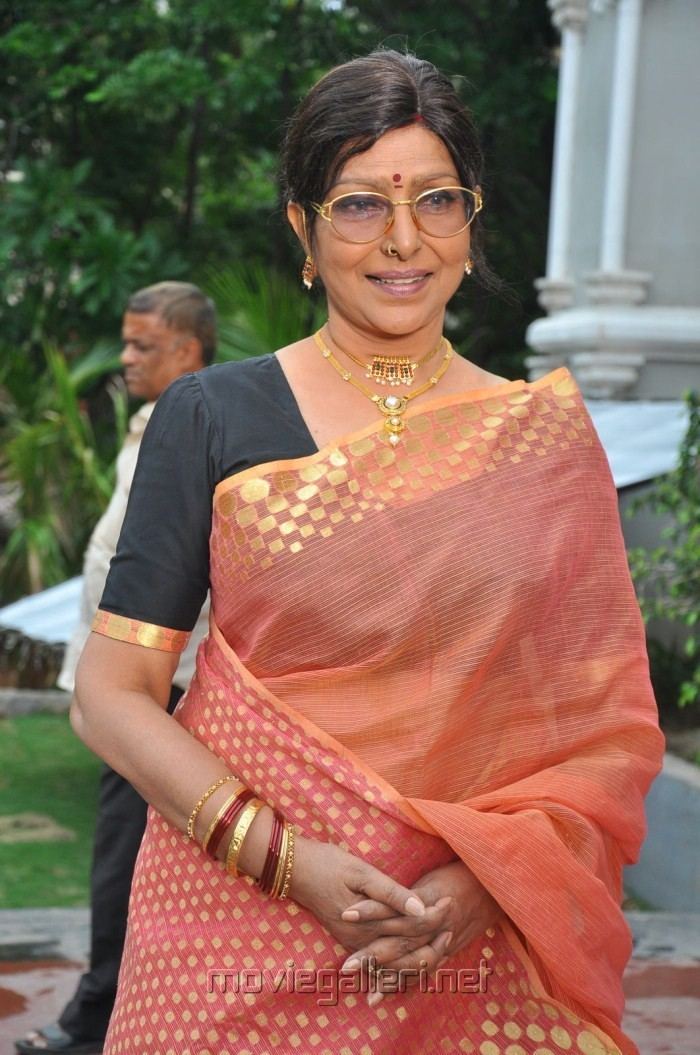 Actress sharada remembering jayalalithaa
Early life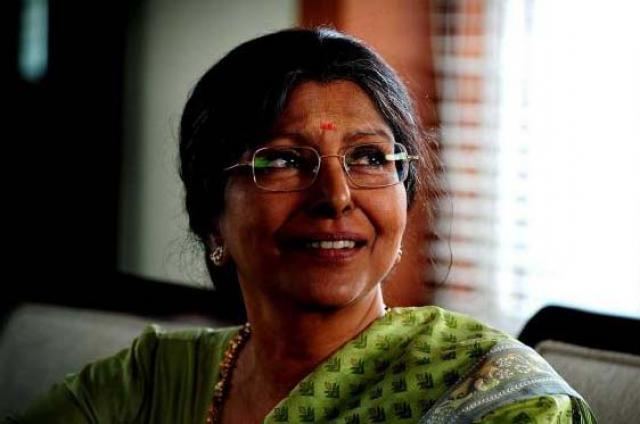 Sharada was born Saraswati Devi in Tenali, Guntur, Andhra Pradesh, India. Her parents Venkateswar Rao and Satyavathi Devi belonged to a family of agriculturalists. She has a brother, named Mohan Rao. Sharada was sent to Madras in her childhood to live with her grandmother Kanakamma. Sharada describes her grandmother as a strict disciplinarian who in the later days wouldn't even let the heroes touch her and allowed rehearsals only on Sundays. Sharada started to learn dance when she was six. She used to perform during Dasara and other temple festivals. It was because of her mother's desire that she learned dance. Her mother wanted her to become a big star in cine field. Though Sharada's father was not too interested in the idea, he did not stop her. Sharada married Telugu actor Chalam, the couple later divorced. Currently sharada is living with her brother in hyderabad, and she is taking care of her brother's children.
Early career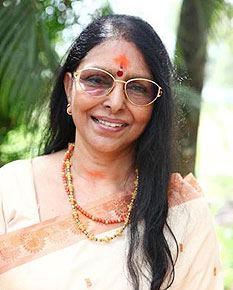 When she grew up, she started acting in Telugu theatre. Her debut cinema was with a minor role in the Telugu film Kanyasulkam. However, she returned to theatre after it and did a major role in the Telugu version of Rakta Kanneeru, a Tamil drama. The play went to get staged over 100 times in Tamil Nadu.
Film career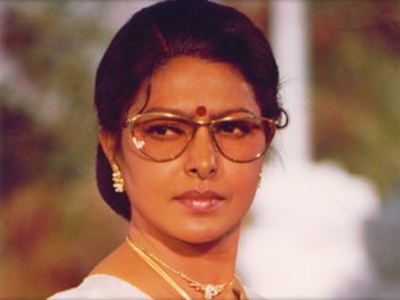 In 1959, she began her career as Sharada. The change in name was attributed to the presence of a few other actors in the industry with the name Saraswati. She came under contract to L.V. Prasad, a Telugu producer. Though she didn't get to act in any of his films, she got her formal training in acting under him, including the Navarasa lessons. She largely attributes her performances and growth in the field to this training. Her first break came with the Akkineni Nageswara Rao starrer Iddaru Mitrulu, which was a major hit. Noted for the role in the film, she got chances from Tamil and Malayalam films as well.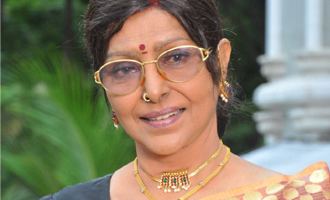 The year 1965 changed her career as Sharada carved her niche for herself in the Malayalam film industry with her performances in Shakuntala, Murappennu, Udhyogastha by P. Venu, Kattu Thulasi and Inapravukal. After that, she focused in Malayalam films, acting only a few roles in other languages. Recognition came in 1967 in the form of a national honorary award for her performances in various films of 1966 including Iruttinte Athmavu. The award was the predecessor to the National Film Award for Best Actress, which was instituted in 1968. In 1969, she won her first National Film Award for Best Actress for her performance in Thulabharam. She went on to win the award 2 more times, for Swayamvaram (1972, Malayalam) and Nimajjanam (1978, Telugu). She also won the Kerala State Film Awards for Best Actress one time. Post 1993, she became choosy and accepted only a few films. Her major films of late were Mazhathullikkilukkam (2002, Malayalam), Rappakal (2005, Malayalam), Nayika (2011, Malayalam) and Stalin (2006, Telugu). She owns a chocolate factory named Lotus Chocolates. She was elected as a Member of Parliament on Telugu Desam Party ticket from her native town of Tenali.
Awards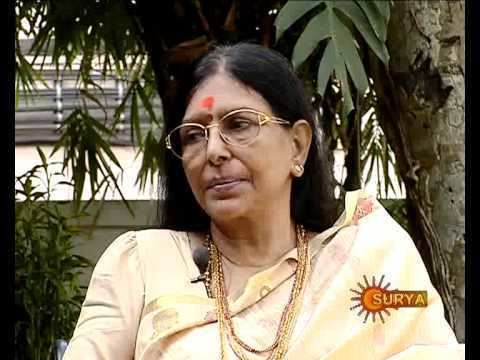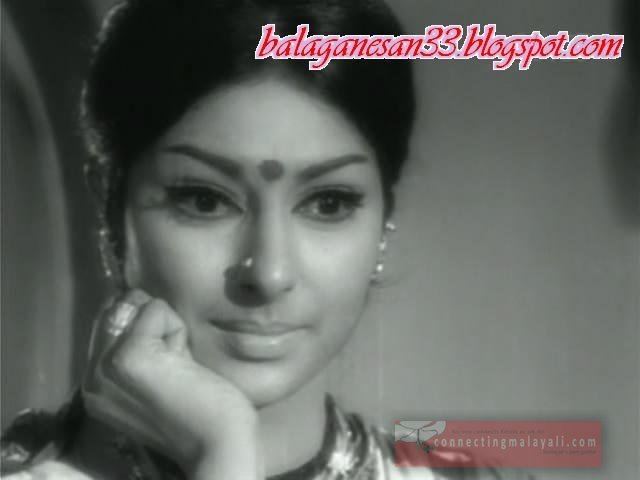 1968 - National Film Award for Best Actress : Thulabharam (Malayalam)
1972 - National Film Award for Best Actress : Swayamvaram (Malayalam)
1977 - National Film Award for Best Actress : Nimajjanam (Telugu)
Kerala State Film Awards
1970 - Kerala State Film Award for Best Actress – Thriveni & Thara
1987 - Filmfare Award for Best Actress – Malayalam : Oru Minnaminunginte Nurunguvettam
1997 – Lifetime Achievement Award
Nandi Awards
2010 - NTR National Award for lifetime achievement
Bengal Film Journalists' Association Awards[edit]
1970 – BFJA Award for Best Actress (Hindi) – Samaj Ko Badal Dalo
Filmography
Actress
2017
Beyond the Clouds
as
Pati (Akshi's Mother)
2015
Ammakkoru Tharattu
as
Sulakshana
2012
Kalikaalam
as
Teacheramma
2008
Yaar Meri Zindagi
as
Radha
2006
Stalin
as
Stalin's mother
2005
Rappakal
as
Saraswathiyamma
2002
Mazhathullikkilukkam
as
Anna John
1998
Anthahpuram
as
Narasimham's wife
1994
Bobbili Simham
as
Bhuvaneswari Devi
1993
Yemandi Avida Vachindi
as
Heroine
1993
Mechanic Alludu
as
Mahalaxmi
1990
Aggiramudu
as
Janaka Devi
1990
Kondaveeti Donga
as
Sambhavi
1989
Nari Nari Naduma Murari
as
Shesharatnam
1989
Bhale Donga
as
Indrani / police officer
1989
State Rowdy
as
SP Laajmani M. Rao (as Sarada [Urvasi])
1988
Raktha Tilakam
as
Nagamani
1987
Oru Minnaminunginte Nurungu Vettam
as
Saraswathi Teacher
1987
Rotation Chakravarthi
1987
President Gari Abbayi
1986
Dharma Peetam Daddarillindi
1986
Ansuyammagari Alludu
as
Mullapudi Anasuyamma
1986
Mr. Bharath
as
Shanti - Bharat's mom
1985
Palnati Simham
as
Nagamani Devi
1985
Swathi
as
Swathi's Mother
1985
Adavi Donga
as
Vasundhara / Kalidasu's mother
1984
Apanidalu Adavallakena
1984
Marchandi Mana Chattalu
1983
Nizhal Moodiya Nirangal
1983
Poratham
as
Rajani Devi / Rajamma
1983
Lekhayude Maranam: Oru Flashback
as
Geetha
1982
Jagannatha Rathachakralu
1982
Main Intequam Loonga
as
Mrs. Ganga Kumar
1982
Mehndi Rang Layegi
as
Rama, mother of Ramu (Jeetendra)
1982
Sivamettina Satyam
as
Radha
1981
Nyayam Kavali
as
Lawyer Shakuntala
1980
Alludu Pattina Bharatham
1980
Kaliyuga Ravana Surudu
1980
Kodalu Vastunaru Jagratha
1980
Sardar Papa Rayudu
as
Seetha
1979
Ente Sneham Ninakku Mathram
1978
Anubhoothikalude Nimisham
1978
Sundharimarude Swapnangal
1978
Maathu Thappadha Maga
as
Latha
1977
Swarganiki Nitchenalu
1977
Daana Veera Soora Karna
as
Draupadi
1976
Chennai Valarthiya Kutty
1975
Ninaithathai Mudippavan
1974
Adambaralu Anubhandalu
1973
Agni Rekha
as
Nirmala / Meera Thakur
1973
Devudu Chesina Manushulu
1972
Snehadeepame Mizhi Thurakku
1971
Pagabattina Paduchu
as
Geeta
1971
Panchavan Kadu
as
Minnukutty
1970
Kakka Thamburatti
as
Janamma
1970
Samaj Ko Badal Dalo
as
Chhaya
1969
Vilakkapetta Bandhangal
1969
Vila Kuranja Manushyan
1967
Anveshichu Kandethiyilla
1967
Chitra Mela (segment "Apaswarangal")
1967
Kavalaam Chundan
as
Sharada
1966
Iruttinde Athmavu
as
Ammukutty
1964
Murali Krishna
as
Srilatha
Producer
1978
Ithanente Vazhi (producer)
1973
Bhadradeepam (producer)
Music Department
1969
Bhai Bahen (playback singer)
References
Sharada (actress) Wikipedia
(Text) CC BY-SA