John rocky meets julius campbell from remember the titans
Julius Campbell, Jr. was a former American football player. He played for the 1971 T.C. Williams High School football team.
Contents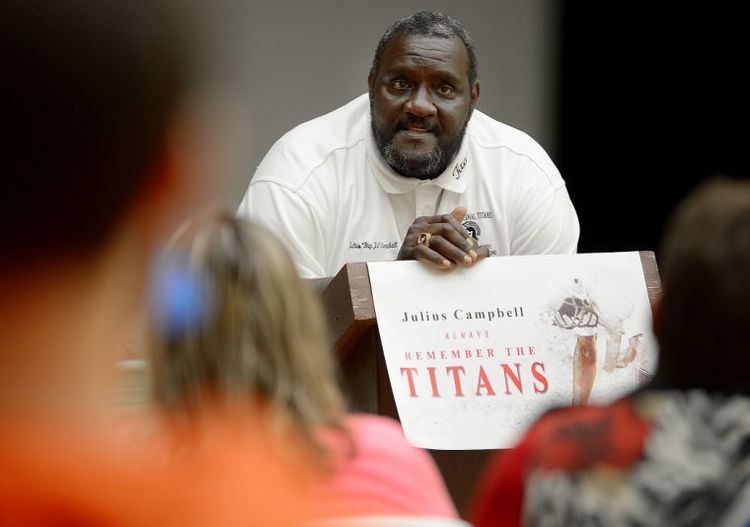 Campbell was born in Alexandria, Virginia, the son of Hazel (nee Jarret), and Julius Campbell, Sr. Campbell attended the Ferrum Junior College where he suffered a bad ankle injury, which did not heal properly and ended Campbell's football career. He has four siblings, older sister Debra, younger brother Derrick, and younger sisters Darlene and Donna.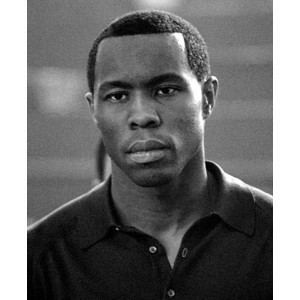 Campbell was portrayed by Wood Harris in Disney's Remember the Titans. Campbell befriended the late Gerry Bertier during the 1971 season, as they led the Titans to a Virginia state championship. Shortly after, Bertier would be paralyzed in a car accident, and they both went on to be All-Americans in high school football.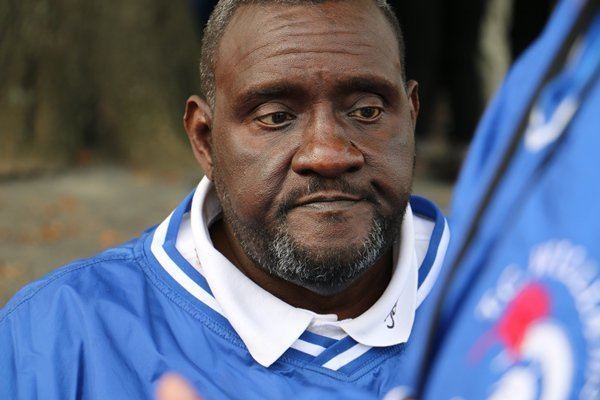 In 1971, the three Alexandria high schools - T.C. Williams, George Washington and Francis C. Hammond - merged when a Federal order mandated that the city more fully desegregate the school system. T.C. Williams became the city's lone senior high school, accepting only 11th and 12th graders, while G.W. and Hammond taught only ninth and 10th graders. Life at T.C. Williams became very tense because of this radical school reorganization. The combination of the three schools into virtually one created an intense internal competition within all of the school's sports teams and organizations. The 1971 football team's leadership helped unify the school and largely break that tension. The Titans finished that season 13-0, and from their success it also helped bring the entire community together. Coach Herman Boone and Coach Bill Yoast were major influences in all of the players lives. Julius' senior year at T.C. Williams was not as successful. The 1972 team went 8-1 overall and 5-1 in the district and lost their division (to Fort Hunt High School by a single point, 8-7) and did not get into the Northern Virginia regional championship round of the Virginia Class AAA football playoffs.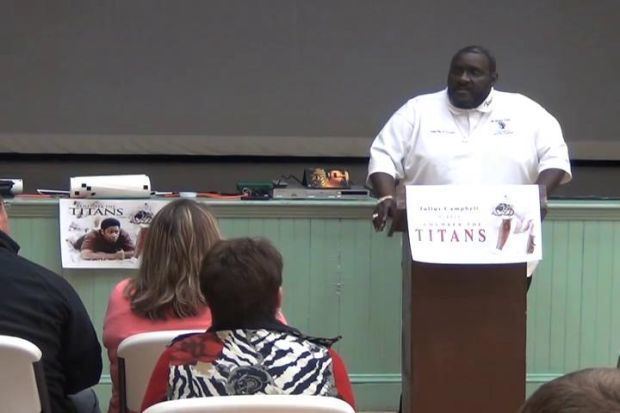 Campbell now lives in Prince George's County, Maryland, and has one daughter, Sharron Murray. Campbell still spends much time with his father and his granddaughter Rejan. His mother and brother died before Remember the Titans was released, but he enjoys living near his family, friends, and teammates.
Facts
He has four
siblings
, one brother and 3 sisters.
Julius Campbell
and
Gerry Bertier
were friends in real life.
Death
Julius Campbell died on 25 Jan 2019 of organ failure. He was 65.
He is survived by Cathy Campbell, his wife of 29 years, as well as his daughter, three stepdaughters, two stepsons and five grandchildren.
References
Julius Campbell WikiData
(Text) CC BY-SA