Active

1 April 1993 – present




Size

Classified




Founded

1993




Country

Canada




Garrison/HQ

Ottawa




Headquarters

Ottawa






Type

Special operations force




Role

Special operations Counter-terrorism




Motto

Facta Non Verba (Deeds, Not Words, Latin)




Part of

Canadian Special Operations Forces Command




Decoration

Presidential Unit Citation




Engagements

War in Afghanistan, Task Force K-Bar
Joint task force 2 canadian special forces operation nanook 2012 hq
Joint Task Force 2 (JTF2) (French: Force opérationnelle interarmées 2, FOI 2) is an elite special operations force of the Canadian Armed Forces. JTF2 serves alongside the Canadian Special Operations Regiment, the Canadian Joint Incident Response Unit and 427 Special Operations Aviation Squadron as part of the Canadian Special Operations Forces Command. The unit is currently based at Dwyer Hill, near Ottawa, Ontario, and plans to move to a new facility to be built at CFB Trenton by 2019.
Contents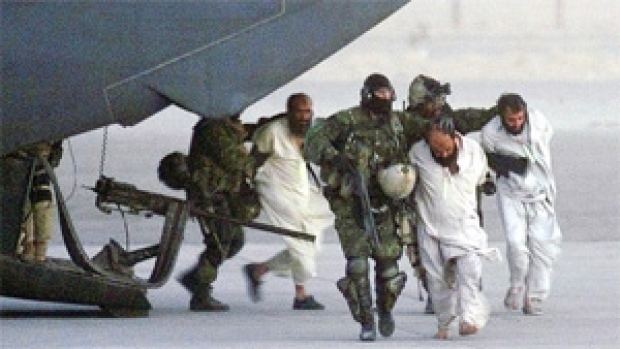 Serving as the centrepiece of Canada's special operations, JTF2 is primarily tasked with counter-terrorism operations but also specializes in direct action, hostage rescue, personnel recovery, and foreign internal defence. Much of the information regarding Joint Task Force 2 is classified, and is not commented on by the Government of Canada.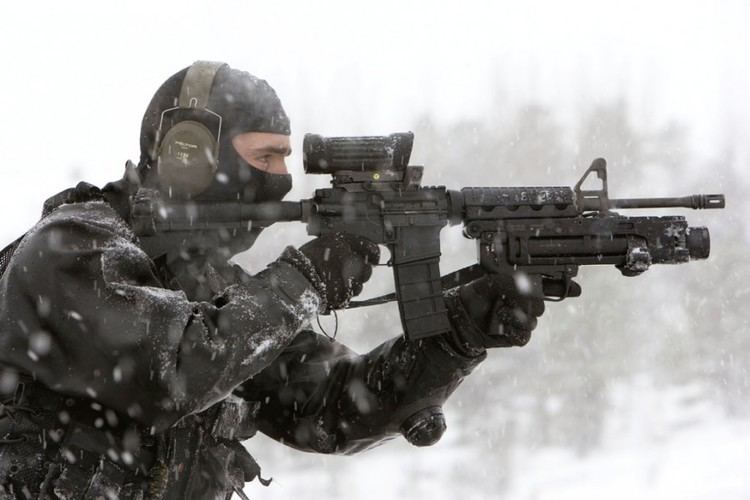 Joint task force 2 arctic show of force 8 25 2012
History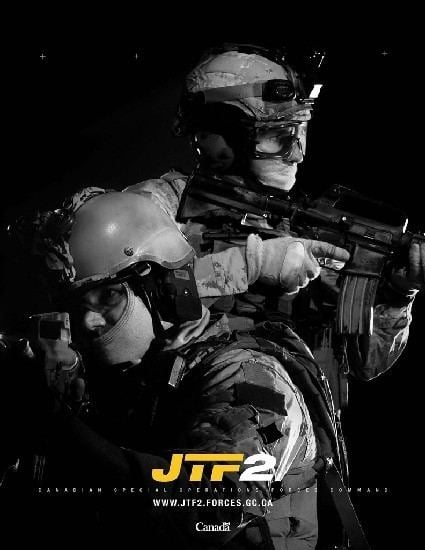 In 1992, Deputy Minister of Defence Robert Fowler announced he was recommending to Governor General Ray Hnatyshyn that he disband the Royal Canadian Mounted Police's Special Emergency Response Team (SERT) and create a new military counter-terrorism group. The decision was made largely because the Canadian Forces offered a greater pool of recruits for the program than civilian police forces, and it stemmed the public uproar about police being taught to use primarily lethal means.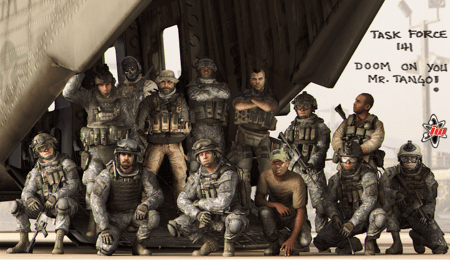 In early 1993, the unit was activated with just over 100 members, primarily drawn from the Canadian Airborne Regiment and Princess Patricia's Canadian Light Infantry. They were given the SERT facility on Dwyer Hill Road near Ottawa as their own base of operations, and permanently parked a Greyhound bus and a DC-9 aircraft on the grounds for use in training.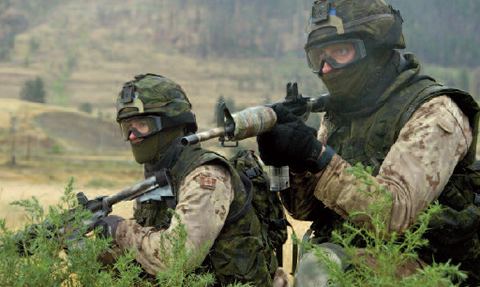 Its first scheduled action was Operation Campus, the protection of highways and water treatment plants around the Oka reserve while a police force tried to "crack down on smuggling" on the native reserve, immediately following the Oka crisis. However two daily newspapers in Quebec revealed the operation just days before it was to go into action, and it was cancelled. The federal budget of December 2001 allocated approximately $120 million over six years to expand unit capabilities and double its size to an estimated 600 personnel, as part of the overall plan following the attacks of September 11, 2001.
Bosnia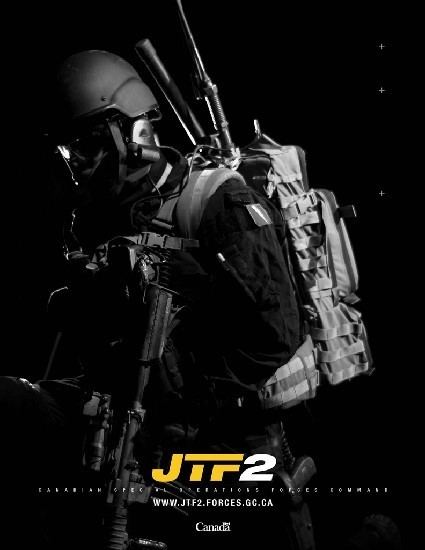 JTF2 forces were inserted into Bosnia, operating in two-to-four-man teams hunting for Serbian snipers who were targeting UN forces at the sniper alley. They were scheduled to free approximately 55 hostages in Operation Freedom 55, but the mission was cancelled as the Bosnian Serbs released all the prisoners voluntarily.
Haiti
In 1996, JTF2 deployed to Haiti to advise the security forces of President René Préval on methods to repel the revolutionary army, train local SWAT teams and raid weapons smugglers in Port-au-Prince.
According to the Canadian Broadcasting Corporation, JTF2 was also in Haiti at the time that Haitian president Jean-Bertrand Aristide was ousted from power in 2004. They protected the Canadian embassy and secured the airport.
Afghanistan: 2001–2012
Approximately 40 JTF2 assaulters were sent to southern Afghanistan in early December 2001, although the Canadian public was not informed of the deployment, following the American declaration of a War on Terror. However, in Sean M. Maloney's book Enduring the Freedom, it was reported that JTF2 was secretly deployed without Prime Minister Jean Chrétien's permission in early October 2001.
Several months later, The Globe and Mail published an image on its front page showing operators in distinctive forest-green Canadian Forces combat uniforms delivering captured prisoners to the Americans. This prompted an outcry in Parliament as MPs were never informed these operations were underway. Vice Admiral Greg Maddison was called before the Standing Committee on Procedure and House Affairs to address claims that Minister of Defence Art Eggleton had purposely misled the public and the government, even failing to inform the Prime Minister that JTF2 had been operating in Afghanistan.
In 2004, an estimated 40 members of JTF2 serving with Task Force K-Bar were awarded the Presidential Unit Citation by the U.S. government for service in Afghanistan. While serving with Task Force K-Bar, Vice Admiral Robert Harward, a US Navy SEAL, stated that the JTF2 team under his command was his first choice for any direct action. Very little is known on JTF2 operations in Afghanistan, but during a conference the former Chief of Defence Staff, General Rick Hillier, stated that JTF2 is in "high demand" and that they are considered to be "world class". He went on to say that the unit is providing direct support to the Afghan government and is targeting the Taliban leadership in southern Afghanistan. He stated that "trying to help neutralize those leaders is a key part of their role and that's what they will continue to do."
Iraq 2006
On 23 March 2006, The Pentagon and the British Foreign Office both commented on the instrumental role JTF2 played in rescuing the British and Canadian Christian Peacemaker Team that were being held hostage in Iraq. Involvement of JTF2 was not confirmed by Canadian officials.
Other actions
There has been much speculation in the Canadian media on possible JTF2 operational deployments. As of 2001, the unit had 297 members, but by the end of the year, with the War on Terror becoming a reality, the federal government announced their intentions to increase it to 600 members within four years.
Vice-Admiral Dean McFadden also confirmed that JTF2 would take a role in securing the 2010 Winter Olympics and 2010 Winter Paralympics.
JTF2 has also acted as bodyguards to Canadians travelling abroad, notably accompanying Lieutenant-General Maurice Baril and Raymond Chrétien to Zaire in November 1996. When photographs provided to the media were revealed to show the faces of JTF2 forces, they were redacted and reissued with the faces removed. In 1998, they accompanied General Romeo Dallaire to Tanzania where he was due to testify against a Rwandan Hutu official accused of complicity in the 1994 genocide. They similarly accompanied war crimes prosecutor Louise Arbour into Kosovo. In early November 2000, Conservative Defence Critic David Price stated that JTF2 had been deployed to Kosovo, however, this was denied by Prime Minister Jean Chrétien and Defence Minister Art Eggleton.
The unit was believed to be operating with the Special Air Service and Special Boat Service in Operation Mobile, the Canadian operation in the 2011 Libyan civil war. As of 2014 the unit is believed to be in Iraq as training personnel, under the Canadian Operation Impact which is part of Operation Inherent Resolve. The Canadian Government has not denied or confirmed JTF2's involvement.
Unit accountability
On 21 December 2006, a Federal Court judge rejected a request to proceed with a court martial against an unnamed JTF2 officer, accused of assaulting and mistreating a subordinate. Because court martial requests require that the accused be named, the judge suggested that they explore other avenues to proceed with the court martial.
JTF2 has acknowledged the death of one member. Master Corporal Anthony Klumpenhouwer, 25, died on April 18, 2007, after falling off a communications tower in Kandahar, Afghanistan. In 2010, the investigation into Klumpenhouwer's death was completed, and revealed that he had been knocked unconscious by a surge of electricity.
References
Joint Task Force 2 Wikipedia
(Text) CC BY-SA