Covid-19
Jean Chretien




Louise Arbour




Peter Cory




Justice





Kofi Annan




Larry Taman




Navi Pillay




Patrick Arbour






Rosalie Abella/Louise Charron




Sergio Vieira de Mello Bertrand Ramcharan (acting High Commissioner)




Catherine Taman, Emilie Taman, Patrick Taman




Commission of Inquiry Into Certain Events at the Prison for Women in Kingston [electronic Resource] : [report]




Bernard Arbour, Rose Ravary




Beverley McLachlin, Richard Goldstone, Claire L'Heureux‑Dube, David Malouf, Carla Del Ponte
Louise Arbour, CC GOQ (born February 10, 1947) is a Canadian lawyer, prosecutor and jurist. She is currently the UN Special Representative for International Migration.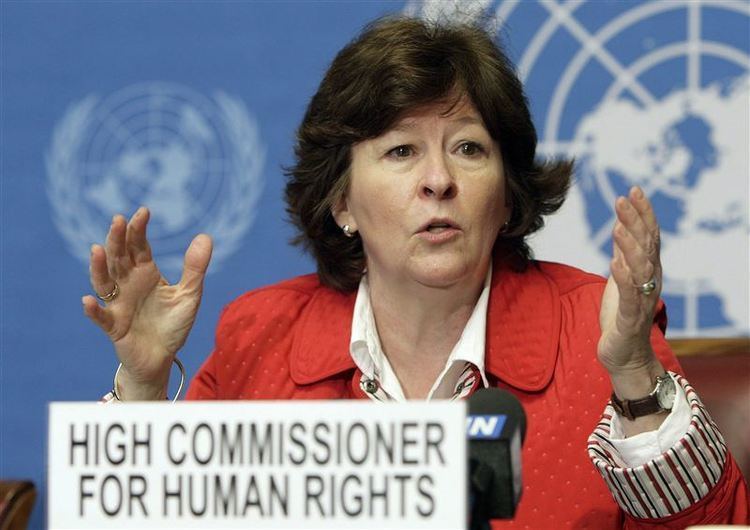 Arbour was the UN High Commissioner for Human Rights, a former justice of the Supreme Court of Canada and the Court of Appeal for Ontario and a former Chief Prosecutor of the International Criminal Tribunals for the former Yugoslavia and Rwanda. From 2009 until 2014, she served as President and CEO of the International Crisis Group. She made history with the indictment of a sitting head of state, Yugoslavian president Slobodan Milošević, as well as the first prosecution of sexual assault as the articles of crimes against humanity.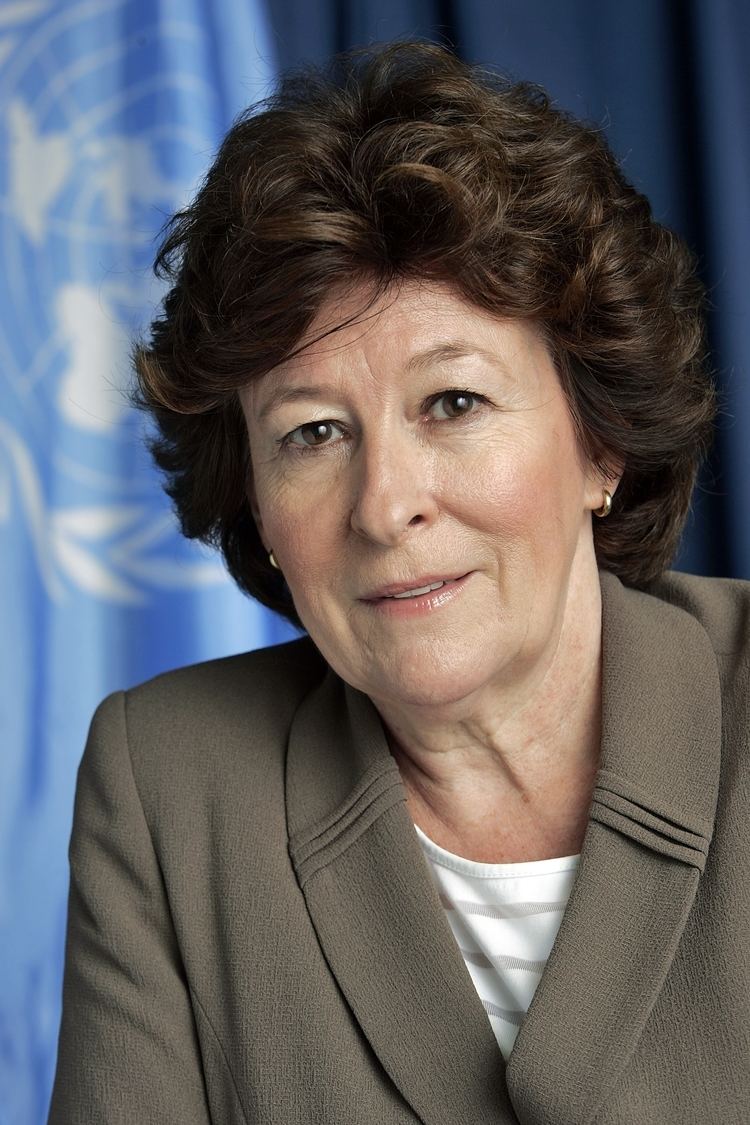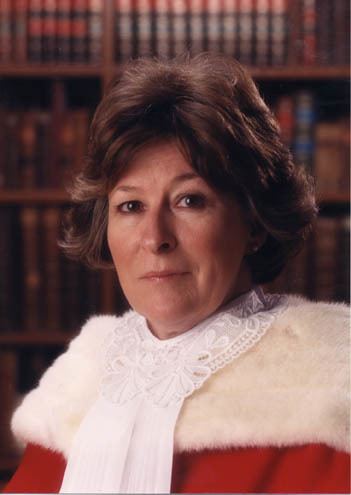 Arbour was born in Montreal, Quebec to Bernard and Rose (née Ravary) Arbour, the owners of a hotel chain. She attended convent school, during which time her parents divorced. As editor of the school magazine, she earned a reputation for irreverence.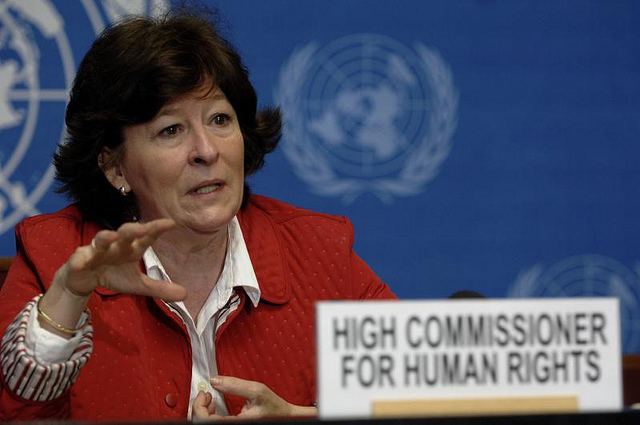 In 1967, she graduated from Collège Regina Assumpta, and proceeded to the Université de Montréal where she completed an LL.B. with distinction in 1970. She became the Law Clerk for Justice Louis-Philippe Pigeon of the Supreme Court of Canada in 1971–72 while completing graduate studies at the Faculty of Law (Civil Section) of the University of Ottawa. This is where she met her long time common-law partner Larry Taman, with whom she lived for 27 years. In a 2014 interview, Arbour named the move from Quebec to Ontario as the "biggest hurdle [she] had to overcome to succeed in [her] career," as her entire education had been in French.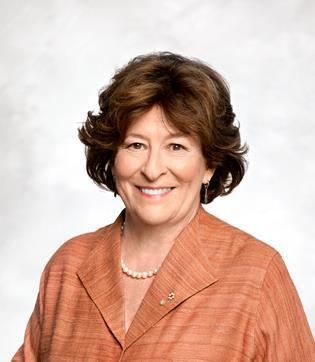 She was called to the Bar of Quebec in 1971 and to the Law Society of Upper Canada in 1977.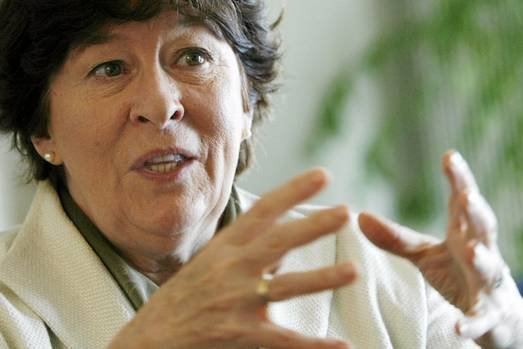 She has three adult children: Emilie, Patrick and Catherine. Her daughter Emilie Taman was an NDP candidate in the 2015 Canadian election in the electoral district of Ottawa—Vanier. She also has three grandchildren. The father, and long time common law partner of Arbour, is Larry Taman, who was once Deputy Attorney General of Ontario, working with Attorney General Ian Scott.
From 1972–73, Arbour was research officer for the Law Reform Commission of Canada. She then taught at Osgoode Hall Law School, York University, first as a Lecturer (1974), then as Assistant Professor (1975), Associate Professor (1977-87), and finally as Associate Professor and Associate Dean (1987). She was Vice-President of the Canadian Civil Liberties Association until her appointment to the Supreme Court of Ontario (High Court of Justice) in 1987 and to the Court of Appeal for Ontario in 1990. In 1995, Arbour was appointed as President of a Commission of Inquiry, under the Inquiries Act, for the purpose of investigating and reporting on events at the Prison for Women in Kingston, Ontario, following allegations by prisoners of abuse.
In 1996, at Richard Goldstone's recommendation, Arbour was appointed as his replacement as Chief Prosecutor of the International Criminal Tribunal for Rwanda in Arusha, and of the International Criminal Tribunal for the former Yugoslavia (ICTY) in The Hague. She indicted then-Serbian President Slobodan Milošević for war crimes, the first time a serving head of State was called to account before an international court. Other indictees were Milan Milutinović, President of the Republic of Serbia, Nikola Šainović, Deputy Prime Minister of the Federal Republic of Yugoslavia, Dragoljub Ojdanić, Chief of the General Staff of the Armed Forces of the Federal Republic of Yugoslavia, and Vlajko Stojiljković, Minister of Internal Affairs of the Republic of Serbia.
In 1999, Prime Minister Jean Chrétien appointed Arbour to the Supreme Court of Canada.
She has been published in the area of criminal procedure and criminal law, in both French and English. At various times, she has served as an editor for the Criminal Reports, the Canadian Rights Reporter, and the Osgoode Hall Law Journal.
Arbour has been awarded honorary doctorates by twenty-seven universities. In 2005, Arbour was awarded the Thomas J. Dodd Prize in International Justice and Human Rights, along with Justice Richard Goldstone, in recognition of her work on the International Criminal Tribunals for the former Yugoslavia and Rwanda. She was the subject of a 2005 fact-based Canadian-German made-for-television movie, Hunt For Justice which follows her quest to indict Bosnian Serb war criminals. Arbour was played by Canadian actress Wendy Crewson.
She was made a Companion to the Order of Canada in 2007 "for her contributions to the Canadian justice system and for her dedication to the advancement of human rights throughout the world". She was made a Grand Officer of the National Order of Quebec in 2009.
She was made a Commander of the National Order of the Legion of Honour in 2011. She has been awarded numerous honorary degrees, including Doctor of Civil Laws from the University of Western Ontario in June 2000, Doctor of Humane Letters from Mount Saint Vincent University in May 2001, and Doctor of Laws degrees from the University of British Columbia in November 2001, the University of Waterloo in October 2006, in June 2009 from the University of Alberta and University of Guelph, and from Simon Fraser University in October 2009.
On January 24, 2008, Arbour welcomed the entry into force of the 2004 version of the Arab Charter on Human Rights, which has been criticized for containing the following:
Article 2(3) All forms of racism, Zionism and foreign occupation and domination constitute an impediment to human dignity and a major barrier to the exercise of the fundamental rights of peoples; all such practices must be condemned and efforts must be deployed for their elimination.
Following criticisms about this statement, Arbour reportedly distanced herself from some aspects of the charter. The Arab Charter remains listed in the Office of the High Commissioner's website, among many texts adopted by international groups aimed at promoting and consolidating democracy.
In September 2008, Arbour gave a lecture, "Integrating Security, Development and Human Rights", at the University of San Diego's Joan B. Kroc Institute for Peace & Justice Distinguished Lecture Series.
In 2013, Arbour courted controversy by questioning the international community's policy toolkit.
Doctor of Laws honoris causa, School of Advanced Study, University of London, 2010
LL.D. hon., Concordia University, 2001
LL.D. hon., University of British Columbia, 2001
LL.D. hon., Lakehead University, 2002
LL.D. hon., Université de Picardie Jules Verne, Amiens, France, 2003.
LL.D. hon., St. Francis Xavier University, 2003
Life member of the Association of French Speaking Jurists of Ontario, 1992
Award Medal of the University of Montreal, 1995.
Award Medal of Women's Law Association (Toronto), 1996
G. Arthur Martin Award Medal, Criminal Lawyers' Association (Toronto), 1998
Medal of Honor, Association internationale des procureurs, 1999
Medal of Merit, Institut de recherches cliniques de Montréal, 1999
Fondation Louise Weiss award, Paris, 1999
Pennsylvania Bar Foundation's Second Annual Service to Humanity Award, Harrisburg (Pennsylvanie), 2000
Franklin & Eleanor Roosevelt Four Freedoms Medal (Freedom from Fear), Roosevelt Study Centre, Middleburg (Pays-Bas), 2000
Women of Distinction Award, Toronto Hadassah-Wizo, 2000
Peace Award, World Federalists of Canada, 2000
Human Rights Award, Lord Reading Law Society, 2000
Wolfgang Freidman Memorial Award, Columbia Law School, 2001
EID-UL-ADHA Award, The Association of Progressive Muslims of Ontario, 2001
Quebec Bar Medal, 2001
National Achievement Award 2001, Jewish Women International of Canada, 2001
2002 Stefan A. Riesenfeld Symposium Award, Berkeley Journal of International Law
Person of the Year Award, McGill Centre for Research and Teaching on Women (MCRTW), 2002
Award from Foundation Justice in the World, International Association of Judges, 2002
University of Montreal Law School Medal, 2003.
Inducted in Hall of Fame, International Women's Forum, 2003
Honorary Fellow, American College of Trial Lawyers, 2003
Honorary Professor, Warwick University, Coventry (R.-U.), 1999–2004
Vice-president, Canadian Civil Liberties Association, 1985–1987
Honorary Member, American Society of International Law, 2000
International Crisis Group board of directors member, 2000
Honorary Member, Phi Delta Phi International Legal Honor Society 2001
Honorary Member, Golden Key National Honour Society, 2000
Honorary Member, Grays Inn, London (UK), 2001
Member of the International Council, Institute for Global Legal Studies of Washington University School of Law, St. Louis, Missouri, 2001
Advisory Board member, International Journal of Constitutional Law, Oxford University Press (New York Law School), 2001
Editorial Board member, Journal of International Criminal Justices 2003
Grand Prize of the Conseil québécois des gais et lesbiennes (CQGL), 2008
United Nations Prize in the Field of Human Rights, 2008
Grand Officer of the Ordre national du Québec, 2009
North-South Prize, 2010
Laureate of the Special Jury Prize for Conflict Prevention, awarded by the Fondation Chirac, 2011.
In 2014 she was inducted into Canada's Walk of Fame
In 2015, she was made a Grand Officer of the Order of the Crown, an order of the Kingdom of Belgium.
Louise Arbour Wikipedia