Johnny Belinda is a 1948 American drama film based on the 1940 Broadway stage hit of the same name, by Elmer Blaney Harris. The play was adapted for the screen by writers Allen Vincent and Irma von Cube, and directed by Jean Negulesco.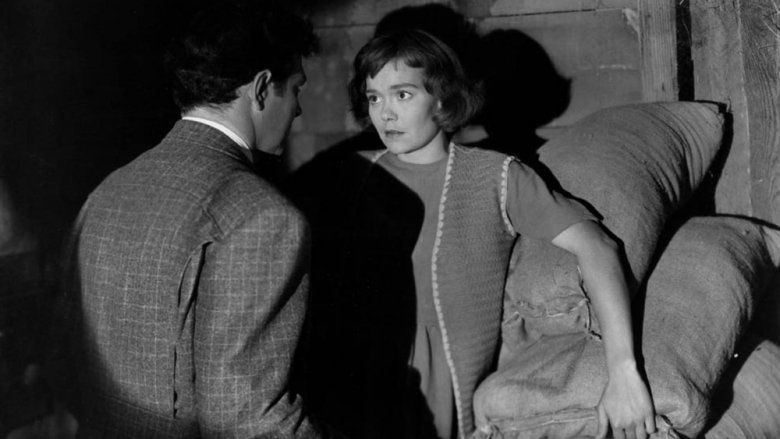 The story is based on an actual incident that happened near Harris's summer residence in Fortune Bridge, Bay Fortune, Prince Edward Island. The title character is based on the real-life Lydia Dingwell (1852–1931), of Dingwells Mills, Prince Edward Island. The film dramatizes the consequences of spreading lies and rumors, and the horror of rape. The latter subject had previously been prohibited by the Motion Picture Production Code. Johnny Belinda is widely considered to be the first Hollywood film for which the restriction was relaxed, and as such was controversial at the time of its initial release.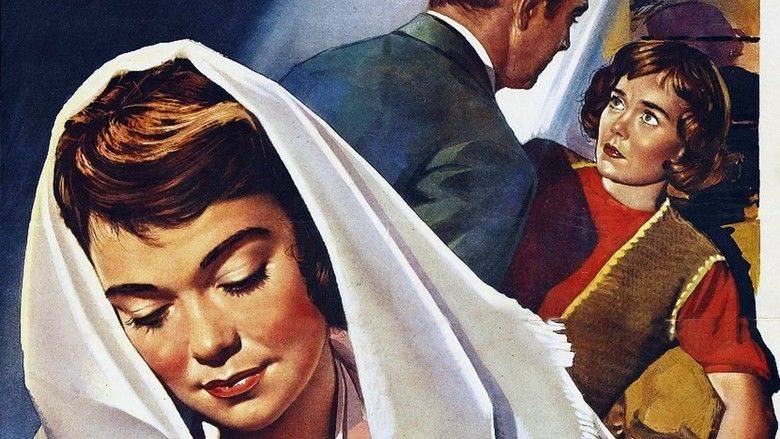 The film stars Jane Wyman, Lew Ayres, Charles Bickford, Agnes Moorehead, Stephen McNally, and Jan Sterling. Wyman's performance earned her the Academy Award for Best Actress.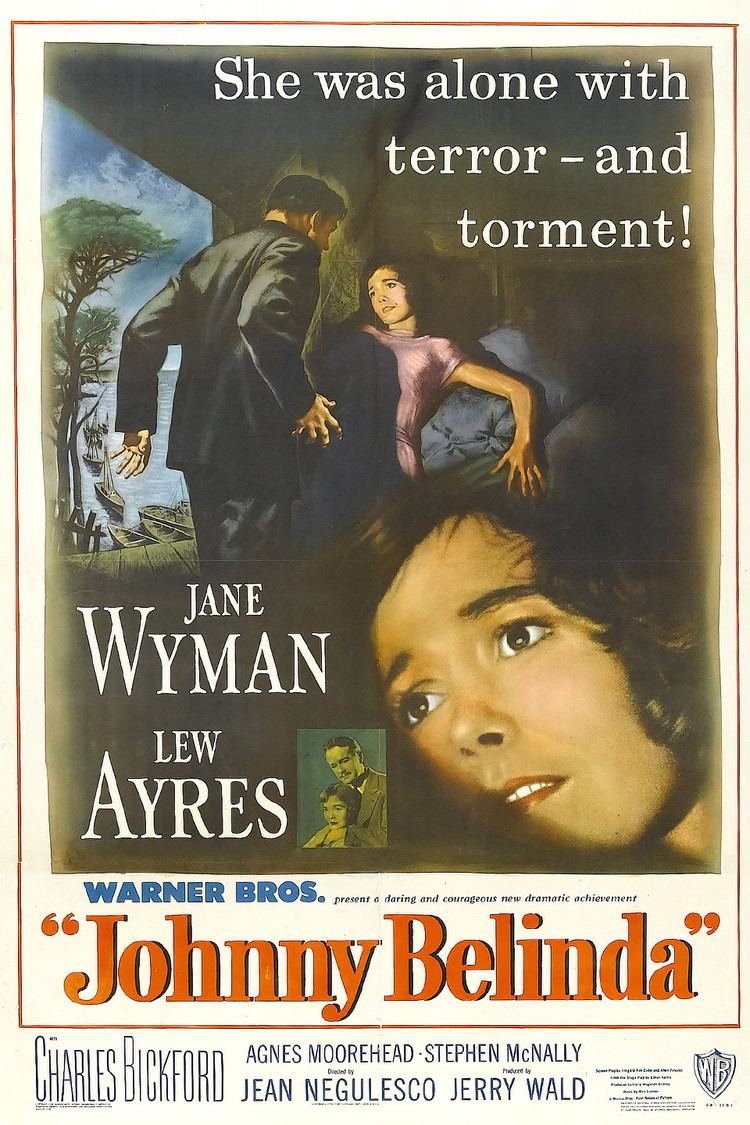 It was filmed on location in Fort Bragg, California.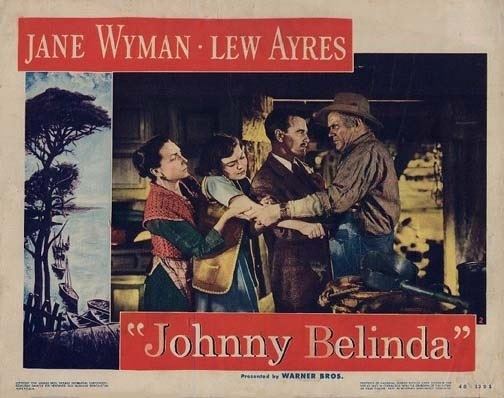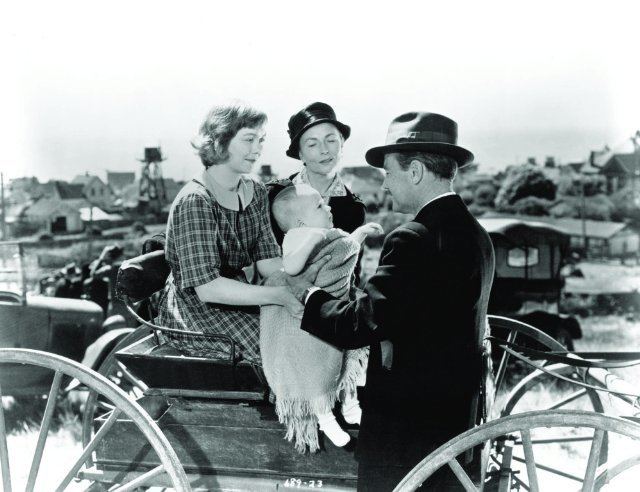 The film is the story of a deaf-mute young woman, Belinda MacDonald (Jane Wyman), who is befriended by the new doctor, Dr. Robert Richardson (Lew Ayres), who comes to Cape Breton Island on the east coast of Canada. The doctor realizes that, although she cannot hear or speak, Belinda is very intelligent. She lives on a farm with her father, Black Mac Donald (Charles Bickford), and her aunt, Aggie MacDonald (Agnes Moorehead), wears plain work clothes, rarely goes into town, and only once to church. The family sells farm goods to the nearby town, mainly flour. Her father and aunt called Belinda "Dummy" and resent her because her mother died giving birth to her. Dr. Richardson teaches Belinda sign language and the signs for many common things and ideas. Over time, his affection for her grows. He buys her a pretty dress and encourages her father to take her to town and church.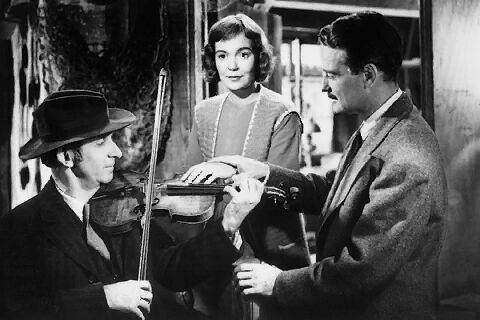 Dr. Richardson's secretary, Stella (Jan Sterling), is attracted to him and tries to get his attention, but the doctor does not reciprocate her feelings. After Stella figures out that he is becoming attracted to Belinda, she starts to resent both of them.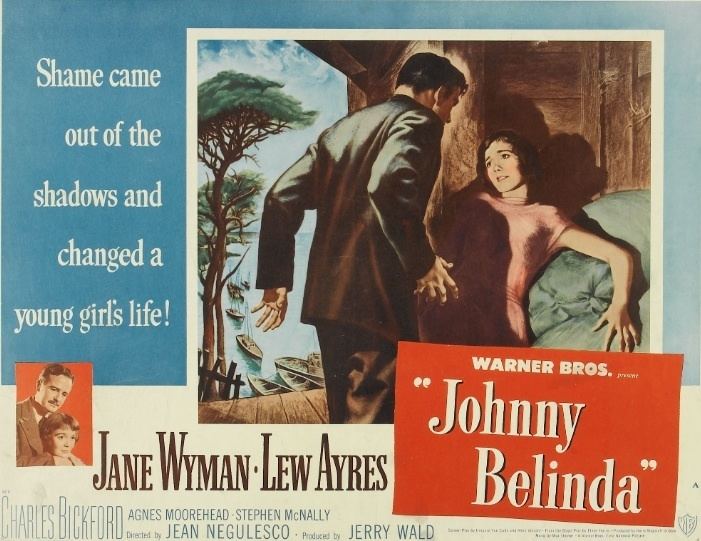 One of the family's customers, Locky McCormick (Stephen McNally), gets drunk at a dance, leaves the dance, and goes to the farm when Belinda is alone and rapes her. This results in her pregnancy, which is diagnosed by another doctor to whom Dr. Richardson had brought her for audiology testing. Belinda gives birth at home to a healthy baby boy, whom she names Johnny. The people in town begin to shun the Mac Donald family and Dr. Richardson, as they suspect he is the father of Belinda's child because he has spent a lot of time with her. Dr. Richardson tells Black that he is willing to marry Belinda in order to quiet town gossip. Black rejects this idea, as he knows that Dr. Richardson does not truly love Belinda, but merely pities her.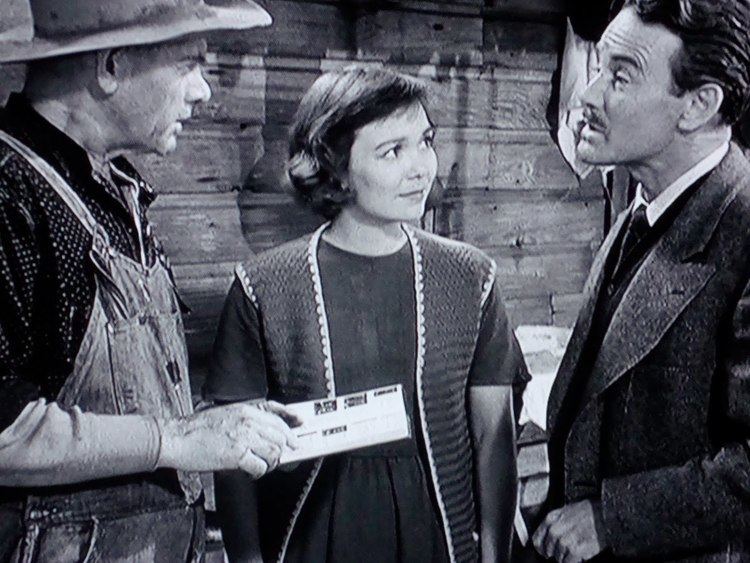 Locky goes to the MacDonald farm under the pretense of purchasing ground barley, but really wants to get a look at baby Johnny. When Black sees him, he orders Locky to leave. Locky inadvertently implies to Black that he is the father of the child. Black follows Locky and threatens to expose him to the town. They have a fight on a seaside cliff and Locky throws Black off the cliff into the sea, killing him.
Belinda and her aunt Aggie try to run the farm but they are struggling to pay the bills and keep the farm running. The town, at the urging of Locky, has a meeting and declares Belinda "unfit" to care for the child. When Locky and Stella (who by now are married) come to take Johnny, Belinda first makes Stella realize that she is smarter than the townspeople have given her credit for. She also makes it clear by gestures that she will not give up her baby without a fight. Stella confronts Locky, who confesses that the child is his. He then tries to retrieve the baby, but, despite Belinda's efforts to stop him, he manages to make his way upstairs to the room where Johnny is. However, before Locky can unlock the door, Belinda uses a shotgun to shoot and kill Locky. Belinda is arrested and goes on trial for murder. At the trial, Dr. Richardson testifies that she was protecting her property and family. The court dismisses this as the doctor's love for her, and is ready to sentence Belinda to execution, but then finally Stella blurts out that her husband Locky had confessed the truth about the rape to her on the day he was killed. Belinda is set free, and she, Johnny, and Dr. Richardson leave together.
The film was the second most popular movie at the British box office in 1948.
The film is recognized by American Film Institute in these lists:
2005: AFI's 100 Years of Film Scores – Nominated
Wins:
Winner – Golden Globe Award for Best Actress – Motion Picture Drama – Jane Wyman
Winner – Photoplay Awards Most Popular Female Star – Jane Wyman
Winner – Golden Globe Award for Best Motion Picture (tied with The Treasure of the Sierra Madre before the Best Picture Golde Globe was split into Drama and Musical or Comedy categories)
The film was remade first as a 1967 television movie starring Mia Farrow as Belinda, Ian Bannen as her doctor, and David Carradine as the rapist, and in 1982 as another TV remake with Rosanna Arquette as Belinda and Richard Thomas as the doctor. Also, live versions aired on the US network NBC on October 13, 1958 as part of the Hallmark Hall of Fame series and on Australian television in 1959 as part of the Shell Presents series.