Occupation

Actor




Years active

1904-1967





Name

Charles Bickford




Role

Actor






Full Name

Charles Ambrose Bickford




Born

January 1, 1891 (

1891-01-01

)

Cambridge, Massachusetts, U.S.




Resting place

Woodlawn Memorial Cemetery




Died

November 9, 1967, Los Angeles, California, United States




Spouse

Beatrice Loring (m. 1916–1967)




Education

Massachusetts Institute of Technology




Children

Rex Bickford, Doris Bickford




Movies and TV shows

The Big Country, The Virginian, The Song of Bernadette, Days of Wine and Roses, A Star Is Born




Similar People

Jennifer Jones, Doug McClure, Otto Preminger, Henry King, Cecil B DeMille
Charles Ambrose Bickford (January 1, 1891 – November 9, 1967) was an American actor best known for his strong supporting roles. He was nominated three times for the Academy Award for Best Supporting Actor, for The Song of Bernadette (1943), The Farmer's Daughter (1947), and Johnny Belinda (1948). Other notable roles include Whirlpool (1948), A Star is Born (1954), and The Big Country (1958).
Contents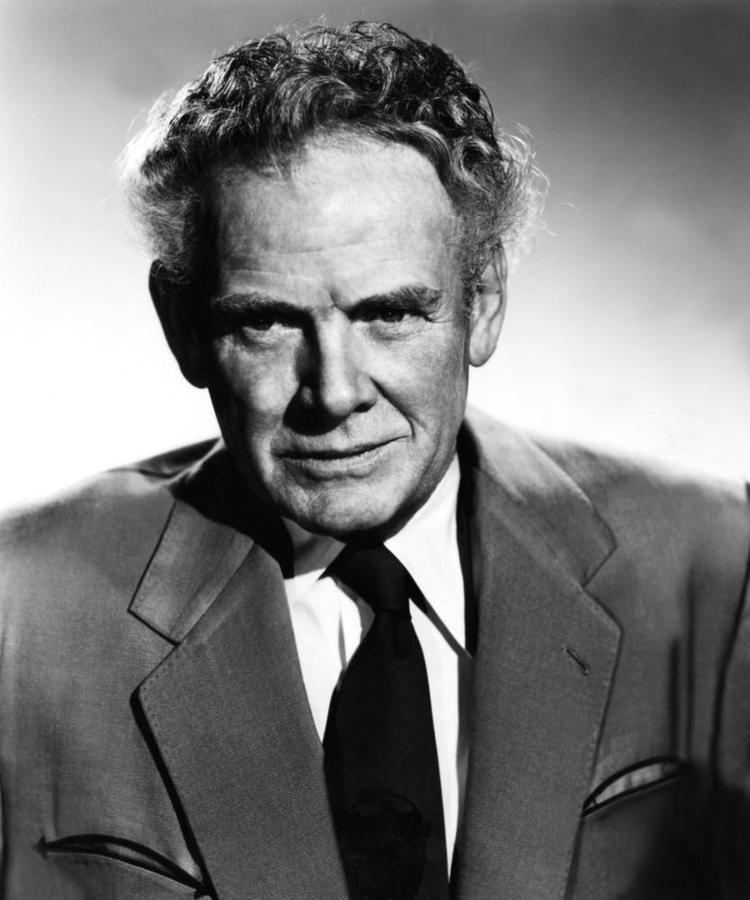 Passion flower 1930 kay francis charles bickford pre code film art deco scene
Early life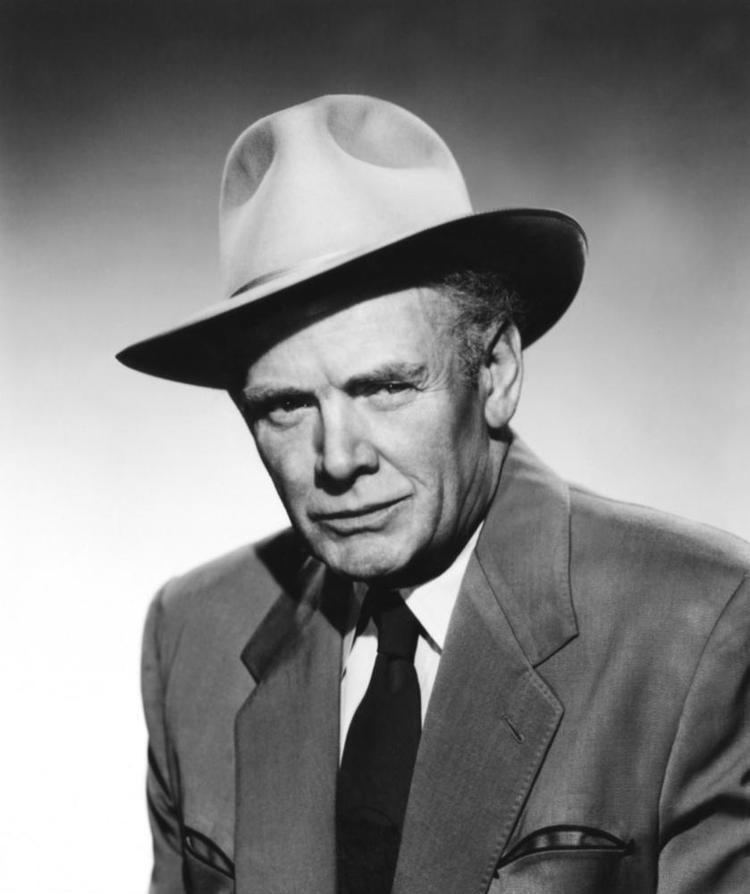 Bickford was born in Cambridge, Massachusetts, during the first minute of 1891. The fifth of seven children, he was an intelligent but very independent and unruly child. He had a particularly strong relationship with his maternal grandfather (a sea captain) who was a powerful influence during his formative years. At the age of nine he was tried and acquitted of the attempted murder of a trolley motorman who had callously driven over and killed his beloved dog.:12-16 Always more interested in experiencing life than reading about it, Bickford was considered "the wild rogue" of this family, causing his parents frequent consternation. In his late teens he drifted aimlessly around the United States for a time. Before breaking into acting he worked as a lumberjack, investment promoter, and for a short time, ran a pest extermination business. He was a stoker and fireman in the United States Navy when a friend dared him to get a job in Burlesque. Bickford served as an Engineer Lieutenant in the United States Army during World War I. His first entry into acting was on the stage, eventually including Broadway. This venue provided him with an occasional living and served as the principal training ground for developing his acting and vocal talents.
Acting career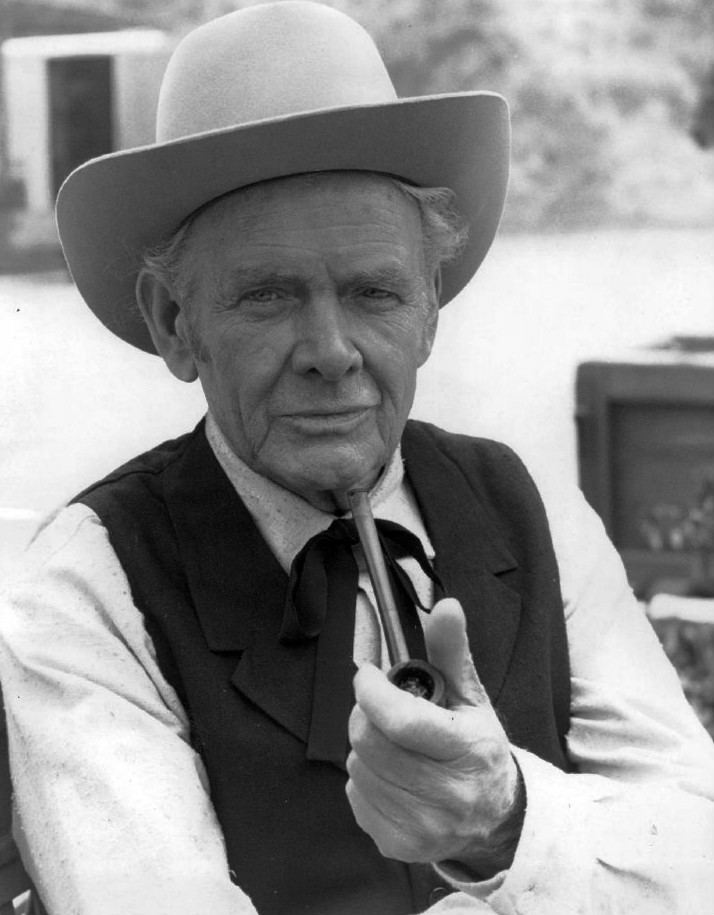 Bickford had intended to attend the Massachusetts Institute of Technology to earn an engineering degree, but while wandering around the country, he became friends with the manager of a burlesque show, who convinced Bickford to take a role in the show. He debuted in Oakland, California, in 1911.:50-53 Bickford enjoyed himself so much that he abandoned his plans to attend M.I.T.:60-61 He made his legitimate stage debut with the John Craig Stock Company at the Castle Square Theatre in Boston in 1912.:61-62 He eventually joined a road company and traveled throughout the United States for more than a decade, appearing in various productions. In 1925, while working in a Broadway play called Outside Looking In, he and co-star James Cagney (in his first Broadway role) received rave reviews.:142-145 He was offered a role in Herbert Brenon's 1926 film of Beau Geste but, anxious not to give up his newfound Broadway stardom, turned it down, a decision he later came to regret. Following his appearance in the critically praised but unsuccessful Maxwell Anderson-Harold Hickerson drama about the Sacco and Vanzetti case, Gods of the Lightning (Bickford was the Sacco character), Bickford was contacted by filmmaker Cecil B. DeMille and offered a contract with MGM studios to star in DeMille's first talking picture, Dynamite.:157 He soon began working with MGM head Louis B. Mayer on a number of projects.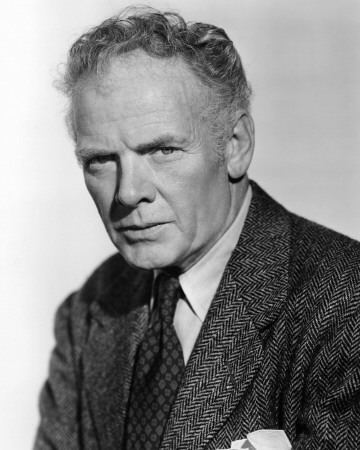 He soon became a star after playing Greta Garbo's lover in Anna Christie (1930) but never developed into a leading man. Always of independent mind, exceptionally strong-willed and quick with his fists, Bickford would frequently argue and nearly come to blows with Mayer and any number of other MGM authority figures during the course of this contract with the studio. During the production of DeMille's Dynamite, he punched out his director following a string of heated arguments primarily, but not exclusively, related to the interpretation of his character's role. Throughout his early career on both the stage and later films Bickford rejected numerous scripts and made no secret of his disdain for much of the material he was offered. Not surprisingly, his association with MGM was short-lived, with Bickford asking for and quickly receiving a release from his contract. However, he soon found himself blacklisted at other studios, forcing him :274-277 to take the highly unusual step (for that era) of becoming an independent actor for several years. His career took another turn when in 1935 he was mauled by a lion and nearly killed while filming East of Java. While he recovered, he lost his contract with Fox as well as his leading-man status owing to extensive neck scarring suffered in the attack coupled with his advancing age.:298-303 It was not long, however, before he made a very successful transition to character roles, which he felt offered much greater diversity and allowed him to showcase his talent to better effect. Much preferring the character roles that now became his forte, Bickford appeared in many notable films, including The Farmer's Daughter, Johnny Belinda, A Star is Born, and Not As a Stranger.:308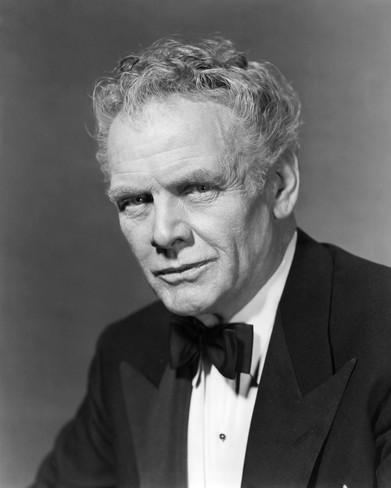 Finding great success playing an array of character roles in films and later in television, Bickford quickly became highly sought after; his burly frame and craggy, intense features, coupled with a gruff, powerful voice lent themselves to a wide variety of roles. Most often he played lovable father figures, stern businessmen, heavies, ship captains or authority figures of some sort. During the 1940s, he was nominated three times for the Academy Award for Best Supporting Actor. He served as host of the 1950s television series The Man Behind the Badge.
On April 16, 1958, Bickford appeared with Roger Smith in "The Daniel Barrister Story" on NBC's Wagon Train. In this first-season episode, Daniel Barrister, played by Bickford, objects to medical treatment for his wife, Jenny, the victim of a wagon accident. Meanwhile, Dr. Peter H. Culver, played by Smith, has successfully fought a smallpox epidemic in a nearby town. He is brought to the wagon train by scout Flint McCullough, portrayed by series regular Robert Horton, to treat Mrs. Barrister. Viewers never knew if Barrister yielded to allow Dr. Culver to treat Jenny.
Bickford continued to act in generally prestigious projects right up to his death. He guest-starred on ABC's The Islanders and on NBC's The Barbara Stanwyck Show and The Eleventh Hour. In his final years, Bickford played rancher John Grainger, owner of the Shiloh Ranch, on NBC's The Virginian western series.
Two of the actor's most memorable late-career big-screen roles came in the western The Big Country (1958) (as a wealthy and ruthless rancher) and in the drama Days of Wine and Roses (as the forlorn father of an alcoholic).
In 1965, Bickford published his autobiography, Bulls Balls Bicycles & Actors.:308
Death and legacy
He died in Los Angeles on November 9, 1967 of pneumonia and a blood infection at the age of 76. Jennifer Jones, who was a close friend of Bickford's, attempted suicide on the day of his death but it is not clear if Bickford's death had anything to do with the attempt.
He had a son, Rex, and a daughter, Doris. Rex died in 1960, seven years before his father.
Bickford has two stars on the Hollywood Walk of Fame for his contributions to the motion picture and television industries. His stars are located at 6780 Hollywood Boulevard for film and 1620 Vine Street for television.
References
Charles Bickford Wikipedia
(Text) CC BY-SA