Preceded by

Tom Daschle




Succeeded by

Bill Janklow




Height

1.93 m




Preceded by

Jay Rockefeller




Political party

Republican




Spouse

Kimberley Thune (m. 1984)




Preceded by

Lamar Alexander




Name

John Thune




Office

Senator (R-SD) since 2005




Preceded by

Tim Johnson




Role

United States Senator








Full Name

John Randolph Thune




Born

January 7, 1961 (age 54) Murdo, South Dakota, U.S. (

1961-01-07

)


Previous office

Representative (SD At-large District) 1997–2003




Children

Larissa Thune, Brittany Thune




Similar People

Mike Rounds, Chuck Grassley, Stephanie Herseth Sandlin, Arlen Specter




Profiles




Twitter

Facebook
South dakota us senate debate john thune vs jay williams
John Randolph Thune (born January 7, 1961) is an American politician and senior United States Senator from South Dakota, a member of the Republican Party. He previously served as a United States Representative for South Dakota's at-large congressional district. He became South Dakota's senior senator with the retirement of Tim Johnson in 2015. He is South Dakota's senior senator, having served as the GOP's Chief Deputy Whip in 2006, chairman of the Republican Policy Committee in June 2009, and Republican Conference Chairman in 2011, the third-ranking position in the Senate. He has worked in politics and civic organizations since completing his MBA graduate degree. He is also the current dean of South Dakota's congressional delegation.
Contents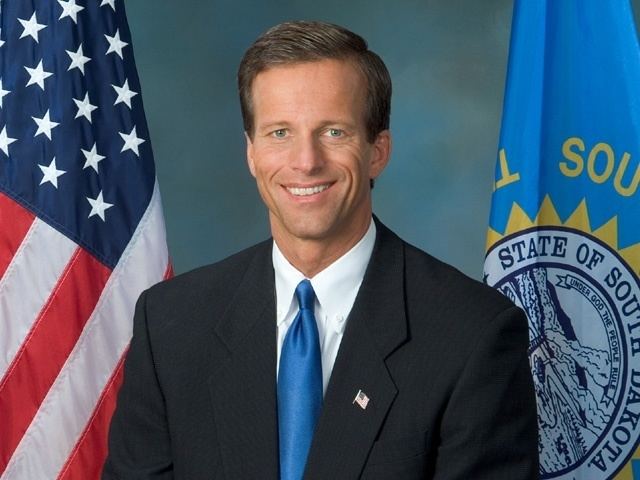 Senators urged to reach health care deal by Friday: Sen. John Thune
Early life, education, and political career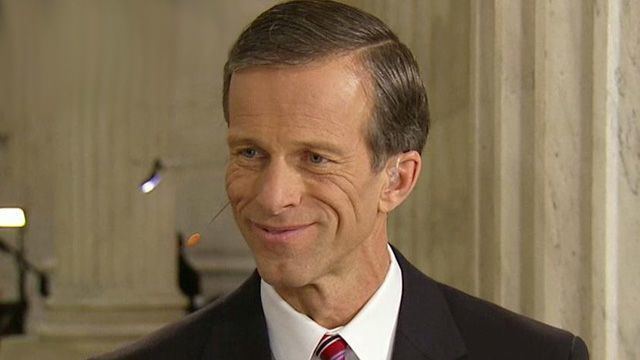 Thune was born in the South Dakota state capital of Pierre, South Dakota, the son of Yvonne Patricia (maiden name Bodine) and Harold Richard Thune. Thune's paternal grandfather, Nicholas Thune, was an immigrant from Norway who partnered with his brother Matt to start Thune Hardware stores in Mitchell and Murdo, South Dakota. His maternal grandfather is from Ontario, Canada, and Thune's mother was born in Saskatchewan. Thune's brother, Richard Thune, is an English teacher at Rowland High School in California. Thune was a star athlete in high school, and was active in basketball, track, and football. Thune graduated from Jones County High School in 1979.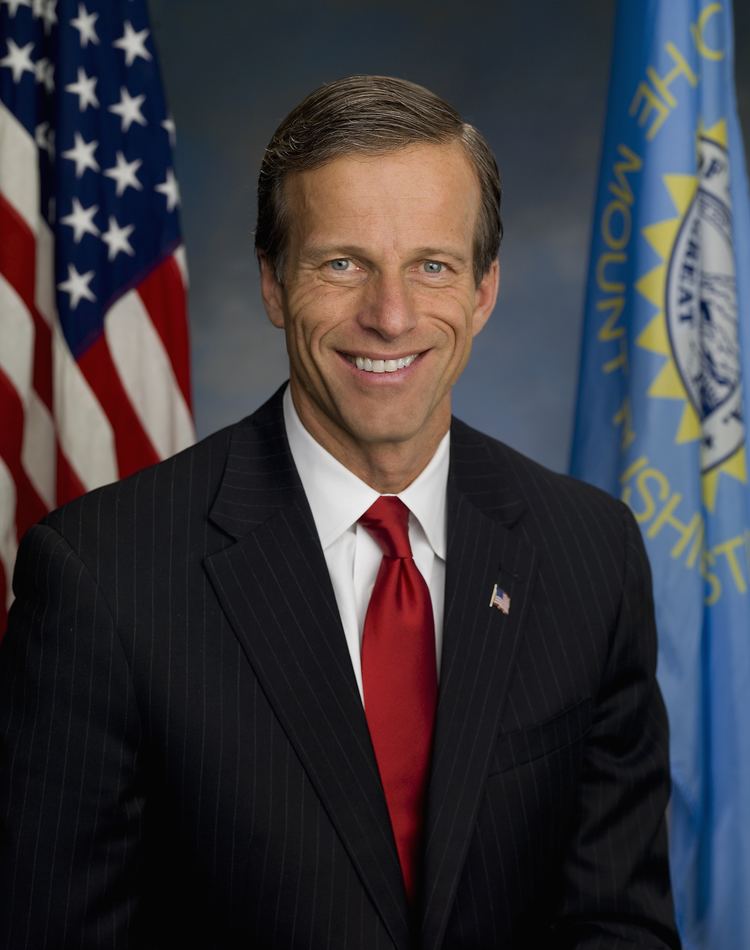 He played college basketball at Biola University in California, where he graduated in 1983 with a Bachelor of Arts degree in Business. Thune received the degree of Master of Business Administration from the University of South Dakota in 1984.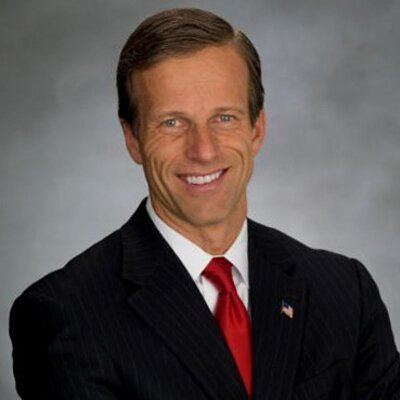 Thune continues to be physically active and frequently competes in running events. A 2012 feature by Runner's World Magazine noted that Thune has "been the fastest man in Congress since 2009."
Early politics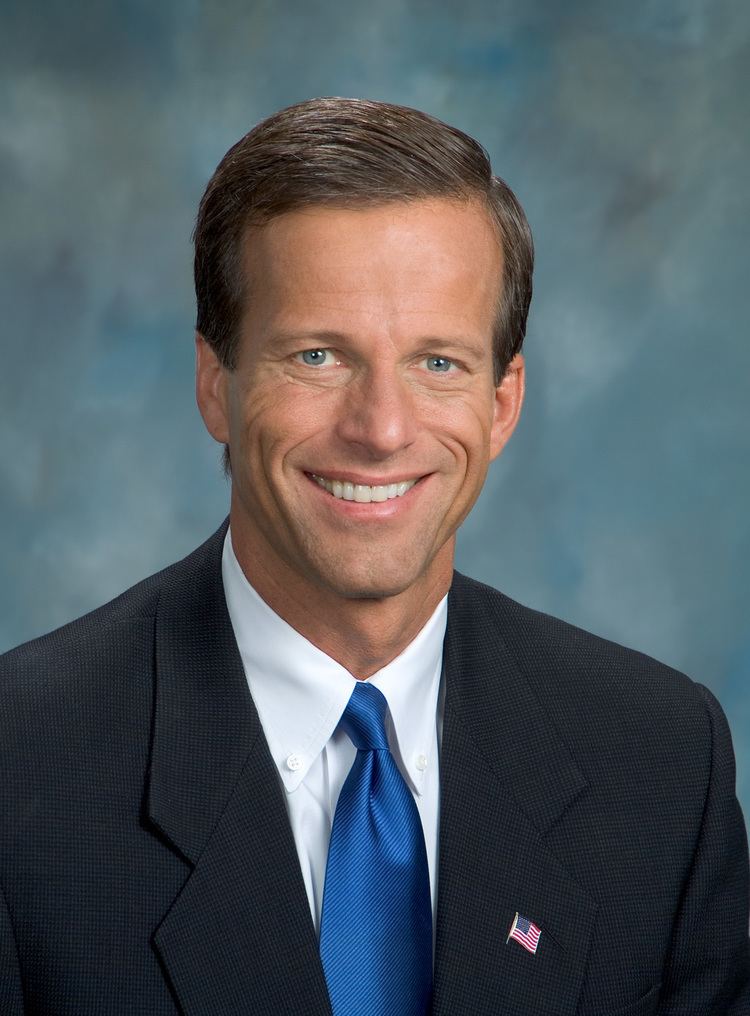 After completing his MBA, Thune became involved in politics. He worked as a legislative aide for U.S. Senator James Abdnor from 1985 to 1987. In 1980, Abdnor defeated U.S. Senator George McGovern.
In 1989, Thune moved to the state capital of Pierre, South Dakota, where he served as executive director of the state Republican Party for two years. Thune was appointed as Railroad Director of South Dakota by Governor George S. Mickelson, serving from 1991 to 1993. From 1993 to 1996, he was executive director of the South Dakota Municipal League.
Elections
In 1996, Thune decided to make his first foray into electoral politics. That year, he entered the race for South Dakota's lone seat in the U.S. House of Representatives. The Almanac of American Politics said that Thune "entered the 1996 race as very much an underdog." Thune's primary opponent was sitting Lt. Governor Carole Hillard of Rapid City, who benefited from the support of the long-term South Dakota governor Bill Janklow. A poll released in May 1996 showed Hillard ahead of Thune 69%-15%. By relying on strong personal skills and the help of his old network of Abdnor friends, Thune won the primary, defeating Hillard 59%-41%. In the general election, Thune defeated Democrat Rick Weiland, a long-serving aide to U.S. Senator Tom Daschle, 58%-37%.
Thune won his subsequent races for U.S. House by wide margins. He won re-election in 1998 with 75% of the vote and in 2000 with 73% of the vote. In 2002, after briefly considering a run for governor of South Dakota, Thune set his sights on a run for the U.S. Senate.
Legislation
As a Representative, Thune sponsored 48 bills, including:
105th Congress (1997-1998)
H.R. 1701, a bill to allocate more federal funds from the highway fund to states that have a population density of less than 25 people per square mile and comprise a land area of 10,000 square miles or more, introduced May 21, 1997
H.R. 3149, a bill to increase the personal exemption amount for taxes and the exemption reduction threshold amounts, introduced February 3, 1998, reintroduced in the 106th Congress as H.R. 766
H.R. 3151, a bill to reduce federal tax rates on personal income, estates, and trusts, introduced February 3, 1998, reintroduced in the 106th Congress as H.R. 767
106th Congress (1999-2000)
H.R. 5528, a bill to provide housing assistance to Native American Indians and Native Hawaiians, to promote home ownership in Indian reservations, to promote employment in Indian reservations, to federally recognize the Federated Indians of Graton Rancheria and Shawnee Tribes, and to preserve cemeteries and historical sites of Alaska Natives, introduced October 24, 2000, signed into law December 27, 2000
107th Congress (2001-2002)
H.R. 1093, a bill to allow for federal grants to support agricultural innovation, introduced March 19, 2001
H.R. 1094, a bill to create a tax credit for 50% of the property value of any qualified value-added agricultural property (which the bill defines), up to $30,000 in a taxable year, introduced March 19, 2001.
H.R. 1321, a bill to create a program to assist agricultural owners with conservation of soil, water, and related resources such as wildlife and wetlands, introduced March 29, 2001, reintroduced as H.R. 1949
H.R. 2423, a bill to mandate that a minimum amount of motor vehicle fuel be renewable, and to establish a renewable fuel credit program, introduced June 28, 2001. A version of the first part of this bill would later become the Renewable Fuel Standard established by the Energy Policy Act of 2005.
H.R. 3250, a bill to reward Congressional Gold Medal to the Sioux, Comanche, and Choctaw Code Talkers of the first and second world wars, introduced November 7, 2001. This bill never became law, but a similar bill, H.R. 4544 (110th) was passed that authorized recognition of these veterans.
H.R. 3666, a bill to create a displaced worker health insurance credit, to authorize grants for employment, job training, and temporary health insurance for workers affected by economic crises, and to create a small ethanol producer tax credit, introduced January 29, 2002.
H.R. 3920, a bill to monitor the population of black-tailed prairie dogs, introduced March 7, 2002.
H.R. 5603, a bill to remove any tax-exempt statuses of any organization designated by the federal government to be a terrorist group, introduced October 16, 2002.
2002
In 2002 Thune challenged incumbent Democratic U.S. Senator Tim Johnson. Thune lost his bid by only 524 votes (0.15%). One study concluded: "While the margin of victory [for Johnson] was a mere 524 votes, getting into that winning position required a number of important factors, including Native American turnout, the ability of Johnson and his allies to more effectively use the ground war to get their message out, Thune's ineffectiveness on the air and lack of experience in winning competitive elections, low voter turnout in key Republican counties, the drought, and finally the presence of Kurt Evans. Evans, a Libertarian candidate who withdrew from the race, endorsed Thune, but remained on the ballot and siphoned away more votes from Thune than Johnson. Evans received only 3,070 votes, but that ended up being six times greater than the margin of victory." Despite the close results, Thune did not contest the election.
2004
Following his 2002 loss to Tim Johnson, Thune challenged Tom Daschle, the United States Senate Minority Leader and leader of the Senate Democrats, in the 2004 elections. In early 2003, Daschle unexpectedly decided not to run for president. CNN reported that the "announcement surprised even some of his closest aides, one of whom told CNN plans were being made for Daschle to announce his candidacy Saturday in his hometown of Aberdeen, South Dakota."
This was the most expensive Senate race in 2004, with $30 million spent, and it was the most expensive race in South Dakota history. It was widely followed in the national media. Thune, along with Senate Majority Leader Bill Frist, President of the United States George W. Bush, and Vice President Dick Cheney, described Daschle as the "chief obstructionist" of Bush's agenda: "Thune was able to criticize 'Daschle for serving incompatible masters' and portray him, as Frist did when he came to South Dakota to campaign for Thune, as a partisan obstructionist and political heir to liberal icon and former Senator George McGovern of South Dakota."
Daschle's critics charged the Democrat with using filibusters to block confirmation of several of Bush's nominees to the federal judiciary and of being out of step with the views of South Dakota voters on other political and social issues: "The GOP had targeted Daschle, the Senate minority leader, claiming he had been the chief obstruction to President Bush on such issues as tax cuts, judicial nominees and the war in Iraq."
When the race began in early 2004, Daschle led by 7% in January and February. By May, his lead fell to just 2% and into the summer, polls showed an effective tie. Throughout September, Daschle led Thune by margins of 2–5%; from October until the November 2 election, most polls showed Thune and Daschle tied 49% to 49% among likely voters.
On November 2, 2004, Thune defeated Daschle by 4,508 votes, winning 51% of the vote. Daschle's loss was the first ousting of an incumbent Floor Leader since 1952, when Arizona Senator Ernest McFarland lost his seat to Barry Goldwater. The New York Times reported that the loss made "Mr. Daschle the first Senate party leader in more than five decades to be voted out of office. The race had been closely watched by both parties, with White House officials calling the senator an obstructionist for opposing the president on the war in Iraq, tax cuts and judicial nominees. Senator Daschle had fought hard, raising $16 million during the campaign as of mid-October, which he spent largely on television advertisements. Mr. Thune had raised $10 million by the same time."
South Dakota native Tom Brokaw commented that Thune "ran a very strong campaign" to win the 2004 race. University of South Dakota political scientist Bill Richardson said "motivated John Thune supporters went to the polls in large numbers, part of a massive South Dakota turnout. Unofficial results show nearly 80 percent of registered voters cast ballots."
After Thune defeated Daschle in 2004, many Republicans regarded Thune as a "rising star with unlimited political potential."
2010
Thune faced no Republican or Democratic opposition for his Senate seat in 2010 and won re-election with 100% of the vote. Scott Heidepriem, the South Dakota Senate Minority Leader and a Democratic candidate for Governor of South Dakota, said, "We just concluded that John Thune is an extremely popular senator who is going to win another term in the Senate." One political observer of South Dakota politics noted in 2010 that it was "the first time in the state's modern history in which a major party has failed to field a Senate candidate."
Tenure
On December 6, 2006, Thune was chosen by Senate Republican Whip Trent Lott to be the GOP's Chief Deputy Whip. After briefly serving as Republican Conference Vice-Chairman, Thune became chairman of the Republican Policy Committee in June 2009, which is the fourth-ranking position in the Senate.
He was elected Republican Conference Chairman in 2011, taking office in January 2012. The Conference Chairman is the third-ranking position in the US Senate. In late 2011, the Mitchell Daily Republic reported that "Thune's elevation to the No. 3 spot makes him the highest-ranking Republican senator in South Dakota history. Thune has served as chairman of the Republican Policy Committee from 2009 until the present time and was vice chairman of the Republican Conference from 2008 to 2009 and the Republican chief deputy whip from 2006 to 2008."
Thune's emergence as a conservative voice in the US Senate gained him a lengthy profile in the conservative magazine The Weekly Standard. The American Conservative Union gave Senator Thune a rating of 100 in 2006, and again in 2010; as of 2010, Thune's lifetime ACU rating was 88.97. Thune was praised in a 2010 profile by the Weekly Standard as an exceptional politician who was, unlike many of his colleagues, able to communicate traditional conservatism, making him a popular alternative to Tea Party representatives.
Energy
Since becoming a Senator, Thune has taken a leading role in formulating energy policy. He pushed for the final passage of a comprehensive energy bill, which overcame a series of Democratic filibusters and passed the Senate in 2005. Thune helped pass another energy bill in late 2007. Thune advocates developing alternative sources of energy such as ethanol and wind energy; South Dakota has high levels of corn production and windy prairies to produce these forms of energy.
On March 6, 2014, Thune introduced the Reliable Home Heating Act (S. 2086; 113th Congress). The bill would require the Federal Motor Carrier Safety Administration (FMCSA) to exempt motor carriers that transport home heating oil from numerous federal safety regulations if the governor of a state declares a state of emergency caused by a shortage of residential heating fuel. The bill also would require the Energy Information Administration (EIA) to notify states if certain petroleum reserves fall below historical averages. Thune said that he was "hopeful that this legislation will eliminate red tape for governors to better meet the needs of their residents and businesses during what can be very dangerous conditions."
Gun laws
Thune has become a strong advocate of conservative causes such as gun rights, sponsoring legislation that would allow individuals with concealed carry permits to use such permits as a valid permit in other states.
Facebook
In May 2016, Thune sent a letter to Facebook demanding details of how the social media site operates its Trending Topics feature. This followed a Gizmodo article that cited anonymous sources, claiming to be former Facebook employees, who alleged a systemic anti-conservative political bias in how material is selected for display in the list.
Some commentators criticized Thune's letter as an example of government overreach against a private company. Facebook denied the bias allegations. Thune thanked Facebook in a statement saying, "Private companies are fully entitled to espouse their own views, so I appreciate Facebook's efforts to address allegations of bias raised in the media and my concern about a lack of transparency in its methodology for determining trending topics."
Healthcare
Thune is part of the group of 13 Senators drafting the Senate version of the AHCA behind closed doors.
Legislation
As a Senator, Thune has sponsored 117 bills, including:
109th Congress (2005-2006)
S. 1761, a bill to make immune from civil liability suits any person or entity receiving federal funds to engage in rescue, recovery, repair, or reconstruction work in areas affected by Hurricane Katrina, introduced September 22, 2005
S. 1840, a bill to expand the discount drug program to include inpatient drugs, introduced October 6, 2005
S. 2001, a bill to promote the use of information technology in the Department of Veterans Affairs, introduced November 10, 2005
S. 2613 and S. 2614, bills to create a program to provide refueling vendors and locations with refueling stations with reimbursements for purchasing and installing one or more alternative energy refueling systems, introduced April 7, 2006
S. 3068, a bill to bind increases in veterans' benefits to an amount equivalent to the cost-of-living adjustment for Social Security benefits, introduced May 25, 2006, reintroduced in the 110th Congress as S. 161 and in the 111th Congress as S. 3359. A separate bill sponsored by Mark Begich of Alaska, S. 2258 (113th), that does the same thing as this bill has since become law.
S. 3871, a bill to create a national electronic hazardous waste manifest system, introduced September 7, 2006, reintroduced in the 110th Congress as S. 3109 and in the 112th Congress as S. 710. S. 710 was signed into law October 5, 2012.
110th Congress (2007-2008)
S. 975, a bill to allow for an interstate forest fire protection program for the Great Plains region, introduced March 23, 2007, signed into law August 13, 2007
S. 36, a bill to create a program to promote improved biofuels, introduced May 23, 2007
S. 388, a bill to permit individuals who have been issued a legal concealed carry permit to use such permit as a valid permit for carrying the allowable concealed firearms in other states, introduced January 25, 2007, reintroduced in the 111th Congress as S. 371 and S. 845 and in the 112th Congress as S. 2213
S. 1742, a bill to prohibit the Federal Communications Commission from implementing the Fairness Doctrine, introduced June 28, 2007
S. 3025, a bill to create tax credits for the purchase of flexible fuel vehicles (which the bill defines), introduced May 15, 2008
S. 3741, a bill to prohibit the Environmental Protection Agency (EPA) from regulating carbon dioxide, nitrogen oxide, or methane emissions from agricultural practices, introduced December 11, 2008. Thune introduced a similar bill in the 111th Congress as S. 527.
111th Congress (2009-2010)
S. 862 and S. 869, S. 1242, S. 2787, and S. 2938, each bills that would terminate the Troubled Asset Relief Program and allocate revenue generate from the program to paying off the federal government's public debt, introduced April 22, 2009, June 11, 2009, November 17, 2009, and January 20, 2010
112th Congress (2011-2012)
S. 1676, a bill to allow for individuals to donate at least $1 to the general fund of the Treasury, introduced October 6, 2011, reintroduced in the 113th Congress as S. 720
S. 1956, a bill to prohibit U.S. civil aircraft from participating in the European Union Emission Trading Scheme, introduced December 7, 2011, signed into law November 27, 2012
S. 2242, a bill to repeal the estate tax and the tax on generation-skipping gifts, and to reduce the gift tax to 35% and allow for a $5 million lifetime exemption from the gift tax, introduced March 28, 2012, reintroduced in the 113th Congress as S. 1183. This bill was included as part of a separate bill sponsored by Mike Lee, S. 3420.
113th Congress (2013-2014)
S. 762, a bill to increase compliance with food stamp laws, to exempt individuals in areas with unemployment rates above 10% from the work requirements, and to create a database to ensure that individuals are not receiving food stamps from more than one state, introduced April 18, 2013
S. 1487, a bill to prohibit the health insurance premium subsidies of the Patient Protection and Affordable Care Act (PPACA) from financing health insurance coverage for members of an organization in a collective bargaining agreement with one or more employers, introduced September 9, 2013
S. 1788, a bill to promote net neutrality and limit barriers to internet-based commerce by making them conditions of future international trade agreements, introduced December 10, 2013
S. 1935, a bill to allow for diabetic testing supplies to be mailed to individuals by retail community pharmacies, introduced January 16, 2014
S. 2026, a bill to exempt from the income tax any monetary awards from the Olympic Games or the Paralympic Games, introduced February 12, 2014
S. 2038, a bill to create a federal loan and grant program to provide relocation assistance to individuals who have been unemployed for a long time in areas with high unemployment rates so that they can relocated to places with low unemployment rates, introduced February 25, 2014
S. 2462, a bill to exempt elementary and secondary schools from the PPACA's employer mandate, introduced June 11, 2014
S. 2833, a bill to prohibit the Administrator of the EPA from reducing the allowable amount of ozone in ground-level air until certain criteria are met, introduced September 17, 2014
S. 2949, a bill to protect motor vehicle safety whistleblowers, and to financially reward such whistleblowers, introduced November 20, 2014
Committee assignments
Committee on Agriculture, Nutrition and Forestry
Subcommittee on Rural Revitalization, Conservation, Forestry and Credit
Subcommittee on Energy, Science and Technology
Subcommittee on Production, Income Protection and Price Support
Committee on Finance
United States Senate Finance Subcommittee on International Trade, Customs, and Global Competitiveness
Committee on Commerce, Science, and Transportation (Chairman)
Subcommittee on Aviation Operations, Safety, and Security
Subcommittee on Communications, Technology, and the Internet
Subcommittee on Competitiveness, Innovation, and Export Promotion
Subcommittee on Consumer Protection, Product Safety, and Insurance
Subcommittee on Science and Space
Subcommittee on Surface Transportation and Merchant Marine Infrastructure, Safety, and Security
Committee on Budget
Source: John Thune
Speculation for higher office
Prior to the selection of Sarah Palin, Thune was mentioned as a possible vice presidential pick for Republican Presumptive Nominee John McCain in the 2008 presidential election. Thune publicly played down the speculation.
Significant speculation arose regarding a potential 2012 presidential bid by Thune. Thune was encouraged to run by Senate Minority Leader Mitch McConnell, and South Carolina Senator Lindsey Graham, who called him "a consensus builder." One Wall Street Journal article stated that Thune possesses "name ID in the parts of the first caucus state of Iowa that get neighboring South Dakota media, a $6.9 million bank account he could use for a presidential run, and a national fundraising list of 100,000 names from his race against [former Senator Tom] Daschle." DNC Executive Director Jennifer O'Malley Dillon publicly stated that "among a field of generally flawed (in one way or another) Republican presidential candidates, there is one who genuinely scares her. 'This is personal[,] but John Thune is somebody that I have nightmares about,' she said. 'I've worked for Tim Johnson and Tom Daschle and he is just a guy you can't ever count out.'" According to multiple commentators, a Thune candidacy could be helped by his personal appearance (he "looks like a president"). On February 22, 2011, however, Thune announced he would not run in the presidential election in 2012. During the summer of 2012, the USA Today reported that "South Dakota's Thune is on short list for vice president," but Wisconsin Congressman Paul Ryan was instead selected. Thune engendered some speculation that he might run in the 2016 presidential election, but he declined to run, stating that his "window...might have closed in 2012."
Personal life
Thune married the former Kimberley Weems of Doland, South Dakota in 1984. They have two daughters, Brittany and Larissa.
Thune is a fan of the bands Styx, Journey, Boston, and the Doobie Brothers.
Thune's father, Harold, was a fighter pilot in the Pacific theater during World War II who flew the Grumman F6F Hellcat. KELO News reported that "Thune flew numerous missions for the Navy from an aircraft carrier. He received the Distinguished Flying Cross for shooting down four enemy planes in the Hellcat." Harold Thune flew his missions off the USS Intrepid.
References
John Thune Wikipedia
(Text) CC BY-SA