Country

Peoples Republic of China




Province

Jiangxi




Population

444,720 (2000)




Area

5,256 km2


Mayor

Yan Ganhui



Jingdezhen, (or the Town of Jingde), is a prefecture-level city, previously a town, in northeastern Jiangxi province, Peoples Republic of China, with a total population of 1,554,000 (2007), bordering Anhui to the north. It is known as the "Porcelain Capital" because it has been producing pottery for 1,700 years. The city has a well-documented history that stretches back over 2,000 years.
Contents
Map of Jingdezhen
Jayoe travelogue chapter 8 jingdezhen chinas china
China town contemporary ceramic painting from jingdezhen
History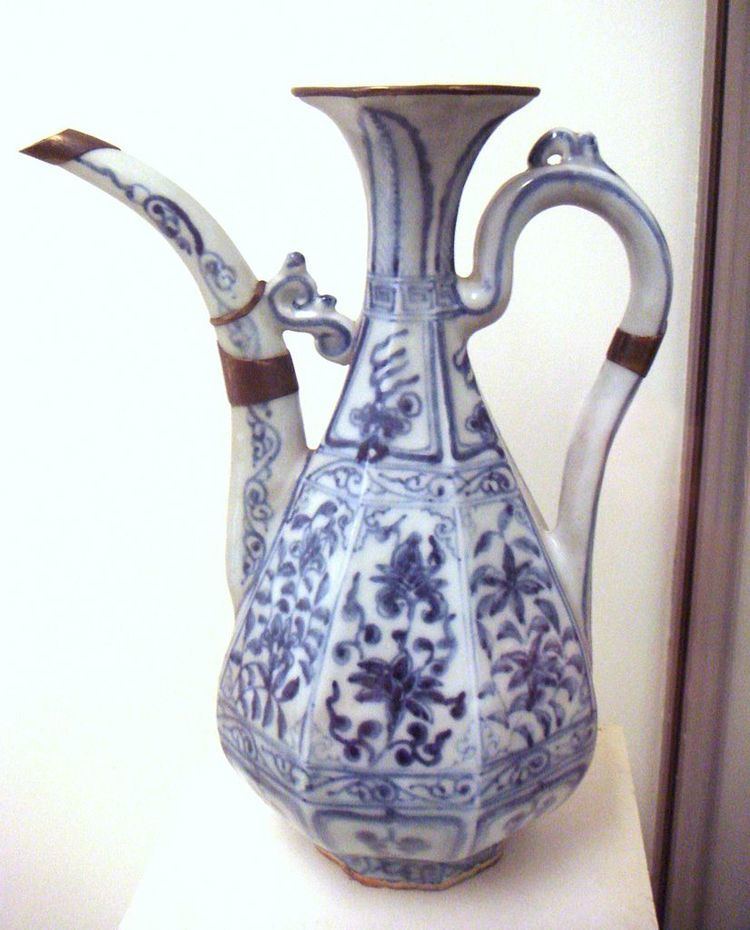 During the Han Dynasty, Jingdezhen was known as Xinping. Historical records show that it was during this time that it began to make porcelain. Xinping then was renamed Changnanzhen (Changnan Town) during the Tang Dynasty since it sits at the south bank of Chang river. And "china" is translated from "Changnan". In 1004 CE during the North Song Dynasty, it was renamed again as Jingdezhen, taking the era name of the emperor during whose reign its porcelain production first rose to fame.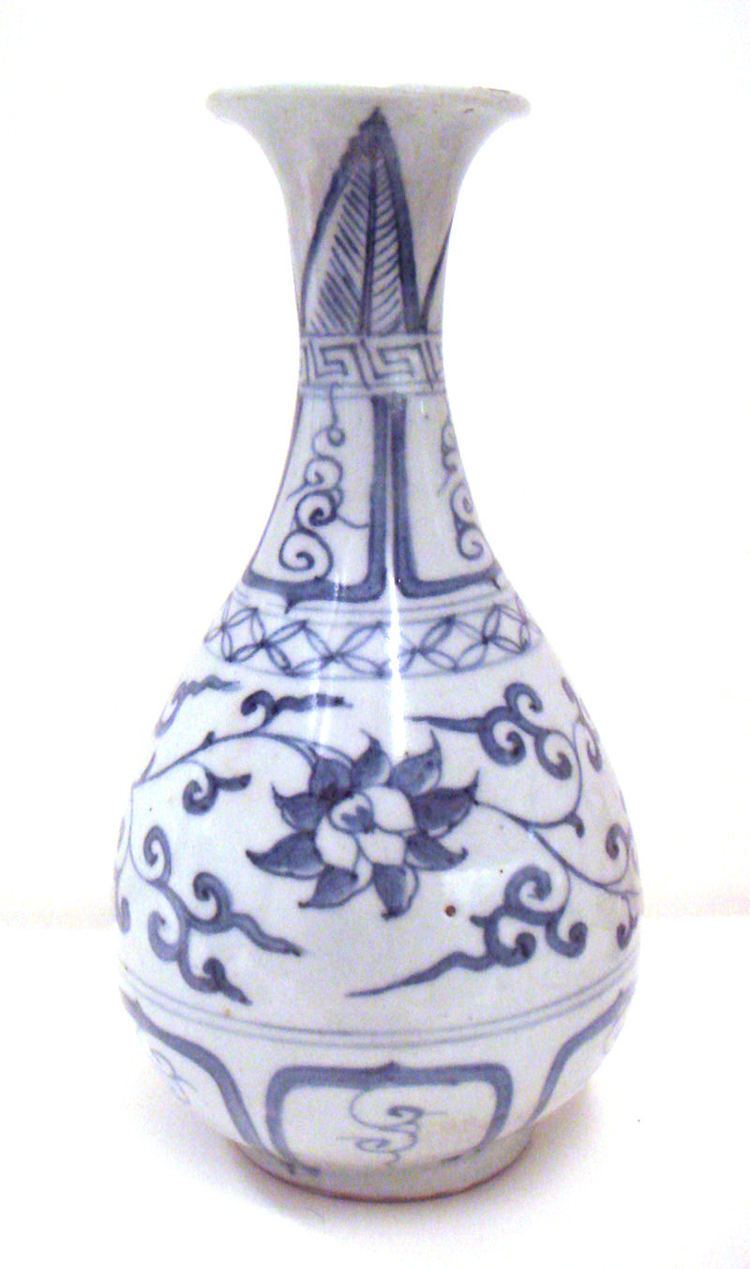 In the Ming and Qing dynasties, Jingdezhen was named one of four famous towns in Chinese history, along with Foshan (Guangdong), Hankou (Hubei) and Zhuxianzhen (Henan).
"Allegedly, Jingdezhen gave birth to the English name of the country. The ancient name of the town is Changnan.... Way back in time, Changnan was synonymous with ceramics, and over time, foreign ceramics traders made the name sound like "china". The rest is history."
In the 19th century, Jingdezhen became a county. During the period of the Peoples Republic of China it became a provincial city but retained the Jingdezhen name. Usually when a town is upgraded to a city, the designation of "city" replaces that of "town", but Jingdezhen retained its name to honor its history.
Jingdezhen was named one of top 24 national historical and cultural cities of the Peoples Republic of China on February 28, 1982.
In 2004, Jingdezhen celebrated the millennium of its becoming the porcelain capital and its assuming its present name.
Geography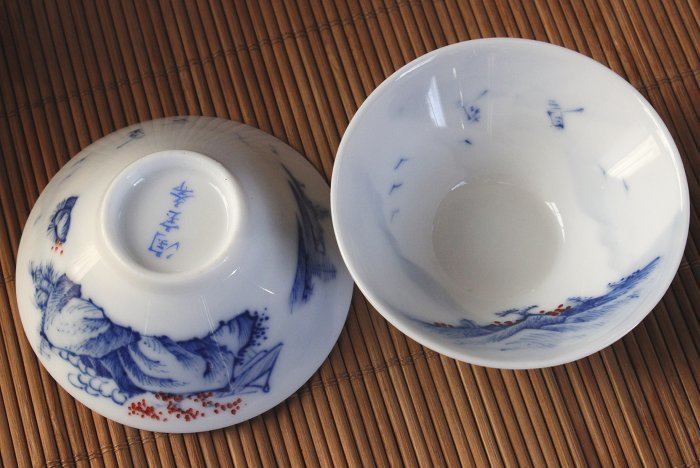 Jingdezhen is situated in the north-east of Jiangxi and borders on Anhui; the city center area is located in the north-east of the Poyang Lake Plain. Its area is 5,256 km2 (2,029 sq mi). The highest point is 1,618 m (5,308 ft), with plains on the southern part having an average altitude of 200 m (660 ft).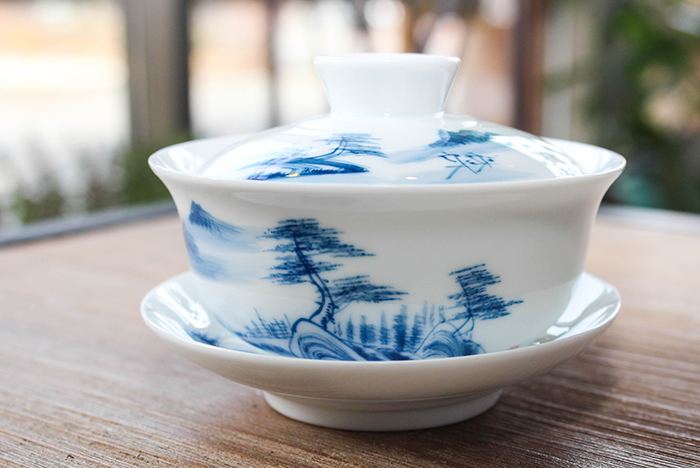 There are some cities and counties between Jiangxi and Anhui Province around Jingdezhen. To its north, northwest and northeast are Dongzhi, Xiuning and Qimen County of Anhui province. To its south are Wannian County and Yiyang County. To its west is Boyang County. Lastly, to its southeast are Wuyuan County and Dexing City.
Jingdezhens natural resources include kaolin, coal, manganese, and lime, but it is the kaolin that has made the city famous in China and the world. For over a millennium, its unique kaolin has enabled Jingdezhen to make high-quality porcelain. (The word "Kaolin" came from "Gaoling" or "Kaoling", a village located in Ehu Town, Fuliang County, Jingdezhen City.).
Economy
Jingdezhen is not only a major city, but is also an important industrial and commercial base in north-eastern Jiangxi. In 2008, Jingdezhen achieved a GDP of RMB32.2 billion yuan. The city's per capita GDP ranks fifth among the eleven administrative regions of Jiangxi Province. The per capita disposable income of the urban residents is RMB13,583 yuan; per capita net rural income is RMB5253 yuan. Both of these rank fourth in Jiangxi. Local fiscal revenue was RMB18.5 billion, putting the city in tenth place, just above Yingtan City. Jingdezhens GDP and local fiscal revenues are relatively low for Jiangxi Province, but the growth rate is fast. The growth rate of the per capita data is in the middle for the province.
Tourism and local custom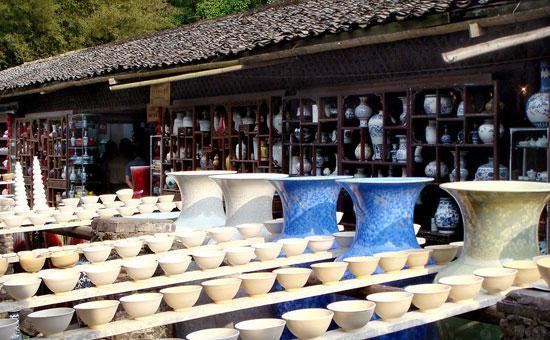 Jingdezhen is a major tourism destination in northern Jiangxi Province. Most of the citys tourist attractions have a link to the ceramics for which it is famous. The city also provides access to nearby popular tourist areas such as Lushan, Huangshan, and Wuyuan.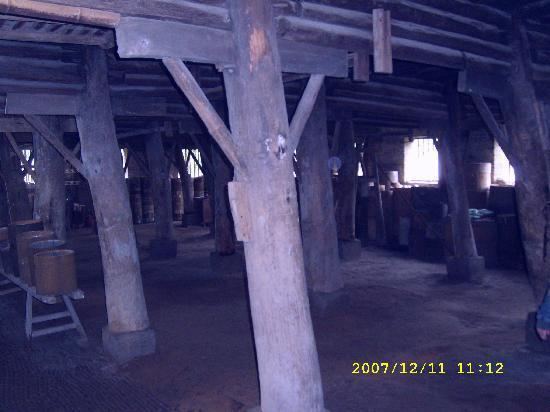 In 2007, Jingdezhen City earned RMB3.027 billion yuan in revenues from tourism. Tourism accounted for 11.2% of local GDP, up from its share in 2006. The number of visitors is also rising year by year as the citys transportation links to the rest of China improve.
At present, Jingdezhen has the most tourist hotels of any city in Jiangxi Province. In the city there is one quasi-five-star hotel, two four-star hotels, and many three-star and other common grade hotels.
Local cuisine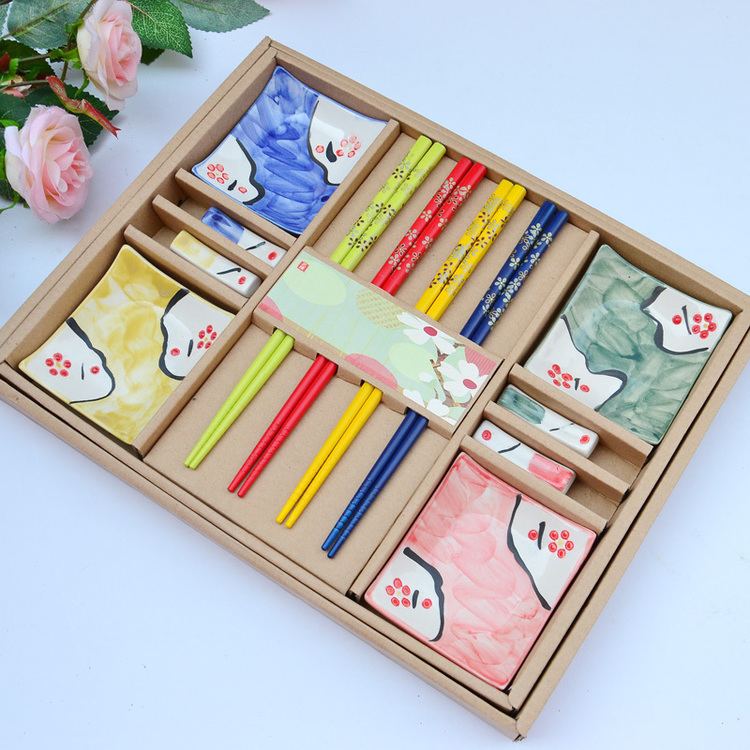 Jiaoziba (a special kind of dumpling (partially spicy) which is popular in Jingdezhen City
Pottery the sanbao internaional ceramic art institute food services chef
Food trends 2012 dinnerware design
Healthy foods how to cook meat using a slow cooker healthy foods series
References
Jingdezhen Wikipedia
(Text) CC BY-SA
(,)http://upload.wikimedia.org/wikipedia/commons/thumb/1/14/Early_blue_and_white_ware_circa_1335_Jingdezhen.jpg/826px-Early_blue_and_white_ware_circa_1335_Jingdezhen.jpg(,)http://upload.wikimedia.org/wikipedia/commons/4/4e/Early_blue_and_white_ware_first_half_of_14th_century_Jingdezhen.jpg(,)http://www.thewanlishipwreck.com/Fig.4.jpg(,)http://p6.storage.canalblog.com/65/58/119589/54383745.jpg(,)http://p4.storage.canalblog.com/43/22/119589/98098048_o.jpg(,)http://www.metmuseum.org/toah/images/h2/h2_34.113.2,3.jpg(,)https://s-media-cache-ak0.pinimg.com/736x/22/7a/3f/227a3f08088a24fc3091dbfd20c94baf.jpg
(,)http://verdanttea.com/wp-content/uploads/2012/11/Jingdezhen-Hand-Painted-Landscape-Cup-XL.jpg(,)http://verdanttea.com/wp-content/uploads/2013/11/wide-landscape-gaiwan-profile-LARGE-1490.jpg(,)http://verdanttea.com/wp-content/uploads/2013/11/wide-landscape-gaiwan-top-view-LARGE.jpg(,)http://ceramicsj.com/wp-content/uploads/2013/08/Porcelain_Gaiwan_China_Landscape_Jingdezhen_100cc_WRYH55.jpg(,)http://www.ceramicslife.com/media/catalog/product/cache/1/image/9df78eab33525d08d6e5fb8d27136e95/J/i/Jingdezhen-produced-ivory-porcelain-hand-made-colored-ceramics-glaze-vase-blue-and-white-diamond-shaped-landscape_1_3.jpg(,)http://www.ceramicslife.com/media/catalog/product/cache/1/image/9df78eab33525d08d6e5fb8d27136e95/J/i/Jingdezhen-ceramic-tea-set-hand-painted-blue-and-white-shadow-Pu-handle-tea-green-glazed-landscape_1_3.jpg(,)http://www.ceramicslife.com/media/catalog/product/cache/1/image/9df78eab33525d08d6e5fb8d27136e95/A/u/Authentic-bone-porcelain-in-Jingdezhen-tray-Kung-Fu-tea-gift-set-9-PCs-set-at-home-tea-Teapot-Cup-landscape_1_2.jpg(,)http://www.ceramicslife.com/media/import/Jingdezhen-ceramic-Cup,-tea-cup-of-blue-and-white-bone-China-Office-landscape-cups-cups-filters_5.jpg(,)http://i01.i.aliimg.com/wsphoto/v0/1067666271/Free-Shipping-China-Jingdezhen-blue-and-font-b-white-b-font-font-b-landscape-b-font.jpg(,)http://www.ceramicsj.com/wp-content/uploads/2015/01/3298-14TN21J3130_2842.jpg(,)http://www.ceramicsj.com/wp-content/uploads/2015/01/3275-14LO05J360_3420.jpg(,)http://i00.i.aliimg.com/wsphoto/v0/1202220650/Landscape-jingdezhen-ceramic-56-quality-dinnerware-set-bone-china-bone-meal.jpg(,)http://i01.i.aliimg.com/wsphoto/v0/1051451759/Jingdezhen-Elegant-Handpainted-font-b-Landscape-b-font-Blue-and-White-Ceramic-Tea-Jar.jpg(,)http://i01.i.aliimg.com/wsphoto/v0/32228476829_3/Jingdezhen-Landscape-Porcelain-Teapot.jpg(,)http://i01.i.aliimg.com/wsphoto/v0/32228476829_2/Jingdezhen-Landscape-Porcelain-Teapot.jpg(,)http://i01.i.aliimg.com/wsphoto/v0/32228476829_1/Jingdezhen-Landscape-Porcelain-Teapot.jpg(,)http://www.hotceramicjewelry.com/images/v/Fine-Hand-Painted-Landscape-Scenery-Unique-Clothes-Jingdezhen-Ceramic-Necklace-NB036.jpg(,)http://www.hotceramicjewelry.com/images/v/Fine-Hand-Painted-Landscape-Scenery-Unique-Clothes-Jingdezhen-Ceramic-Necklace-NB036_02.jpg(,)http://robynphelan.com.au/cms/w/-dsc8830.jpg
(,)http://i00.i.aliimg.com/wsphoto/v0/1934905664_1/Korean-cuisine-Jingdezhen-Ceramic-tableware-4-servings-Japanese-sushi-dish-Chopsticks-Set-Tableware-Set-3.jpg(,)http://i00.i.aliimg.com/wsphoto/v0/1899066310_1/free-shipping-Japanese-style-dual-tray-8-5-inch-jingdezhen-ceramic-tableware-plate-Creative-gossip-segmentation.jpg(,)http://i00.i.aliimg.com/wsphoto/v0/1899066310_5/free-shipping-Japanese-style-dual-tray-8-5-inch-jingdezhen-ceramic-tableware-plate-Creative-gossip-segmentation.jpg(,)https://s-media-cache-ak0.pinimg.com/736x/93/71/06/937106d65a0f4c36f6a12e1e2b6e033d.jpg(,)http://i01.i.aliimg.com/wsphoto/v0/32268247399_1/Exports-Jingdezhen-quality-white-bone-font-b-china-b-font-tableware-square-ceramic-font-b-dish.jpg(,)https://machupicchuthis.files.wordpress.com/2011/11/china_food_0008.jpg(,)http://i01.i.aliimg.com/wsphoto/v1/32266085351_1/3pcs-lot-Free-Ship-China-Jingdezhen-Hand-painted-ceramic-dish-dish-of-font-b-soy-b.jpg(,)http://i00.i.aliimg.com/wsphoto/v0/1363453362/-font-b-Kitchen-b-font-font-b-utensils-b-font-bowl-plate-set-sun-jingdezhen.jpg(,)http://www.ceramicslife.com/media/catalog/product/cache/1/image/9df78eab33525d08d6e5fb8d27136e95/J/i/Jingdezhen-ceramics_-Japan-and-South-Korea-in-firing-five-colors-of-the-genuine-happiness-of-successful-cat-dish-_microwave-ovens-only__1_2.jpg
(,)http://uniquegiftsale.com/uploads/1406011953/12807Handmade-Jewelry-Good-Luck-Charms-Jingdezhen-Culture-Gifts-Hair-Sticks05ebe5.jpg(,)http://uniquegiftsale.com/uploads/1406011953/12807Handmade-Jewelry-Good-Luck-Charms-Jingdezhen-Culture-Gifts-Hair-Sticks21cecc.jpg(,)http://uniquegiftsale.com/uploads/1406011953/12807Handmade-Jewelry-Good-Luck-Charms-Jingdezhen-Culture-Gifts-Hair-Sticks197497.jpg(,)http://www.ceramicslife.com/media/import/Jingdezhen-ceramic-culture-ceramic-jewelry-hairpins-jewelry-jewelry-ceramic-gifts-E08_5.jpg(,)http://www.ceramicslife.com/media/import/Jingdezhen-ceramic-culture-ceramic-jewelry-hairpins-jewelry-jewelry-ceramic-gifts-E08_7.jpg(,)http://www.ceramicslife.com/media/import/Jingdezhen-ceramic-artefacts-characteristic-culture-ceramic-necklace-collar-A86_7.jpg(,)http://www.ceramicslife.com/media/import/Pinch-flowers-handmade-ceramic-sculpture-of-Jingdezhen-porcelain-hand-hairpins-E04_6.jpg(,)http://i01.i.aliimg.com/wsphoto/v0/32333443901_1/Jingdezhen-ceramics-culture-and-creative-elements-of-Zen-guqin-handicraft-wholesale-incense-censer-custom-plug-wire.jpg(,)http://www.dhresource.com/0x0s/f2-albu-g3-M01-6C-75-rBVaHFTLTzCAVST9AAJRZjUjwHw484.jpg/jingdezhen-ceramic-hair-jewelry-ceramic-culture.jpg(,)http://i00.i.aliimg.com/wsphoto/v0/32324123590_1/Jingdezhen-font-b-ceramic-b-font-hair-sticks-font-b-Ceramic-b-font-font-b-culture.jpg(,)http://img.alibaba.com/img/pb/641/521/769/769521641_616.jpg(,)http://www.ceramicslife.com/media/catalog/product/cache/1/image/9df78eab33525d08d6e5fb8d27136e95/J/i/Jingdezhen-ceramic-artefacts-characteristic-culture-ceramic-necklace-collar-A86_1_3.jpg(,)http://i01.i.aliimg.com/wsphoto/v0/32319529445_1/-font-b-Ceramic-b-font-necklace-Craft-gift-New-fashion-necklace-on-sale-Suited-to.jpg(,)http://arts.cultural-china.com/chinaWH/upload/upfiles/2009-06/10/artworks_of_chang_daichien_displayed_in_jingdezhen10609e074823d115a2ec.jpg(,)http://arts.cultural-china.com/chinaWH/images/arbigimages/19ceba72f051f7fee7796c39e6ef7b55.jpg(,)http://www.chinadaily.com.cn/china/images/attachement/jpg/site1/20150416/002170196e1c16995cd71b.jpg(,)http://i1.sinaimg.cn/dy/o/2014-05-26/1401086123_mlbaOj.jpg
(,)http://p5.img.cctvpic.com/program/china24/20131006/images/1381031443355_1381031443355_r.jpg(,)http://media-cdn.tripadvisor.com/media/daodao/photo-s/02/02/a9/04/sl274394.jpg(,)http://www.topchinatravel.com/pic/city/jingdezhen/jingdezhen-wuyuan-map-01.jpg(,)http://www.mildchina.com/travelimage/jingdezhen-porcelain.jpg(,)http://www.jxwmw.cn/pic/0/10/02/86/10028608_975183.jpg(,)http://www.chinatouradvisors.com/UpLoad/Jiangxi/Jingdezhen/Attraction/Jingdezhen-Ceramic-Historical-Museum/Jingdezhen-Ceramic-Historical-Museum-02_M.jpg(,)http://www.chinatouradvisors.com/UpLoad/Jiangxi/Jingdezhen/Attraction/Jingdezhen-Ceramic-Historical-Museum/Jingdezhen-Ceramic-Historical-Museum-01_M.jpg