Country

Peoples Republic of China




Province

Guangdong Province

University

Foshan University

Area

3,848.49 km2




Mayor

Liu Yuelun (???)



Foshan (Chinese: ), is a prefecture-level city in central Guangdong province, Peoples Republic of China. The area under the citys jurisdiction is about 3,848.49 km2 (1,485.91 sq mi) and has an urban population of over 7.2 million. It is part of the Pearl River Delta Urban Area with 44.78 million inhabitants at the 2010 census spread over nine municipalities (including Macao) and 17,573 km².
Contents
Map of Foshan
The native dialect is the Foshan variant of Cantonese, but many areas of Foshan are now occupied by Mandarin-speaking migrants.
201302252 foshan kung fu demo
Interpretertranslatorguidebusiness assistantsourcing agent in foshan and guangzhou china
History

In ancient times, Foshan was known as Lihua Township. In 398, during the Jin Dynasty, a monk from present-day India founded a Buddhist temple on Tapo Hill. The temple fell into disrepair, but in 628, during the Tang Dynasty, county residents saw light radiating from the hill, where they excavated three bronze statues of the Buddha. They built a temple to house the three statues. From that time, the place was known as Foshan (Buddha Hill). Foshan became a religious center for the Pearl River Delta and was also known as Chancheng (Zen City - Zen being the art of meditation). This name survives today as the name of Foshans central administrative district.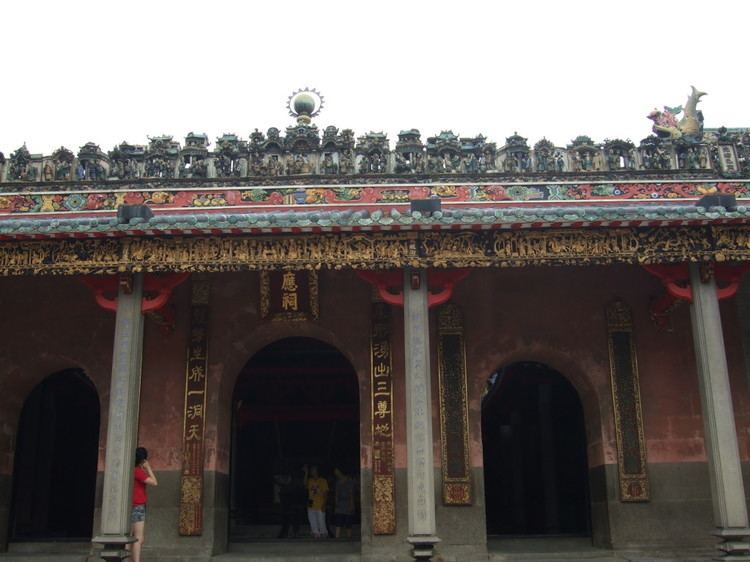 In 1925, Foshan became a city, but this status was revoked in 1927. Foshan regained the status of a city in 1951, and gained the status of a prefecture-level city in 1974. During the 1980s and 1990s, the present-day territory of Foshan underwent a number of administrative reorganizations. The city attained its present boundaries and administrative divisions in 2003.
Geography and climate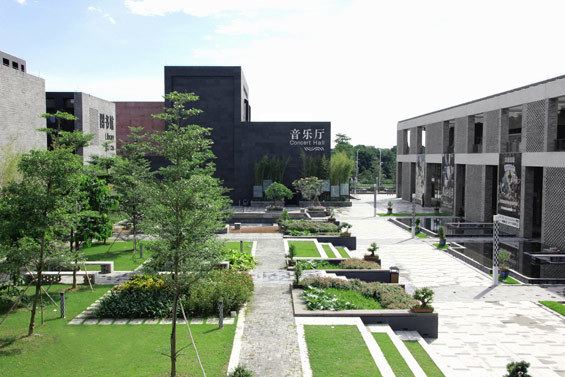 Foshan lies in the Pearl River Delta. Guangzhou lies to the east, Zhongshan to the southeast, Jiangmen to the southeast, Yunfu to the west, and Zhaoqing to the northwest.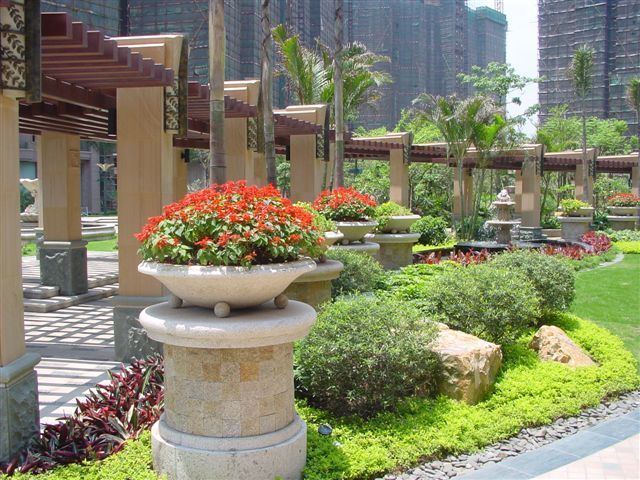 Foshan experiences a humid subtropical climate (Koppen climate classification Cfa).
Economy
Following Shenzhen and Guangzhou, Foshan is the third largest manufacturing base in the Pearl River Delta. Once home to a strong State-Owned Enterprises sector, its current economic strength lies in private firms and Township and Village Enterprises in Shunde and Nanhai. In 2002, private firms contributed 56.12% of the industrial output and firms from Hong Kong, Macau, and Taiwan contributed 63.44% in exports.
Amazing food market in foshanchina part 2
Amazing food market in foshanchina part 3
References
Foshan Wikipedia
(Text) CC BY-SA
(,)https://media.licdn.com/media/p/2/005/0ac/36a/0dccbd4.png(,)http://wingchungeeks.com/wp-content/uploads/2013/04/Wing-chun-in-foshan-1024x767.jpg(,)http://www.ltcmc.com/attachment/view/196035.jpg(,)http://www.ltcmc.com/attachment/view/199489.jpg(,)http://www.foshanmuseum.com/en_fsyj/images/fsyj_zpzx_01_r1_c2.jpg(,)http://www.chine-informations.com/usb/images/2014/kungfu6.jpg(,)http://www.ltcmc.com/attachment/view/196033.jpg(,)http://thumbs.dreamstime.com/z/baolin-temple-shunde-foshan-district-china-24759928.jpg(,)http://i.ytimg.com/vi/jBcrgh777G4/hqdefault.jpg(,)http://www.foshan.gov.cn/english/liveandwork/EntertainmentAndFood/201103/W020110323517296912181.bmp(,)http://thumbs.dreamstime.com/z/baolin-temple-shunde-foshan-district-china-24759208.jpg(,)http://history.cultural-china.com/chinaWH/upload/upfiles/2010-04/27/foshan_ancestral_temple__chinese_daoist_temple2472a82a40366f84e5f0.jpg
(,)http://worldlandscapearchitect.com/wp-content/uploads/2014/03/BCC_5.jpg(,)http://www.moirlandscapearchitecture.com.au/SiteFiles/moirlandscapearchitecturecomau/flashgallery/galleries/Project-FoshanGarden/images/18085_DSC00045JPG.JPG(,)https://m1.behance.net/rendition/modules/51273847/disp/398c36ae6472a02ed8d993e5cc73b233.jpg(,)https://s-media-cache-ak0.pinimg.com/736x/56/eb/87/56eb8705ef6a6c4a70a38b45fe3efdd9.jpg(,)http://www.moirlandscapearchitecture.com.au/SiteFiles/moirlandscapearchitecturecomau/flashgallery/galleries/Project-FoshanGarden/images/18083_DSC00032JPG.JPG(,)http://worldlandscapearchitect.com/wp-content/uploads/2013/10/YZS_1.jpg(,)http://worldlandscapearchitect.com/wp-content/uploads/2014/03/565x408xBCC_1.jpg.pagespeed.ic.AKGry56O8b.jpg(,)http://www.metrostudio.it/upfiles/project/27110431_DSC_5600.JPG(,)https://s-media-cache-ak0.pinimg.com/736x/28/9c/b3/289cb3a8632052104ab68c0fbaeaa5fe.jpg(,)http://www.foshan.gov.cn/english/aboutfoshan/charmingfoshan/prospect/201102/W020110222610049953619.jpg(,)http://www.stspray.com/editor/UploadFile/201295152028198.jpg(,)http://i00.i.aliimg.com/img/pb/324/742/915/915742324_805.jpg(,)http://36.media.tumblr.com/512b9bc96f69e2360a0ef2f3c174e5b7/tumblr_miodpa5kbI1rn61u8o3_r1_1280.jpg(,)http://cache3.asset-cache.net/gc/523578589-bright-colourful-foshan-city-landscape-at-gettyimages.jpg%3Fv%3D1%26c%3DIWSAsset%26k%3D2%26d%3DhuL0MCFIjuHvMBuArzV1Vshc9RtZEkjOh7GxFU1qLtyx7WNvFR2hnXGiogkGZKb6
(,)http://www.brianau.net/wp-content/uploads/2014/04/foshan-cuisine-000.jpg(,)http://www.brianau.net/wp-content/uploads/2014/04/foshan-cuisine-001.jpg(,)http://www.brianau.net/wp-content/uploads/2014/04/foshan-cuisine-002.jpg(,)http://www.wildchina.com/blog/wp-content/uploads/2010/03/091222-Bell-Peppers-China-Chinese-food-Foshan-Guangdong-Leek-Blossoms-ShowShanti-Snake29-2.jpg(,)http://www.eat2eat.com/MarcLite/Runtime/Uploads/RestaurantsLogo/2yue.jpg(,)http://tn.clashot.com/thumbs/1022778/49442055/thumb_w800.jpg(,)http://deltabridges.com/sites/default/files/news/press/gui_hua_jin_gua_yu_dai_2.jpg(,)http://deltabridges.com/sites/default/files/news/press/ba_wang_hua_chao_hei_tun_rou_2.jpg