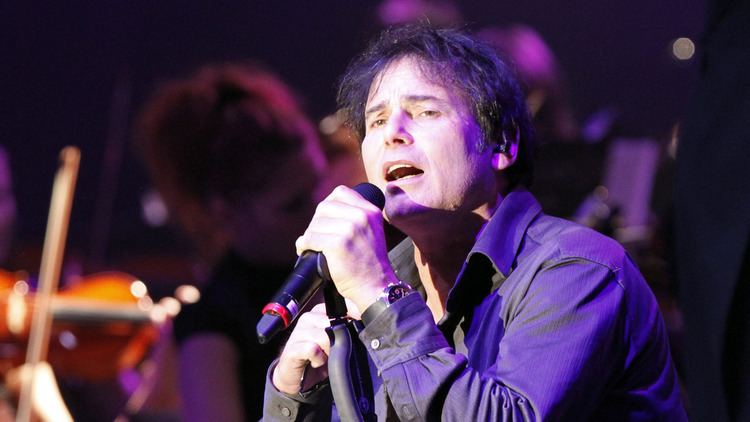 Jimmy Wayne Jamison was born in rural Durant, Mississippi but self-identified as a Memphis, Tennessee native, as he and his mother, Dorothy (1932-2009) moved there when he was one day old.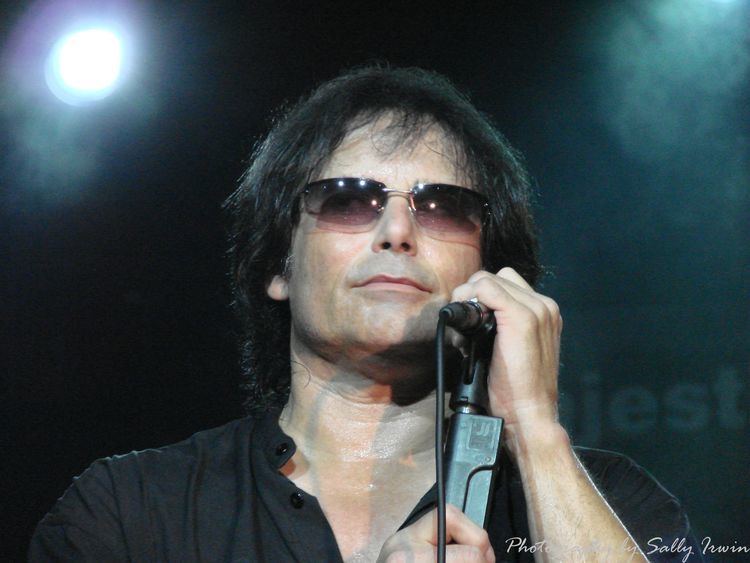 In his teens, he taught himself to play the guitar and piano while honing his vocal abilities. By middle school (Messick Jr. High, Memphis), he was playing in a band called The Debuts, who recorded what became a local hit song ("If I Cry" 1968) on the Scudder label. He was part of the band D-Beaver, who released one album (Combinations, 1971).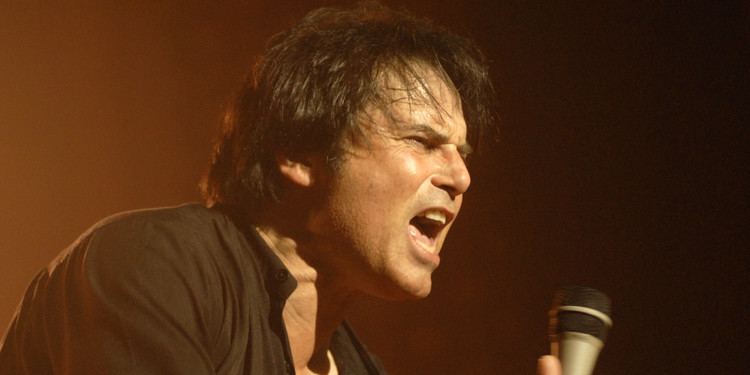 By late 1970, Jamison was fronting the local Memphis band, Target. Jamison and the group released a pair of albums, Target (1976) and Captured (1977), on A&M Records, plus a live concert at the High Cotton school (which marked the beginning of a contract with the record company) and opened concerts for Black Sabbath, Boston, and KISS.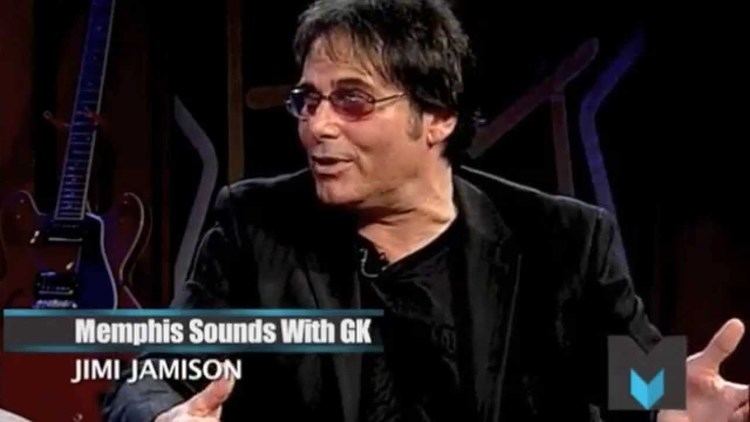 In 1982, Jamison teamed up with Memphis-based Swiss expatriates, guitarist Mandy Meyer (ex-Krokus) and bassist Tommy Keiser, in their new band, eventually named Cobra. Rounded out by guitarist/keyboardist Jack Holder (ex-Black Oak Arkansas) and drummer Jeff Klaven and managed by Butch Stone, who had also handled Jamison's old band Target as well as Krokus and Black Oak Arkansas, the band became a fixture on the local scene and managed to score a record deal with Epic Records. The group issued their lone album, the Tom Allom-produced First Strike, in 1983.
It was also during this time that Jamison began providing background vocals for bands such as ZZ Top (with ZZ Top frontman Billy Gibbons even referring to Jimi as the "fourth member" of the group). Meanwhile, First Strike was only a moderate commercial success, and Cobra went their separate ways in 1984, with members going on to join Asia, Krokus, and, in Jamison's case, Survivor.
After Cobra's demise in 1984, he was invited to join Survivor, whose success had been on the wane since the release of their number-one hit, "Eye of the Tiger." This decline was exacerbated by the vocal problems of their then-lead singer Dave Bickler. Although he was initially not keen on fronting what he considered more of a "pop rock" band, which would contrast significantly with the heavier stylings of Cobra to which he had become accustomed, Jamison acquiesced to the band and its agents, ultimately joining and becoming Survivor's new frontman.
Jamison appeared to provide an instant spark for Survivor. While the first song he recorded with the band, "The Moment of Truth" (theme song from the 1984 box office smash hit The Karate Kid) reached number 63 on the Billboard Hot 100 in June 1984, Jamison's first album with the band, Vital Signs (August 1984) became even more successful, peaking at number 16 on the Billboard Album Chart. It featured the hits "I Can't Hold Back" (number 13 U.S.), "High on You" (number 8 U.S.), and "The Search Is Over" (number 4 U.S.), with all songs written and composed by Jim Peterik and Frankie Sullivan.
In late 1985, Survivor achieved another hit with Jamison at the helm, "Burning Heart", from the Rocky IV movie with Sylvester Stallone, which peaked at number 2 on the Billboard Hot 100 early the following year. His second album with the band, When Seconds Count was released in October 1986 and included the hit "Is This Love" (number 9 U.S.). On the Billboard Album Chart the album only reached number 49 but still managed to sell over 500,000 copies and reached certified Gold status. This album also found Jamison making more songwriting contributions to the band's output, as he co-wrote four of the record's songs, including another memorable single, "Man Against the World" (number 86 U.S.), which was the Survivor song originally slated for inclusion in Rocky IV (it does appear on the 2006 reissue of the Rocky IV soundtrack). One notable adjustment Jamison had to make when performing with Survivor was not performing hits by other artists. "Sometimes we'll start to do an encore and somebody will say, 'Let's do a Led Zeppelin song!'" he told Nine-O-One Network Magazine in 1987. "You wanna say 'Yeah. Yeah!' And then right at the very last minute you say, 'Nah, we better do this [instead].'"
In 1988, Survivor released what would be their final studio album of the 1980s, Too Hot to Sleep. Jamison composed several songs on this album, including "Rhythm of the City" and the album's title track. While Jamison and his bandmates believed it to be one of their best works to date (with Jamison citing it retrospectively as his favorite Survivor album), Too Hot to Sleep suffered from a lack of promotion from the record label, and while two singles ("Across the Miles" and "Didn't Know It Was Love") charted, it was not as successful as previous Survivor albums. The band then released a greatest hits album to close out the decade and went on hiatus until 1993.
In 1989, Jamison contributed his own version of "Ever Since the World Began," a song Survivor had initially recorded prior to his tenure in the band, to the film Lock Up. That same year, he was asked to be the lead vocal replacement for Deep Purple, who had just fired Ian Gillan. Said Purple organist Jon Lord of Jamison in a 1993 interview, "He was an enormous Deep Purple fan and he would happily have taken over the job. But at the time he was afraid of his managers. They didn't want him to leave [Survivor] and he didn't dare to get into a fight with them." In fact, Lord's record label was preparing to release Jamison's new album, When Love Comes Down (which eventually surfaced in 1991), and they wanted him to stay and promote the record instead of joining Deep Purple.
Jamison co-wrote and sang "I'm Always Here," the theme of the 1990s hit TV series Baywatch. He later released another solo album, Empires under the name Jimi Jamison's Survivor in 1999. (In 2003, after a battle in court over access to the name Survivor, this album would be re-released under his own name.)
Jamison recorded many sessions and demos throughout the 1990s, many of them collaborations with other artists, that didn't surface at the time, but a significant portion of these demos can be found today on Jamo Sessions.
In 1992, Jamison began touring, billing his band as "Survivor" or "Jimi Jamison's Survivor." After Jamison's success touring overseas that year, original Survivor guitarist and founding member Frankie Sullivan contacted Jamison's management and asked to be included on the tour; he performed on eight to ten dates before leaving the group. Soon after, in late 1992–early 1993, Survivor was tapped to do a new and more extensive greatest hits package with two new songs. For a short time, Peterik, Sullivan and Jamison were reunited in the studio to record new material for the new package and forthcoming world tour. But after contract talks broke down, Jamison quit and went back on the road again as "Jimi Jamison's Survivor."
At this point, Sullivan, along with fellow Survivor cofounder Jim Peterik filed a lawsuit against their former colleague for using the name but ultimately failed (at the time) in their bid to stop Jamison from touring under the "Survivor" banner. However, in late September 1999, Sullivan, who had brought forth another lawsuit against Jamison, won ownership of the name "Survivor," thereby ending the ongoing trademark battle.
Jamison would later reunite with Survivor in 2000, replacing original singer Dave Bickler once again. The band then began recording material for a new album. The Peterik–Sullivan-penned track "Velocitized" was set for inclusion on the soundtrack to the Stallone film Driven. However, it did not make the cut. The band then toured with Styx and REO Speedwagon.
In 2005, Jamison was featured with the band in the Emmy Award-nominated Starbucks commercial which parodied Survivor's "Eye of the Tiger". Jamison remained with the band up through the release of their long-awaited album, Reach, in April 2006. He left the band soon after, and was replaced by singer Robin McAuley.
In 2005 he worked with Whitney Wolanin for the theme, "It Takes Two".
In 2008, Jamison teamed up with his former Survivor bandmate, Jim Peterik and released a solo album called Crossroads Moment in Europe. The album was produced by Peterik and released in the United States in 2009 with one more song, "Streets of Heaven". Then, in 2010, an album titled Extra Moments surfaced, featuring songs from the Jamison/Peterik collaboration that didn't appear on Jamison's previous album and some songs sung by Peterik.
In 2009 and 2010, he performed to a sold out crowd at Firefest, the yearly Melodic Rock Festival in Nottingham, England. This performance included Survivor songs such as "It's the Singer, Not the Song", "Caught in the Game", "Didn't Know It was Love", "I See You in Everyone", "Is This Love"; the Cobra song "Blood on your Money"; as well as solo material such as "A Dream Too Far ", "Crossroads Moments", and "I'm Always Here." He ended with "Burning Heart" and "Eye of The Tiger". He also performed at the Melodic Rock Fest in 2010 and 2013.
2010 saw the release of a pair of new singles, "Wouldn't It Feel Like Christmas" and "House That Love Built," the latter of which benefited the Ronald McDonald House of Memphis. He also performed at the annual concert and event When Rock Meets Classic in Germany, singing the songs "Burning Heart", "I Can't Hold Back", and "The Search is Over".
In October 2011, he released an album with Bobby Kimball (former lead singer of Toto) titled Kimball/Jamison. That same year, he joined the band One Man's Trash with Fred Zahl, and they released the album History.
On November 12, 2011, Jamison led and performed "Eye of the Tiger" for champion boxer Manny Pacquiao's entrance into the ring for his bout against Shane Mosley at MGM Grand Las Vegas. Fueled by popular demand, he would repeat the performance the following year for the boxer's next title defense. In the meantime, the first performance foreshadowed later events, as just three days later, on November 15, 2011, Jamison announced his return to Survivor following a five-year absence from the group.
While still a member of Survivor, Jamison again joined with Peterik to release a country-flavored album titled Unreleased Music. That same year, he released a new solo album, Never Too Late, which was more in the melodic hard rock vein. He continued to tour with Survivor until his death.
His last show was on August 30, 2014 in Morgan Hill, California at the CANcert benefit event during theARTTEC Summer Concert Series. Survivor's 58 minute set consisted of "Feels Like Love", "Broken Promises", "Take You On A Saturday", "High On You", "Rockin' into the Night", "The Search is Over", "Rebel Girl", "I Can't Hold Back", "Burning Heart", "Poor Man's Son", "It's The Singer Not The Song" and ended with "Eye Of The Tiger".
Jimi married Brenda Fay, who is the mother of his daughter Amy, in 1972. Jamison divorced Fay in 1983 and went on to remarry Debbie Teal on May 1, 1985. With Debbie, he had two more children, James and Lacy. Jimi and Debbie separated in 1999 but remained married until his death. When not traveling or performing, Jimi enjoyed gardening, throwing horseshoes, various sports such as tennis and golf, and, most importantly, spending time with his family.
Jamison died on September 1, 2014 at his home in Raleigh, Memphis, Tennessee, of a heart attack. His autopsy revealed the actual cause of death to be a hemorrhagic brain stroke, with "acute methamphetamine intoxication contributing".
Jamison was survived by his three children: Amy, James, and Lacy, as well as his granddaughter (through Amy), Lola.
Jamison has earned massive critical acclaim for his vocal abilities, having been praised by such luminaries as Casey Kasem, who called him 'The Voice' former Survivor bandmate Jim Peterik, and many others.
At various times, Jamison served as a member of the Grammy Awards Committee, AFTRA, SAG and HAP. He was recognized by the Governors of Tennessee, Ohio and Arkansas for his work on and off the stage. He was also named Godfather of House of Culture in San Pedro de la Paz, Chile, 2009.
Jamison was well known for his contributions to charity and had been a participant in the annual fundraising charity "Christmas Background Rockin" among others. He participated with the Make-A-Wish Foundation and the benefits to the Children's Research Hospital St. Jude each year, St. Jude Children's Ranch Birthday Club Sponsorship, Special Olympics, and the ARF Foundation with Tony La Russa of the St. Louis Cardinals. He was also a founding member of the Voices of Classic Rock organization and Voices of Rock Radio.
Vital Signs (1984)
When Seconds Count (1986)
Too Hot to Sleep (1988)
Reach (2006)
Ultimate Survivor (2004)
Survivor Extended Versions MTV Live in Japan Special (Recorded in 1985)
When Love Comes Down (1991)
Empires (1999), initially released under the "Jimi Jamison's Survivor" band name
Crossroads Moment (2008)
Extra Moments (2010) with Jim Peterik
Kimball/Jamison (2011) with Bobby Kimball
Never Too Late (2012)
"If I Cry" (single) - The Debuts (featuring Jamison on lead vocals) (1967)
Combinations – D Beaver (1971)
Live at the High Cotton School - Target (1975)
Target (self-titled) (1976)
Captured – Target (1977)
This Ain't Hollywood, Degarmo & Key, (1980), Forefront Records
First Strike – Cobra (1983)
Live Attack - Cobra (1983)
Headhunter – Krokus (1983) (background vocals)
Deed Is Done - Molly Hatchet (1984) (background vocals)
Got Any Gum? – Joe Walsh (1987) (background vocals)
Worrall – Rick & Steve Worrall, (1991), with Shawn Lane, re-release on Yesterrock Records
Ordinary Average Guy – Joe Walsh (1991) (background vocals)
Songs for a Dying Planet – Joe Walsh (1992) (background vocals)
Heat It Up, Degarmo & Key, (1993), Sony BMG
The Mofo Sessions (1993)
To Extremes, Degarmo & Key, (1994), Benson
Have Mercy: The Demos (2000)
History - One Man`s Trash feat. Jimi Jamison & Fred Zahl (2011)
Unreleased Music (2012)
Karmalion, Indicco, (2013), New Venture Music
In Range – Target (2017) (recorded 1979)