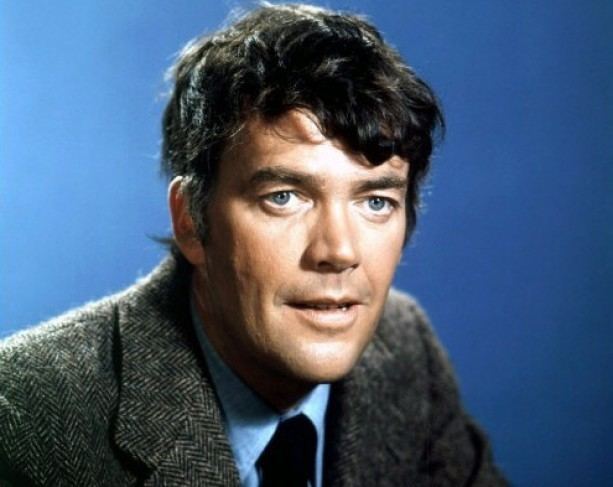 Hutton was born in Binghamton, New York, the son of Helen and Thomas R. Hutton, an editor and managing editor of the Binghamton Press. Hutton's parents divorced while he was an infant, and he never knew his father. Hutton was expelled from five high schools due to behavior problems but had excellent grades and test scores. After starting his school newspaper's sports column, he earned a scholarship in journalism from Syracuse University. He was expelled from Syracuse after driving a bulldozer through a bed of tulips. Hutton then enrolled at Niagara University where he began pursuing an acting career.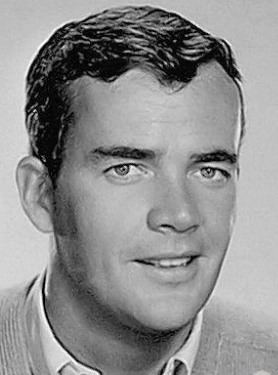 Hutton served in the United States Army and starred in over forty Army training films before going to Berlin to serve in special service. Hutton personally founded the American Community Theater by spearheading the renovation of theaters abandoned during World War II. He established the first English-speaking theater in Berlin. Hutton was performing in live theater in Germany while with the United States Army when he was spotted by American film director Douglas Sirk. Sirk used him in a small role in a film and secured him the promise of a contract with Universal Studios. When Hutton got out of the Army that contract expired, but he was eventually signed to a long-term contract with Metro-Goldwyn-Mayer.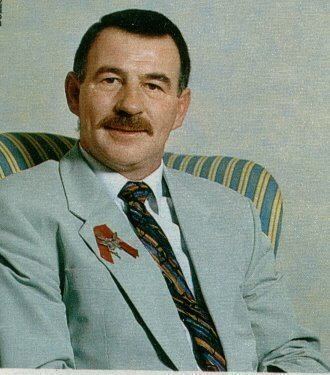 One of his earliest screen appearances was in an episode of The Twilight Zone (1959), in which he co-starred with Rod Taylor. In Hollywood, he gained recognition with teen audiences for his role in the college student film Where the Boys Are (1960), where he appeared with Paula Prentiss, an actress with whom he would be teamed in several of his early films, in part because they were the tallest MGM contract players of their time (Hutton at 6'5" and Prentiss at 5'10"). He appeared with Prentiss in The Honeymoon Machine late in 1960, followed by 1961's Bachelor in Paradise starring Bob Hope and Lana Turner, and finally The Horizontal Lieutenant in 1962. In 1966, Hutton gained a wider audience in Walk, Don't Run with Samantha Eggar and Cary Grant (in Grant's last feature-film appearance). Due to his tall, gangly frame and the absent-minded quality of his delivery, Hutton was viewed as a successor to James Stewart.
In addition to being a gifted comedic actor, Hutton also took on dramatic roles. Although he had some serious scenes in Sam Peckinpah's 1965 western Major Dundee, there were reoccurring humorous scenes throughout the first half of the film portraying his character as an ineffectual officer. He returned to more straight comedic roles in 1965's The Hallelujah Trail also starring in 1967's Who's Minding the Mint?. In 1968, Hutton appeared in the John Wayne war drama, The Green Berets, in which Hutton played a Special Forces sergeant in a mix of comedy and drama, with a memorable booby trap death scene. Also in 1968, Hutton appeared with John Wayne in Hellfighters, playing the role of Greg Parker. The movie was loosely based on the career of oil-well firefighter Red Adair. One of his last leading roles was in the cult horror film Psychic Killer (1975), which was directed by Ray Danton.
In the early 1970s, Hutton began working almost exclusively in television and played fictional amateur detective Ellery Queen in the 1975 made-for-television movie and 1975-1976 television series, Ellery Queen. Hutton's co-star in the series (set in 1946-1947 New York City) was David Wayne, who portrayed his widowed father, an NYPD homicide detective. Ellery, a writer of murder mysteries, assisted his father as an amateur, each week solving an "actual" murder case. Near the end of each story before revealing the solution, he would "break the fourth wall" by giving the audience a brief review of the clues and asking if they had solved the mystery.
One of Hutton's memorable television appearances was appearing as a guest star in the 1977-1978 third-season premiere of the Norman Lear sitcom One Day At A Time. The episode, titled "The Older Man", was a four-part story arc in which Hutton portrayed Dr. Paul Curran, a forty-two year old veterinarian who falls in love with seventeen-year old Julie Cooper (played by Mackenzie Phillips). His last television role was in an unsold pilot called Butterflies based on the BBC2 sitcom of the same name. It was broadcast on NBC in August, 1979 about two months after Hutton had died.
Hutton was married to Maryline Adams (née Poole), who was a teacher. They divorced in 1963. They had two children: a daughter, Heidi (born 1959), and a son, Timothy (born 1960). Timothy also became an actor and appeared with his father in a summer stock production of Harvey. In 1970, he married Lynni Solomon, and they had daughter Punch Hutton (former deputy fashion editor of Vanity Fair). Hutton also had an intermittent 15-year relationship with actress and model Yvette Vickers.
On June 2, 1979, Jim Hutton died in Los Angeles of liver cancer, just two days after his 45th birthday. Two years later, Hutton's son Timothy dedicated his 1981 Academy Award, which he had won for his role in the movie Ordinary People, to his father.
A Time to Love and a Time to Die (1958) - Hirschland
Ten Seconds to Hell (1959) - Workman at Bomb Site (uncredited)
The Subterraneans (1960) - Adam Moorad
Where the Boys Are (1960) - TV Thompson
The Honeymoon Machine (1961) - Jason Eldridge
Bachelor in Paradise (1961) - Larry Delavane
The Horizontal Lieutenant (1962) - Second Lt. Merle Wye
Period of Adjustment (1962) - George Haverstick
Sunday in New York (1963) - Man in Rowboat with Radio (uncredited)
Looking for Love (1964) - Paul Davis
Major Dundee (1965) - Lieutenant Graham
The Hallelujah Trail (1965) - Captain Paul Slater
Never Too Late (1965) - Charlie Clinton
The Trouble with Angels (1966) - Mr. Petrie (uncredited)
Walk, Don't Run (1966) - Steve Davis
Who's Minding the Mint? (1967) - Harry Lucas
The Green Berets (1968) - Sgt. Petersen
Hellfighters (1968) - Greg Parker
Psychic Killer (1975) - Arnold James Masters