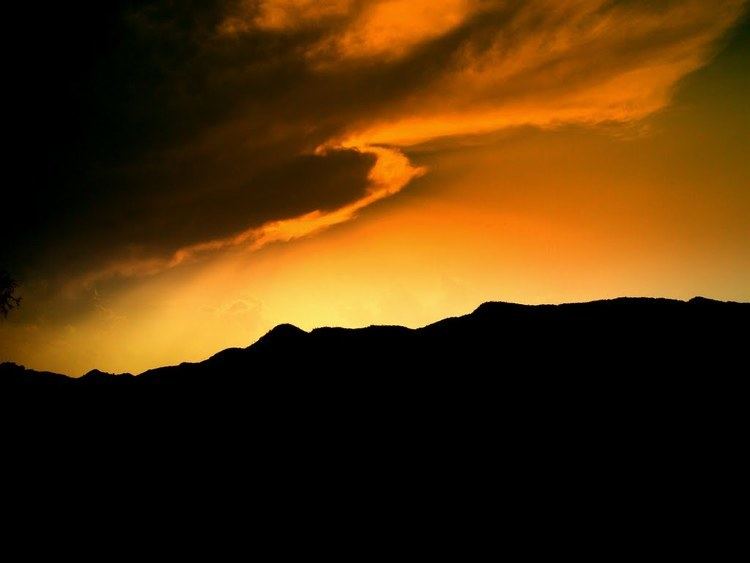 Jeypore is an ancient town with a niche in the history of Odisha. The town is surrounded by forests with mostly Sal (Dalbergia Latifolia) and teak (Tectona Grandis) trees. The town was the capital of the local king in the olden times and is known for its ancient forts, palaces and temples. The major languages spoken in this region are Odia and a few indigenous languages. There is a diverse cultural mix of adivasi (indigenous) people and mainstream people of Odia ethnicity.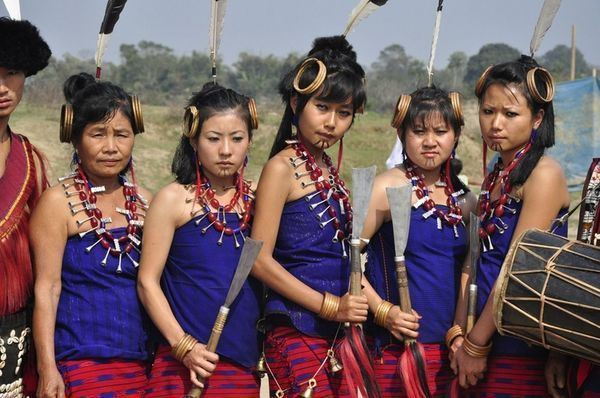 Jeypore, being situated at the middle of the south-west horn of Odisha, is an amalgamation of the culture and traditions of the East and the South of India. This blend of different languages and cultures gives Jeypore its unique cuisine, language and lifestyle.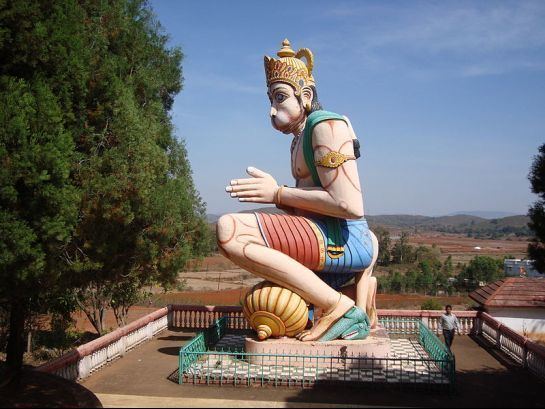 Jeypore is the most important place in the history of Dandakaranya and the undivided Koraput district which was the second largest district in India till its division. The history of Jeypore is inextricably linked with that of the ruling Deo or Dev dynasty.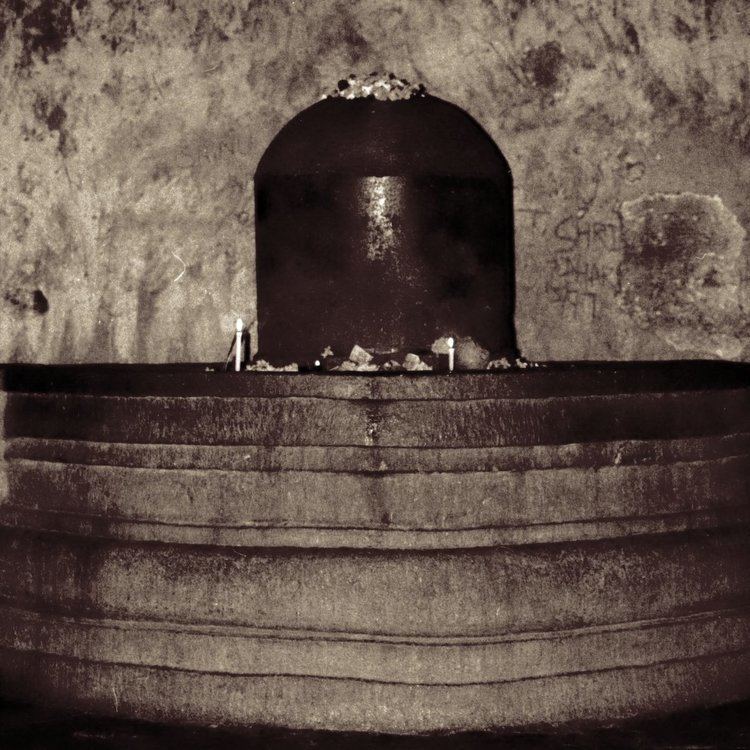 Jeypore was, for very long period of time, the capital of the kingdom of Koraput, which was ruled by the Atavikas, a feudatory of the powerful Kalinga Empire (Ancient Odisha) who are known for having valiantly fought the Kalinga War in the 3rd century BCE. Kalinga regained its former glory during the Mahameghabahan Dynasty in the first century BC. The third king of this dynasty Kharavela made the Kalinga empire and the Atavika land was very strong under his rule. The successive dynasties – the Satavahanas (2nd century CE), Ikshvakas (3rd century CE) had headquarters at Pushkari, near the modern town of Umerkote. The Kesaribeda excavations bear testimony to the rule of King Bhabadatta Varma and King Arathapati. The inscriptions of Podagarh refer to King Skanda Varma. The overlord Nala kings are traced to the kings who ruled from Gwalior in Madhya Pradesh. Their rapid growth landed them in the Odia regions of Bastar and Koraput. Around the 10th century CE a Nala king Bhimesen was ruling over a region now located in Koraput and Ganjam District.
The Koraput area was a small principality of Tri Kalinga under the Ganga era of the 5th century CE. The patches of Utkala, Kalinga and Kosala were brought under the control of the Ganga kings of Odisha. This dynasty became prominent during the 11th century CE with the rise of Somanakshi. Their suzerainty extended from the modern Sambalpur, Sonepur to the Bastar and Koraput regions and they enjoyed control until the beginning of the 14th century CE.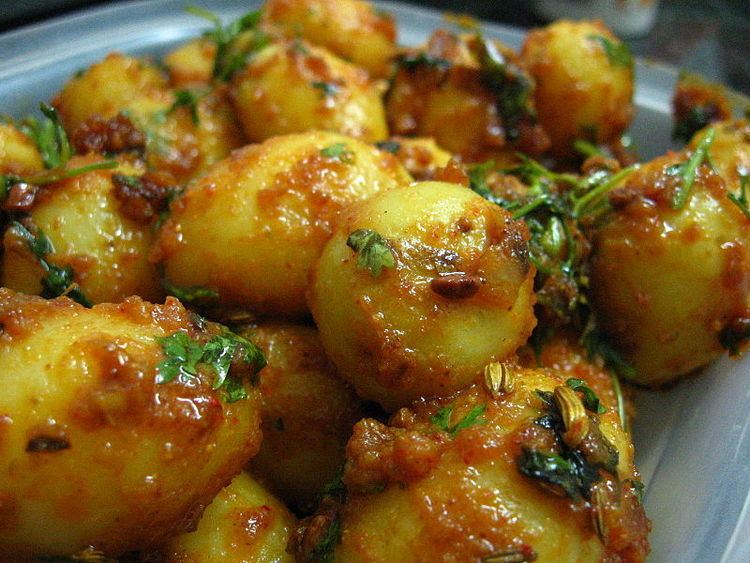 The Matsya family ruling over the Oddadi region of modern Jeypore dominated the next generation. The best known kings included Bhanudeva and Narasingha Dev, as is known from the Oriya inscription of Simhachalam in Visakhapatnam district of Andhra Pradesh.
The next dynasty was that of the Sailavansis, who ruled over Vindhya during the 14th century CE. The earliest king, Ganga Raju, ruled over Nandapur, a former capital of the Maharaja of Jeypore. Nandapur is famous for the throne of 32 steps or Singhasan Batisi erected in the line of king Vikramaditya of Ujjain. Jainism and Shaktism grew side by side in the kingdom of Nandapur.
The last king of Sailavansa, Pratap Ganga Raju was succeeded by Vinayak Dev of Surya Vansa which lasted until the time of the British Empire. Vinayak Dev was said to be married to the daughter of the last ruler of Silavansi Paratap Ganga Raju. He and his six succeeding generation of kings had only one son each and on advice from astrologers the headquarters of the kingdom was switched from Nandapur to Jeypore.
During the Anglo-French conflict, Vikram Dev I (1758–1781 CE) was successful in driving out the French from Malkangiri area and the Marathas from the Umerkote belt. He was succeeded by the brave Oriya king Ramachandra Dev II (1781–1825) while his other two sons Jagannath and Narasingh Dev were placed in charge of Nabarangpur and Gudari regions. Jagannath Dev's son Arjun Dev and Narasingha Dev's son Chaitanya Dev were issueless. Hence, Nabarangpur and Gudari were remerged to Jeypore kingdom.
During the 20th century Ramachandra Dev IV (1920–31) was an honourable lieutenant in World War I. He was issueless and was succeeded by a benevolent, aged, scholar king Vikram Dev IV, the son of Krishna Chandra Dev. During this period the Boundary Commission headed by Sir O'Donnel was entrusted with the task of writing the different Oriya speaking tracts. The Commission went round Jeypore, Paralakhemundi, Ganjam, and Visakhapatnam before finalizing its decision. The state of Odisha was formed on 1 April 1936, with Koraput as one of the six districts.
Vikram Dev: His munificence towards promotion of education and arts saw the establishment and growth of several educational institutions both in Jeypore (Odisha) and Visakhapatnam. He was more interested in the promotion of arts than his kingdom.
He was Maharaja Vikram Deb IV of the Sankara Dynasty of Jeypore, who had succeeded Krishnachandra Deb during June 1931. Within a few years after ascending the throne, he carved a niche for himself as an able administrator who was loved by his people.
A connoisseur of all fine arts including folk and tribal arts, he spotted the talent of a youth, who used to draw on the walls, during one of his evening strolls. He sent the youth to Bhubaneswar for honing his skills. He established the School of Fine Arts in Jeypore and on the return of the youth, made him principal of the school. Though he was not a man of letters, Vikram Deb mastered Telugu, Oriya, Bengali, Sanskrit and English. A `Shat Dharma Sabha' used to be convened under his auspices at the Hawa Mahal on the Beach Road. A total of 100 scholars used to be invited and competitions held amongst them as part of the sabha. He renovated the tribal museum at Araku, which was built by his forefathers.
Born in Sri Mukhalingam in 1869, Vikram Deb, was the only Maharaja to become the Pro-Chancellor of both Andhra and Utkal Universities. He generously donated annually ₹ 1 lakh towards recurring expenses of the AU College of Science and Technology.
In recognition of his contribution, the AU renamed the college as Jeypore Vikrama Deb College of Science and Technology. His bronze statue which was installed in the precincts of the college was sculpted by Devi Prasad Roy Choudhury from West Bengal. During World War II, when the university buildings had to be vacated to accommodate the Army, he offered to the university to shift the equipment and infrastructure in the colleges to Jeypore and Gunupur at his own expense. Three colleges were established on his name in Jeypore. They are Vikram Deb College of Law, Vikram Deb College of Commerce and Vikram Deb College of Arts. His concept of astrology was that it was a part of astronomic science. Vikram Deb exerted pressure on the Madras Governor to appoint Sarvepalli Radhakrishnan as Vice-Chancellor of AU. He was appointed Pro-Chancellor of AU in 1937 in which post he continued till his death in 1951. In him, the scholar and the writer were coupled with the philanthropist and the administrator. A stalwart among Andhra benefactors, he had not only richly contributed to the coffers of the university year after year but also fostered its development in every way.
The nine-day Dasara festival and Rath Yatra used to be conducted on a grand scale in Jeypore during Vikram Deb's rule. He used to ride his favourite white horse and hold durbar during the festival. The car festival, performed on the lines of the Puri Rath Yatra, used to attract thousands of devotees. The huge chariot, which was pulled by thousands of devotees, had to be pushed by elephants from behind. He had and no sons and adopted Ramakrishna Deo, the second son of his only daughter.
In 1951 Vikram Dev IV died at 82 and the Estate Abolition Act was passed the next year. The Estate of Jeypore was taken over by the Government of Odisha.
The late M.L.A. Hari Hara Mishra single-handedly worked to keep Jeypore within the jurisdiction of Odisha. He traveled from village to village and gathered consensus of individual who believed that Jeypore belongs to Odisha.
Jeypore is an ancient city of high strategic and historical importance. The Dev or Deb dynasty is probably related to the Kakatiya dynasty. Some of the rulers established their own rule when the Kakatiyas were ruling around the jungles of Bastar. Since the area was inaccessible and hostile, these kingdoms - including that of Jeypore (previously in Nandapur), Jagdalpur, Parlakhemundi, etc. got established under the supreme rule of Gajapati monarchs of Odisha. And, from then a unique culture, food, tradition and pride could be seen in common at these areas. The above-mentioned dynasties also have close ties till date through marital alliances. The jeypore royal palace crumbled down in August, 2012, due to sheer neglect on the part of the royal family and the state administration, which signifies the sorry state of affairs of the present royal family.
Jeypore is located at 18.85°N 82.58°E / 18.85; 82.58. It has an average elevation of 659 metres (2165 feet).Best Season / Best time to visit Jeypore The town of Jeypore experiences a tropical monsoon climate, like the rest of Odisha. The monsoon season here is not as harsh as it is in other parts of the state, and summers here are hot and winters very cold. The best time to visit Jeypore would be during the winter months, between October and February.
Summers in the town of Jeypore are slightly hot, and this season runs during the months of March, April, May, and June. The summer months will experience a maximum temperature of around forty five degrees (45 °C) and a minimum temperature of around nineteen degrees (19 °C). Visiting Jeypore during the summer months is not a very good idea.
The monsoon season in Jeypore brings about moderate rainfall, and this season is mainly during the months of July, August, September and October. The weather during this time is pleasant and Jeypore can be visited during this time too.
Winters in Jeypore are during November, December, January and February. These months will experience a maximum temperature of around twenty two degrees (22 °C) and a minimum temperature of around four degrees (-4 °C). This is a good time to visit Jeypore, and this is the main tourist season in the region.
As of 2001 India census, Jeypore had a population of 76,560. Males constitute 51% of the population and females 49%. Jeypore has an average literacy rate of 69%, higher than the national average of 59.5%: male literacy is 77%, and female literacy is 61%. In Jeypore, 12% of the population is under 6 years of age. The population of Jeypore, as estimated in late 2010, is 80,837.
It is usually hot from April to July, very stormy and rainy from Aug to November and cold from December to February. But barring the rains, climate is made tolerable by the trees all around.
There are several Oriya medium schools in the town such as Government Boys High School, Girls High School, Municipal High School No. I, II and III (girls), Upper Kolab Project High School, Saraswati Sishu vidya mandir, etc. The English medium schools are Modern English school, Jeypore Public school, Deepti Convent School, DAV Model Senior Secondary School, Redwoods English School and Siddharth English Medium School.
Government Colleges include Vikram Dev College Jeypore, which is one of the oldest and prominent colleges of Odisha established in 1947.The college started at the present P. G. Block was known as 'Jeypore College' from July 1, 1947. As a tribute to the philanthropist king, Rajarshi Vikram Deb Verma, the college was renamed to "Vikram Deb College" in 1961. Honors subjects teaching were imparted from during 1968–73 and Post Graduate courses were started from 1979. The other colleges being Govt. Women's College and Law College. Of late many private colleges have started in the town making the environment highly competitive . Among them prominent are Narayani Junior College and vidwan institute of basic sciences.
Jeypore also has colleges offering professional courses such as Gopal Krushna College of Engineering & Technology, which was established in the year 1989. Jeypore college of Pharmacy is another renowned pharmacy institute. Along with it various Engineering Diploma colleges are present namely Institute of engineering & Management (I.E.M), Hi-Tech Institute of Information & Technology(HIIT) and Jeypore School of Engineering and Technologies.
M. S. Swaminathan Research Foundation (MSSRF) has been working in the Jeypore region of Odisha since many years. Activities in the area include conservation of biodiversity, promotion of sustainable livelihoods through micro-level interventions, establishment of Community Managed Gene, Seed, Grain and Water Banks, promotion of genetic literacy and documentation of local conservation traditions. The initiatives taken up by the MSSRF in participation with the local tribal communities enabled Jeypore region of Odisha to receive the prestigious Equator Initiative Award for conservation of plant genetic resources and traditions in 2002 and Plant Genome Saviour Award, 2007 for their selfless efforts in conservation of local genetic resources and traditions. The Food and Agriculture Organization (FAO) of the United Nations has declared Jeypore region as a Globally Important Agricultural Heritage System (GIAHS) and the MSSRF as its nodal point. A participatory Knowledge Management System is also being developed to foster genetic, trade and legal literacy. The centre helps tribal women and men to protect their intellectual property rights under the provisions of the Protection of Plant Varieties and Farmers' Rights Act 2001 and Biodiversity Act 2002. Skill and capacity building of rural people are achieved through the Village Knowledge Centres' (VKC) help to empower the villagers to plan and implement their own activities.Establishment of SHGs involved in water resources management, production and marketing of specialty rices (e.g. Kalajeera), pulses and products of minor millets are some of the initiatives exemplifying the success of the work with tribal communities to create an economic stake in conservation. The Foundation has established the "Biju Patnaik Medicinal Plants Garden and Conservation Centre" at Jeypore on land donated by the state government of Odisha.
Rice Research - Kalajeera : The Jeypore tract of Odisha is one of the secondary centers of origin of cultivated rice. Recent exploration to that tract has resulted in a collection of 120 accessions of upland rice germplasm. They have been conserved in both National active collection and base collection centres for further utilisation as and when it will be required. Also a historical perspective on the genetical diversity of rice germplasm of the region has been highlighted. The characterization data revealed enormous morphological as well as agronomic variability among the landraces. Jeypore tract in southern Odisha has been identified as one such center of origin of rice. In the distant past rice moved from Odisha to places within and outside India. Genetic analysis of rice germplasm of the Jeypore tract in Odisha indicated significant role of these rice in the evolution of Japonica rice.(Source: http://www.ouat.ac.in/Research/rice.htm)
Though traditionally an agrarian economy, Jeypore is the business hub for southern Odisha as well as the bordering towns of Andhra Pradesh. There is high potential growth of this town due to high minerals, opportunities, resources around the district adding to all the facilities like rail, air in this town. There are many renowned industries in and around Jeypore. Business units include Sewa Paper Mills, now a part of BILT, and numerous rice & cashew processing units. PSU company Power Grid Corporation of India has its 400 kV substation with FSC system at Kaliagaon. NALCO, Hindustan Aeronautics Limited (HAL) and Coffee Board are some prominent government based units situated nearby. Huge granite deposits on hills, rich forests and forest-based produce are important contributors to Jeypore's economy. Apparels, shoes and animal products are also significant contributors.
Upper Kolab Hydro Electric Project, was taken up for excavation in the year 1976 by the Irrigation and Power Department, Govt. of Odisha. This multipurpose project utilises the water potential of river Kolab a tributary of river Godavari, for hydro-electric power generation, providing irrigation facilities by lift canal irrigation, and supplying drinking water to Damonjodi, Koraput, Sunabeda, and Jeypore town.
Koraput District small scale industries office is situated in Jeypore to promote and growth of industries in this reason. There are certain allocated land marked as Industrial area which proposed for all future growth.
There are many major public and private sector banks that have their branch offices like SBI, HDFC, Axis, ICICI, Punjab National, Indian bank, IOB etc. All public sector insurance companies like LIC, Oriental etc. also have their offices in Jeypore.
Besides the annual Rath Yatra, another popular festival celebrated in the town is the 'Ghata Porbo' or 'Thakurani Yatra' (procession of the goddess) held usually during summer. During the festival, every community has the chance to take its goddesses out of the temples and visit all other localities. The processions last for days and weeks, with dramas and other entertainment held during the nights. Local musical instruments like 'Dombo baido' and 'Singha baido' accompany such processions.
Jeypore is famous for its grand Dussehera and Rath Yatra celebrations as well. People also celebrate "Ganesh Puja," "Saraswati Puja" and "Biswakarma Puja". Jeypore Dussehera is often compared with Mysore Dussehera. In ancient times, 'lathi processions' were taken out by barefoot tribals carrying small idols of Goddess 'Durga' on palanquin and played local musical instruments from far-flung areas to Jeypore. According to old timers, during the rule of Jeypore kings, tribal headmen would come to Jeypore with these lathis and keep them in the local temple till Dussehra which was a 16-day affair. The tribals mostly belonged to Bhumiya, Gadba, Parja, Soura, Bhatra, Gond, Didai, Durua, Amantya, Kondhy, Bonda and Koya communities. Jeypore King used to celebrate this festival in great way. In between 19th to 20th century the glamour of this festival faded but starting from year 2003 again this festival has been revived and year by year this festival is celebrated in a big way like it used to be during kings time and gathering of around 1 lakh people can be seen during Dussehara. In the nineties, an annual event called "Parab" was instituted by the government to promote tribal art, culture and handicrafts in the district.
All India Radio - Jeypore, is one of the oldest Radio Stations in Odisha, established on the 28 June 1964, and has many award-winning programmes to its credit. You can get Jeypore Radio Signal at the below AM and Short Band frequencies 1467 kHz, 5040 kHz,6040 kHz. There is local FM program also running at FM frequency.
Sri Krishna Talkies (now defunct), Laxmi Talkies, Bhaskar Talkies and Manoj Kumar Talkies are the sources of entertainment for the people of Jeypore. There was a boating facility at Jagannath Sagar, situated in the middle of the town, which now lies in ruins due to sheer neglect. Apart from these the local musicians organise frequent stage shows for the music lovers of the place mainly during the Durga Puja. The music scene of Jeypore boasts of music directors like Shantiraj Khosla who have made it to the top of the Oriya movie industry. The local music industry churns out hit albums in the "Koraputia" dialect. The movie halls except the new one (cineplex) are in ruins, they are poorly maintained and mostly run at one-tenth the capacity. There are many Koraputia and Jeypuria songs which are famous throughout Odisha. One of the album Bali Phula was a big hit during late 80s from then onward jeypore has given many new artist to music and film industries. There are many video and Audio record studio in the towns. Casio entertainment has created many video albums with koraputia and Jeypuria songs giving scope to the new artists. Apart from this there are some more video and Audio recording studios in the town.
Acquatica is a fully equipped refreshment and recreation center where there are gym, Swimming pool, Saloon, Rain Dance, Function hall, spa etc. There are also tennis court, play ground etc. in the town for the entertainment and fitness of the public. Recent days there are many new things opening every couple months. Private TV channels like OTV, Kanaka TV having their broadcast sub office in Jeypore. National television DD is also having their office in Jeypore
Kolab at an altitude of about 3,000 ft (910 m) above sea level on river Kolab, stands the majestic Kolab Reservoir generating Hydro Electric Power. The place is highly admired for its scenic beauty, attracting people for weekend picnic and boating. Jeypore and its surrounding areas are a nature lover's delight. Owing to its geographical position among the hills it is endowed with scenic beauty. The green hills, fresh water lakes and springs make it a treat of nature. There is an enormous untapped tourism industry that the place has to offer. Some of the prominent tourist attractions are:
Jagganath Sagar and Jeypore Park a beautiful lake situated in heart of the town surrounded by beautiful park and play area has always been the favorite hangout zone for Jeypore public. Sagar is all packed in the evening when people of all ages come here to relax themselves. A boating club, Delicious Food Inns adds a charm to the park.
Sabara Shrikhetra (Koraput): Koraut situated 22 km away from Jeypore and 2,900 ft. above sea level. The modern Jagannath Temple has come up on a hilltop. The Tribal Museum behind the temple caters to and educates the tourists about the culture and heritage of the tribals.
Deomali- 50 km from Jeypore, this is the highest mountain peak in Odisha. The path to the top is as breathtaking as the view at the peak. It is not only a marvel for the tourists but also to the adventurous sports lovers for hang gliding, mountaineering and trekking.
Gupteswar Cave - 60 km. from Jeypore. The place is famous for the cave shrine of Lord Shiva located at the top of a limestone hill which is about 151 m (495 ft) higher than the surrounding beautiful countryside, the place is ideal for natural scenery. One can reach the cave by ascending a flight of steps. Popularly known as Gupta Kedar in the vicinity, this sacred place is associated with Shri Rama of the epic Ramayana. The nearby hill has been named "Ramagiri". Devotees from all over the country visit this cave shrine of Lord Shiva the year around. Its scenic beauty makes it a double delight for visitors. It is famous for the stalactite that is worshipped as the lingam.
Kolab dam and garden-Kolab Botanical Garden stands beside the Majestic Kolab reservoir is ideal for weekend picnic for people all over the district. This place is highly admired for its scenic beauty, attracting tourists for weekend picnic and boating. Kolab Botanical Garden stands beside the Majestic Kolab reservoir is ideal for weekend picnic for people all over the district. This place is highly admired for its scenic beauty, attracting tourists for weekend picnic and boating. The well maintained botanical garden has over 200 varieties of flowering plants. Even the night view of the reservoir is worth experiencing.
Raja Mahal and Surya Mahal - The centuries-old palace on mainroad jeypore(Sardar Patel Road) is an architectural marvel. Of late due to negligence from the concerned authorities it has been in a state of urgent attention .
Shakti Water Fall commonly said as "S" water fall for the path of the falls resembles the alphabet "S" is a must see place. This place is a fun & adventurous camping grounds among the youth of Jeypore & nearby places. Closely surrounded by dense beautiful mountains this waterfalls falling from a height of 20 ft is a nature's marvel.<myjeypore.in>
Maligura in local language means "Village Of Malis" or village of the local tribe. The Mali's or the local tribe have a different lifestyle & culture from other tribes in Odisha, which makes them unique. Near this village stands the India's highest broad gauge Railway tunnel which is a must see place.<myjeypore.in>
Duduma (Machhkund)70 km from Jeypore, known as Matsya Tirtha, Machhakund is a place of pilgrimage as well as a centre of HydroElectric Project for the waterfall here (157 mts). A beautiful township amidst deep greenery of nature has developed around the project. It is also a place of pilgrimage and is associated with the name of shri Chaitanya who is believed to have visited this place in the early part of 16th century.
Bagara it is famous for waterfalls. The place is reached on kutcha road for 3 miles from Khondaguda which is 10 miles from Koraput and 6 miles from Jeypore. There are three small waterfalls from a height of about 30 ft. on the river Kolab. The place is surrounded by beautiful natural scenarios. It has a rest house at the site of the falls for use of the visitors.
The village Patroput is connected by the above 80 years old steel bridge which was originally architecture by the British company while their rule in India This bridge was designed to carry a 10ton roller with 50% impact but is still standing strong and is being used till date. This place has been attracting tourists for the old steel suspension bridge & green natural surroundings.<myjeypore.in>
Jeypore Airport, which was made non-operational a few years after its inauguration was built in the year 1962. Now there is a plan to develop the airport and start air services. AAI has evaluated to take up this airport to next level in coming period. Now this airport is operational with daily flight service to Bhubaneswar and is also used for charter planes and VIP travels. The nearest functional international airport is at Visakhapatnam, 221 km away.
The private air service operator, Air Odisha, conducted a trial flight run and started daily flight services between Bhubaneswar and Jeypore.
AO201 - Air Odisha - Departure from Biju Patnaik International Airport, Bhubaneswar (BBI) between 10:00 AM to 10:15 AM
Arrival at Jeypore Airport, Jeypore (PYB) between 11:30 AM to 11:45 AM
AO202 - Air Odisha - Departure from Jeypore Airport, Jeypore (PYB) between 11:45 AM to 12:00 PM
Arrival at Biju Patnaik International Airport, Bhubaneswar (BBI) between 01:15 PM to 01:30 PM
Some information relating to Jeypore Airport
Jeypore Airport -
Airport Code : PYB, | World Area Code : 733,
ICAO : VEJP, | GMT Offset :-5.5,
Airport Name : Jeypore, | Country Abbrev. : IN,
Runway Length : 3000 ft. | Telephone : Unknown,
Runway Elevation : 595 ft. | Fax : Unknown,
City : Jeypore, | Email : Unknown,
Country : India, | Website : Unknown,
Longitude : 82° 35' 0" E, | Airport Guide : Unavailable,
Latitude : 18° 51' 0" N, | Time Zone : New Delhi.
One can reach Jeypore from Visakhapatnam by boarding the Kirandul passenger train or take one of the other trains connecting to Jeypore or numerous taxis/cabs. The 221 km ride takes approximately seven hours, and is an enthralling experience, covering approximately 150 km of the scenic hills of Araku Valley. It is also possible to reach Jeypore by buses available from Berhampur, Visakhapatnam and Vizianagaram RTC bus-stations. Bhubaneswar, the capital of Odisha, is 520 km and the biggest city of southern Odisha, Berhampur is 333 km from Jeypore. From Bhubaneswar, apart from the regular bus service, the Hirakhand Express train takes you to Jeypore in about 14 hours. The train runs daily to and from Jagdalpur to Bhubaneswar via Jeypore. Jeypore Railway station is having reservation counter for booking ticket to/from any part of India. Recent days due to high number of train and passenger this station is developed and there are more plans develop the station with all facilities. Trains which passes through Jeypore :
18005/6 Samaleshwari Express
18211 Durg - Jagadalpur
18212 Jagadalpur - Durg
18447/8 Hirakhand Express
58501/2 Kirandul-Visakhapatnam Passenger
Jeypore zone of OSRTC is very old and despite huge losses and almost close down of OSRTC this zone was running in profit and now when OSRTC has revived you can find many luxury busses connected to many parts of the state, Chhattisgarh and AP from Jeypore. You can get frequent buses from Visakhapatanam and Jagdalpur to Jeypore. Jeypore Private bus association is having highest number of buses in this region operates to and from many short and long distances places.
Food at Jeypore is analogous to its culture. It brings the best from the East and South on the plate. Oriya cuisine ala Pakhala, mutton, machha besara( At RadhaKrishna hotel.) take stage with South Indian dishes such as Idli, Dosa, Puri, Upma, Pesarattu, Uttapam and Vada. There are also a few Punjabi Dhabas and Gujarati hotels. There are a number of shops serving authentic Oriya sweets such as Chena Podo and Rasgulla. Nearby Ambaguda is famous for its Rasmallais, while numerous stalls on the roadside of the town serve chaats, kachoris and egg and chicken rolls in the evening. however as in all Indian towns food is generally unhygienic and flouts all known sanitary rules.
Jeypore is famous for the quality of Cashew all over the world. There many small and Big cashew industries around the town. The Odisha state government is having Cashew Board office located in Jeypore. There are around 40 cashew industries in this area and every year the number is growing. These cashews are even exported outside country.
Jeypore people are food lovers, due to which in recent years many multi-cuisine restaurants are opened all over the town. There are many small and big restaurants and dhabas around the city. Apart from the big ones once can find many small and famous hotels serving delicious and quality food in the town.
After independence, in the first General Election held during 1952, Late Laichan Nayak was elected as the first MLA of Jeypore and reelected for a subsequent term during 1957. Raghunath Patnaik has been elected for 6 times to the state legislative assembly. Rabi Narayan Nanda has been elected for 3 successive terms starting from the assembly elections in 2000.Tara Prasad Bahinipati is the present MLA.
District and Sessions Court is situated at Jeypore. Other than that JMSC, JMFC, SDJM, CJM, ADDL.DJ, FASTRACK, also Civil Courts like exmp. Civil Judge Junior Division, Civil Judge Senior Division some special Courts and various Executive Magistrate Courts are there in Jeypore. Jeypore Bar Association Consist of about 800 Advocate.
Jeypore is part of Koraput (Lok Sabha constituency).