Years active

1969–present

Children

Max Irons, Samuel Irons




Born

19 September 1948 (age 67) (

1948-09-19

)

Spouse

Sinead Cusack (m. 1978), Julie Hallam (m. 1969–1969)

Parents

Barbara Anne Brereton Brymer Sharpe, Paul Dugan Irons

Movies and TV shows




Similar People

Max Irons

, Sinead Cusack, Samuel Irons, Dominique Swain, James Earl Jones
The elegant british actor jeremy irons biography and life story
Jeremy John Irons (born 19 September 1948) is an English actor. After receiving classical training at the Bristol Old Vic Theatre School, Irons began his acting career on stage in 1969 and has since appeared in many West End theatre productions, including The Winter's Tale, Macbeth, Much Ado About Nothing, The Taming of the Shrew, Godspell, Richard II, and Embers. In 1984, he made his Broadway debut in Tom Stoppard's The Real Thing and received a Tony Award for Best Actor.
Contents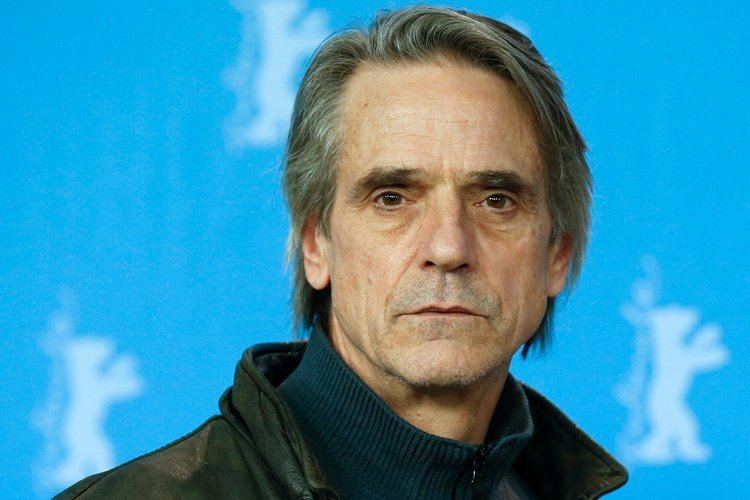 Irons' first major film role came in the 1981 romantic drama The French Lieutenant's Woman, for which he received a BAFTA nomination for Best Actor. After starring in dramas such as Moonlighting (1982), Betrayal (1983), and The Mission (1986), he gained critical acclaim for portraying twin gynaecologists in David Cronenberg's psychological thriller Dead Ringers (1988). In 1990, Irons played accused murderer Claus von Bülow in Reversal of Fortune, and took home multiple awards, including an Academy Award for Best Actor.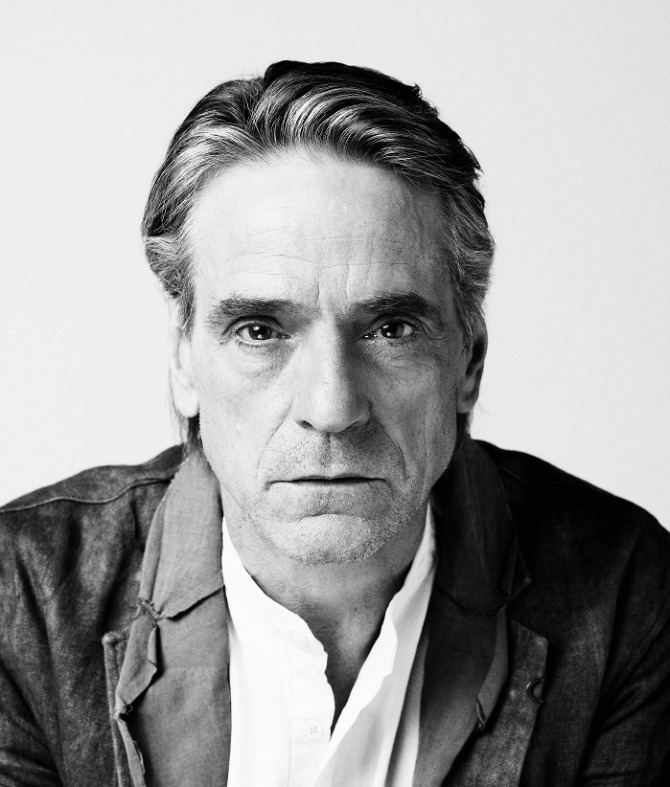 Other notable films have included Steven Soderbergh's mystery thriller Kafka (1991), the period drama The House of the Spirits (1993), the romantic drama M. Butterfly (1993), the voice of Scar in Disney's The Lion King (1994), Simon Gruber in the action film Die Hard with a Vengeance (1995), the drama Lolita (1997), Musketeer Aramis in The Man in the Iron Mask (1998), the action adventure Dungeons & Dragons (2000), the drama The Merchant of Venice (2004), the drama Being Julia (2004), the epic historical drama Kingdom of Heaven (2005), the fantasy-adventure Eragon (2006), the Western Appaloosa (2008), and the indie drama Margin Call (2011). In 2016, he appeared in Assassin's Creed and, starting that year, he plays Alfred Pennyworth in the DC Extended Universe, beginning with Batman v Superman: Dawn of Justice, and later reprising the role in Justice League (2017) and The Batman (TBA).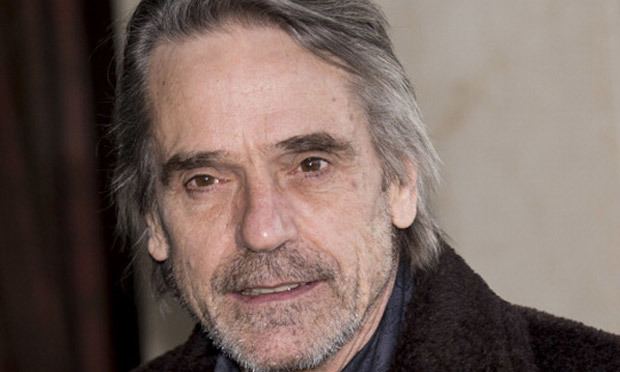 Irons has also made several notable appearances on TV. He earned his first Golden Globe Award nomination for his break-out role in the ITV series Brideshead Revisited (1981). In 2005, Irons starred opposite Helen Mirren in the historical miniseries Elizabeth I, for which he received a Golden Globe Award and an Emmy Award for Best Supporting Actor. From 2011 to 2013 he starred as Pope Alexander VI in the Showtime historical series The Borgias. He is one of the few actors who won the "Triple Crown of Acting", winning an Academy Award (for film), an Emmy Award (television) and a Tony Award (for theatre). In October 2011, he was nominated Goodwill Ambassador of the Food and Agriculture Organization of the United Nations.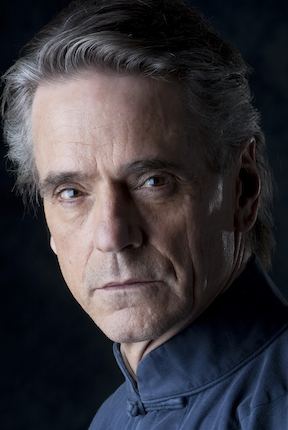 Elegant and handsome british actor jeremy irons was born in cowes isle of wight a small island
Early life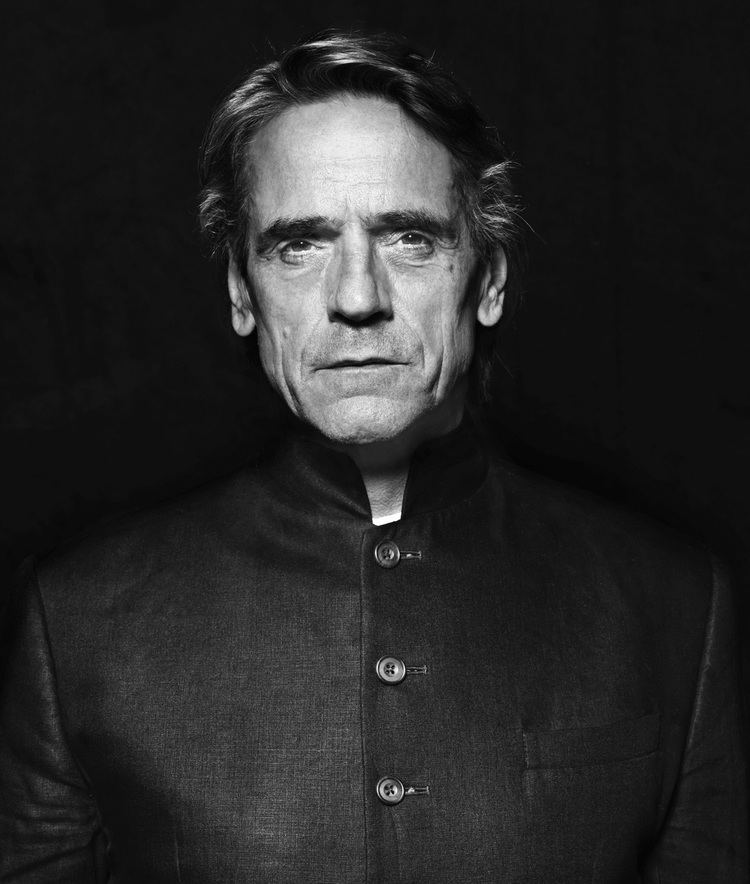 Irons was born in Cowes on the Isle of Wight, the son of Paul Dugan Irons (1913–1983), an accountant, and Barbara Anne Brereton Brymer (née Sharpe; 1914–1999). His paternal great-great-grandfather was a Metropolitan Policeman who was sacked for drunkenness, and later a Chartist. He has a small amount of Irish ancestry, tracing back to County Cork. Irons has a brother, Christopher (born 1943), and a sister, Felicity Anne (born 1944). He was educated at the independent Sherborne School in Dorset from 1962 to 1966. He was the drummer and harmonica player in a four-man school band called the Four Pillars of Wisdom.
Early work
Irons trained as an actor at the Bristol Old Vic Theatre School and later became president of its fundraising appeal. He performed a number of plays, and busked on the streets of Bristol, before appearing on the London stage as John the Baptist and Judas opposite David Essex in Godspell, which opened at the Roundhouse on 17 November 1971 before transferring to Wyndham's Theatre playing a total of 1,128 performances.
Television
He made several appearances on British television, including the children's television series Play Away and as Franz Liszt in the BBC 1974 series Notorious Woman. More significantly he starred in the 13-part adaptation of H.E. Bates' novel Love for Lydia for London Weekend Television (1977), and attracted attention for his key role as the pipe-smoking German student, a romantic pairing with Judi Dench in Harold Pinter's screenplay adaptation of Aidan Higgins' novel Langrishe, Go Down for BBC television (1978).
The role which brought him fame was that of Charles Ryder in the television adaptation of Evelyn Waugh's Brideshead Revisited (1981). First broadcast on ITV, the show ranks among the greatest British television dramas, with Irons receiving a Golden Globe nomination for his performance. Brideshead reunited him with Anthony Andrews, with whom he had appeared in The Pallisers seven years earlier. In the same year he starred in the film The French Lieutenant's Woman opposite Meryl Streep.
After these major successes, in 1982 he played the leading role of an exiled Polish building contractor, working in the Twickenham area of South West London, in Jerzy Skolimowski's independent film Moonlighting, widely seen on television, a performance which extended his acting range. On 23 March 1991, Irons hosted Saturday Night Live on NBC in the US, and appeared as Sherlock Holmes in the Sherlock Holmes' Surprise Party sketch.
In 2005, Irons won both an Emmy award and a Golden Globe award for his supporting role in the TV mini-series, Elizabeth I. A year later Irons was one of the participants in the third series of the BBC documentary series Who Do You Think You Are?. In 2008, he played Lord Vetinari in Terry Pratchett's The Colour of Magic, an adaptation for Sky One.
On 6 November 2008, TV Guide reported he would star as photographer Alfred Stieglitz with Joan Allen as painter Georgia O'Keeffe, in a Lifetime Television biopic, Georgia O'Keeffe (2009). Irons also appeared in the documentary for Irish television channel TG4, Faoi Lan Cheoil in which he learned to play the fiddle.
On 12 January 2011, Irons was a guest-star in an episode of Law & Order: Special Victims Unit called "Mask". He played Dr. Cap Jackson, a sex therapist. He reprised the role on an episode titled "Totem" that ran on 30 March 2011.
Irons stars in the 2011 US premium cable network Showtime's series The Borgias, a highly fictionalised account of the Renaissance dynasty of that name.
Film
Irons made his film debut in Nijinsky in 1980. He appeared sporadically in films during the 1980s, including the Cannes Palme d'Or winner The Mission in 1986, and in the dual role of twin gynaecologists in David Cronenberg's Dead Ringers in 1988. Other films include Danny the Champion of the World (1989), Reversal of Fortune (1990), for which he won the Academy Award for Best Actor, Kafka (1991), Damage (1993), M. Butterfly (1993), The House of the Spirits (1993) appearing again with Glenn Close and Meryl Streep, the voice of Scar in The Lion King (1994), portraying Simon Gruber in Die Hard with a Vengeance (1995), co-starring Bruce Willis and Samuel L. Jackson, Bernardo Bertolucci's Stealing Beauty (1996), the 1997 remake of Lolita, and as the musketeer Aramis opposite Leonardo DiCaprio in the 1998 film version of The Man in the Iron Mask.
Other roles include the evil wizard Profion in the film Dungeons and Dragons (2000) and Rupert Gould in Longitude (2000). He played the Über-Morlock in the film The Time Machine (2002). In 2004, Irons played Severus Snape in Comic Relief's Harry Potter parody, "Harry Potter and the Secret Chamberpot of Azerbaijan". In 2005, he appeared in the films Casanova opposite Heath Ledger, and Ridley Scott's Kingdom of Heaven. He has co-starred with John Malkovich in two films; The Man in the Iron Mask (1998) and Eragon (2006), though they did not have any scenes together in the latter.
In 2008, Irons co-starred with Ed Harris and Viggo Mortensen in Appaloosa, directed by Harris. In 2011, Irons appeared alongside Kevin Spacey in the thriller Margin Call. In 2012, he starred and worked as executive producer of the environmental documentary film Trashed. Irons played Alfred Pennyworth in Warner Bros.' Batman v Superman: Dawn of Justice (2016) and will reprise the role in the upcoming 2017 film Justice League and Ben Affleck's The Batman.
He is cast in Francis Lawrence's 2018 film adaptation of Jason Matthews' book Red Sparrow as General Vladimir Korchnoi.
Theatre
Irons has worked with the Royal Shakespeare Company three times in 1976, 1986–87 and 2010. After years of success in the West End in London, Irons made his New York debut in 1984 and won a Tony Award for his Broadway performance opposite Glenn Close in The Real Thing.
After an absence from the London stage for 18 years, in 2006 he co-starred with Patrick Malahide in Christopher Hampton's stage adaptation of Sándor Márai's novel Embers at the Duke of York's Theatre.
He made his National Theatre debut playing former British Prime Minister Harold Macmillan (1957–1963) in Never So Good, a new play by Howard Brenton which opened at the Lyttelton on 19 March 2008. In 2009, Irons appeared on Broadway opposite Joan Allen in the play Impressionism. The play ran through 10 May 2009 at the Gerald Schoenfeld Theater.
Audio
Irons has had extensive voice work in a range of different fields throughout his career. He read the audiobook recording of Evelyn Waugh's Brideshead Revisited, Paulo Coelho's The Alchemist, Vladimir Nabokov's Lolita (he had also appeared in the 1997 film version of the novel), and James and the Giant Peach by the children's author Roald Dahl.
In particular, he has received acclaim for his recordings of the poetry of T.S. Eliot for BBC Radio 4. Beginning in 2012 with The Waste Land, he went on to record Four Quartets in 2014, The Love Song of J Alfred Prufrock on the centenary of its publication in 2015, and Old Possum's Book of Practical Cats in 2016. He finally completed recording the entire canon of T.S. Eliot which was broadcast over New Year's Day 2017.
One of his best known film roles has turned out to be lending his distinctive voice to Scar in The Lion King (1994) serving as the main antagonist of the film. Irons has since provided voiceovers for three Disney World attractions. He narrated the Spaceship Earth ride, housed in the large geodesic globe at Epcot in Florida from October 1994 to July 2007. He was also the English narrator for the Studio Tram Tour: Behind the Magic at the Walt Disney Studios Park at Disneyland Paris. He voiced H. G. Wells in the English language version of the former Disney attraction The Timekeeper. He also reprised his role as Scar in Fantasmic. He is also one of the readers in the 4x CD boxed set of The Fairy Tales of Oscar Wilde, produced by Marc Sinden and sold in aid of the Royal Theatrical Fund.
He serves as the English language version of the audio guide for Westminster Abbey in London. Irons has served as voice-over in two big cat documentary films by National Geographic: Eye of the Leopard, which was released in 2006, and The Last Lions, which was released on 18 February 2011. He also currently narrates the French-produced documentary series about volcanoes, Life on Fire. The series premiered on PBS in the United States on 2 January 2013.
In 2008, two researchers, a linguist and a sound engineer, found "the perfect [male] voice" to be a combination of Irons' and Alan Rickman's voices based on a sample of 50 voices. Coincidentally, the two actors played brothers in the Die Hard series of films. Speaking at 200 words per minute and pausing for 1.2 seconds between sentences, Irons came very close to the ideal voice model, with the linguist Andrew Linn explaining why his "deep gravelly tones" inspired trust in listeners. He recited the spoken sections, most notably 'Late Lament', for The Moody Blues 50th Anniversary Tour of 'Days Of Future Passed', and also appears on the video presentation.
Music
In 1985, Irons directed a music video for Carly Simon and her heavily promoted single, "Tired of Being Blonde", and in 1994, he had a cameo role in the video for Elastica's hit single "Connection".
Irons has contributed to other musical performances, recording William Walton's Façade with Dame Peggy Ashcroft, Stravinsky's The Soldier's Tale conducted by the composer, and in 1987 the songs from Lerner and Loewe's My Fair Lady with Dame Kiri Te Kanawa, released on the Decca label. Irons sang segments of "Be Prepared" in the film The Lion King.
To mark the 100th anniversary of Noël Coward's birth, Irons sang a selection of his songs at the 1999 Last Night of the Proms held at the Royal Albert Hall in London, ending with "London Pride", a patriotic song written in the spring of 1941 during the Blitz. In 2003, Irons played Fredrik Egerman in a New York revival of Stephen Sondheim's A Little Night Music, and two years later appeared as King Arthur in Lerner and Loewe's Camelot at the Hollywood Bowl. He performed the Bob Dylan song "Make You Feel My Love" on the 2006 charity album Unexpected Dreams – Songs From the Stars.
In 2009, Irons appeared on the Touchstone album Wintercoast, recording a narrative introduction to the album. Recording took place in New York City, New York in February 2009 during rehearsals for his Broadway play Impressionism.
Charity work
At the 1991 Tony Awards, Irons was one of the few celebrities to wear the recently created red ribbon to support the fight against AIDS, and he was the first celebrity to wear it onscreen. He supports a number of other charities, including the Prison Phoenix Trust in England, and the London-based Evidence for Development which seeks to improve the lives of the world's most needy people by preventing famines and delivering food aid, for both of which he is an active patron.
In 2010, Irons starred in a promotional video for "The 1billionhungry project" – a worldwide drive to attract at least one million signatures to a petition calling on international leaders to move hunger to the top of the political agenda. He was named Goodwill Ambassador of the Food and Agriculture Organization of the United Nations in 2011.
Irons provided the narration of the 2013 documentary "Sahaya Going Beyond" about the work of the charity Sahaya International. Irons is patron of London-based drama school, The Associated Studios.
In November 2015, Irons supported the No Cold Homes campaign by the UK charity Turn2us. Irons was one of nearly thirty celebrities, which include Helen Mirren, Hugh Laurie and Ed Sheeran, to donate items of winter clothing to the campaign, with the proceeds used to help people in the UK struggling to keep their home warm in winter.
Political views
In 1998, Irons and his wife were named in the list of the biggest private financial donors to the Labour Party, a year after its return to government with Tony Blair's victory in the 1997 United Kingdom general election, after 18 years in opposition. In 2004, he publicly declared his support for the Countryside Alliance, referring to the 2004 Hunting Act as an "outrageous assault on civil liberties" and "one of the two most devastating parliamentary votes in the last century".
Irons is an outspoken critic of the death penalty and has supported the campaign by the human rights organisation Amnesty International UK to abolish capital punishment worldwide. Among his arguments in 2007, Irons states the death penalty infringes on two fundamental human rights, the right to life, and no-one shall be subject to torture, adding that while the person accused of a crime may have abused those rights, to advocate the same be done to them is to join them.
In April 2013, Irons was asked by Huffpost Live host Josh Zepps his opinion on the fight for same-sex marriage in the United States. Irons responded, "Could a father not marry his son?" Zepps responded with an argument that laws against incest prevent such a union. Irons argued that "it's not incest between men. Incest is there to protect us from inbreeding, but men don't breed," and wondered whether same-sex marriage might allow fathers to bequeath their estates to their sons to avoid taxation. On the issue of advocates calling for same-sex marriage as opposed to civil unions, he said, "It seems to me that now they're fighting for the name," and, "I worry that it means somehow we debase, or we change, what marriage is. I just worry about that." He later clarified his comments, saying he was providing an example of a situation that could cause a "legal quagmire" under the laws that allow same-sex marriage, and that he had been misinterpreted. He added that some gay relationships are "healthier" than their straight counterparts.
He was also one of several celebrities who endorsed the parliamentary candidacy of the Green Party's Caroline Lucas at the 2015 UK general election.
Irons, who supports the legal availability of abortion, having said that he believes that "women should be allowed to make the decision", nonetheless agreed with a pro-life advocate, being quoted as saying that "the church is right to say it's a sin".
Alternative medicine
He has been criticised in the British Medical Journal for his fundraising activities in support of The College of Medicine, an alternative medicine lobby group in the UK linked to Prince Charles.
Other
Irons is a patron of the Chiltern Shakespeare Company which produces Shakespearean plays annually in Beaconsfield, Buckinghamshire. Irons was bestowed an Honorary-Life Membership by the University College Dublin Law Society in September 2008, in honour of his contribution to television, film, audio, music, and theatre. Also in 2008, Irons was awarded an Honorary Doctorate by Southampton Solent University. On 20 July 2016, Irons was announced as the first Chancellor of Bath Spa University.
Jeremy Irons has written a three-page article on screen acting as the foreword to A Screen Acting Workshop by Mel Churcher published by Nick Hern Books (2011)
Personal life
Irons is fluent in French.
Irons married Julie Hallam in 1969, but they divorced later that year. He married Irish actress Sinéad Cusack on 28 March 1978. They have two sons, Samuel "Sam" Irons (born 1978), who works as a photographer, and Maximilian "Max" Irons (born 1985), also an actor. Both of Irons' sons have appeared in films with their father. Irons' wife and children are Catholic; Irons has also been described as a practising Catholic, but he has stated:
Irons owns Kilcoe Castle near Ballydehob, County Cork, and had the castle painted pink. He also has another Irish residence in The Liberties of Dublin, as well as a home in his birth town of Cowes and a house and barn in Watlington, Oxfordshire.
Controversy
Irons is known for his outspoken opinions.
In 2004, he claimed that the fox hunting ban passed by British Parliament was an outrageous assault on civil liberties.
In 2013, he claimed that he loves 'touching' people, and he expected that if any "self-respecting woman" minded she would simply tell him to "fuck off." He courted further controversy by suggesting underage girls who have sex with older men should not be 'encouraged' to think they are victims of sexual abuse.
In the same year, he also opposed same-sex marriage on the grounds that it could "debase" marital law, suggesting it could be manipulated to allow fathers to pass on their estates to their sons without being taxed, because he supposed incest laws would not apply to men. He later explained that "I will forever be playing Devil's Advocate, just because I like a good discussion ... I was just wondering how things would change. You change one thing and there's a knock-on effect", but "I don't have prejudices ... anything that makes people happy should be encouraged."
Filmography
Actor
-
Frankel (pre-production)
as
Henry Cecil
-
The Beekeeper (post-production)
2022
The Pentaverate (TV Mini Series)
as
Jeremy Irons
- Episode #1.6 (2022) - Jeremy Irons
- Episode #1.5 (2022) - Jeremy Irons
- Episode #1.4 (2022) - Jeremy Irons (voice)
- Episode #1.3 (2022) - Jeremy Irons (voice)
- Episode #1.2 (2022) - Jeremy Irons (voice)
- Episode #1.1 (2022) - Jeremy Irons (voice)
2021
House of Gucci
as
Rodolfo Gucci
2021
Munich: The Edge of War
as
Neville Chamberlain
2021
Zack Snyder's Justice League
as
Alfred
2020
Love, Weddings & Other Disasters
as
Lawrence Philips
2019
Watchmen (TV Mini Series)
as
Adrian Veidt
- See How They Fly (2019) - Adrian Veidt
- A God Walks into Abar (2019) - Adrian Veidt
- An Almost Religious Awe (2019) - Adrian Veidt
- Little Fear of Lightning (2019) - Adrian Veidt
- If You Don't Like My Story, Write Your Own (2019) - Adrian Veidt
- She Was Killed by Space Junk (2019) - Adrian Veidt
- Martial Feats of Comanche Horsemanship (2019) - Adrian Veidt
- It's Summer and We're Running Out of Ice (2019) - Adrian Veidt
2018
An Actor Prepares
as
Atticus
2018
Better Start Running
as
Garrison
2018
Red Sparrow
as
General Korchnoi
2017
Birds Like Us
as
Kondor (voice)
2016
Assassin's Creed
as
Rikkin
2016
The Sultan and the Saint (Documentary)
as
Narrator
2016
I Wish for You (Short)
as
Grandfather
2016
Their Finest
as
Secretary of War
2016
Batman v Superman: Dawn of Justice (Ultimate Edition)
as
Alfred
2016
Batman v Superman: Dawn of Justice
as
Alfred
2016
La corrispondenza
as
Ed Phoerum
2015
The Man Who Knew Infinity
as
G.H. Hardy
2013
Paul McCartney: Queenie Eye (Music Video short)
as
Jeremy Irons (uncredited)
2011
The Borgias (TV Series)
as
Rodrigo Borgia
- The Prince (2013) - Rodrigo Borgia
- The Gunpowder Plot (2013) - Rodrigo Borgia
- Tears of Blood (2013) - Rodrigo Borgia
- Lucrezia's Gambit (2013) - Rodrigo Borgia
- Relics (2013) - Rodrigo Borgia
- The Wolf and the Lamb (2013) - Rodrigo Borgia
- The Banquet of Chestnuts (2013) - Rodrigo Borgia
- Siblings (2013) - Rodrigo Borgia
- The Purge (2013) - Rodrigo Borgia
- The Face of Death (2013) - Rodrigo Borgia
- The Confession (2012) - Rodrigo Borgia
- World of Wonders (2012) - Rodrigo Borgia
- Truth and Lies (2012) - Rodrigo Borgia
- The Siege at Forli (2012) - Rodrigo Borgia
- Day of Ashes (2012) - Rodrigo Borgia
- The Choice (2012) - Rodrigo Borgia
- Stray Dogs (2012) - Rodrigo Borgia
- The Beautiful Deception (2012) - Rodrigo Borgia
- Paolo (2012) - Rodrigo Borgia
- The Borgia Bull (2012) - Rodrigo Borgia
- Nessuno (Nobody) (2011) - Rodrigo Borgia
- The Art of War (2011) - Rodrigo Borgia
- Death, on a Pale Horse (2011) - Rodrigo Borgia
- The French King (2011) - Rodrigo Borgia
- The Borgias in Love (2011) - Rodrigo Borgia
- Lucrezia's Wedding (2011) - Rodrigo Borgia
- The Moor (2011) - Rodrigo Borgia
- The Poisoned Chalice (2011) - Rodrigo Borgia
- The Assassin (2011) - Rodrigo Borgia
2013
Life on Fire (TV Series)
as
Narrator
- Pioneers of the Deep (2013) - Narrator (voice)
- The Surprise Salmon (2013) - Narrator (voice)
- Ash Runners (2013) - Narrator (voice)
- Phoenix Temple (2013) - Narrator (voice)
- Volcano Doctors (2013) - Narrator (voice)
- Icelandic Volcanoes (2013) - Narrator (voice)
2013
Night Train to Lisbon
as
Raimund Gregorius
2013
Beautiful Creatures
as
Macon Ravenwood
2012
The Hollow Crown (TV Series)
as
Henry IV
- Henry IV, Part 2 (2012) - Henry IV
- Henry IV, Part 1 (2012) - Henry IV
2012
The Simpsons (TV Series)
as
Bar Rag
- Moe Goes from Rags to Riches (2012) - Bar Rag (voice)
2011
Law & Order: Special Victims Unit (TV Series)
as
Dr. Captain Jackson
- Totem (2011) - Dr. Captain Jackson
- Mask (2011) - Dr. Captain Jackson
2011
L'aventure humaine (TV Series)
as
Narrator
- Volcans d'Islande, et demain? (2011) - Narrator (voice)
2010
Arena (TV Series documentary)
as
Various Characters
- Harold Pinter: A Celebration (2010) - Various Characters
2009
Georgia O'Keeffe (TV Movie)
as
Alfred Stieglitz
2009
The Magic 7 (TV Movie)
as
Thraxx (voice)
2009
The Pink Panther 2
as
Avellaneda
2008
Appaloosa
as
Randall Bragg
2008
The Color of Magic (TV Mini Series)
as
Patrician
- Part 2: The Light Fantastic (2008) - Patrician
- Part 1: The Colour of Magic (2008) - Patrician
2006
1984 (TV Movie)
as
Telescreen Voice (voice)
2006
Mathilde
as
Col. De Petris
2006
Inland Empire
as
Kingsley Stewart
2005
Elizabeth I (TV Mini Series)
as
Lord Dudley / Earl of Leicester
- Episode #1.2 (2005) - Lord Dudley
- Episode #1.1 (2005) - Earl of Leicester
2005
Kingdom of Heaven
as
Tiberias
2005
Fiat Croma (Video short)
as
Testimonial
2004
Being Julia
as
Michael Gosselyn
2004
The Merchant of Venice
as
Antonio
2003
Freedom: A History of US (TV Series documentary)
as
Lord Grey / King James I / Thomas Paine
- Safe for Democracy (2003) - Lord Grey
- Liberty for All (2003) - King James I
- Independence (2003) - Thomas Paine
2003
Hititler (Documentary)
as
Narrator
2003
Comic Relief 2003: The Big Hair Do (TV Special)
as
Snape
2003
The Lion King Read-Along (Video short)
as
Scar (voice)
2002
Callas Forever
as
Larry Kelly
2002
And Now Ladies & Gentlemen
as
Valentin Valentin
2002
Last Call (TV Movie)
as
F. Scott Fitzgerald
2002
The Time Machine
as
Über-Morlock
2001
The Fourth Angel
as
Jack Elgin
2000
Ohio Impromptu (TV Short)
as
Reader / Listener
2000
Dungeons & Dragons
as
Profion
2000
Longitude (TV Movie)
as
Rupert Gould
1999
Faeries
as
The Shapeshifter (voice)
1999
Poseidon's Fury: Escape from the Lost City (Video short)
as
Poseidon (voice)
1998
The Man in the Iron Mask
as
Aramis
1997
Mirad (TV Movie)
as
Djuka
1997
Lolita
as
Humbert Humbert
1996
The Great War: 1914-1918 (TV Mini Series documentary)
as
Siegfried Sassoon
- War Without End (1996) - Siegfried Sassoon (voice)
- Mutiny (1996) - Siegfried Sassoon (voice)
- Slaughter (1996) - Siegfried Sassoon (voice)
1995
Die Hard with a Vengeance
as
Simon
1995
Oliver 2: Let's Twist Again (TV Movie)
as
Mr. Childkiller
1994
The Lion King
as
Scar (voice)
1993
The House of the Spirits
as
Esteban Trueba
1993
M. Butterfly
as
René Gallimard
1992
Performance (TV Series)
as
Odon Von Horvath
- Tales from Hollywood (1992) - Odon Von Horvath
1992
The Timekeeper (Short)
as
H.G. Wells
1991
'Still Life' at the Penguin Cafe (TV Movie)
as
Introduction Narrator
1991
The Beggar's Opera
as
Vezen
1990
Bill Moyers: Amazing Grace
as
John Newton (voice)
1990
The Civil War (TV Mini Series documentary)
as
Various
- War Is All Hell (1865) (1990) - Various (voice)
- The Better Angels of Our Nature (1865) (1990) - Various (voice)
- Valley of the Shadow of Death (1864) (1990) - Various (voice)
- Most Hallowed Ground (1864) (1990) - Various (voice)
- The Universe of Battle (1863) (1990) - Various (voice)
- Simply Murder (1863) (1990) - Various (voice)
- Forever Free (1862) (1990) - Various (voice)
- A Very Bloody Affair (1862) (1990) - Various (voice)
- The Cause (1861) (1990) - Various (voice)
1990
Reversal of Fortune
as
Claus von Bulow
1989
Australia
as
Edouard Pierson
1989
A Chorus of Disapproval
as
Guy Jones
1989
Danny the Champion of the World (TV Movie)
as
William Smith
1988
Dead Ringers
as
Beverly / Elliot
1985
Rabbit Ears: The Steadfast Tin Soldier (Video short)
as
Storyteller
1984
Swann in Love
as
Charles Swann
1983
The Captain's Doll (TV Movie)
as
Captain Alexander Hepburn
1982
Jackanory (TV Series)
as
Storyteller
- Paul Gallico Stories: The Small Miracle - Part 2 (1982) - Storyteller
- Paul Gallico Stories: The Small Miracle - Part 1 (1982) - Storyteller
- Paul Gallico Stories: Snowflake (1982) - Storyteller
- Paul Gallico Stories: Ludmila - Part 2 (1982) - Storyteller
- Paul Gallico Stories: Ludmila - Part 1 (1982) - Storyteller
1982
Spaceship Earth (Short)
as
3rd Edition Narrator - 1994-2007 (voice)
1981
Brideshead Revisited (TV Mini Series)
as
Charles Ryder
- Brideshead Revisited (1981) - Charles Ryder
- A Twitch Upon the Thread (1981) - Charles Ryder
- Orphans of the Storm (1981) - Charles Ryder
- Brideshead Deserted (1981) - Charles Ryder
- The Unseen Hook (1981) - Charles Ryder
- Julia (1981) - Charles Ryder
- A Blow Upon a Bruise (1981) - Charles Ryder
- Sebastian Against the World (1981) - Charles Ryder
- The Bleak Light of Day (1981) - Charles Ryder
- Home and Abroad (1981) - Charles Ryder
- Et in Arcadia Ego (1981) - Charles Ryder
1981
The French Lieutenant's Woman
as
Charles and Mike
1980
Nijinsky
as
Mikhail Fokine
1979
BBC Play of the Month (TV Series)
as
Edward Voysey
- The Voysey Inheritance (1979) - Edward Voysey
1978
BBC2 Play of the Week (TV Series)
as
Otto Beck
- Langrishe Go Down (1978) - Otto Beck
1977
Love for Lydia (TV Series)
as
Alex Sanderson
- Episode #1.8 (1977) - Alex Sanderson
- Episode #1.7 (1977) - Alex Sanderson
- Episode #1.6 (1977) - Alex Sanderson
- Episode #1.5 (1977) - Alex Sanderson
- Episode #1.4 (1977) - Alex Sanderson
- Episode #1.3 (1977) - Alex Sanderson
- Episode #1.2 (1977) - Alex Sanderson
- Episode #1.1 (1977) - Alex Sanderson
1975
Churchill's People (TV Series)
as
Samuel Ross
- Liberty Tree (1975) - Samuel Ross
1974
Notorious Woman (TV Mini Series)
as
Franz Liszt
- Trial (1974) - Franz Liszt
- Conflict (1974) - Franz Liszt
1974
The Pallisers (TV Mini Series)
as
Frank Tregear
- Part Twenty-six (1974) - Frank Tregear
- Part Twenty-five (1974) - Frank Tregear
- Part Twenty-four (1974) - Frank Tregear
- Part Twenty-two (1974) - Frank Tregear
- Part Twenty-one (1974) - Frank Tregear
- Part Twenty (1974) - Frank Tregear
1971
The Rivals of Sherlock Holmes (TV Series)
as
Nephew
- The Case of the Mirror of Portugal (1971) - Nephew
Producer
-
Frankel (producer) (pre-production)
2020
Nepal Beyond (Short) (executive producer)
2018
Better Start Running (executive producer)
2012
Trashed (Documentary) (executive producer)
Director
Soundtrack
2010
Nostalgia Critic (TV Series) (performer - 1 episode)
- Top 11 Villain Songs (2010) - (performer: "Be Prepared" (1994) - uncredited)
1997
Lolita (performer: "My Carmen")
1996
Treasury of Children's Stories (Video) (performer: "The Triumphant Beautiful Egg")
1994
The Lion King (performer: "Be Prepared" (1994), "I've Got a Lovely Bunch of Coconuts" (1944))
1991
Saturday Night Live (TV Series) (performer - 1 episode)
- Jeremy Irons/Fishbone (1991) - (performer: "Oscar Pie", "When One's a Cowboy" - uncredited)
1990
Sing Yourself Silly! (Video short) (performer: "Put Down the Duckie" - uncredited)
1989
A Chorus of Disapproval (performer: "All Through the Night", "Let Us Take The Road", "Tom Tinker's My True Love", "Lumps of Pudding" - uncredited)
1988
Sesame Street, Special (TV Movie) (performer: "Put Down the Duckie")
1984
Carnival of the Animals (TV Movie) ("Carnival of the Animals")
1977
David Essex (TV Series) (performer - 1 episode)
- Episode #1.6 (1977) - (performer: "Prepare Ye the Way of the Lord", "Save the People", "Bless the Lord", "All for the Best", "All Good Gifts", "We Beseech Thee", "Day by Day" - uncredited)
Miscellaneous
1987
Gap-Toothed Women (Short documentary) (in photographs)
Self
2023
Liv Ullmann: A Road Less Travelled (TV) (TV Series documentary) (announced)
as
Self
-
Broadway: The Next Generation (Documentary) (filming)
as
Self
-
That Others May Live (Documentary) (filming)
as
Self
-
Men and Gods (Documentary) (post-production)
2022
Franco Zeffirelli conformista ribelle
as
Self
2012
Días de cine (TV Series)
as
Self - Interviewee
- Episode dated 25 November 2022 (2022) - Self - Interviewee
- Episode dated 6 December 2019 (2019) - Self - Interviewee
- Episode dated 18 September 2014 (2014) - Self - Interviewee
- Episode dated 17 April 2014 (2014) - Self - Interviewee
- Episode dated 19 April 2012 (2012) - Self - Interviewee
2021
Hollywood Insider (TV Series)
as
Self
- A Tribute to Matthew Broderick: The Celebrated Actor and Director, More than Ferris Bueller (2022) - Self
- A Tribute to Jared Leto: The Man Behind the Method - Oscar Winner (2021) - Self
2013
Big Cat Week (TV Series documentary)
as
Narrator
- Eternal Enemies: Revealed (2022) - Narrator (voice)
- Eye of the Leopard: Revealed (2022) - Narrator (voice)
- Ultimate Enemies: Revealed (2022) - Narrator (voice)
- Relentless Enemies: Revealed (2022) - Narrator (voice)
- The Way of the Cheetah (2022) - Narrator (voice)
- Game of Lions (2013) - Narrator (voice)
2017
Late Night with Seth Meyers (TV Series)
as
Self - Guest
- Jeremy Irons/Hilary Duff/Jeff Wright/Daniel Fang (2022) - Self - Guest
- Jeremy Irons/Rich Eisen/Jessica Ladd (2017) - Self - Guest
2011
The One Show (TV Series)
as
Self / Self - Guest
- Episode dated 13 January 2022 (2022) - Self
- Episode #6.16 (2011) - Self - Guest
2021
IMDb on the Scene - Interviews (TV Series)
as
Self - Guest
- House of Gucci (2021) - Self - Guest
2021
House of Gucci: Interview Special (Podcast Series)
as
Self - Guest
2021
Napoleon: In the Name of Art (Documentary)
as
Self - Host
2021
Marina Cicogna - La vita e tutto il resto (Documentary)
as
Self
2021
Broadway: Beyond the Golden Age (Documentary)
as
Self
2021
Architects of Ancient Arabia (Documentary short)
as
Narrator
2019
History of The Emirates (TV Mini Series documentary)
as
Self - Host
2019
63 Premis Sant Jordi de Cinematografia (TV Special)
as
Self - Winner
2019
The Prado Museum. A Collection of Wonders (Documentary)
as
Self - Narrator
2018
Ok! TV (TV Series)
as
Self
- Episode #3.205 (2018) - Self
2012
Live with Kelly and Mark (TV Series)
as
Self - Guest
- That's My Baby: Thanksgiving Cooking Week - Day 4 (2017) - Self - Guest
- Halloween Hacks!!! Week: Day 5 (2016) - Self - Guest
- LIVE's Pre-Oscar Celebration (2016) - Self - Guest (uncredited)
- Jeremy Irons/Lori Loughlin/Chris Byrne (2016) - Self - Guest
- Episode dated 3 April 2013 (2013) - Self - Guest
- Episode #25.8 (2012) - Self - Guest
2017
Sir Peter Hall Remembered (TV Movie documentary)
as
Self - Narrator (voice)
2013
Made in Hollywood (TV Series)
as
Self
- Passengers/Assassin's Creed/Why Him?/Patriots Day/A Monster Calls (2016) - Self
- Episode #8.18 (2013) - Self
2013
Good Morning America (TV Series)
as
Self - Guest
- Episode dated 14 December 2016 (2016) - Self - Guest
- Episode dated 4 February 2013 (2013) - Self - Guest
2016
Larry King Now (TV Series)
as
Self - Guest
- Jeremy Irons (2016) - Self - Guest
2016
Celebrity Conversations (TV Series)
as
Self
- Celebrity Conversations: Jeremy Irons (2016) - Self
2016
StarTalk (TV Series)
as
Self
- Jeremy Irons (2016) - Self
2012
Tavis Smiley (TV Series)
as
Self - Guest
- Episode dated 27 October 2016 (2016) - Self - Guest
- Episode dated 7 September 2012 (2012) - Self - Guest
2016
Batcave: Legacy of the Lair (Video documentary short)
as
Self
2016
Batman: Austerity & Rage (Video documentary short)
as
Self
2016
CBS This Morning (TV Series)
as
Self - Guest
- Episode #5.110 (2016) - Self - Guest
- Episode #5.101 (2016) - Self - Guest
1986
Today (TV Series)
as
Self - Guest / Self
- Episode dated 28 April 2016 (2016) - Self - Guest
- Episode dated 19 October 1990 (1990) - Self - Guest
- Dated 31st October 1986 (1986) - Self
2012
Reel Pieces with Annette Insdorf (TV Series)
as
Self - Guest
- Jeremy Irons on Race (2016) - Self - Guest
- Jermey Irons on Trashed (2012) - Self - Guest
2016
Dawn of the Justice League (TV Movie documentary)
as
Self
2015
The Genius of George Boole (Documentary)
as
Narrator
2015
Metropolis (TV Mini Series documentary)
as
Self
- Paris (2015) - Self
- London (2015) - Self
- Rome (2015) - Self
- San Francisco (2015) - Self
- Manhattan (2015) - Self
2015
C à vous (TV Series)
as
Self
- Episode dated 11 June 2015 (2015) - Self
2015
The Day Everest Shook (TV Movie documentary)
as
Self - Narrator
2015
Racing Legends (TV Mini Series documentary)
as
self
- Graham Hill (2015) - self
2014
Dale la vuelta a la tortilla (Video short)
as
Self
2014
A.M.P.A.S. Tribute Film: Jean Claude Carriere (TV Movie)
as
Self
2014
The British (TV Series documentary)
as
Self - Actor
- Tale of Two Cities (2014) - Self - Actor
- Superpower (2014) - Self - Actor
- Dirty Money (2014) - Self - Actor
- Revolution (2014) - Self - Actor
- People Power (2014) - Self - Actor
- Treasure Islands (2014) - Self - Actor
2014
Endless Corridor (Documentary)
as
Narrator (voice)
2014
Ladies of London (TV Series)
as
Self
- A Match Made in Tabloid Heaven (2014) - Self
2014
11th Annual Irish Film & Television Awards (TV Special)
as
Self - Presenter
2002
La nuit des Césars (TV Series documentary)
as
Self - Presenter / Self - Winner
- 39ème nuit des Césars (2014) - Self - Presenter
- 27ème nuit des Césars (2002) - Self - Winner
2014
WEDU Arts Plus (TV Series documentary)
as
Self
- Episode 303 (2014) - Self
2014
The EE British Academy Film Awards (TV Special)
as
Self - Presenter
2014
20th Annual Screen Actors Guild Awards (TV Special)
as
Self - Nominee
2013
Q with Jian Ghomeshi (TV Series)
as
Self - Guest
- Episode #6.151 (2013) - Self - Guest
2013
The Wind Gods (Documentary)
as
Narrator (voice)
2013
Spotlight on Broadway (TV Series)
as
Self
- The Drama Queens (2013) - Self
2013
Muse of Fire (Documentary)
as
Self
2013
CBS News Sunday Morning (TV Series)
as
Self - Guest
- Episode dated 14 July 2013 (2013) - Self - Guest
- Episode dated 28 April 2013 (2013) - Self - Guest
2013
Goodbye Granadaland (TV Movie documentary)
as
Self
2013
This Morning (TV Series)
as
Self - Guest
- Episode dated 9 May 2013 (2013) - Self - Guest
2012
Janela Indiscreta (TV Series)
as
Self
- Episode #1.161 (2013) - Self
- Episode #1.156 (2013) - Self
- Episode #1.114 (2012) - Self
2013
World of Borgias (Video documentary short)
as
Self
2013
Brisant (TV Series documentary)
as
Self
- Episode dated 14 February 2013 (2013) - Self
2013
Rachael Ray (TV Series)
as
Self - Guest
- Jeremy Irons (2013) - Self - Guest
2013
The Hollywood Fast Lane (TV Series)
as
Self - Interviewee
- Beautiful Creatures (2013) - Self - Interviewee
2013
Decoding Die Hard (Video documentary)
as
Self
2013
70th Golden Globe Awards (TV Special)
as
Self - Presenter
2013
Sahaya Going Beyond (Documentary short)
as
Self
2012
Seeds of Freedom (Documentary short)
as
Narrator
2012
The Making of Henry IV Part 1 (Video documentary short)
as
Self / Henry IV
2012
The Making of Henry IV Part 2 (Video documentary short)
as
Self / Henry IV
2012
ES.TV HD (TV Series)
as
Self - Guest
- Episode dated 27 December 2012 (2012) - Self - Guest
2012
Another Way Home (Documentary)
as
Narrator
2012
The Late Late Show with Craig Ferguson (TV Series)
as
Self - Guest
- Episode #8.300 (2012) - Self - Guest
2012
Shakespeare Uncovered (TV Series documentary)
as
Self - Presenter
- Henry IV Parts 1 and 2, Henry V (2012) - Self - Presenter
2012
Le peuple des volcans (TV Series documentary)
- Les vagabonds des cendres (2012) - (voice)
2012
Trashed (Documentary)
as
Self
2012
The 69th Annual Golden Globe Awards (TV Special)
as
Self - Nominee & Presenter
2011
Ray McAnally M'Athair (Documentary)
as
Self
2011
Prohibition (TV Mini Series documentary)
as
Reader
- A Nation of Drunkards (2011) - Reader (voice)
2011
Eco-Hollywood (TV Special)
as
Self - Narrator (voice)
2011
Sidewalks Entertainment (TV Series)
as
Self
- Peet & Irons (2011) - Self
2011
Behind the Scenes with Melissa Leo (TV Mini Series)
as
Self
2011
Late Night with Jimmy Fallon (TV Series)
as
Self - Guest
- Episode dated 22 February 2011 (2011) - Self - Guest
1989
Cinema 3 (TV Series)
as
Self - Interviewee / Self
- Episode dated 19 February 2011 (2011) - Self - Interviewee
- Episode dated 3 October 1997 (1997) - Self - Interviewee
- Episode dated 19 April 1989 (1989) - Self
2011
Metropolis (TV Series documentary)
as
Self
- Berlinale 2011: Part II (2011) - Self
2011
The 68th Annual Golden Globe Awards (TV Special)
as
Self - Presenter
2011
The Last Lions (Documentary)
as
Narrator (voice)
2010
The Majestic Plastic Bag (Short)
as
Narrator (voice)
2010
Pioneers of the Deep (TV Movie documentary)
as
Narrator (English version, voice)
2010
Trappeurs de volcans (TV Movie documentary)
as
Narrator (English version, voice)
2010
The Man in the Iron Mask: Director's Take (Video documentary short)
as
Self
2010
The Richard Dimbleby Lecture (TV Series documentary)
as
Self
- Shaking Hands with Death (2010) - Self (uncredited)
2010
Golden Globes Red Carpet Live (TV Special)
as
Self
2010
The 67th Annual Golden Globe Awards (TV Special)
as
Self - Nominee
2010
Face Booth (TV Movie documentary)
as
Self
2009
The Chronoscope (Short)
as
Self - Narrator (voice)
2009
Entertainment Tonight (TV Series)
as
Self
- Steve (2009) - Self (uncredited)
2004
The View (TV Series)
as
Self - Guest
- Birthday Cake Challenge, Jeremy Irons, & Sherri's Friends Surprise Her (2009) - Self - Guest
- Episode dated 7 December 2004 (2004) - Self - Guest
2009
The Power of the Powerless (Documentary)
as
Narrator
2008
The Story of the Costume Drama (TV Series documentary)
as
Self
- The Stars (2008) - Self
2008
Up Close with Carrie Keagan (TV Series)
as
Self - Guest
- Episode dated 16 September 2008 (2008) - Self - Guest
2008
The 62nd Annual Tony Awards (TV Special)
as
Self - Audience Member
2006
Sunday AM (TV Series)
as
Self
- Episode #3.29 (2008) - Self
- Episode #1.25 (2006) - Self
2008
Eden at the End of the World (TV Movie documentary)
as
Narrator
2007
The Directors (TV Series documentary)
as
Self
- The Films of Adrian Lyne (2007) - Self
2007
Rufus! Rufus! Rufus! Does Judy! Judy! Judy! (TV Special)
as
Self - Audience Member (uncredited)
2007
Inside the Inheritance Trilogy: The Magic of 'Eragon' (Video documentary)
as
Self
2007
13th Annual Screen Actors Guild Awards (TV Special)
as
Self - Winner
2007
The 64th Annual Golden Globe Awards (TV Special)
as
Self - Winner
2006
Eye of the Leopard (TV Movie documentary)
as
Narrator (voice)
2006
Relentless Enemies (Video documentary)
as
Narrator
1981
Film '72 (TV Series)
as
Self
- Films of the Year (2006) - Self
- Episode dated 11 December 2006 (2006) - Self
- Episode #11.1 (1981) - Self
2000
Late Night with Conan O'Brien (TV Series)
as
Self - Guest
- Episode #14.59 (2006) - Self - Guest
- Jeremy Irons/Marc Maron/David Feldman (2002) - Self - Guest
- Jeremy Irons/Billy Connolly/Sarah Vowell (2000) - Self - Guest
2006
American Chopper: The Series (TV Series)
as
Self
- Eragon Bike 2 (2006) - Self
2006
Breakfast (TV Series)
as
Self - Guest
- Episode dated 11 December 2006 (2006) - Self - Guest
2006
Clive James Talking in the Library (TV Series)
as
Self
2006
The Secret Policeman's Ball: The Ball in the Hall (TV Movie)
as
Self
2006
Who Do You Think You Are? (TV Series documentary)
as
Self
- Jeremy Irons (2006) - Self
2006
TV's 50 Greatest Stars (TV Movie documentary)
as
Self
2006
The 58th Annual Primetime Emmy Awards (TV Special)
as
Self - Winner
2006
The Outsider (Documentary short)
as
Self
2006
Kingdom of Heaven: World Premieres (Video short)
as
Self
2006
The Path to Redemption (Video documentary)
as
Self
2006
Richard & Judy (TV Series)
as
Self - Guest
- Episode dated 24 March 2006 (2006) - Self - Guest
2005
'Kingdom of Heaven': Interactive Production Grid (Video documentary)
as
Self
2005
Cinema TV (TV Series)
as
Self
- Episode dated 23 November 2005 (2005) - Self
2005
3rd Irish Film and Television Awards (TV Special)
as
Self
2005
RSC Meets USA: Working Shakespeare (Video documentary)
as
Narrator
2005
Sport at Heart (Short)
as
Self
2005
'Merchant of Venice': Shakespeare Through the Lens (Video documentary short)
as
Self
2005
History vs. Hollywood (TV Series documentary)
as
Self
- Kingdom of Heaven (2005) - Self
2005
Kingdom of Hope: The Making of 'Kingdom of Heaven' (TV Movie documentary)
as
Self
2005
The Suite with Dave Karger (TV Series documentary)
as
Self - Guest (2005)
1995
HBO First Look (TV Series documentary short)
as
Self / Self - Simon
- Kingdom of Heaven (2005) - Self
- Behind the Scenes: 'Die Hard: With a Vengeance' (1995) - Self - Simon
2005
Gelibolu (Documentary)
as
Narrator (voice)
2005
Jeremy Vine Meets... (TV Series documentary)
as
Self
- Episode #2.1 (2005) - Self
2005
The 77th Annual Academy Awards (TV Special)
as
Self - Presenter
2005
Predators at War (TV Movie documentary)
as
Narrator (voice)
2004
Charlie Rose (TV Series)
as
Self
- 'The Merchant of Venice' (2004) - Self
2004
HARDtalk Extra (TV Series)
as
Self
- Jeremy Irons (2004) - Self
2004
The Money Programme (TV Series documentary)
as
Self
- Get Cartier (2004) - Self
2004
Breakfast with the Arts (TV Series)
as
Self
- Episode dated 17 October 2004 (2004) - Self
2003
Kingdom of David: The Saga of the Israelites (TV Movie documentary)(voice)
2003
Dame Edna Live at the Palace (TV Special)
as
Self
2003
The Evening Standard Theatre Awards 2003 (TV Special)
as
Self
2003
Reporters at War (TV Series documentary)
as
Self - Narrator
- Dying to Tell a Story (2003) - Self - Narrator
2003
V Graham Norton (TV Series)
as
Self - Guest
- Episode #4.19 (2003) - Self - Guest
2003
Inside the Actors Studio (TV Series)
as
Self - Guest
- Episode #9.14 (2003) - Self - Guest
2003
Broadway: The Golden Age, by the Legends Who Were There (Documentary)
as
Self
2003
Check the Gate: Putting Beckett on Film (Video documentary)
as
Self - Reader / Listener ("Ohio Impromptu")
2002
Billy Connolly: A BAFTA Tribute (TV Special documentary)
as
Self - Audience Member (uncredited)
2002
2002 World Awards (TV Special)
as
Self
2002
Thé ou café (TV Series)
as
Self
- Episode dated 21 September 2002 (2002) - Self
2002
Hyper show (TV Series documentary)
as
Self
- Episode dated 19 September 2002 (2002) - Self
2002
On a tout essayé (TV Series)
as
Self
- Episode dated 16 September 2002 (2002) - Self
1999
Cannes Film Festival (TV Series)
as
Self - Jury Member / Self - Presenter / Self
- Cérémonie de clôture du 55ème Festival international du film de Cannes (2002) - Self - Presenter
- Cérémonie de clôture du 53ème Festival de Cannes (2000) - Self - Jury Member
- Cérémonie d'ouverture du 53ème Festival de Cannes (2000) - Self - Jury Member
- Cérémonie d'ouverture du 52ème festival de Cannes (1999) - Self
2002
The 59th Annual Golden Globe Awards (TV Special documentary)
as
Self - Presenter
2001
The Making of 'Dungeons and Dragons' (Video documentary short)
as
Self
2001
The Kennedy Center Honors: A Celebration of the Performing Arts (TV Special)
as
Self
2001
The Brief Life of Anne Frank (TV Movie documentary)
as
Narrator (voice)
2000
Lux (TV Series)
as
Self (2001)
1997
Nulle part ailleurs (TV Series)
as
Self
- Episode dated 14 December 2000 (2000) - Self
- Episode dated 2 December 1997 (1997) - Self
- Episode dated 8 October 1997 (1997) - Self
2000
The Beatles Revolution (TV Movie documentary)
as
Self
2000
Hollywood Salutes Bruce Willis: An American Cinematheque Tribute (TV Special)
as
Self
2000
Night of a Thousand Shows (TV Special documentary)
as
Self
2000
Brigitte & Friends (TV Series)
as
Self
- Episode dated 28 May 2000 (2000) - Self
2000
Vol de nuit (TV Series)
as
Self
- Episode dated 10 May 2000 (2000) - Self
1999
60 Minutes (TV Series documentary)
as
Self - Actor (segment "Rumpole of the Bailey")
- Don't Ask, Don't Tell/Rumpole of the Bailey/Agent Orange (1999) - Self - Actor (segment "Rumpole of the Bailey")
1999
Fox Studios Australia: The Grand Opening (TV Special)
as
Self
1999
Vértigo (TV Series)
as
Self - Guest
- Episode dated 13 October 1999 (1999) - Self - Guest
1999
The 56th Annual Golden Globe Awards (TV Special)
as
Self - Presenter
1998
The Adventure Starts Here (Video short)
as
Self
1998
The Making of 'The Man in the Iron Mask' (Video documentary short)
as
Self
1998
This Is Your Life (TV Series documentary)
as
Self
- Elizabeth Spriggs (1998) - Self
1998
Caiga quien caiga (TV Series)
as
Self
- Episode dated 25 October 1998 (1998) - Self
1998
What's the Bet? (TV Series)
as
Self - Guest
- Episode #6.3 (1998) - Self - Guest
1998
The Rosie O'Donnell Show (TV Series)
as
Self - Guest
- Episode dated 27 March 1998 (1998) - Self - Guest
1998
Lo + plus (TV Series)
as
Self - Guest
- Episode dated 26 March 1998 (1998) - Self - Guest
1998
The 70th Annual Academy Awards (TV Special)
as
Self - Past Winner (uncredited)
1998
Des O'Connor Tonight (TV Series)
as
Self
- Episode #21.9 (1998) - Self
1992
The Tonight Show with Jay Leno (TV Series)
as
Self - Guest
- Episode #6.42 (1998) - Self - Guest
- Episode #1.142 (1992) - Self - Guest
1998
The Big Question (TV Series)
as
Self
- Episode #3.6 (1998) - Self
1997
On the Set of Lolita (Video documentary short)
as
Self
1997
Nulle part ailleurs. 1ère partie (TV Series)
as
Self
- Episode dated 13 November 1997 (1997) - Self
1997
Very Important Pennis (TV Series)
as
Self
- Very Important Pennis: Part 3 (1997) - Self
1996
The Sunday Show (TV Series)
as
Self
- Christmas Special (1996) - Self
1996
Ballando con Bertolucci (TV Short documentary)
as
Self
1996
The 49th Bafta Awards (TV Special)
as
Self - Presenter
1996
The 68th Annual Academy Awards (TV Special)
as
Self - Presenter
1995
Behind the Scenes: Die Hard - With a Vengeance (TV Short documentary)
as
Self
1995
Die Hard 3: Villains with a Vengeance (Video short)
as
Self
1995
Seekers of the Lost Treasure (TV Series documentary)
as
Self - Narrator
- Thompson and the Well of Sacrifice - Self - Narrator
- The Great Belzoni - Self - Narrator
1995
The Making of 'Die Hard 3' (Video short)
as
Self
1995
Siskel & Ebert (TV Series)
as
Self
- Batman Forever/The Incredibly True Adventure of 2 Girls in Love/Smoke/Safe (1995) - Self
1995
A Night to Die for (TV Short documentary)
as
Self
1993
Late Show with David Letterman (TV Series)
as
Self - Guest
- Episode dated 5 May 1995 (1995) - Self - Guest
- Episode dated 13 June 1994 (1994) - Self - Guest
- Episode dated 2 December 1993 (1993) - Self - Guest
1995
The First 100 Years: A Celebration of American Movies (TV Movie documentary)
as
Self
1995
The 67th Annual Academy Awards (TV Special)
as
Self - Presenter
1994
Russia's Last Tsar (TV Movie documentary)
as
Self - Narrator (voice)
1994
The Making of the Lion King (TV Movie documentary)
as
Self
1994
The Lion King: A Musical Journey with Elton John (TV Movie documentary)
as
Self
1989
Sesame Street (TV Series)
as
Self
- Zoe at daycare (1994) - Self
- Episode #21.8 (1989) - Self
1994
The 66th Annual Academy Awards (TV Special)
as
Self - Presenter
1994
Wetten, dass..? (TV Series)
as
Self - Guest
- Wetten, dass..? aus Linz (1994) - Self - Guest
1994
Jornal de Sábado (TV Series)
as
Self
- Episode dated 8 January 1994 (1994) - Self
1993
Talkshowet (TV Series)
as
Self
- Jeremy Irons (1993) - Self
1993
Besser als mein Haus je war (TV Movie documentary)
as
Self
1993
Momentos de Glória (TV Series)
as
Self
1993
Tal cual (TV Series)
as
Self - Guest
- Episode dated 30 July 1993 (1993) - Self - Guest
1993
Telejornal (TV Series)
as
Self
- Episode dated 16 February 1993 (1993) - Self
1992
Earth and the American Dream (Documentary)
as
Reader (voice)
1992
Blast 'Em (Documentary)
as
Self (uncredited)
1992
Golden Globe Awards (TV Special)
as
Self - Presenter
1991
The Tonight Show Starring Johnny Carson (TV Series)
as
Self - Guest
- Jeremy Irons/Louie Anderson/Baxter Black (1992) - Self - Guest
- Jay Leno (guest host), Joan Embery, Jeremy Irons, Paula Poundstone (1991) - Self - Guest
1991
Omnibus (TV Series documentary)
as
Self
- Shakespeare: A Year with the RSC (1991) - Self
1991
Forty Minutes (TV Series documentary)
as
Self - Reader
- Autogeddon (1991) - Self - Reader
1991
The 45th Annual Tony Awards (TV Special)
as
Self - Host
1991
Everyman (TV Series documentary)
- The Dream (1991)
1991
The 63rd Annual Academy Awards (TV Special)
as
Self - Winner
1991
Saturday Night Live (TV Series)
as
Self - Host / Sherlock Holmes / Various
- Jeremy Irons/Fishbone (1991) - Self - Host / Sherlock Holmes / Various
1991
Aspel & Company (TV Series)
as
Self - Guest
- Episode #8.3 (1991) - Self - Guest
1991
The 48th Annual Golden Globe Awards 1991 (TV Special)
as
Self - Winner
1991
The Annual Los Angeles Film Critics Association Awards (TV Special)
as
Self - Winner
1990
Battle for the Earth (Video documentary)
as
Self
1990
Giffoni Film Festival (TV Movie documentary)
as
Self
1990
Larry King TNT Extra (TV Movie)
as
Self
1990
Tonight Live with Steve Vizard (TV Series)
as
Self
- Interview with Jeremy Irons - Self
1989
Danny and the Dirty Dog: The Making of 'Roald Dahl's Danny the Champion of the World' (TV Short documentary)
as
Narrator
1987
Wogan (TV Series)
as
Self
- Episode #9.75 (1989) - Self
- Episode #7.145 (1987) - Self (uncredited)
1988
Sesame Street, Special (TV Movie)
as
Self (segment "Put Down the Duckie")
1987
An Evening with Kiri Te Kanawa (TV Special)
as
Self
1986
Looney Tunes 50th Anniversary (TV Special)
as
Self
1985
The Statue of Liberty (Documentary)
as
Self (voice)
1985
Night of 100 Stars II (TV Special)
as
Self
1984
Carnival of the Animals (TV Movie)
as
Self
1984
The 38th Annual Tony Awards (TV Special)
as
Self - Winner
1982
De película (TV Series)
as
Self - Interviewee
- Irons y Marshall, de la TV al cine (1984) - Self - Interviewee
- Cannes 82 II (1982) - Self - Interviewee
1983
The Film Society Of Lincoln Center Annual Gala Tribute to Laurence Olivier (TV Special)
as
Self
1982
Great Performances (TV Series)
as
Self
- Great Performances' 10th Anniversary Celebration (1982) - Self
1982
The Video Age (TV Series)
as
Self
1982
The 34th Annual Primetime Emmy Awards (TV Special)
as
Self - Nominee & Presenter
1982
The Variety Club Awards for 1981 (TV Special)
as
Self - Best Film Actor
1981
On the Town (TV Series documentary)
as
Self
- Episode #2.1 (1981) - Self
1977
David Essex (TV Series)
as
Self
- Episode #1.6 (1977) - Self
1974
Play Away (TV Series)
as
Self
- Episode #5.19 (1976) - Self
- Episode #5.15 (1976) - Self
- Episode #5.5 (1975) - Self
- Episode #4.13 (1975) - Self
- Episode #4.10 (1975) - Self
- Episode #4.4 (1974) - Self
Archive Footage
2022
Les Chroniques du Mea (TV Series)
as
Self
- Anastasia (1997) (2022) - Self
2021
Tesoros de la tele (TV Series documentary)
as
Self
- Especial Ángel Casas (2021) - Self
2018
Sam Spiegel: Conquering Hollywood (Documentary)
as
Self
2018
American Chopper: The Series (TV Series)
as
Self
- Welcome Back (2018) - Self
2016
Leslie Caron: The Reluctant Star (Documentary)
as
Self
2016
The Thug Cats (TV Series)
as
Scar
- The Lion King (2016) - Scar
2016
Welcome to the Basement (TV Series)
as
Profion
- Star Wars, Buster Keaton, Dinosaur (2016) - Profion
2015
From Andy Pandy to Zebedee: The Golden Age of Children's TV (TV Movie documentary)
as
Self - Play Away Presenter
2013
Screenwipe (TV Series documentary)
as
Self
- 2013 Wipe (2013) - Self
2002
60 Minutes (TV Series documentary)
as
Self - Narrator, The Last Lions (segment "Lion Kings") / Self - Actor (segment "Who Is Catherine Reynolds?")
- A Long and Dangerous Journey/Lion Kings/Taylor Swift (2013) - Self - Narrator, The Last Lions (segment "Lion Kings")
- Children Helping Children/The New York City Ballet/Lion Kings (2012) - Self - Narrator, The Last Lions (segment "Lion Kings")
- The Wrong Man/Who Is Catherine Reynolds?/Guilty Until Proven (2003) - Self - Actor (segment "Who Is Catherine Reynolds?")
- Al Gore/Iraqi Oil/Who Is Catherine Reynolds?/Negative About Affirmative Action (2002) - Self - Actor (segment "Who Is Catherine Reynolds?")
2010
Reeling in the Years (TV Series documentary)
as
Self
- 2001 (2010) - Self (uncredited)
2009
Waking Sleeping Beauty (Documentary)
as
Self (uncredited)
2009
American Masters (TV Series documentary)
- Hollywood Chinese (2009)
2008
Premio Donostia a Meryl Streep (TV Special)
as
Charles Henry Smithson / Mike / Esteban Trueba
2008
Premio Donostia a Antonio Banderas (TV Special)
as
Esteban Trueba
2008
Strictly Courtroom (TV Movie documentary)
as
Claus von Bülow (uncredited)
2007
Cámara negra. Teatro Victoria Eugenia (TV Short documentary)
as
Self
2007
La tele de tu vida (TV Series)
as
Self / Charles Ryder
- Episode #1.11 (2007) - Self
- Episode #1.7 (2007) - Charles Ryder
2007
Planet Voice (TV Series)
as
Self / Brom
- Eragon galla (2007) - Self / Brom
2006
Premio Donostia a Matt Dillon (TV Special short)
as
Self
2006
Premio Donostia a Max Von Sydow (TV Special)
as
Self
2006
XX premios Goya (TV Special)
as
Tiberias (uncredited)
2005
Making a Scene (TV Series documentary)
as
Tiberias
- Kingdom of Heaven (2005) - Tiberias
2005
Greatest Before They Were Stars TV Moments (TV Movie documentary)
as
Self
2005
Cinema mil (TV Series documentary)
as
Self
- Episode #1.11 (2005) - Self
2005
Premio Donostia a Willem Dafoe (TV Special)
as
Self
2005
Corazón de... (TV Series)
as
Self
- Episode dated 5 September 2005 (2005) - Self
2005
Camilla: The Uncrowned Queen (TV Movie documentary)
as
Self (uncredited)
2003
The 100 Greatest Musicals (TV Movie documentary)
as
Self
2002
Heart of the Festival (TV Movie)
as
Self
1998
Warner Bros. 75th Anniversary: No Guts, No Glory (TV Movie documentary)
as
Self
1995
Ennio Morricone (TV Movie documentary)
as
Self
1995
Room 101 (TV Series)
as
Self
- Episode #2.2 (1995) - Self (uncredited)
1994
The Lion King (Video Game)
as
Scar
1994
Troldspejlet (TV Series)
as
Self / Scar
- Troldspejlet Special: Løvernes konge (1994) - Self / Scar (uncredited)
1994
All-Star 25th Birthday: Stars and Street Forever! (TV Special)
as
Self
1991
Memories of 1970-1991 (TV Series documentary)
as
Self
- 1991 - Self
1990
Nicholas Craig, the Naked Actor (TV Series)
as
Self
- Awards (1990) - Self (uncredited)
- Actorship (1990) - Self (uncredited)
1990
Sing Yourself Silly! (Video short)
as
Self
1987
The 59th Annual Academy Awards (TV Special)
as
Gabriel (uncredited)
1986
Kate Bush: The Whole Story (Video)
as
Guest (clip 'The Big Sky')
References
Jeremy Irons Wikipedia
(Text) CC BY-SA