Years active

1980–present







Full Name

Philip Jeremy Gittins

Born

30 January 1956 (age 65) (

1956-01-30

)

Similar People

David Griffin, Mary Millar, Josephine Tewson, Clive Swift, Judy Cornwell
The Dishy Vicar Nude in Bed - with Another Man
Philip Jeremy Gittins (born 30 January 1956) is an English actor who is known for his role as the vicar in the highly successful BBC sitcom Keeping Up Appearances from 1990 to 1995.
Contents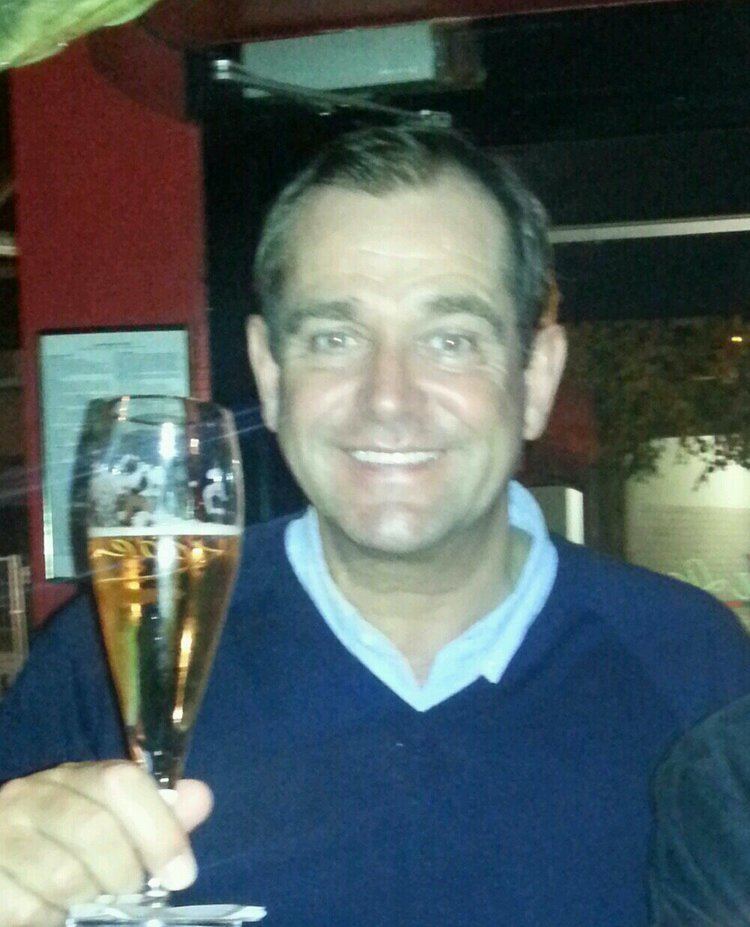 Career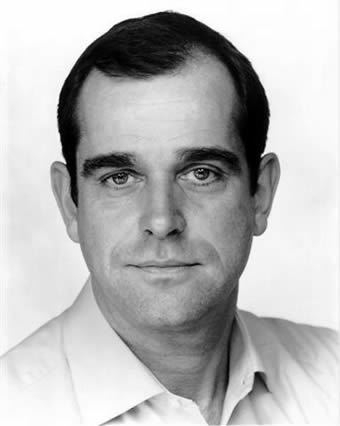 Gittins has also appeared in many popular British sitcoms and leading television programmes. He has appeared in Doctor Who alongside Fourth Doctor Tom Baker and Lalla Ward, Tenko, Boon, A Touch of Frost, New Tricks, EastEnders (as John Charrington), Doctors and, more recently he has starred in Footballers' Wives in 2005.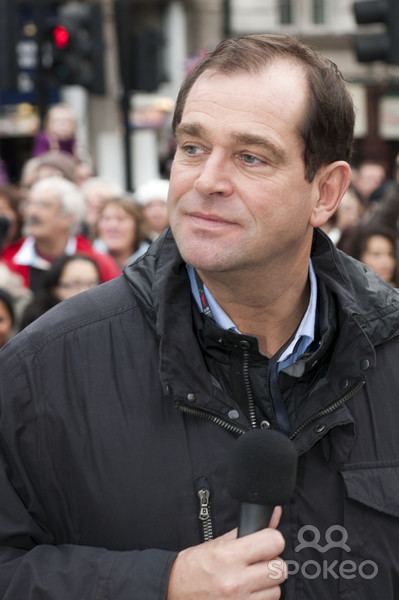 During his time playing Michael Partridge the vicar in Keeping Up Appearances, he worked with comedy legends Patricia Routledge, Clive Swift, Josephine Tewson, David Griffin, Geoffrey Hughes, Judy Cornwell, Shirley Stelfox and Mary Millar.
As well as Keeping Up Appearances, he has also made appearances in several other sitcoms, namely Fresh Fields, Terry and June, Andy Capp, Blackadder Goes Forth and The Upper Hand.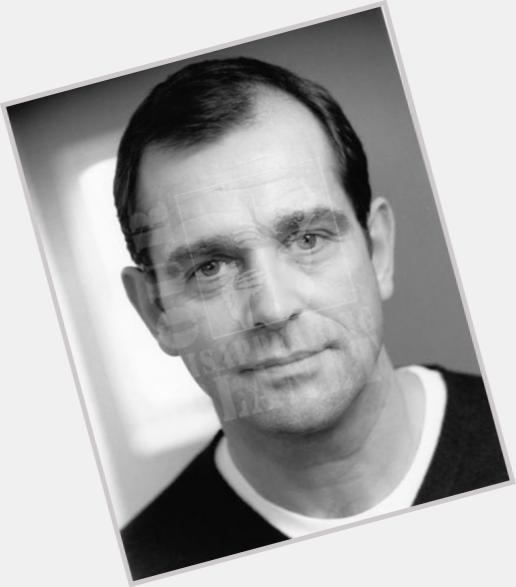 As of 1999, Gittins and his wife Sara Hollamby host travel programmes together.
Television roles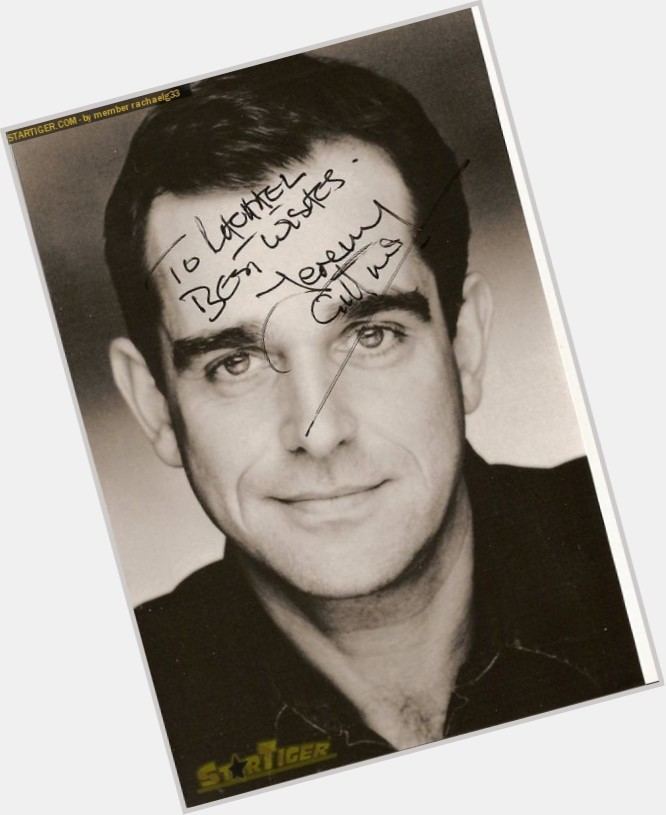 Jeremy has also appeared in a television advertisement for Cadbury Crispello. He was cast as the father.
Filmography
Actor
2008
Midsomer Murders (TV Series)
as
Officer
- Shot at Dawn (2008) - Officer
2005
Mile High (TV Series)
as
First Officer
- Episode #2.26 (2005) - First Officer
2005
Footballers' Wives (TV Series)
as
Levi
- Episode #4.9 (2005) - Levi
2000
Doctors (TV Series)
as
Clifford Durran / Matthew Carlton
- Noughts and Crosses (2004) - Clifford Durran
- Choices (2000) - Matthew Carlton
2004
New Tricks (TV Series)
as
Vic (Speed Dater)
- Good Work Rewarded (2004) - Vic (Speed Dater)
2004
A Touch of Frost (TV Series)
as
Marcus
- Dancing in the Dark (2004) - Marcus
2002
The House That Jack Built (TV Series)
as
Boris Bates
- Dog's Don't Wear Hard Hats (2002) - Boris Bates
1996
EastEnders (TV Series)
as
John Charrington / Doctor
- Episode dated 14 December 2000 (2000) - John Charrington
- Episode dated 23 November 2000 (2000) - John Charrington
- Episode dated 21 November 2000 (2000) - John Charrington
- Episode dated 13 November 2000 (2000) - John Charrington
- Episode dated 5 December 1996 (1996) - Doctor
1997
The Investigator (TV Movie)
as
CO (voice)
1990
Keeping Up Appearances (TV Series)
as
Michael the Vicar
- The Pageant (1995) - Michael the Vicar
- A Barbecue at Violet's (1995) - Michael the Vicar
- The Boy Friend (1995) - Michael the Vicar
- Skis (1995) - Michael the Vicar
- A Riverside Picnic (1995) - Michael the Vicar
- Hyacinth Is Alarmed (1995) - Michael the Vicar
- The Senior Citizens' Outing (1995) - Michael the Vicar
- Angel Gabriel Blue (1994) - Michael the Vicar
- Let There Be Light (1993) - Michael the Vicar
- The Commodore (1993) - Michael the Vicar
- The Art Exhibition (1992) - Michael the Vicar
- How to Go on Holiday Without Really Trying (1992) - Michael the Vicar
- Iron Age Remains (1992) - Michael the Vicar
- The Father Christmas Suit (1991) - Michael the Vicar
- A Picnic for Daddy (1991) - Michael the Vicar
- Singing for Emmet (1991) - Michael the Vicar
- Onslow's Birthday (1991) - Michael the Vicar
- Daisy's Toyboy (1990) - Michael the Vicar
- The New Vicar (1990) - Michael the Vicar
1995
The Upper Hand (TV Series)
as
Dr. Anderson
- Surgical Spirit (1995) - Dr. Anderson
1993
Comedy Playhouse (TV Series)
as
Mike
- Stuck on You (1993) - Mike
1992
Casualty (TV Series)
as
Leo Ruskin
- Body Politic (1992) - Leo Ruskin
1991
Lazarus & Dingwall (TV Series)
as
Gary Bateman
- What the Hell's Going On? (1991) - Gary Bateman
- The Whisper of a Bat's Wing (1991) - Gary Bateman
- What Happened to the Gerbil? (1991) - Gary Bateman
1990
Close to Home (TV Series)
as
Richard
- While the Vet's Away (1990) - Richard
1990
Stolen (TV Series)
as
Aziz's colleague
- Episode #1.2 (1990) - Aziz's colleague
1989
Blackadder Goes Forth (TV Series)
as
Private Tipplewick
- Corporal Punishment (1989) - Private Tipplewick
1989
Boon (TV Series)
as
Car Salesman
- The Fall and Rise of the Bowman Empire (1989) - Car Salesman
1986
All in Good Faith (TV Series)
as
PC Eric Weatherall
- False Profits (1988) - PC Eric Weatherall
- The Patience of Job (1987) - PC Eric Weatherall
- A Flying Visit (1986) - PC Eric Weatherall
1988
Tales of the Unexpected (TV Series)
as
Dominic
- Wink Three Times (1988) - Dominic
1988
Andy Capp (TV Series)
as
Keith
- The Anniversary Waltz (1988) - Keith
- Economy Drive (1988) - Keith
- Love Me or Leave Me (1988) - Keith
- Flo's New Frock (1988) - Keith
- The Sporting Life (1988) - Keith
- New Leaf (1988) - Keith
1987
Terry and June (TV Series)
as
Constable Davenport
- The Eye of the Householder (1987) - Constable Davenport
1987
Me and My Girl (TV Series)
as
Jason
- The Rhinoceros and the Pussycat (1987) - Jason
1986
The Kenny Everett Television Show (TV Series)
- Episode #4.3 (1986)
1986
Fresh Fields (TV Series)
as
Floor Manager
- One Damned Ming After Another (1986) - Floor Manager
1985
Mixed Doubles (TV Series)
as
Young man in pub
- Semper Fidelis (1985) - Young man in pub
1985
Summer Season (TV Series)
as
The Announcer
- Radio Pictures (1985) - The Announcer
1985
A.D. (TV Mini Series)
as
John / Lysias
- Part 5 (1985) - Lysias
- Part 4 (1985) - John
- Part 2 (1985) - John
- Part 1 (1985) - John
1984
Mitch (TV Series)
as
Barman
- Sleeping Dogs (1984) - Barman
1984
The Kit Curran Radio Show (TV Series)
as
Dermot Scott
- End of an Era (1984) - Dermot Scott
1981
Tenko (TV Series)
as
Brian Thomas
- All Aboard (1981) - Brian Thomas
1981
Wet Job (TV Movie)
as
Robin Miller
1981
Something in Disguise (TV Series)
as
Receptionist
- Flight (1981) - Receptionist
1981
Doctor Who (TV Series)
as
Lazlo
- Warriors' Gate: Part Four (1981) - Lazlo
- Warriors' Gate: Part Three (1981) - Lazlo
- Warriors' Gate: Part Two (1981) - Lazlo
1980
Keep It in the Family (TV Series)
as
Dave
- And Not a Drop to Drink (1980) - Dave
1974
Callan
as
Dominic (uncredited)
Soundtrack
1990
Keeping Up Appearances (TV Series) (performer - 3 episodes)
- A Barbecue at Violet's (1995) - (performer: "Perfect Young Ladies", "There'll Always Be An England" - uncredited)
- Skis (1995) - (performer: "Rhinestone Cowboy", "Misty" - uncredited)
- Daisy's Toyboy (1990) - (performer: "To Be a Pilgrim (He Who Would Valiant Be)" - uncredited)
Self
2023
Keeping Up Appearances: 30 Years of Laughs (Documentary)
as
Self / Vicar
2020
Pointless Celebrities (TV Series)
as
Self - Contestant
- Sitcoms (2020) - Self - Contestant
1985
Wish You Were Here...? (TV Series documentary)
as
Self
- Episode dated 30 December 1985 (1985) - Self
Archive Footage
2013
The Culture Show (TV Series documentary)
as
Lazlo
- Me, You and Doctor Who (2013) - Lazlo (uncredited)
2009
Lalla's Wardrobe: A Frockumentary (Video short)
as
Lazlo (uncredited)
2009
The Dreaming (Video documentary short)
as
Lazlo
2008
Keeping Up Appearances: Life Lessons from Onslow (Video)
as
Michael the Vicar (uncredited)
2004
Comedy Connections (TV Series documentary)
as
Vicar
- Keeping Up Appearances (2004) - Vicar (uncredited)
1998
Funny Women (TV Series documentary short)
as
Michael the Vicar
- Patricia Routledge (1998) - Michael the Vicar (uncredited)
1997
The Memoirs of Hyacinth Bucket (TV Movie)
as
the Vicar
References
Jeremy Gittins Wikipedia
(Text) CC BY-SA